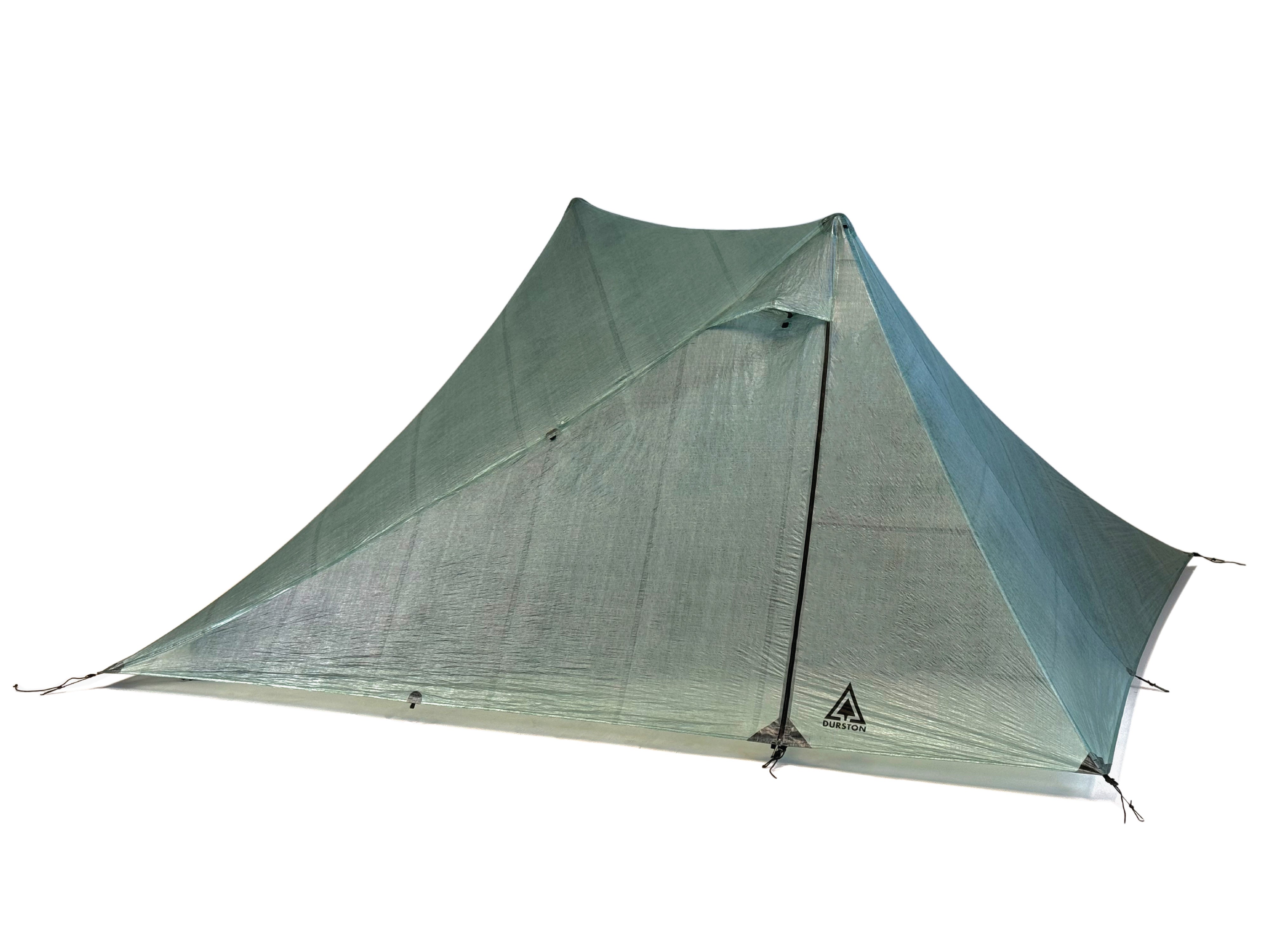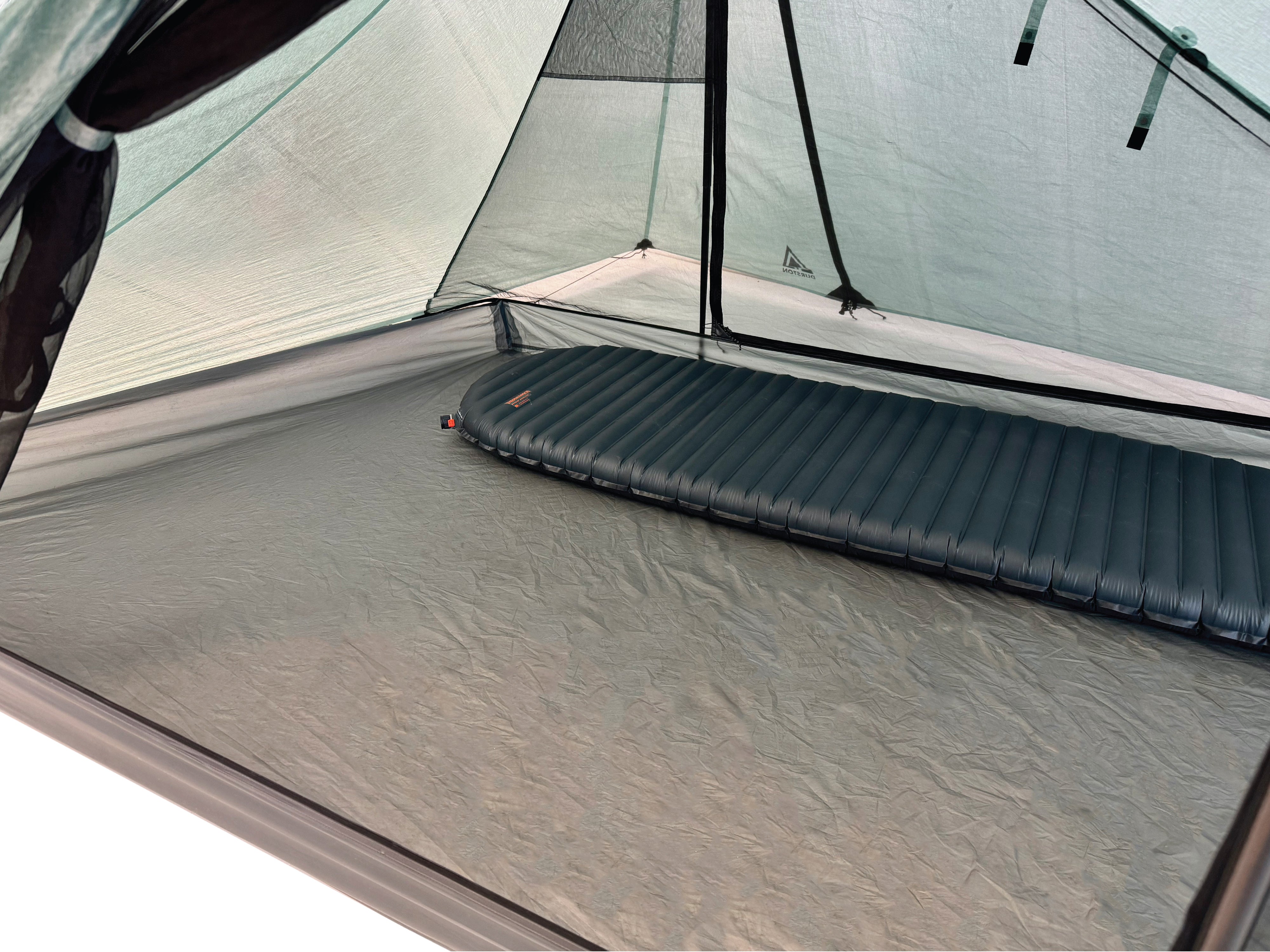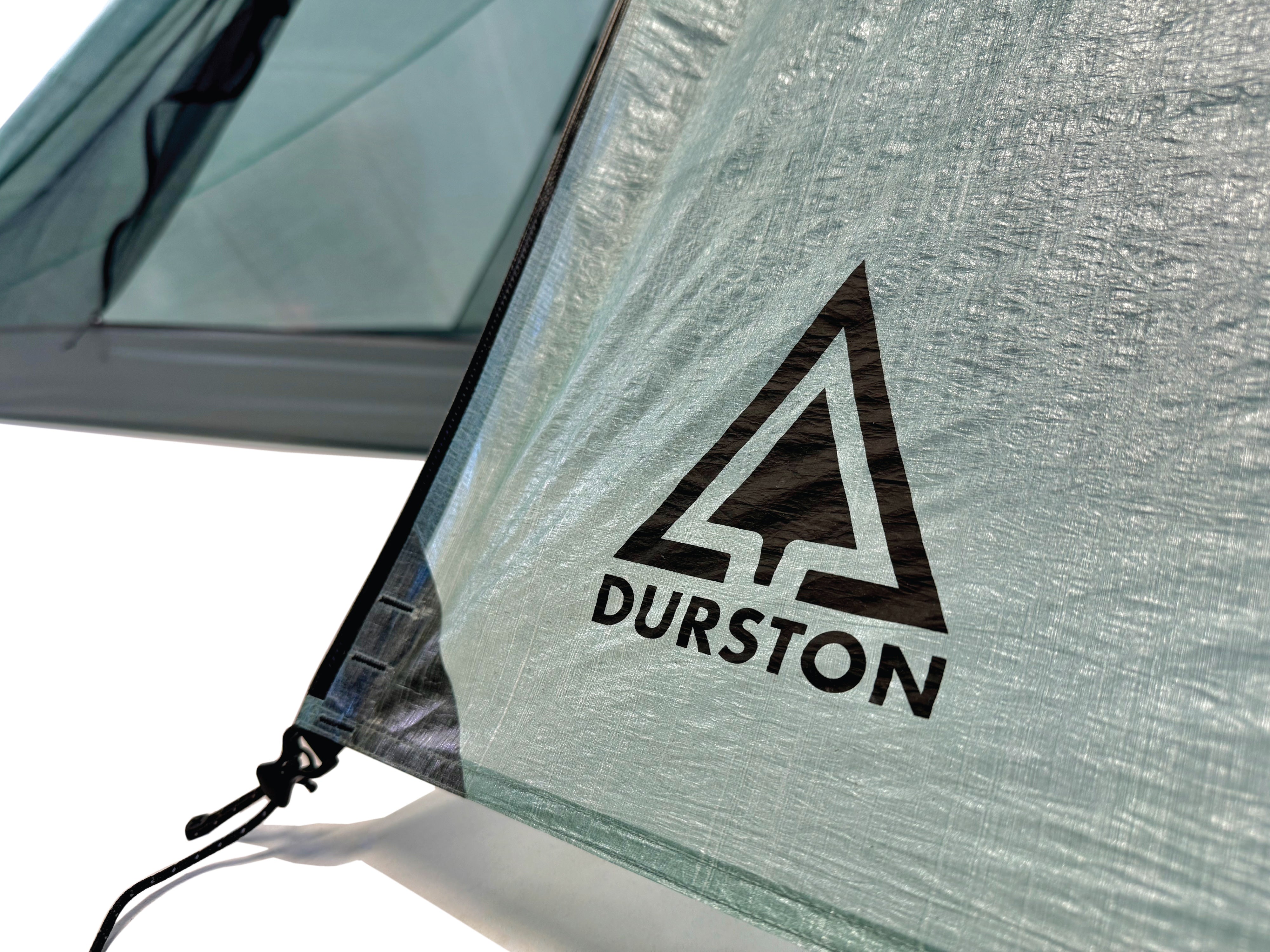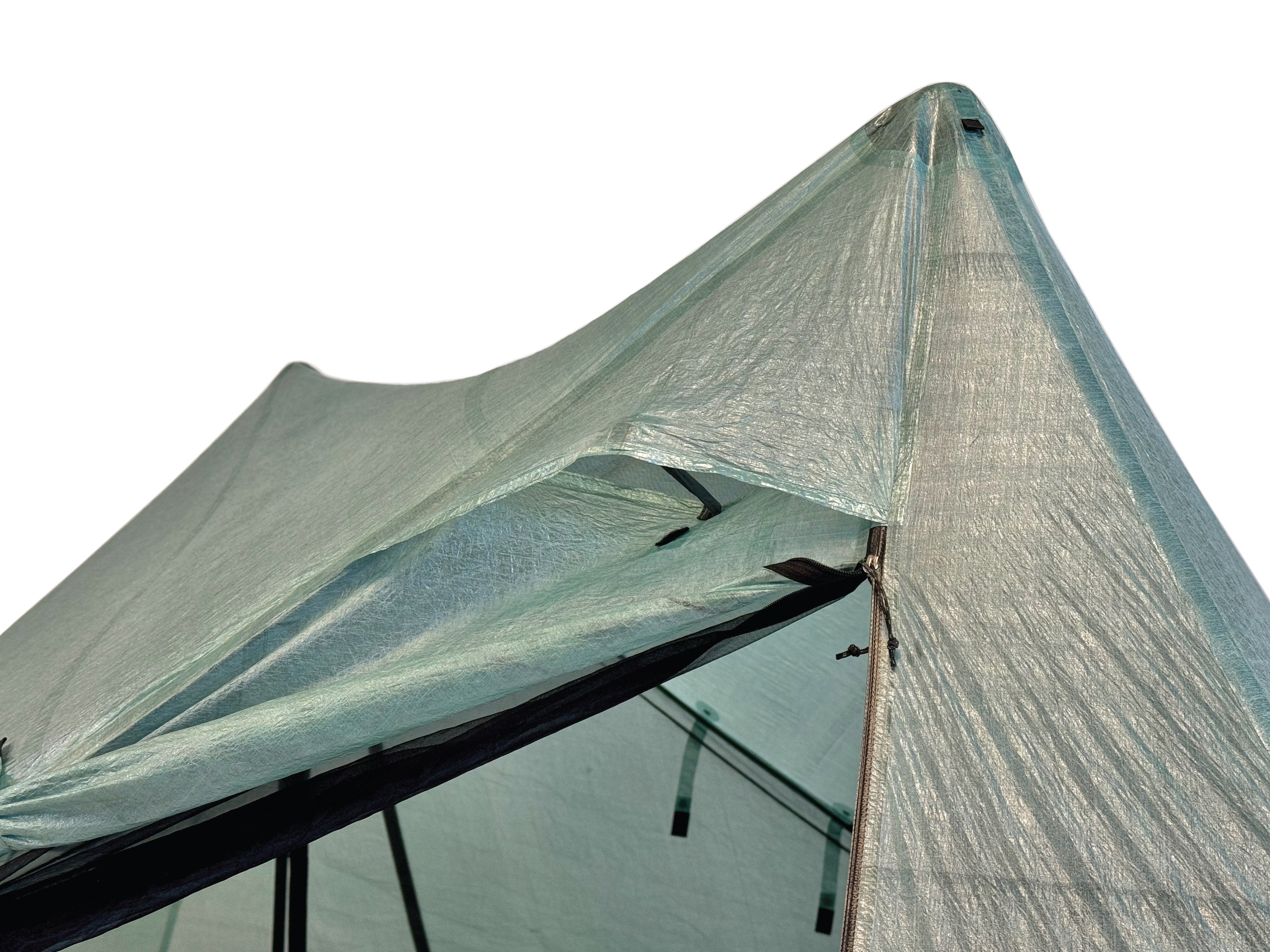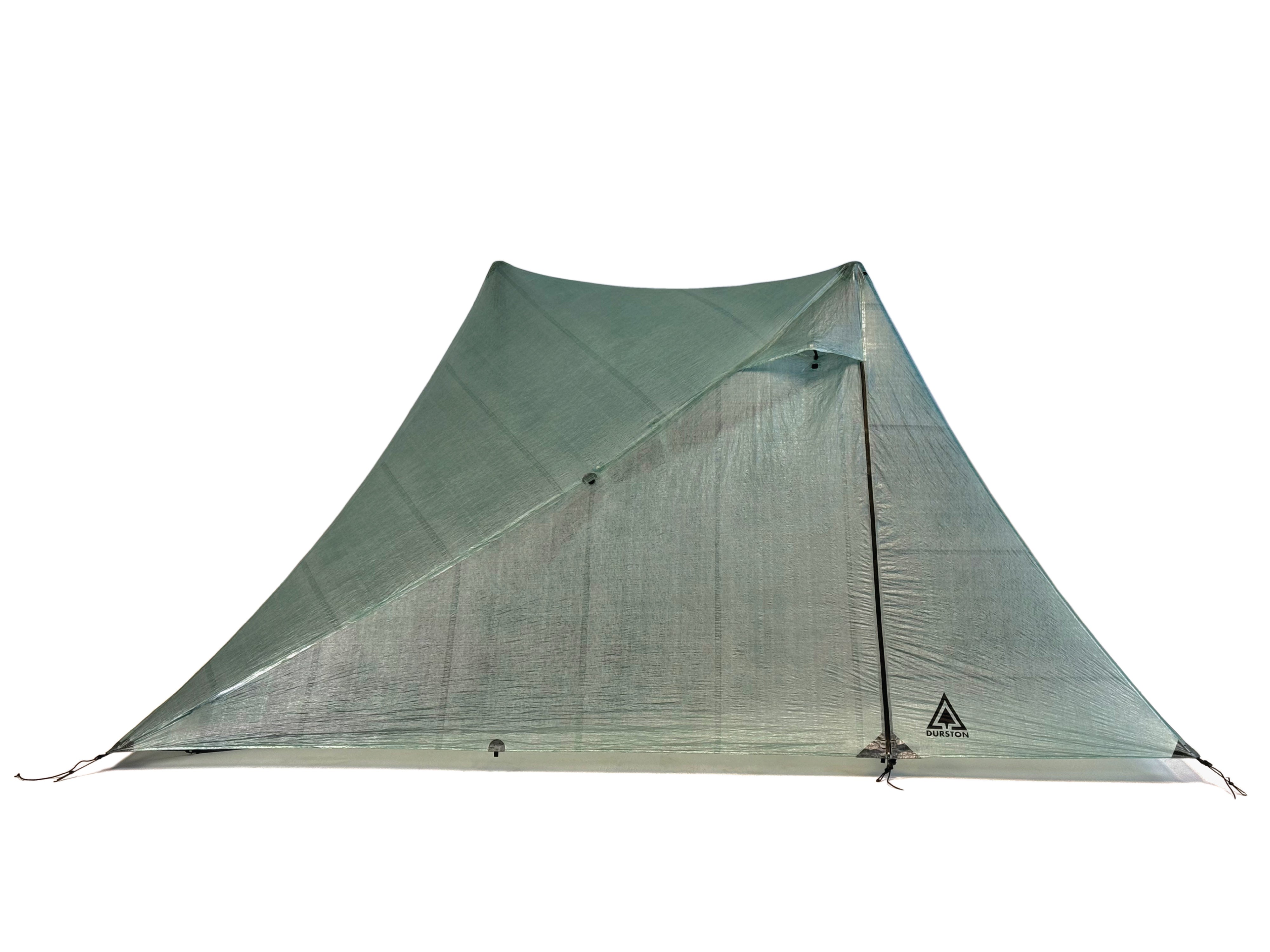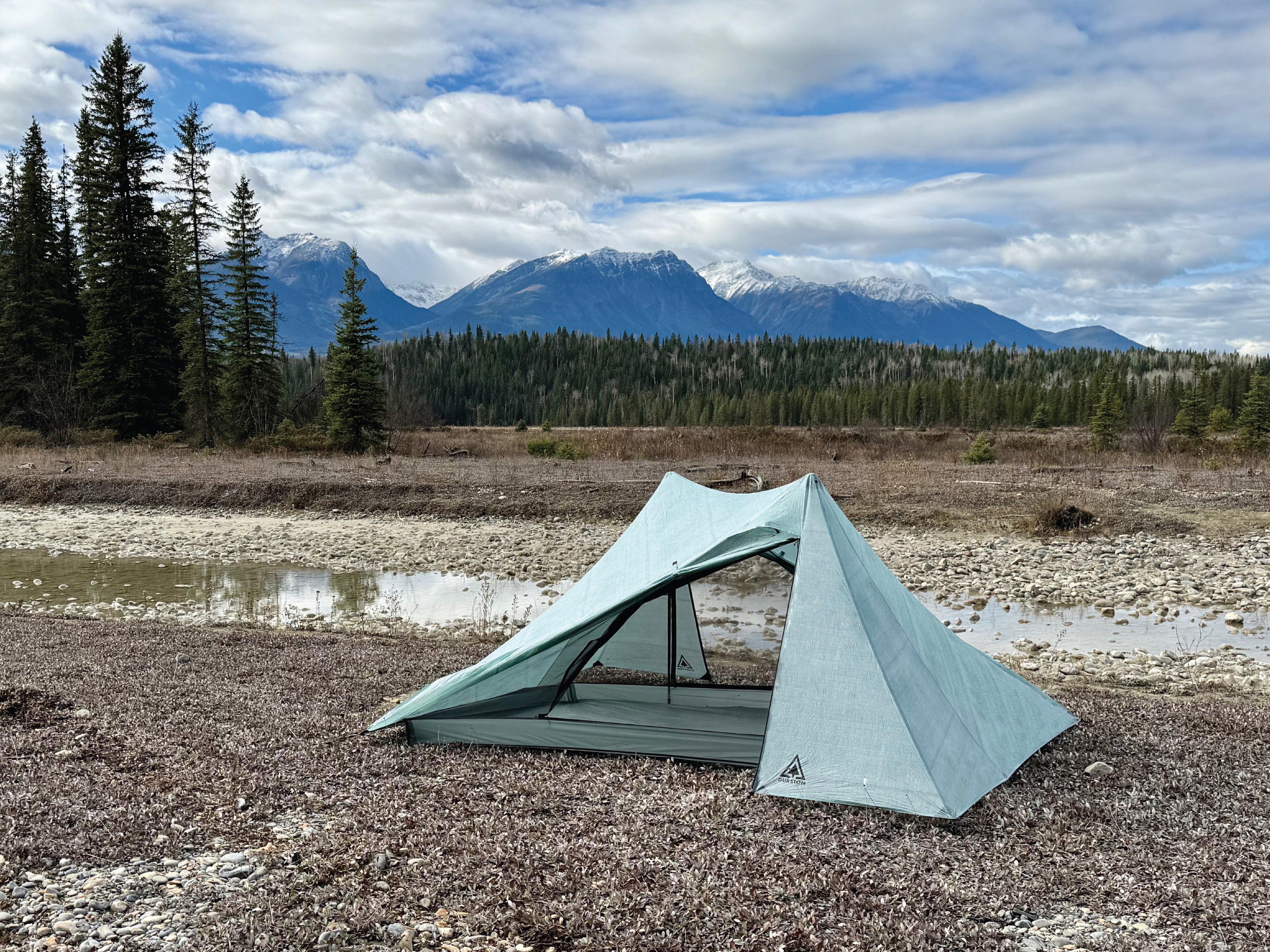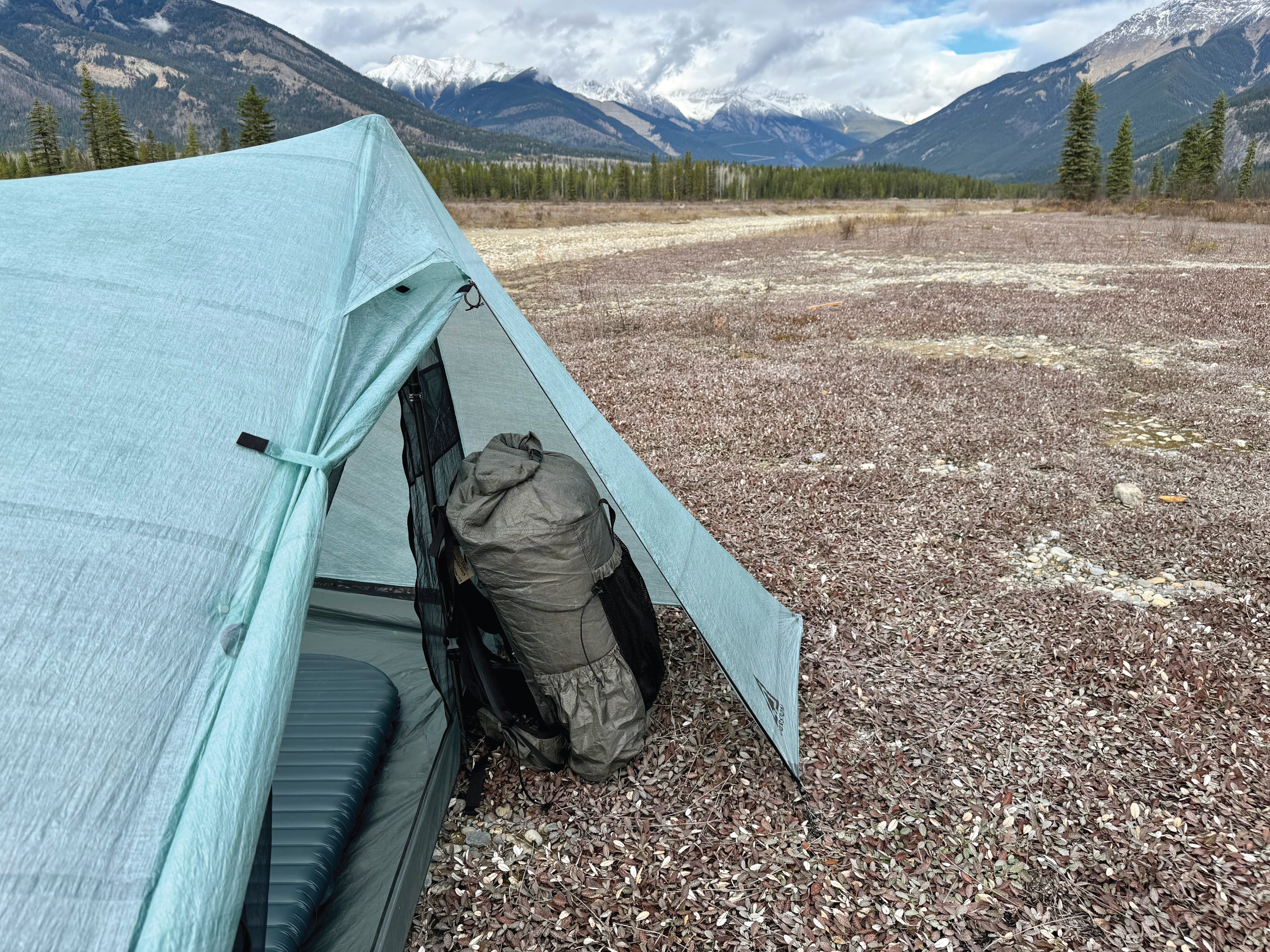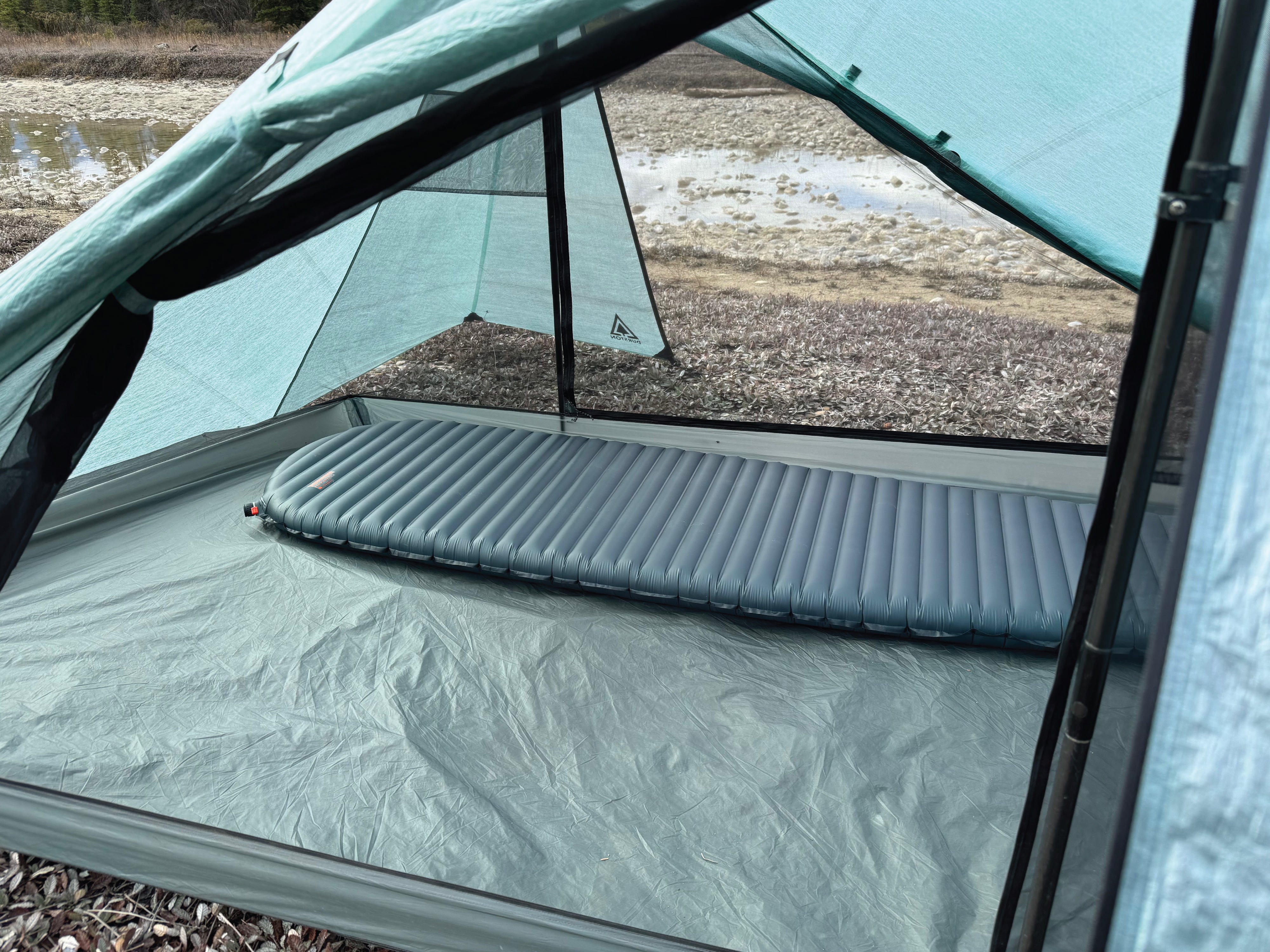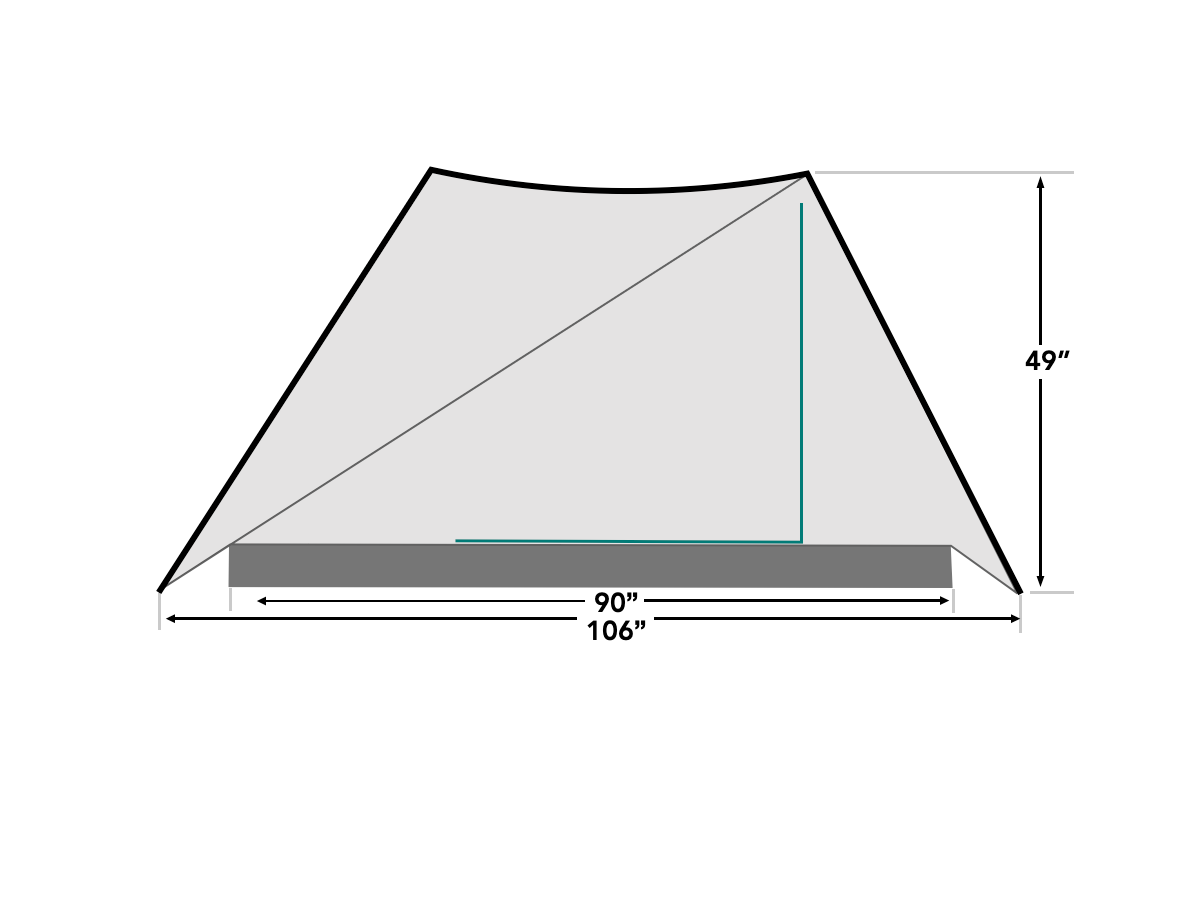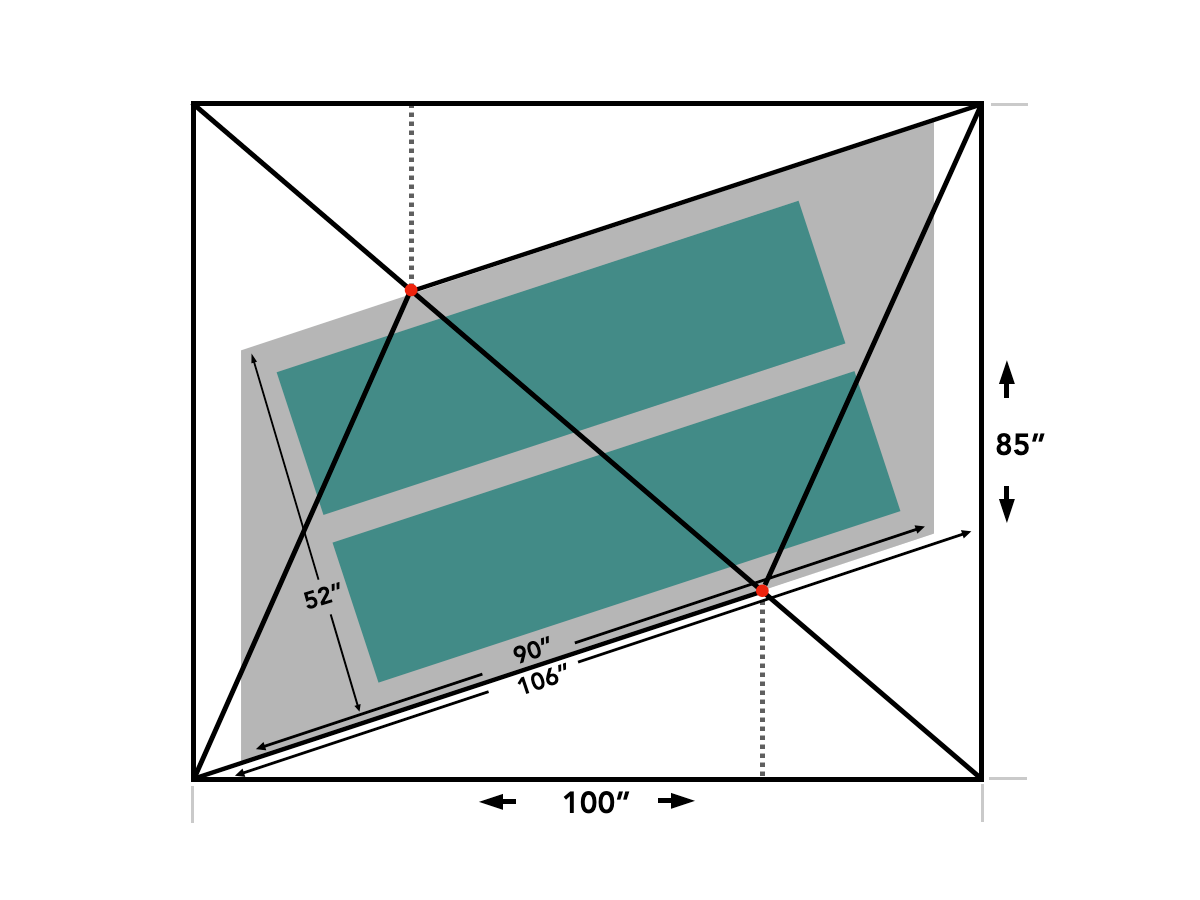 X-Mid Pro 2+
---
Orders are open for the new X-Mid Pro 2+. Our first batch has now sold out but orders are open for our second batch arriving early December.
Ultralight and Spacious Tent Design
The X-Mid Pro 2+ is the ideal tent for duos who want a superlight yet stormworthy backcountry palace. It expands the award winning X-Mid Pro design into a larger 2+ size that is the world's lightest tent that can accommodate two wide rectangular pads (as little as 19.4 oz / 550 g). More than just an amazingly light and spacious tent, the X-Mid Pro 2+ is also impressively capable thanks to the X-Mid geometry and Dyneema® composite fabrics (DCF) which are more weight efficient to provide greater stormworthiness while retaining the simplicity, user friendliness and build quality the X-Mid tents are revered for.
SPACIOUS
The X-Mid Pro 2+ takes the X-Mid geometry (which naturally boosts interior volume) into a larger form factor to create an oversized 2P tent that is palatial for two people.
Compared to the regular X-Mid Pro 2, the floor width has been widened from 46" to 52" (1.32m) to accommodate all wide (25") pads including being able to fit dual wide rectangular pads. The already excellent headroom has been increased further with a taller 49" (1.24 m) peak height, which also steepens the end walls to increase the useable length for hikers up to 6'6".

Best of all, the angle of the diagonal ridgeline has been lessened to create more similar headroom on both sides and further optimize the tent for two people sleeping in the same direction. The X-Mid Pro 2+ has substantially more headroom on both sides compared to a competing A-frame style tents.

What hasn't changed are the dual generous vestibules, which are large (11.6 sq ft x 2) and conveniently place the main area beside the door instead of blocking it.
The X-Mid Pro 2+ provides the excellent stormworthiness the X-Mid tents are highly regarded for. It combines ultra strong Dyneema composite fabric with an ideal shape for handling wind and snow loads because the geometry gives all of the panels a consistently moderate slope. There are no horizontal roof panels to catch snow, nor vertical side panels to catch wind. The tent has a robust structure with 2 poles that makes it stronger than similar pyramid style tents, yet still pitches solidly with as few as 4 stakes. In stormy conditions, the tent can be reinforced with peak and side panel guyouts along with up to 8 extra stakes along the base.

More than just capable of surviving high forces, the X-Mid Pro 2+ is designed to provide a more comfortable experience in tough weather. To achieve that it has a long list of protections including protected doorways (to keep rain out), a fly first pitch (to keep the floor dry), a wind stable pitch (not vulnerable to collapse at any steps), and a full coverage fly that extends low to the ground (blocks drafts, spindrift, and rain splatter) yet can be lifted higher for increased ventilation. The X-Mid Pro 2+ further makes rough conditions more liveable with its spacious interior, large practical vestibules for storing wet gear, and dual peak vents that minimize condensation.
USER FRIENDLY
The X-Mid Pro 2+ has a focus on simplicity and ease of use because when conditions are tough you want a tent that works effortlessly.

Most notably, the X-Mid Pro 2+ has the same simple pitch the X-Mid tents are highly regarded for. The rectangular base is intuitive to stake out and the tent can be pitched with as few as 4 stakes. There are no odd angles or distances to estimate, no struts to complicate the process, and no need to measure the pole heights because the fly will naturally limit them to the correct height.
Once pitched, the ease-of-use continues with magnetic door toggles on the fly, along with magnetic door toggles on the inner doors (an industry first). Entry is easy with large doorways that are not blocked by trekking poles (like most competing tents). Instead, the X-Mid puts the vestibules beside the door in an easy to reach spot which also creates a shorter reach to close the fly. The X-Mid Pro 2+ also provides a tensioned floor that lies taut and wrinkle free, dual doorways, dual vestibules, and premium zippers that operate one handed.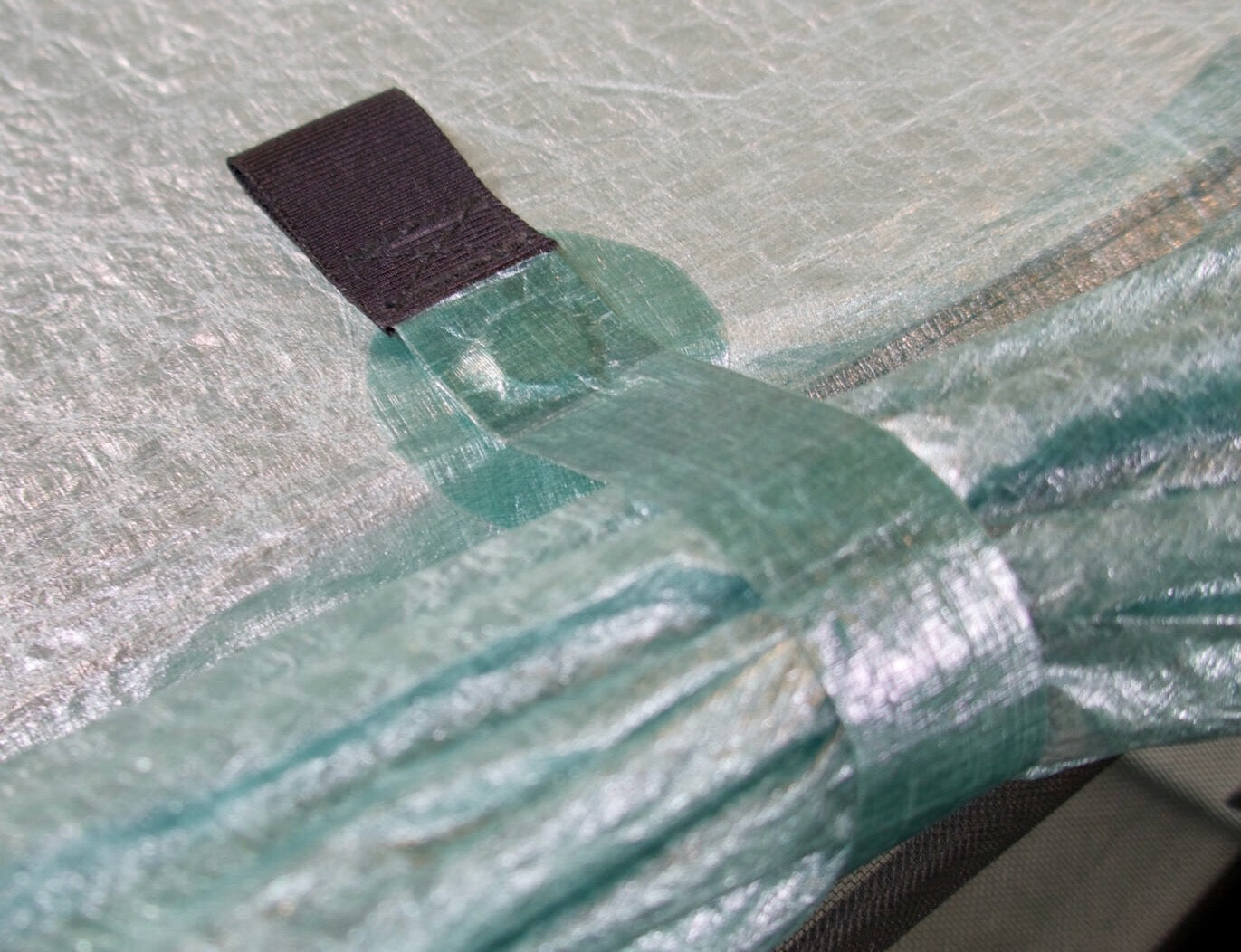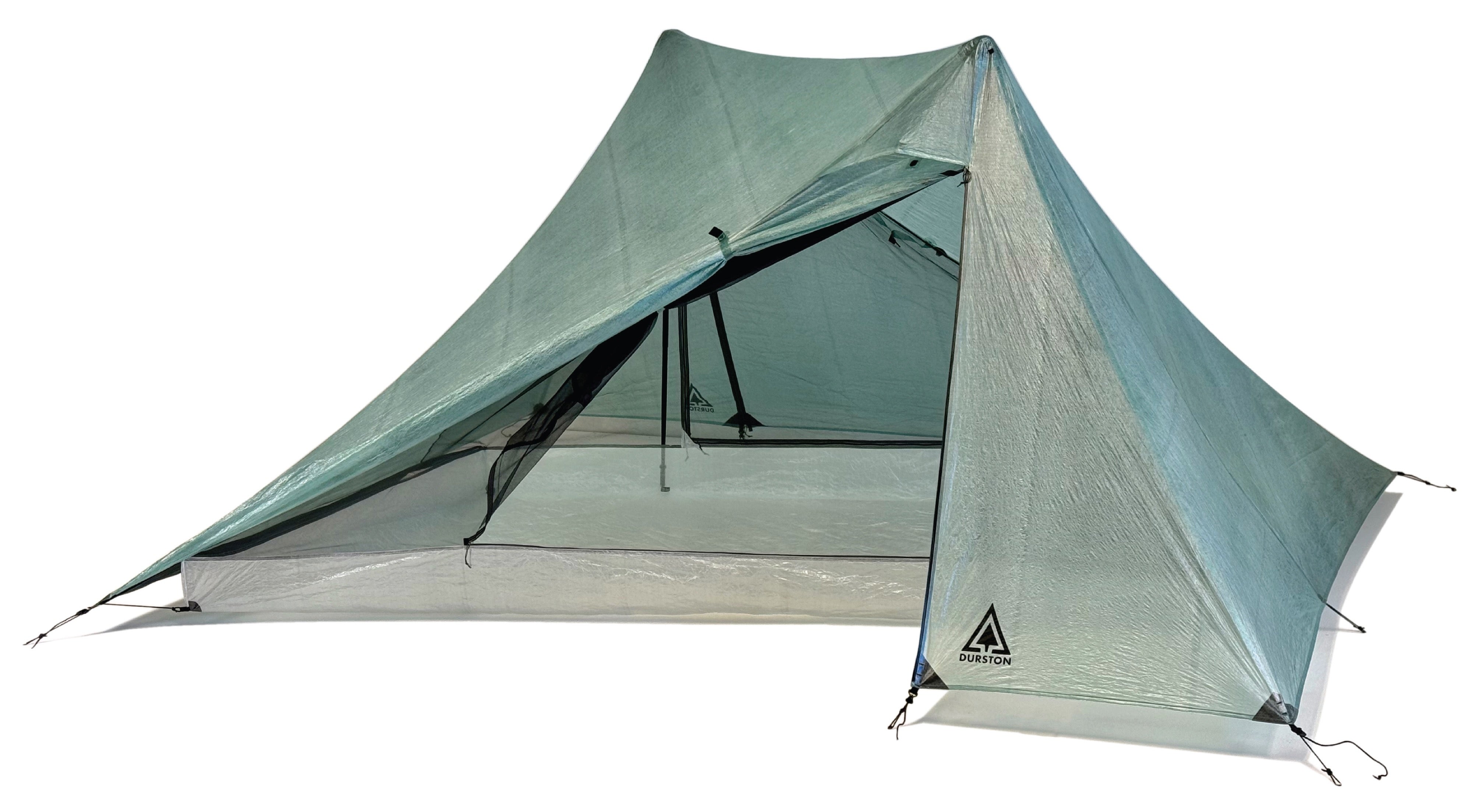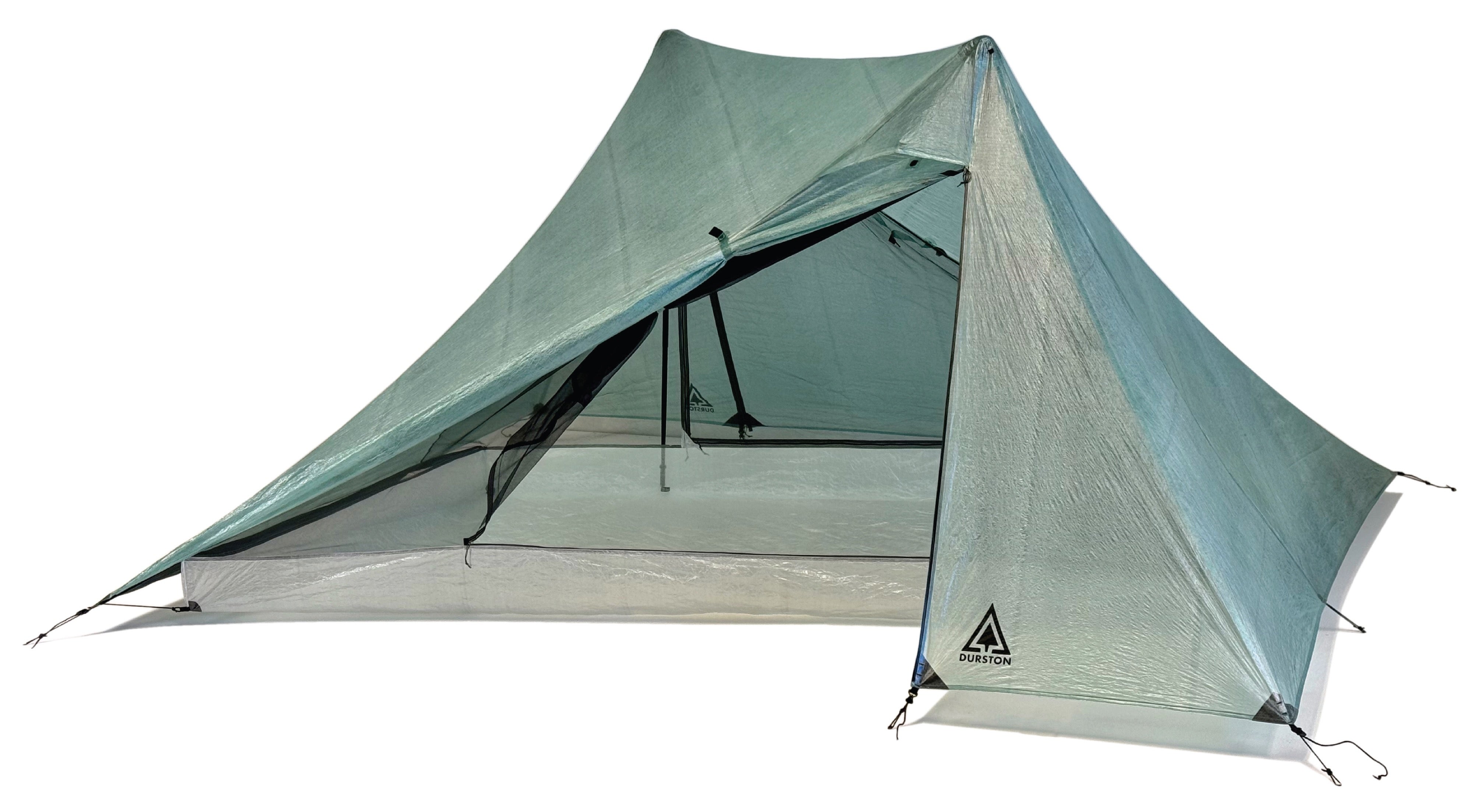 Dual Magnetic Toggles
Dual magnetic door toggles allow not only the fly doors to be easily secured but also magnetically secure the inner doors (an industry first).
Doorways
Unlike most trekking pole tents, the doorways are large and not blocked by trekking poles.
Full Coverage Fly
The fly extends low to the ground to block drafts and rain splatter, yet can be raised for more ventilation. Other tents cut away the bottom of the fly to save weight but it leaves you more exposed.
Generous Space
A generous 52" wide floor fits two wide rectangular pads, while the larger size and X-Mid geometry give palatial interior volume.
Peak vents
Dual peak vents minimize condensation.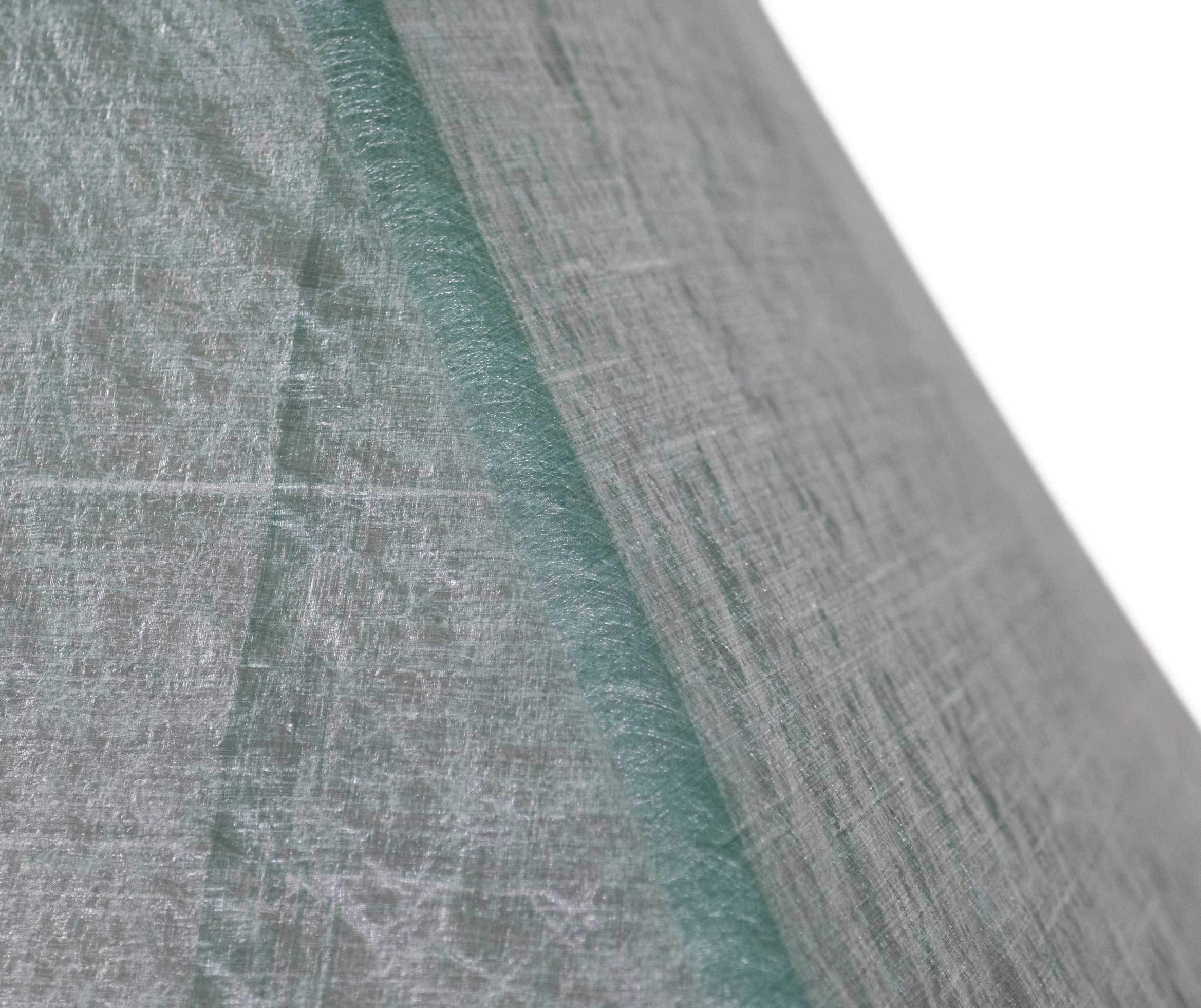 QUALITY
In addition to the highest performance design, the X-Mid Pro has higher quality than any other tent Dyneema Composite Fabric (DCF) tent. We achieve this by starting with premium DCF material and assembling it at the most experienced tent factory in the world for DCF. Our production includes a proprietary pre-shrinking process for DCF so the shape is more stable over time and is resistant to shrinkage that affects other DCF tents. We then join these panels with a hot bonding process. The result is a tent that is stronger than other DCF tents built with sewn or cold tape, and more resistant to shrinkage.

We also go a step further in many other ways including tighter tolerances for panel dimensions than other brands, and a long list of additional requirements and checks. All of this culminates in setting up each tent twice for dual quality inspections before it ships to you. While this premium quality gives the X-Mid Pro a higher cost of production than competing tents, we are able to price it similarly because we sell it to you with only a modest markup.
PATENTED GEOMETRY
The X-Mid shape has been developed from the first principles of geometry to be as weight efficient, user friendly, and functional as possible.
The result is a tent that is a joy to use because it avoids all the common pitfalls of trekking pole shelters such as a complicated pitch, mandatory guylines, numerous required stakes, poles blocking the doorways, struts that make it awkward to pack up, vestibules that put the main area in front of the door, and an awkwardly long reach to close the fly doors.

Read the story about how the more functional X-Mid geometry was developed: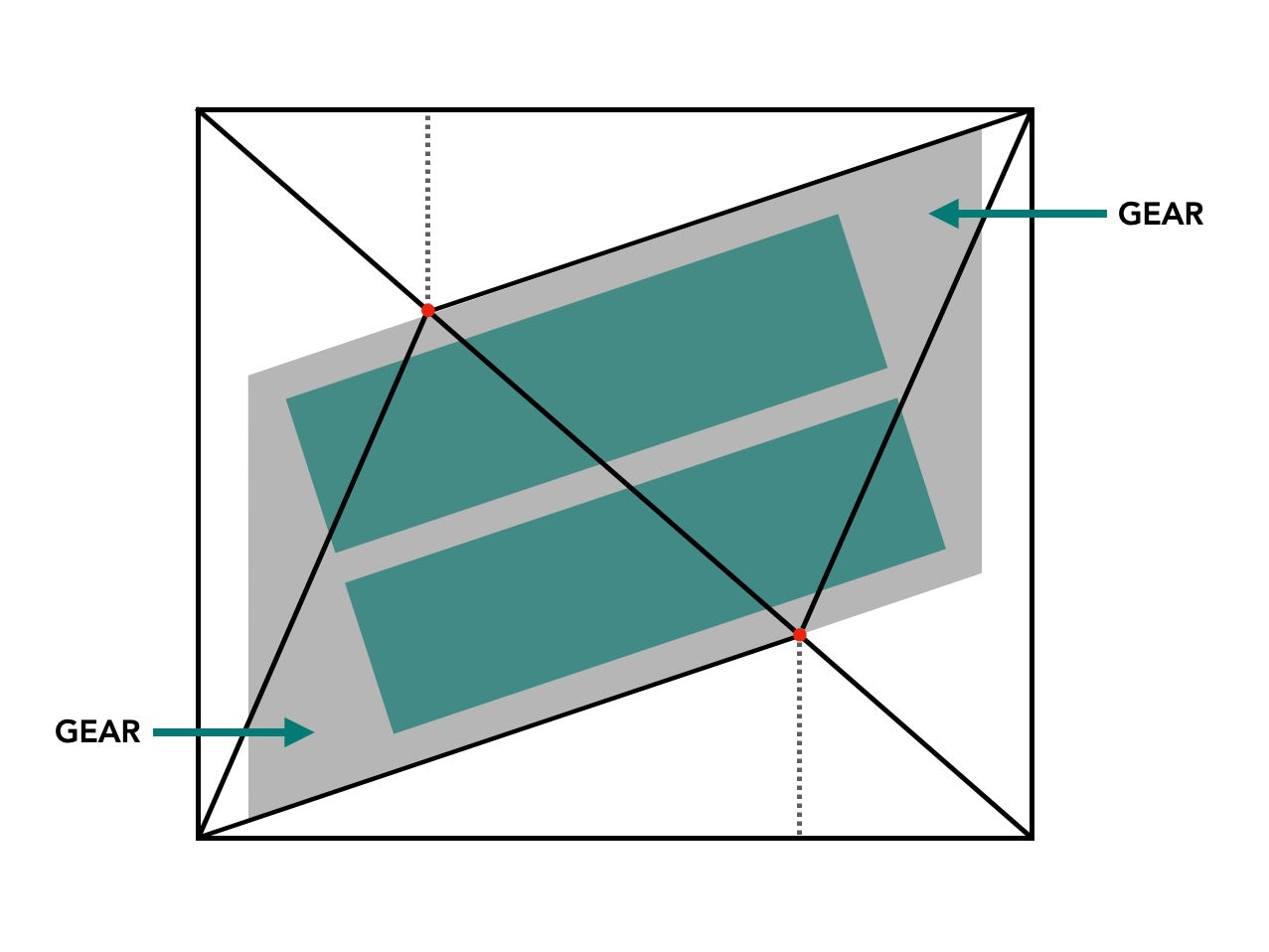 The palatial X-Mid Pro 2+ is the world's lightest tent that can accommodate two wide rectangular pads, while also being highly stormworthy and user friendly. It is the ideal tent for everything from a thru hike of National Scenic Trail to a traverse of Alaska's Brooks Range.
This product is rated 5.0 of 5.0 stars.
It has received 12 reviews.
Specifications
WEIGHT
19.4 oz / 550 g (DCF floor) or 21.7 oz / 615 g (Silnylon floor)
-
0.3oz / 8g (DCF) or 0.4 oz / 12 g (Silnylon)
-
DAC J Stakes (4 x 6" @ 7 g; 4 x 8" @ 16 g)
-
Typical Setup (Tent, Sack, 6 Stakes)
22.4 oz / 635 g (DCF floor) or 24.8 oz (Silnylon floor).
-
85 x 100 in / 2.15 x 2.54 m
-
23 sq ft (11.6 x 2) / 2 sq m (1 sq m x 2)
MATERIALS
0.55oz Dyneema CF in Spruce Green
-
15D Sil/PEU nylon (grey) or custom DCF (white)
Features
Generous Space
The X-Mid Pro 2+ is the worlds lightest tent that can fit two wide rectangular pads. It has a generous 52" wide floor with a long length and best in class headroom thanks to the patented X-Mid geometry that creates more volume from two poles.
Dyneema® Fabric
Dyneema® Composite fabric (DCF) is extremely strong and highly waterproof (8,000mm).
Dual Doorways
Dual doorways are zippered, not blocked by trekking poles, and keep rain off the floor even when open.
Dual Vestibules
Dual vestibules are large, tall and put the main area beside the door instead of blocking it.
Dual Vents
Dual adjustable peak vents minimize condensation yet can close during harsh conditions.
Dual Pockets
Dual interior pockets provide convenient storage.
Full Coverage Fly
Full coverage fly extends low to block drafts and rain splatter, but can also be pitched higher for more ventilation.
Magnetic Door Toggles
Dual magnetic door toggle system allows both the fly doors and inner doors to be quickly secured.
Optional Guyouts
Optional peak and side guyouts can be used for harsh conditions along with up to eight additional stake points around the base.
Simple Pitch
Ultra-simple pitch with just four stakes, no odd angles, and no measuring.
Collapsable Vestibules
Vestibules can be collapsed to fit into smaller tent sites.
Hot Bonded
Premium hot bonded construction including pre-shrunk DCF.
Compare
COMPARE
The X-Mid Pro 2+ provides unprecedented stormworthiness, user friendliness, and space for an ultralight tent, including being the world's lightest tent that can fit two wide rectangular pads. To illustrate this, the table below compares the X-Mid Pro 2+ to what is typically seen in competing tents (2P singlewall/hybrid DCF tents).
Floor width
45-48" or 50" (1.27 m) but only at one end.
Fits two wide rectangular pads
Fly coverage
Extends low to block drafts & splatter
High cut fly leaves you more exposed
Peak vents
Dual vents minimize condensation
Vents are smaller or omitted and rarely close-able.
Measuring poles required?
Overall ease of pitching?
Doorways blocked by poles?
Doorways blocked by vestibule?
Tent weight
19.4 oz / 550 g (DCF floor)
19.7 - 24.0 oz / 560 - 680 g
Tent + minimum # stakes
22.2 - 26.8 oz / 630 - 760 g
FAQ
FAQ
Browse the FAQ to learn more or get in touch if you have further questions.
Contact Support
Q) Should I choose woven (silnylon) or DCF floor?

Originally we did not use DCF floors because we don't think the commonly used 1.0 oz DCF is ideal for a floor application. It works and we haven't been opposed to it, but we don't think it's compelling choice because 1.0 oz DCF is not substantially better for durability or weight savings compared to our 15D silnylon floor, yet it increases the cost and bulk (packed size) of the tent.

However, we have implemented a new version of DCF for our floors as an industry first. This new version reduces the weight and bulk while preserving the durability, such that it offers similar performance as 1.0oz DCF while being lighter and packing smaller.

This addresses our previous critiques of 1.0 oz DCF. Our DCF floor still is more expensive than silnylon, but offers additional weight savings. Choose the silnylon floor for the best value and/or smallest packed size, or choose the DCF floor for the absolute lowest weight and faster drying.
Q) Does the X-Mid Pro 2+ fit two wide pads?

Yes. Wide pads are getting more popular but most ultralight tents are too small to fit dual wide (25") pads. The ones that claim they can fit dual wide pads are often wide enough only at one end, so they only work with wide pads that are tapered. Some wide pads are tapered (e.g. Thermarest models) but many aren't (e.g. Nemo Tensor) which is why the X-Mid Pro 2+ has 52" of width throughout the full length so it works with any two 25" wide pads.
Q) Can two people sleep head to head?

Yes the X-Mid Pro 2+ is a highly spacious tent that is designed for two people sleeping in the same direction.

The X-Mid geometry has a diagonal ridgeline which creates more volume in total. This extra volume is added moreso on one side such that the regular (non 2+) X-Mid Pro 2 has very generous headroom on one side but normal headroom on the other, causing some people to prefer to sleep head to toe so they both get extra headroom (even though when sleeping the same way the lower side still has as much headroom as competing tents).

With the larger 2+ version, the space has been further optimized for sleeping the same direction by making the tent wider, taller and reducing the angle of the ridgeline. As a result, now both sides have substantially more head clearance than the main competitors. One side still has some extra (put the taller hiker here), but both sides have better head clearance than the main competitors.

The X-Mid tents have a unique floorplan with a parallelogram floor. The person on the lower side should slide down to leave the lower corner at their head for gear storage, which improves head clearance for them and conveniently puts both sleepers in a normal side by side position while having gear storage at both ends.
Q) What is a singlewall/hybrid tent?

A singlewall or 'hybrid' tent is when the floor of the tent is sewn to the fly so the canopy has just one layer instead of having a second inner layer of bug mesh or fabric. The X-Mid Pro is singlewall in some parts (ends, roof) but still doublewall in other areas (sides) so it can be called a hybrid tent.

The design is 100% bug proof and brings substantial weight savings. The downsides are that you don't have the ability to use the fly and inner separately, and that there aren't mesh inner walls in all areas to prevent you from touching the fly if there is condensation.

The X-Mid Pro 2+ has every possible advantage to minimize condensation (e.g. large peak vents, spacious) and it is not more prone to condensation than other tents, but if condensation does occur you do need to be more careful not to touch it. The X-Mid Pro makes this easier than most single wall tents because it is more spacious, has mesh walls on both sides, and has steep end walls to avoid contact.
Q) How tall does the X-Mid Pro 2+ work for?

The X-Mid Pro 2+ has a length inside the fly that is 6″ longer than it's main competitors because the fly length is similar at 100" except you sleep on a 20 degree angle so the length inside the fly is 106″. The floor length is still about the same but this longer fly gives increased headroom at both ends.

The X-Mid geometry creates improved headroom on both sides including very good headroom on one side, so if one sleeper is quite tall we recommend putting them on the higher side. This side is recommended to 6'6" while the lower side is recommended to 6'2". We think that is a realistic estimate(not some inflated marketing answer) but the actual outcome varies depending on several factors including how thick your pad is, if you use a pillow, how large your sleeping bag is, how straight you sleep (e.g. side vs back sleepers), and how much space you think is enough.

If you are solo then you can sleep on the diagonal for extraordinary length, but the X-Mid Pro 2+ is likely overkill for this and even the regular X-Mid Pro 2 would provide ample length for the tallest solo hikers.
Q) Should I use a groundsheet?

The 15D silnylon and DCF floors that are available are similar in durability. We have selected these materials because we think they are durable to use without the added weight and hassle of groundsheet if care is used not to pitch on harsh surfaces like gravel, pine needles, or bedrock. However, for a cleaner floor or use on harsher surfaces, we offer an optional groundsheet.
Q) What is the optional stake kit?

For 2024 we have sourced premium stakes from DAC that offer excellent performance.

Our stake kit includes 8 stakes total in two sizes. Four of the stakes are large 8" DAC J stakes weighing 16g each and offering excellent strength and holding power (better than even full size MSR Groundhogs stakes). These are ideal for the four corners of the tent.

The other four stakes are a smaller 6" version of the DAC J stake weighing just 7g each. We recommend using these at any optional stake points you may choose to use.
This product is rated 5.0 of 5.0 stars.
It has received 12 reviews.
A TENT FOR 2
THE X-MID IS A GREAT DESIGN AND THE 2+ REALLY IS LARGE ENOUGH FOR 2. I've only set it up in my yard and the quality of construction is excellent. The features are exactly what a hiker/camper needs. A lot of thought went into this product and I for one am thrilled to have one. Come the 2024 hiking season in northern MN it will be used a lot.
I've had a few nights in this so far. 25" Pads fit. Quality is top notch. Good to have gear pockets but they are a bit high. Magnets on door clasps are strong and work great. Easy to pitch, as long as you're on relatively flat ground. I really miss having a small loop to hang my light. I bought a dyneema stick-on loop from ZPacks and mounted that inside close one of the poles.
Best tent ever
Great air flow easy set up
Looks good so far
Haven't had a chance to field test it. I set it up on the lawn and it looks great! I was in between the Silnylon and Dyneema floor and decided to keep the dyneema.
Two wide pads in a tent that's 550g? Wow.
This tent is absolutely amazing. With the obvious fact that it can comfortably fit two wide pads aside, the Pro2+ has all the features we've come to know and love from all the other X-Mids, while somehow managing to tack on even more things (thanks for listening to the people Dan!). Double (and stronger!) magnetic tie outs for both the vestible and mesh doors, DCF floor (no more squeaking with any of my pads), longer guylines for little rock big rock attachments...the list goes on!
In regards to space, I, 6ft3, can comfortably fit on the long side the tent with a comfortable amount of space to spare at both the head and foot end of the box. If you're my height, or taller, then you know the search for a singlewall shelter you can fit comfortably in (without soaking in your footbox) is quite the struggle. My missus, who's 175cm can fit extremely comfortably next to me with both our heads on the same side (no one needs to smell each This thing is freaking palatial, we'd have no problems waiting out a storm in this house of a tent.