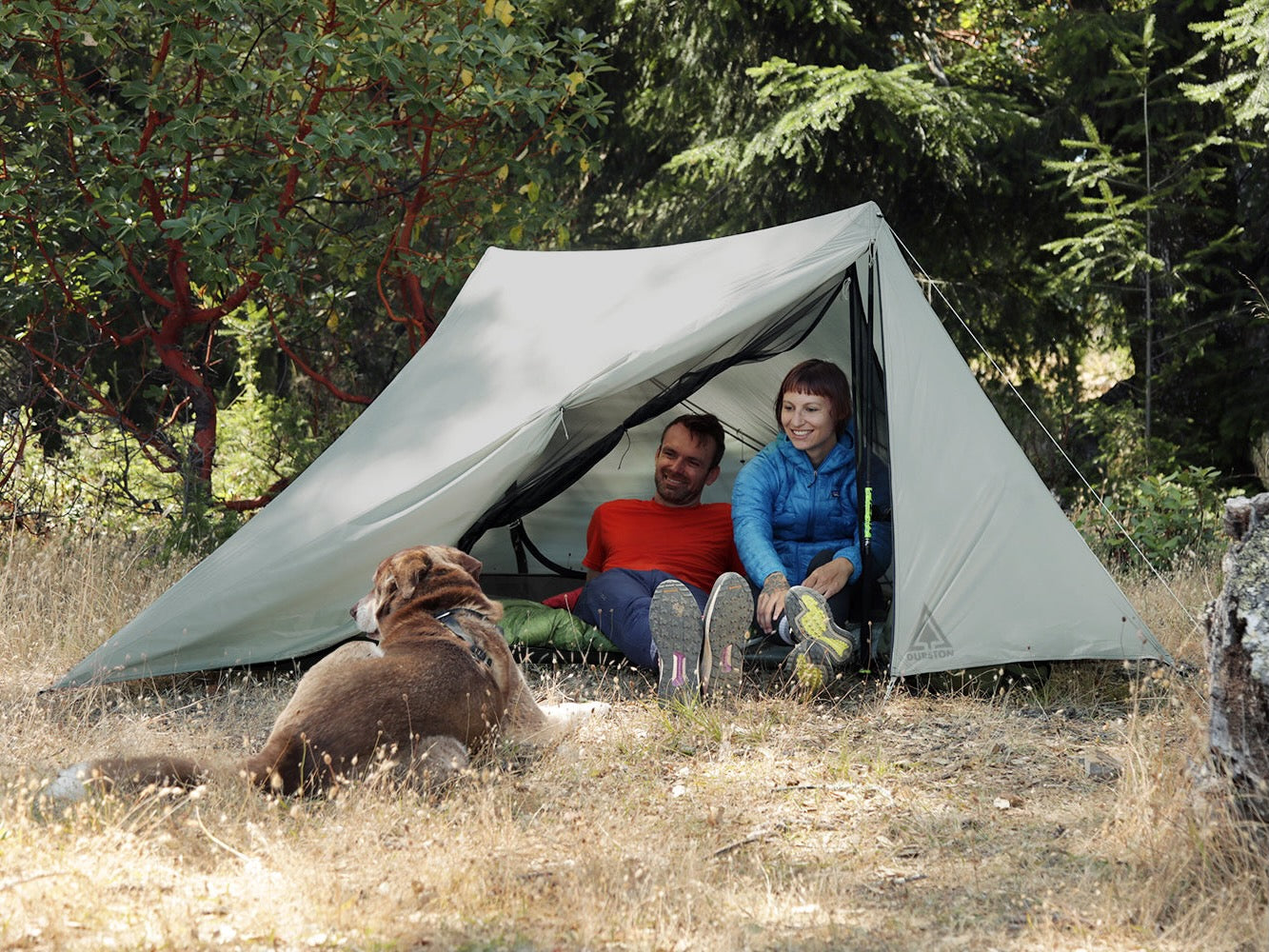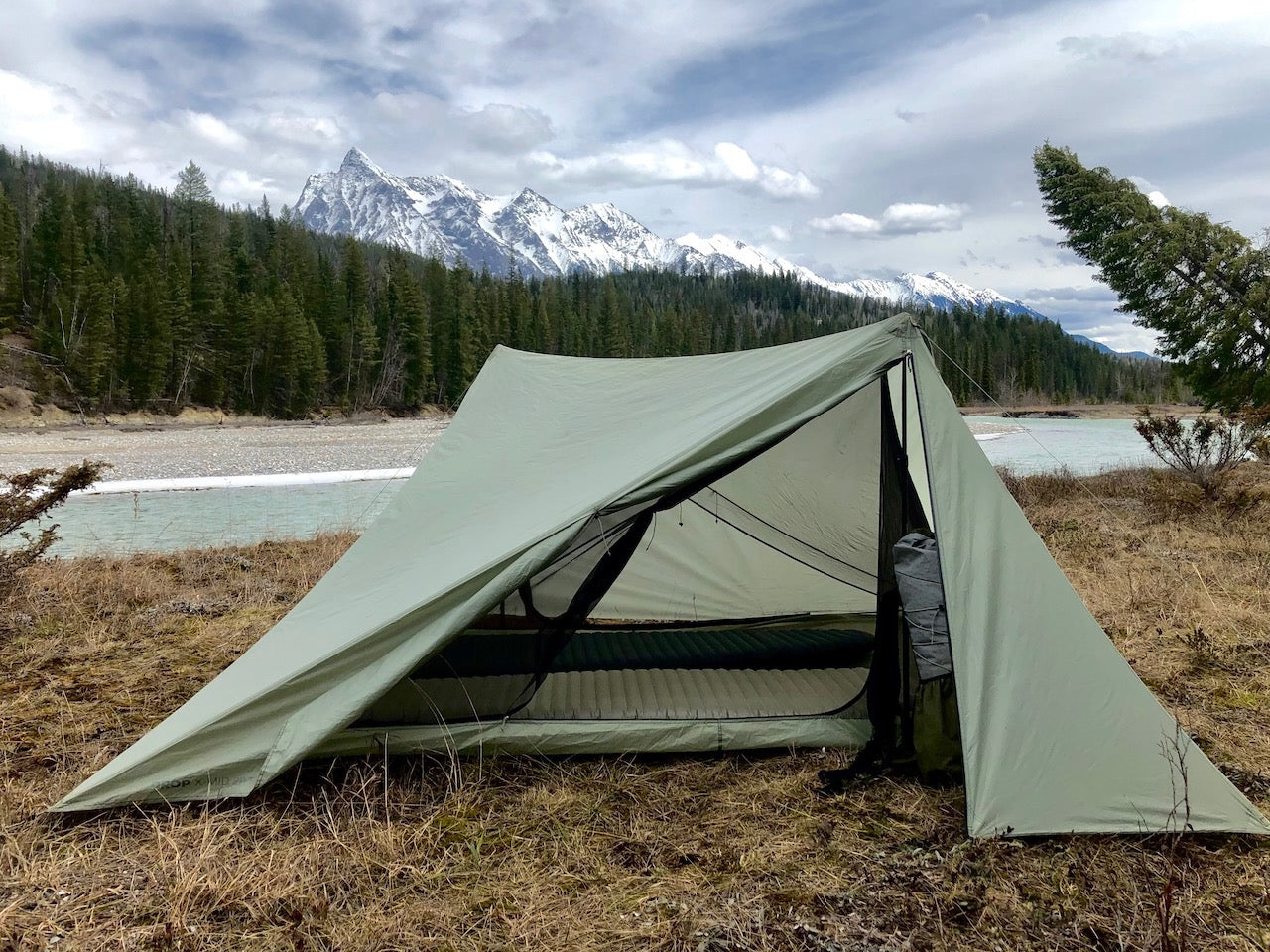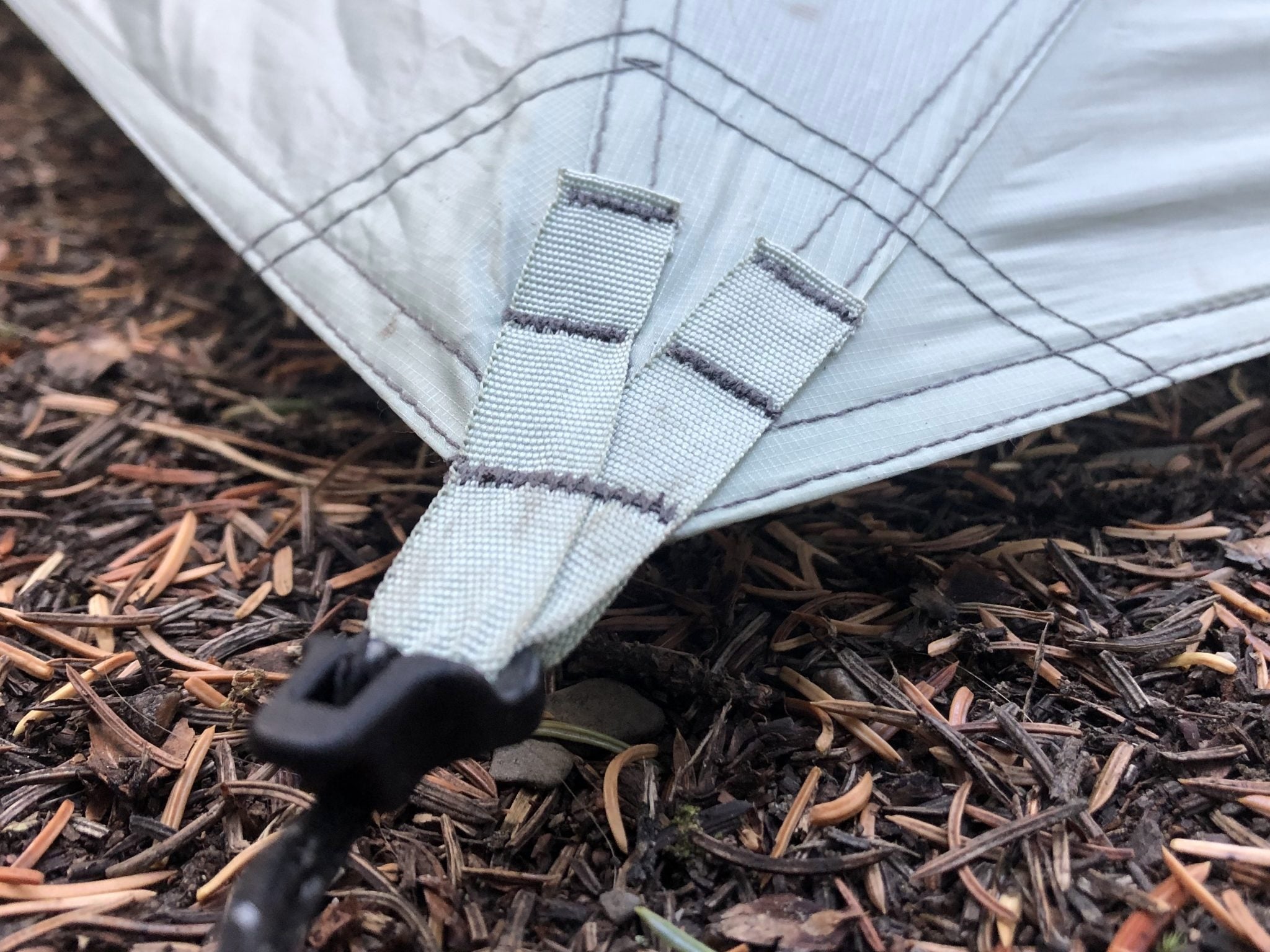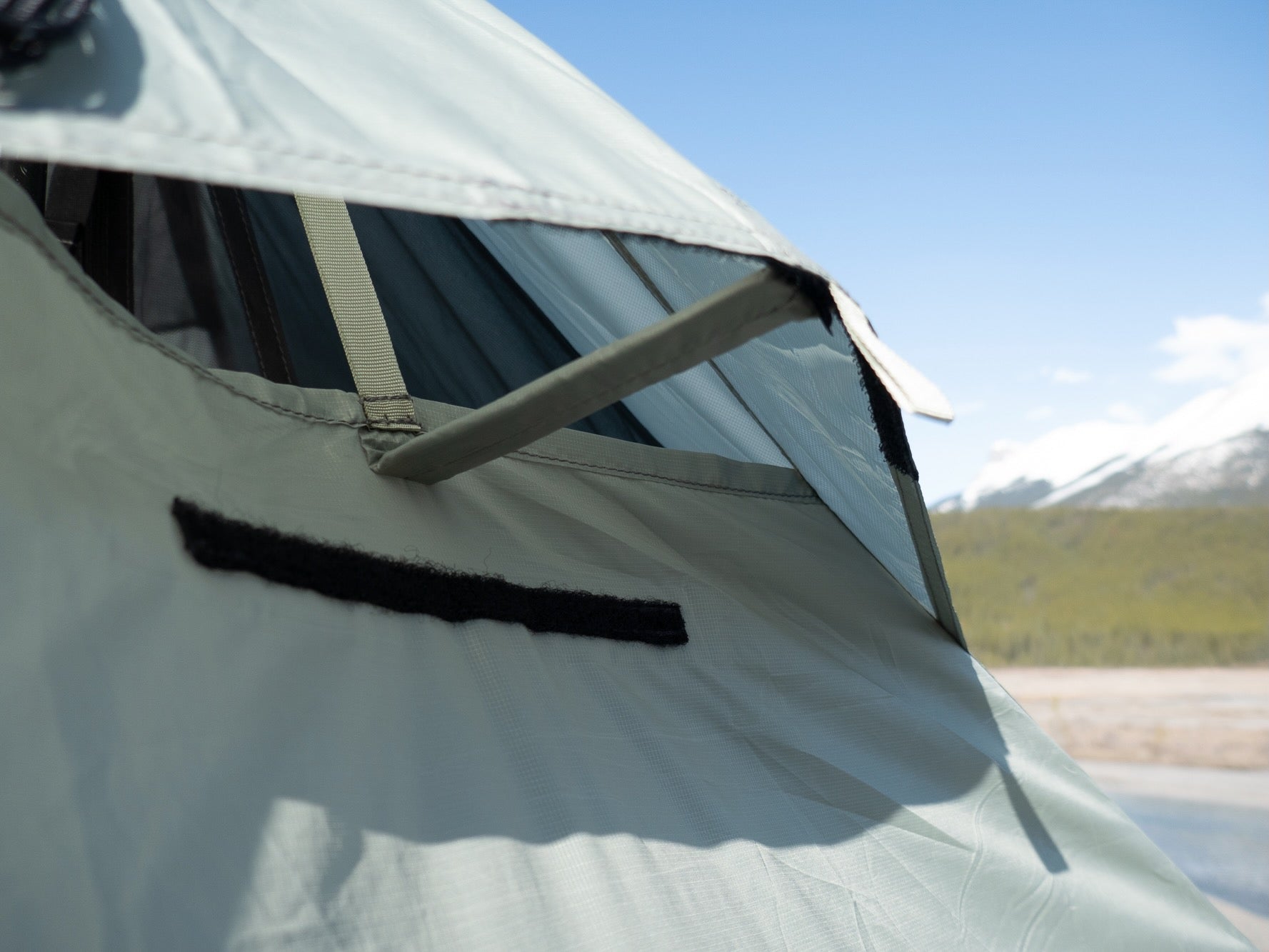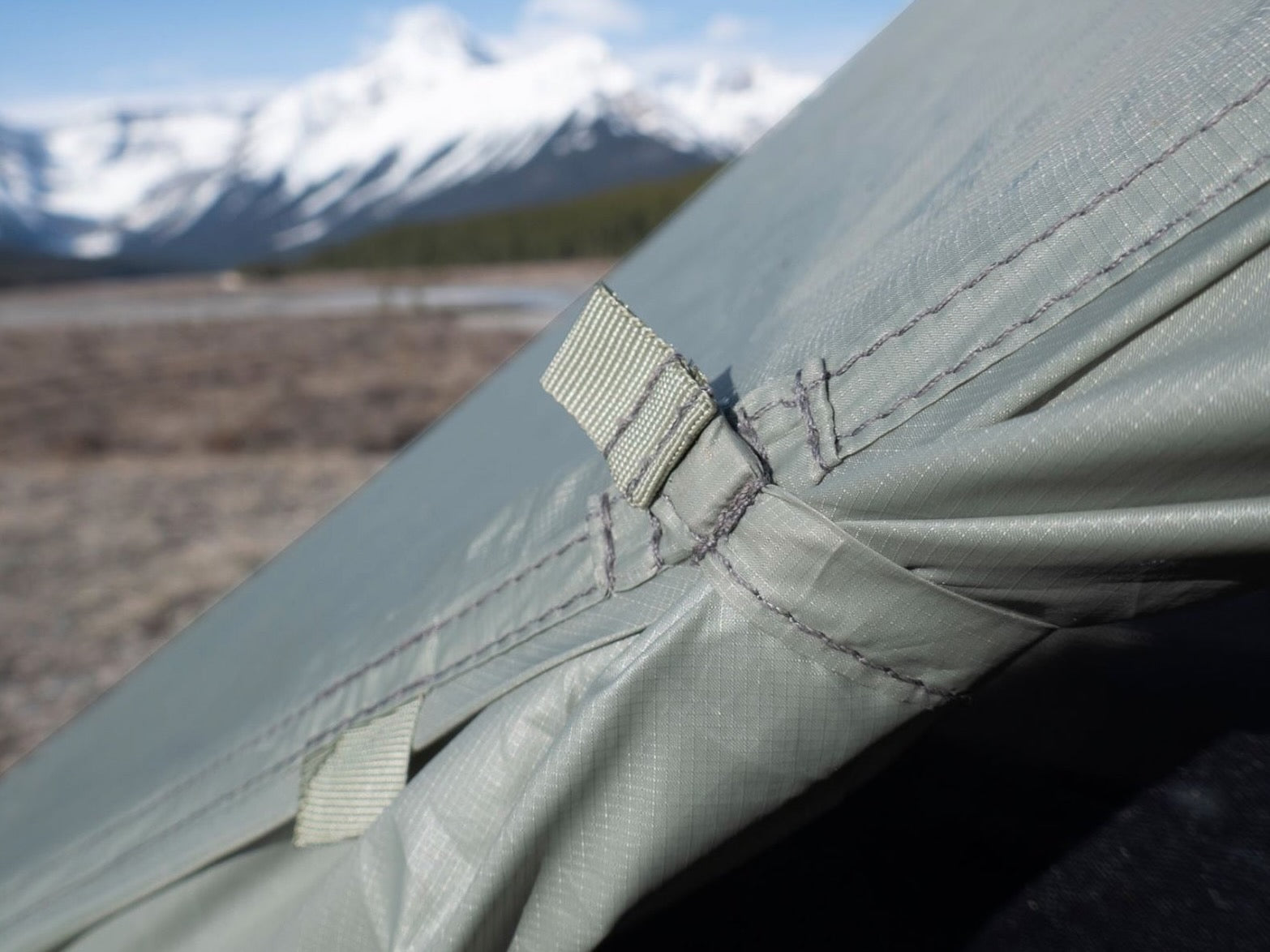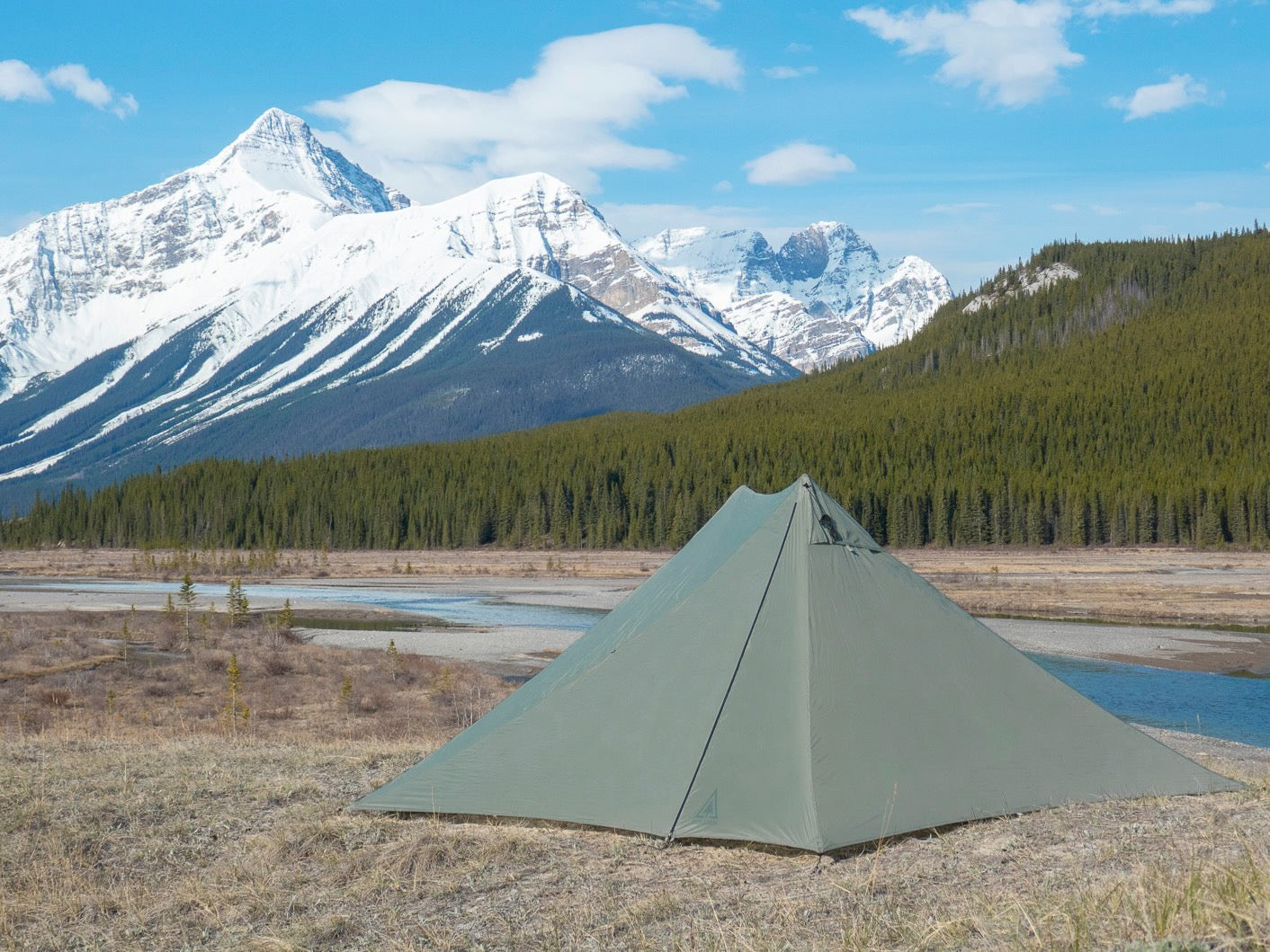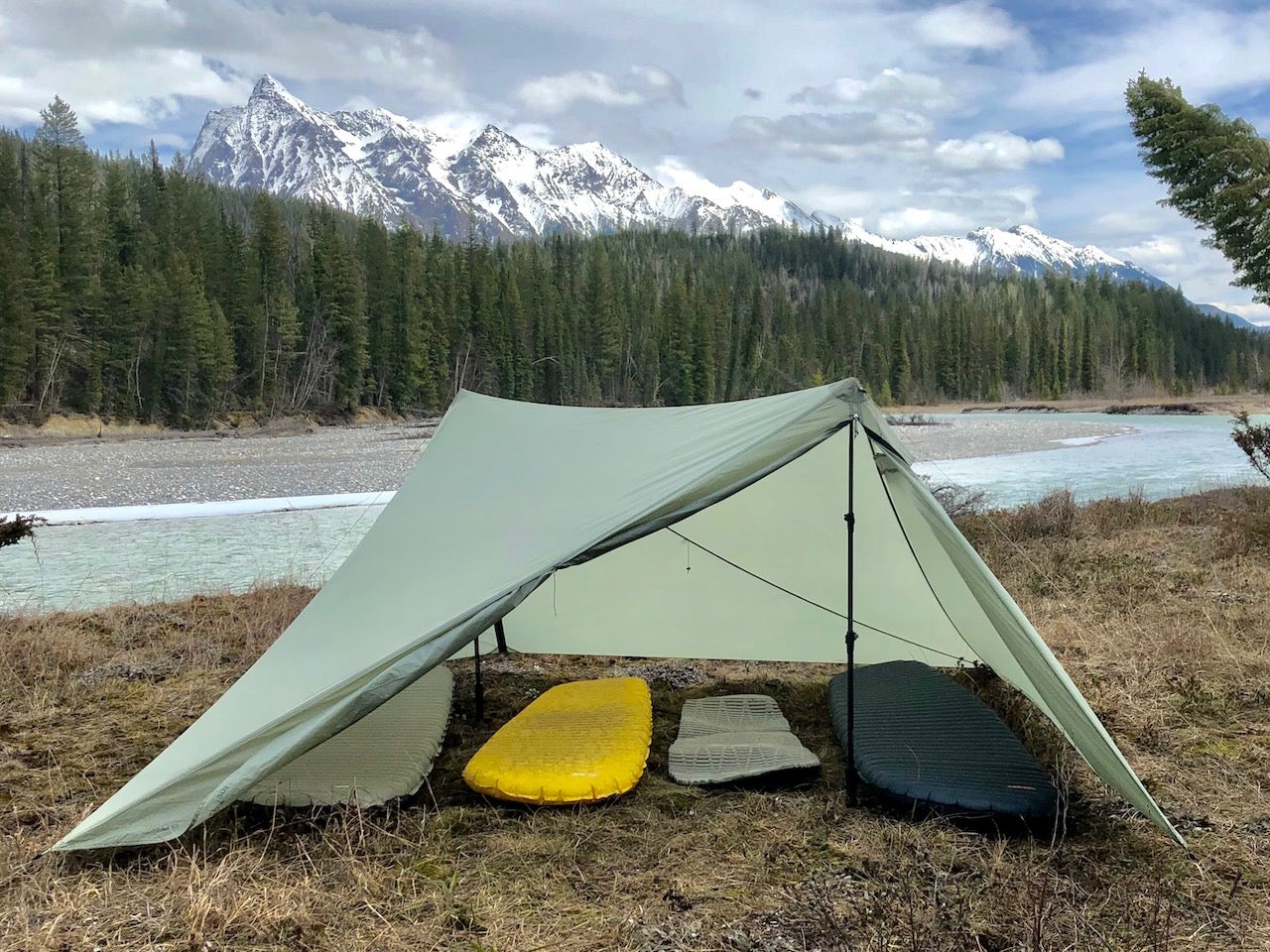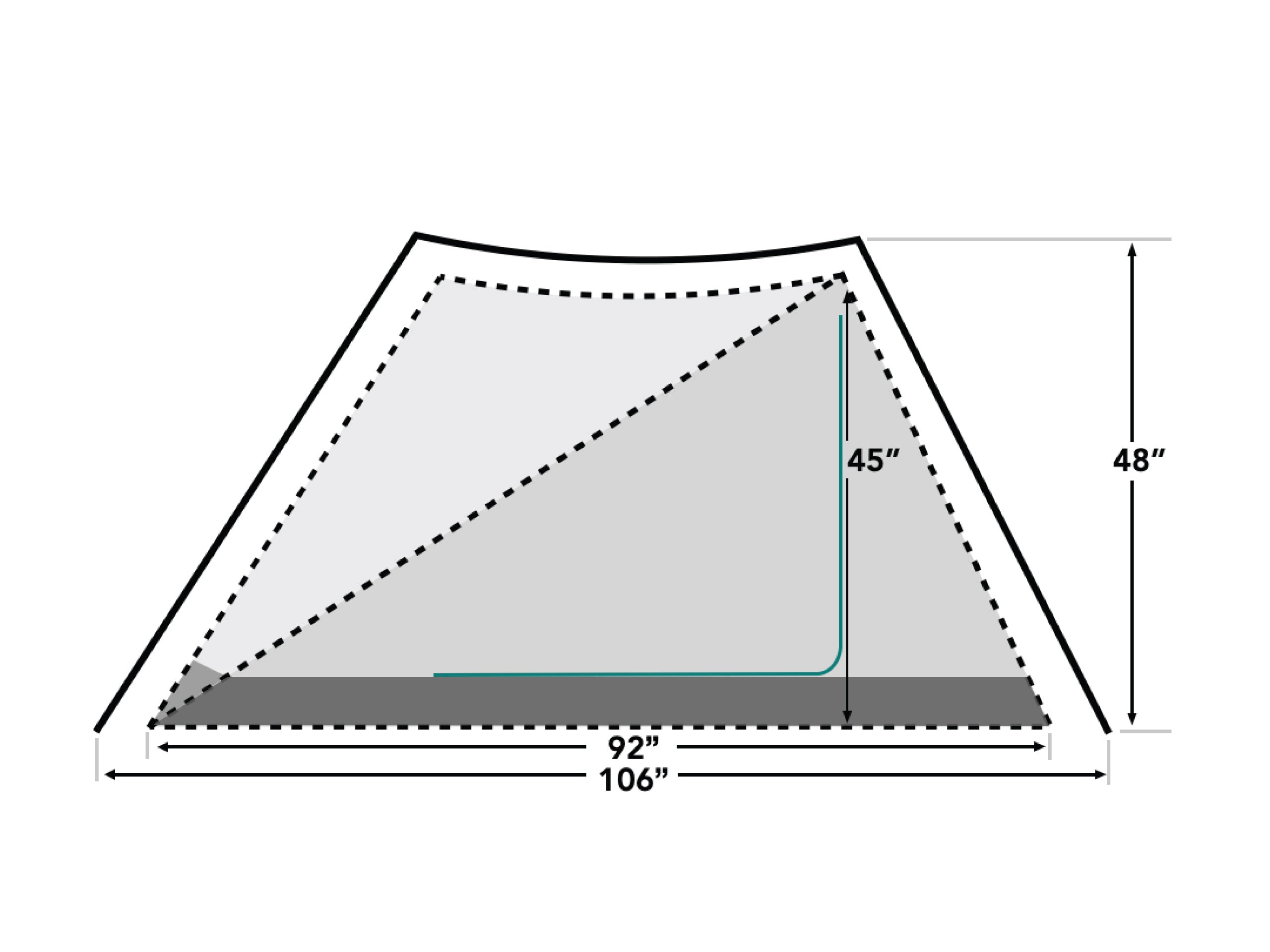 X-Mid 2
---
X-Mid 2
Sale price

$280.00 USD
Regular price
(/)
Pinnacle of Lightweight Tent Design
The X-Mid 2 has been developed from the first principles of geometry to be the most weight efficient and functional design for a trekking pole shelter. Its innovative and patented geometry makes the X-Mid 2 exceptionally stormworthy, spacious, and simple at the lowest weight. No other tent offers this level of space and protection for just 35 oz (1005 g), which is why the X-Mid 2 has become one of the most popular tents on demanding trails and one of the most highly awarded tents in recent years including top awards from BackpackingLight and Section Hiker.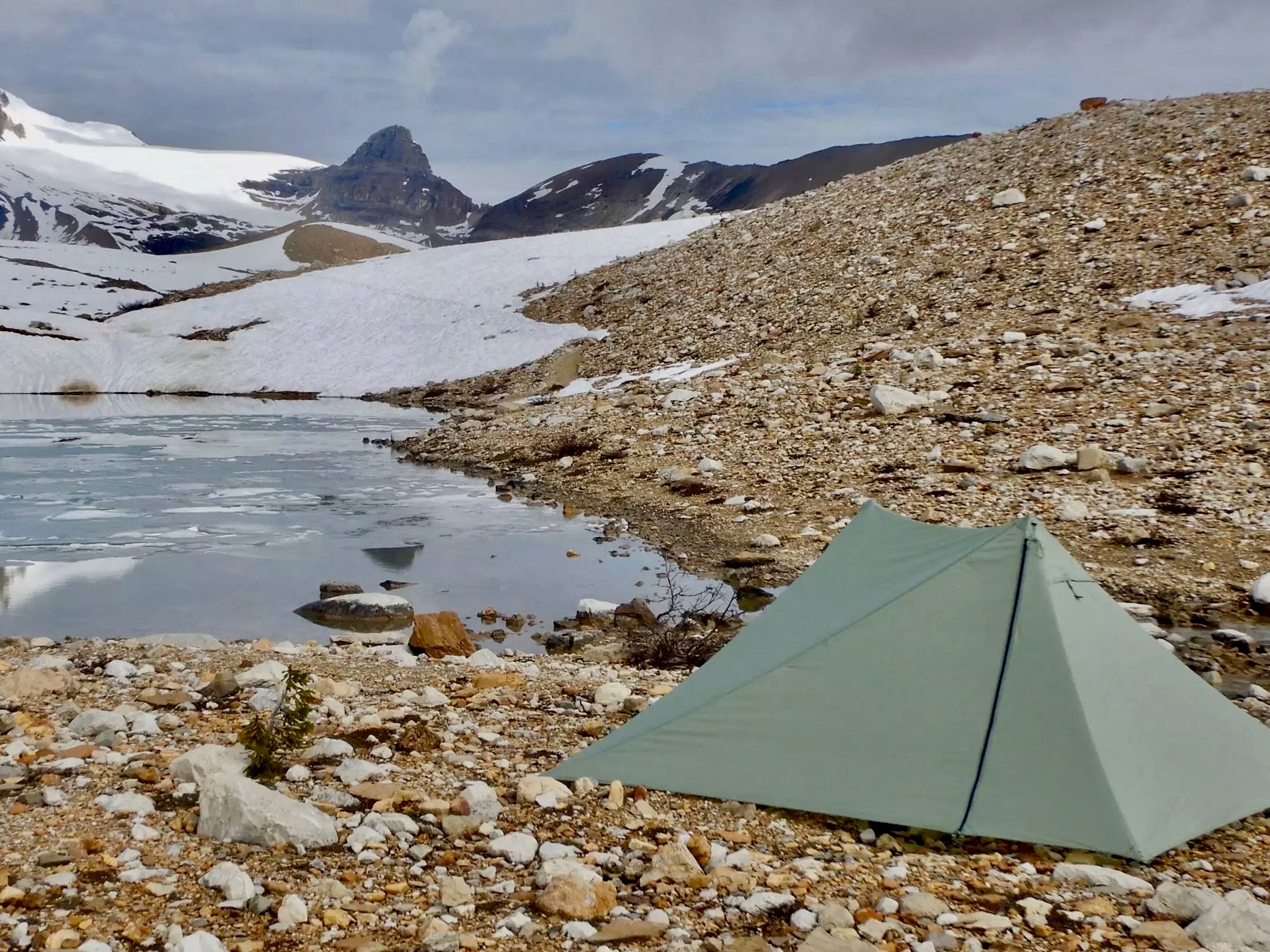 STORMWORTHY
Most ultralight tents achieve their low weights by shrinking the size and trading durability and stormworthiness for weight savings. In contrast, the X-Mid 2 saves weight through efficient design including a trekking pole structure that eliminates tent poles while being stronger, and a geometry that maximizes the volume possible from the fabric area. In doing so, the X-Mid 2 achieves its low weight while also being a robust shelter for tough conditions.
X-Mid 2's long list of protections include a doublewall design, full coverage fly (extends low to the ground to blocks drafts and splatter), fly first pitch (keeps the inner dry during setup in the rain), polyester fabric (doesn't sag and loosen like nylon), large adjustable vents, robust waterproof coatings, durable 20D fabrics, factory waterproofed seams, and protected doorways that keep rain out even when open. No other tent offers this full list.

In addition to this set of protections, the X-Mid shape is well suited for windy and snowy conditions because every panel is at a consistently moderate slope. Other tents have flatter roof panels that catch snow and flatter sidewalls that catch wind, while the X-Mid 2 puts every panel at a balanced 50-55 degrees to deliver strong all around performance.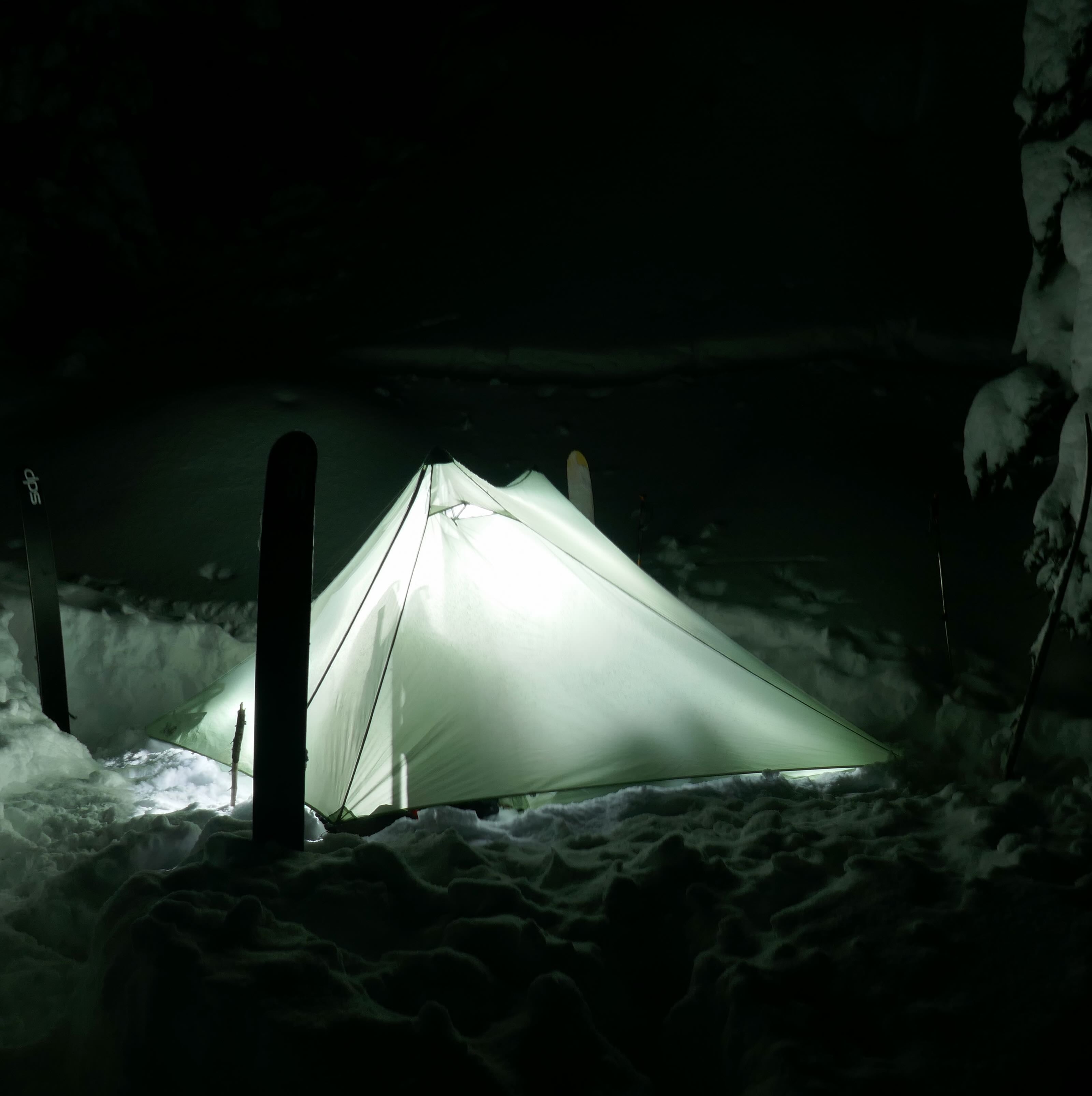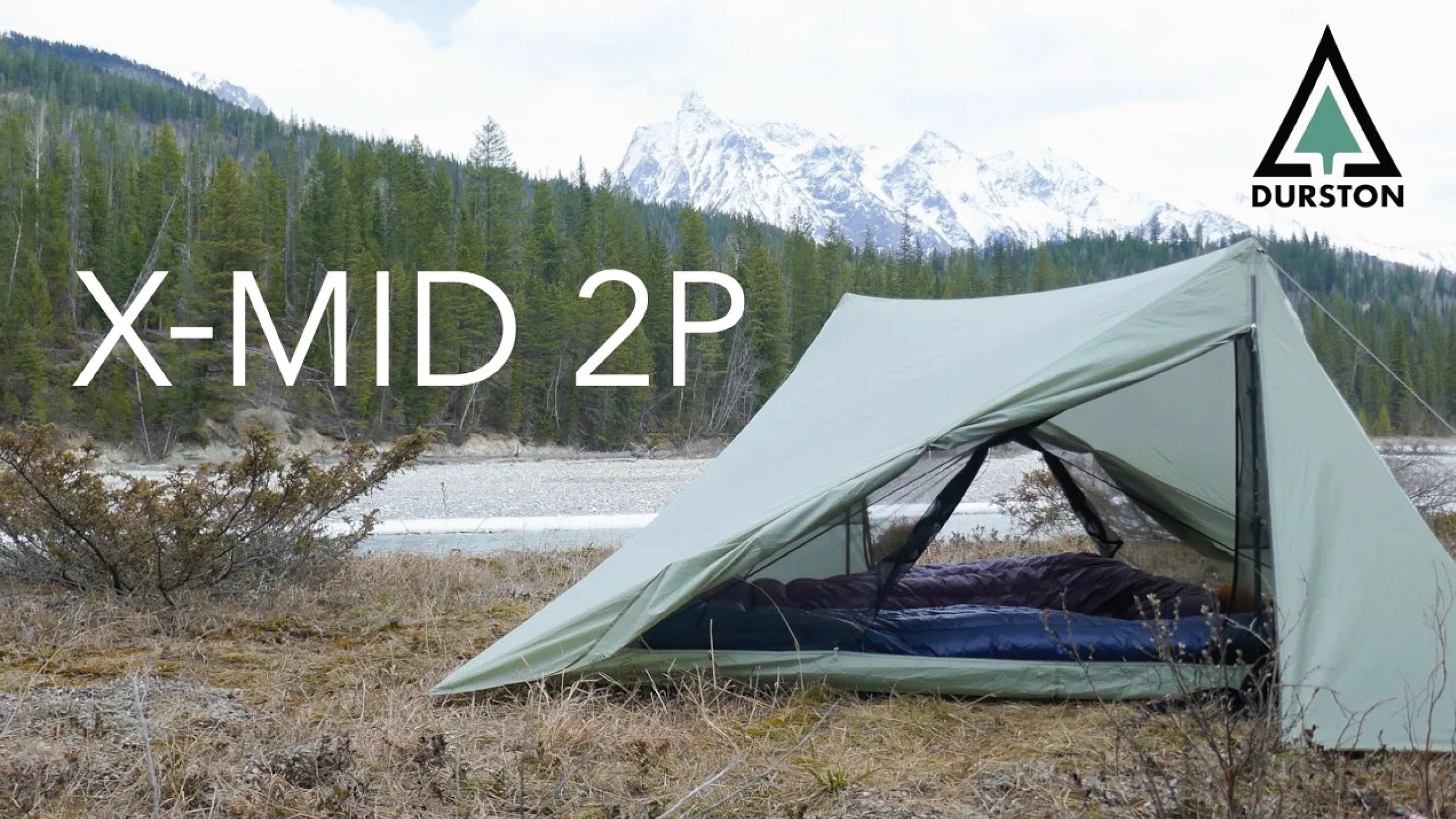 USER FRIENDLY
In tough conditions you need a tent that just works. To achieve a tent that is simple and intuitive, obsessive attention to detail, combined with extensive backcountry experience, have gone into making the X-Mid 2.

It all starts with a simple pitch that only requires 4 stakes. The setup has no mandatory guylines and nothing to measure, which is a stark contrast to most trekking pole tents that require numerous stakes, guylines, and struts as part of a pitching process filled with measuring and estimating.

The ease of use continues when the tent is set up with large doorways that are not blocked by trekking poles, roomy vestibules that are located beside the doors instead of blocking them, magnetic door toggles, 4 pockets, and one handed operated zippers.
Even the packed size of the tent has been carefully considered. It's compact size fits into a short stuff sack that can store horizontally in any pack.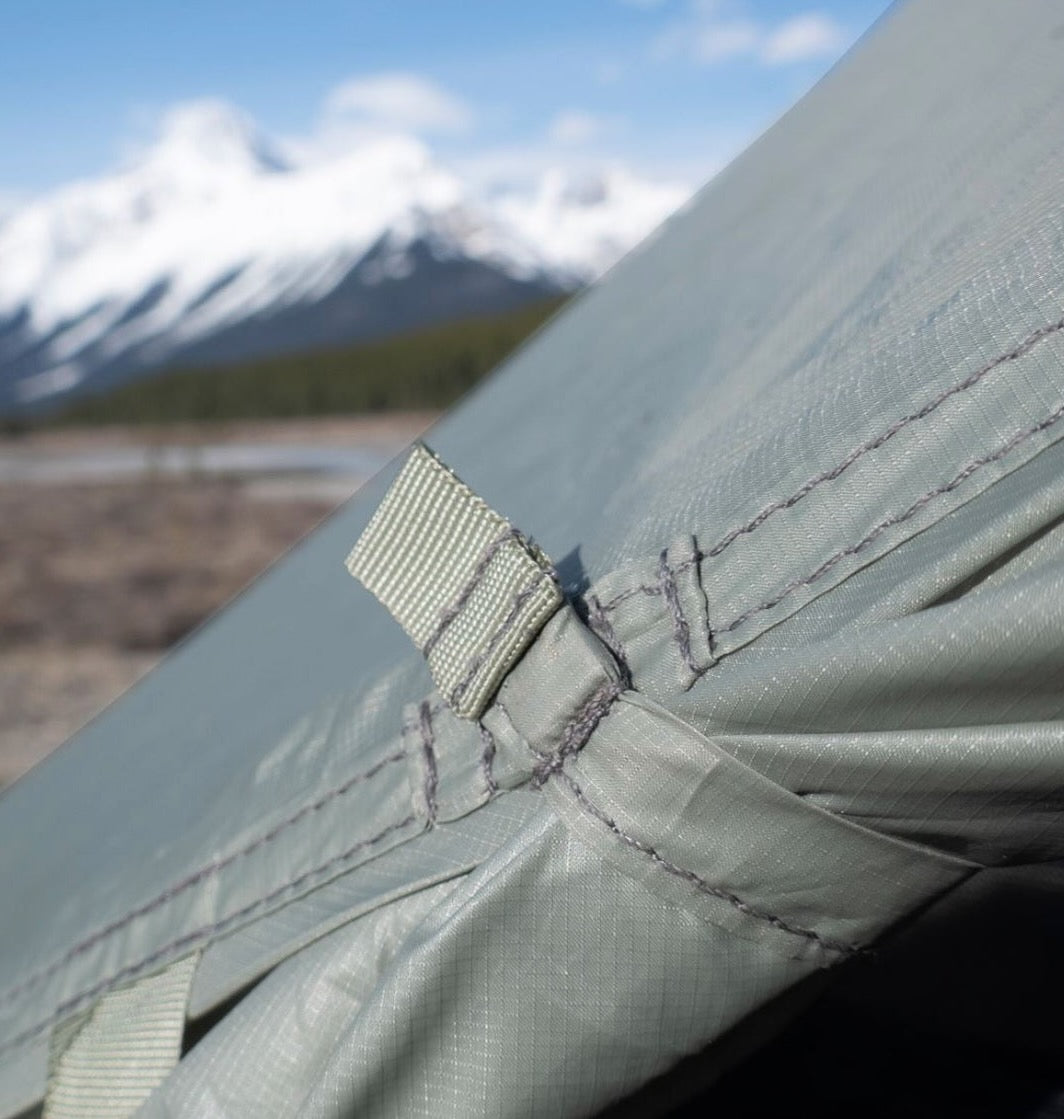 Highly Recommended
"Exceptionally high quality. Field performance was outstanding. Overall, it has simply been a joy to use."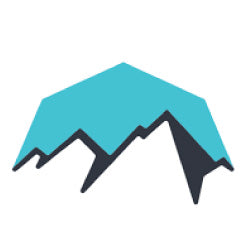 Surpasses the Hype
"The Durston X-Mid 2 is one of the most hyped products in the ultralight backpacking world, and it lives up to, and maybe even surpasses, that hype."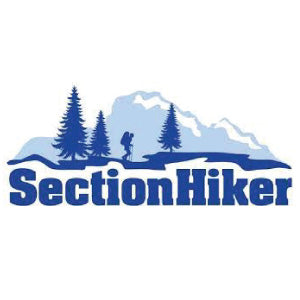 10 Best Backpacking Tents
"It's shape makes it extremely weather and storm-worthy. The all-mesh interior tent has offset peaks to maximize headroom"
Top Pick
"A winning combination of low weight, a ton of livable area and great condensation control."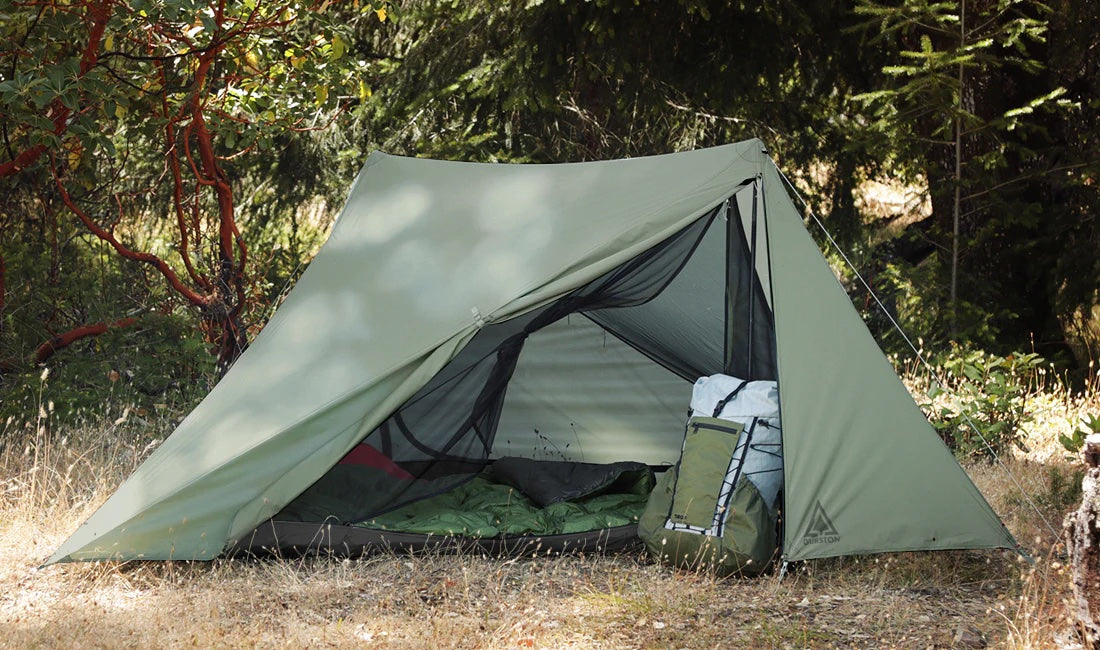 SPACIOUS
The patented X-Mid geometry is the most space and weight efficient architecture possible for a trekking pole tent. It accomplishes this with an innovative double diagonal design that puts the floor on one diagonal while the ridgeline is on the opposite diagonal. In doing so, the two poles are set further apart to increase volume without requiring struts, yet remain setback from the edges to avoid a boxy shape that would be less stormworthy and require more fabric.
The result is a 'real' 2P tent that provides comfortable space for two occupants. That includes a generous 52" wide floor and a long 92" length that accommodates hikers up to 6'4". The diagonal ridgeline increases headroom and allows the two occupants to move further apart for greater personal space.

Additionally, the dual vestibules are generously sized and easily accommodate packs and other items without blocking the doorway or creating a long reach to close the fly doors.
QUALITY
A quality tent is one you can trust in tough weather. A high quality tent will hold up, and quality is important at Durston Gear. The X-Mid 2 is built at the most experienced premium tent factory in the world who have been building nothing but tents for nearly 70 years.

Here, we go beyond normal standards to specify premium components and robust construction methods including full double stitching, double folded edges, and generous bartacking. We know of no other tent that uses double stitching as extensively as we do.
This focus on quality gives the X-Mid 2 a higher cost of production than competing tents, yet the X-Mid 2 is priced affordably. This is possible because we sell directly to you with no retailer markup and only a slim markup ourselves.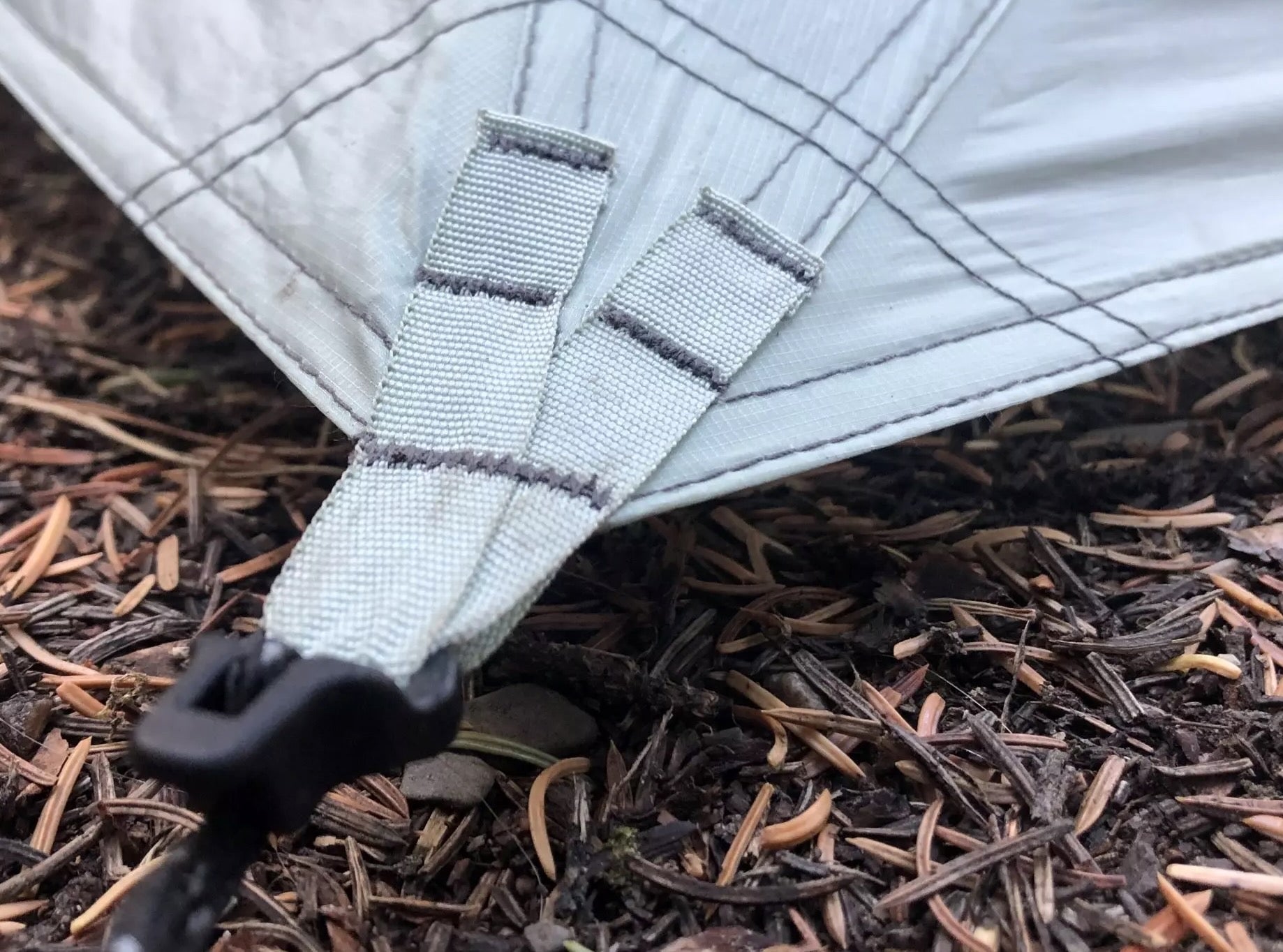 Magnetic Toggles
Magnetic door toggles with pull tabs provide easy one handed-operation.
Large Doorways
Unlike most trekking pole tents, the doorways are large and not blocked by trekking poles. They also have a protected design to keep rain out even when open, and can be propped open with a stick or pole to create a 'porch'.
Full Coverage Fly
The fly extends low to the ground to block drafts and rain splatter, yet can be raised higher for more ventilation. Other tents cut away the bottom of the fly to save weight but it leaves you more exposed.
Stormworthy Shape
The X-Mid provides the ideal shape with consistent and moderate panel slopes. All the panels are an ideal 50 - 55 degrees which balance wind and snow shedding to provide excellent all around performance. Most tents are less consistent with a mix of shallower panels (worse for snow shedding) and steeper panels (worse for wind performance).
Ample Headroom
The X-Mid's offset poles provides a longer diagonal ridgeline that extends the headroom over more of the tent. There is ample clearance to transition from laying down to sitting up without hitting the tent, and room to sit up anywhere in the tent.
PATENTED GEOMETRY
The X-Mid shape has been developed from the first principles of geometry to be as weight efficient, simple, and functional as possible.
Our unique design has been successful in avoiding all the common pitfalls of trekking pole shelters such as a complicated pitch, mandatory guylines, poles blocking the doorways, and a lack of interior volume.

Read the story about how the X-Mid geometry was developed: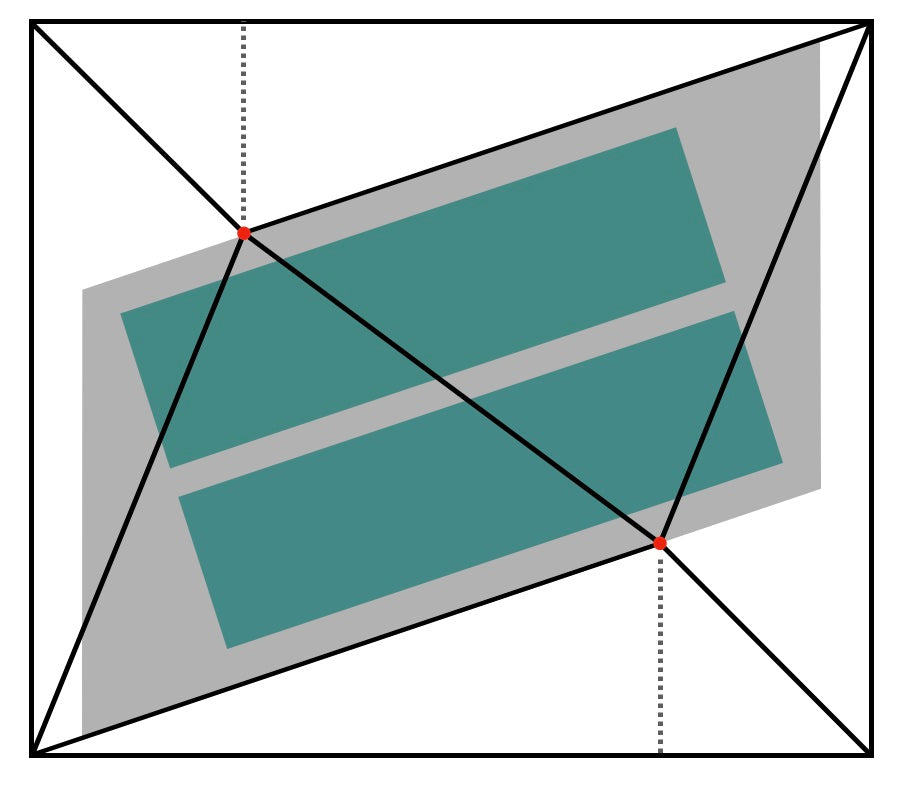 The X-Mid 2 is an ultralight tent that is spacious, simple, and highly stormworthy. It's the ideal tent for a wide range of conditions from long treks on the USA's Continental Divide Trail and remote adventures in Alaska's Brooks Range, to a circuit of Europe's Tour de Mont Blanc.
This product is rated 4.9 of 5.0 stars.
It has received 32 reviews.
This product is rated 4.9 of 5.0 stars.
It has received 32 reviews.
現時点で最高のテント!!
フォールディングバイクでキャンプをするのが私のスタイルです
私の求めるテントは、前室にバイクを格納出来る事と、設営 撤収が楽に早く出来る事です。このテントは見事にそれが実現出来ました! 次にテントを買うことがあれば同じテントかproを選ぶと思います。
English translation:
'Best tent at the moment!! My style is to go camping on a folding bike.
What I want from a tent is one that allows me to store my bike in the front room, and one that can be set up and taken down easily and quickly. This tent was able to accomplish that perfectly! If I buy a tent next time, I think I will choose the same tent or the Pro.'
best tent ever
I have been camping for more than 3 decades now, and this is clearly the best tent that I have ever owned. While it's quite light, it is also very robust, and it's easy to pitch it in a way that ensures that it doesn't sag. I have checked the only one star review here, and this person clearly didn't have a clue about how to pitch the tent. My conclusion is: if you take a few minutes to find out how to pitch the tent correctly, then it's almost impossible not to like it. I'd strongly suggest two use to additional guylines to put tension on the "roof".
Amazing design
The tent works as advertised. Fast to pitch and roomy enough for two. Light enough to carry alone. Versatile in adverse conditions. Picture is from Finnish Lappland, rocky spot and windy, no problem.
6 months PCT 2023, 2700 miles.
Used X-Mid 2 from early March to early July, camping on snow every night. Then camped on snow free ground until finishing PCT late August. Pretty much replaced all camping gear during the journey except my X-Mid 2. Planned to replace the tent after 2700 miles - but, it's still in great shape. No holes in the tub and I didn't use a ground cover. Even zippers still work well. It's been a fantastic tent. Highly recommend.
I fit!
At 6'2" 225lbs, it is hard to find gear that fits me. I have tried other light weight tents, none were comfortable.
I purchased this tent months ago, and finally got to use last week. To say I am happy is an understatement. We made it to camp, I stupidly, took the tent out of the with fingers crossed. Everything was there, had no problems setting the X-mid up. The pitch was pretty straight forward. I had poles leftover from another trekking pole tent and they worked. Spent the night without bumping into any of the walls.
Would I recommend this tent, Yes!