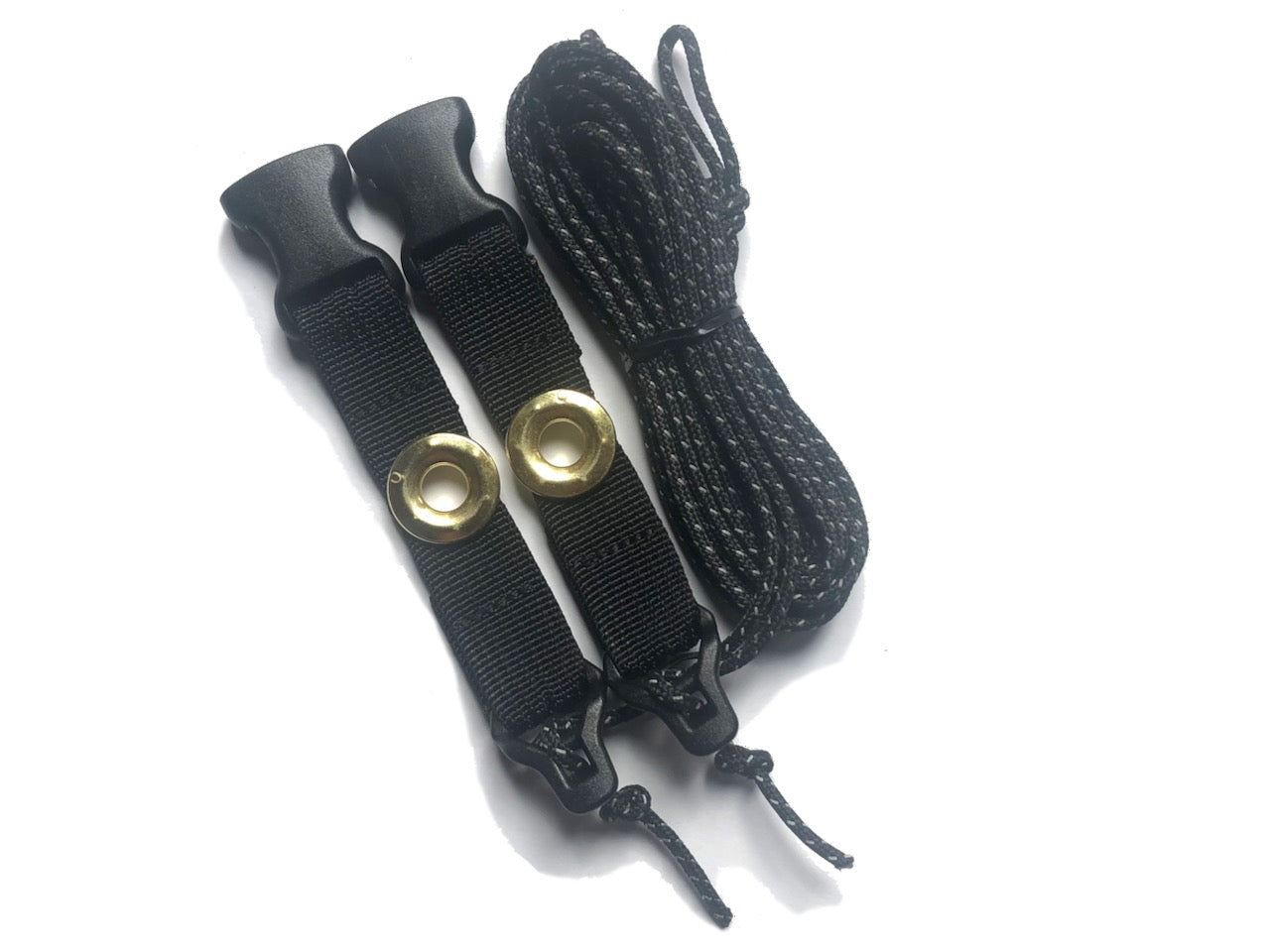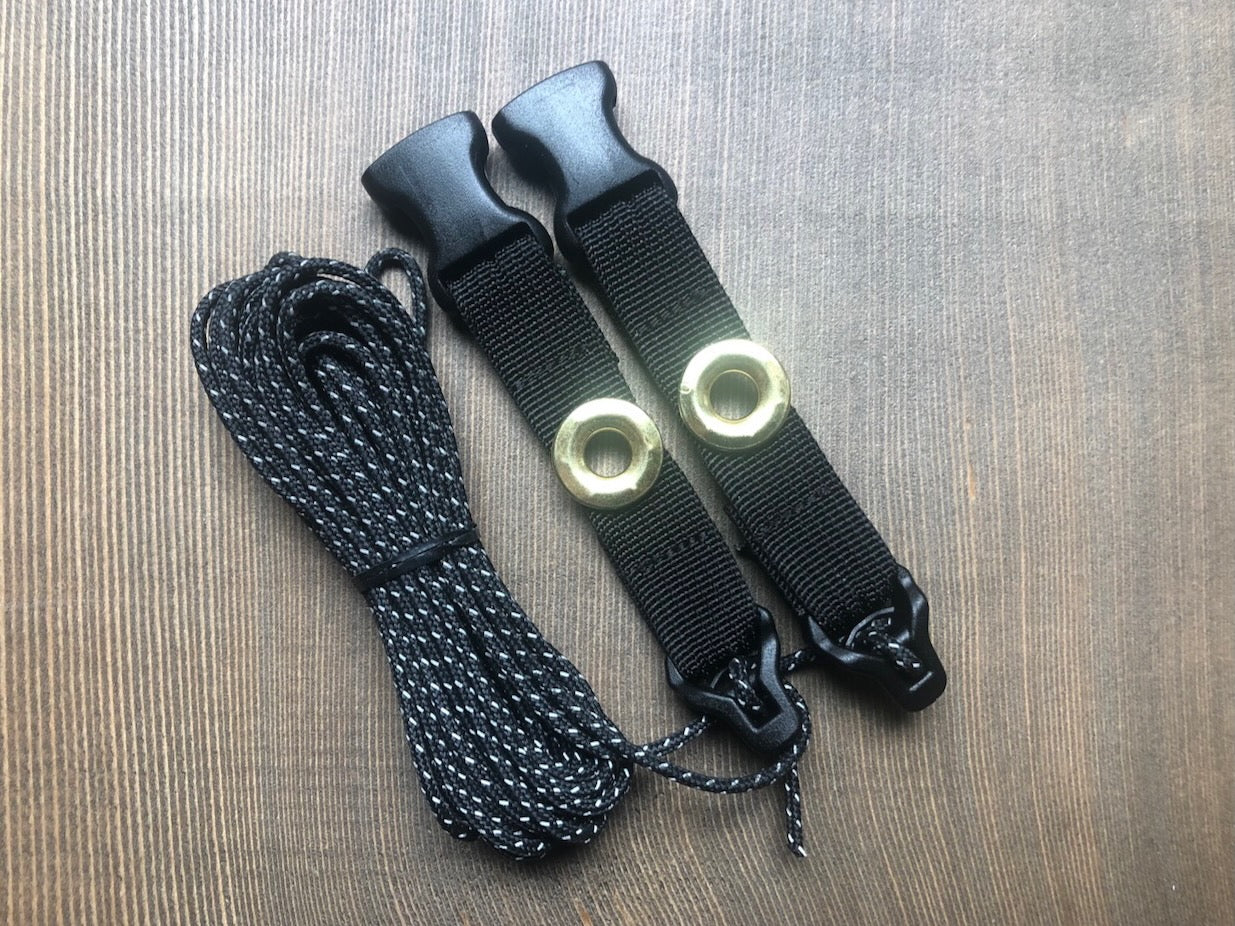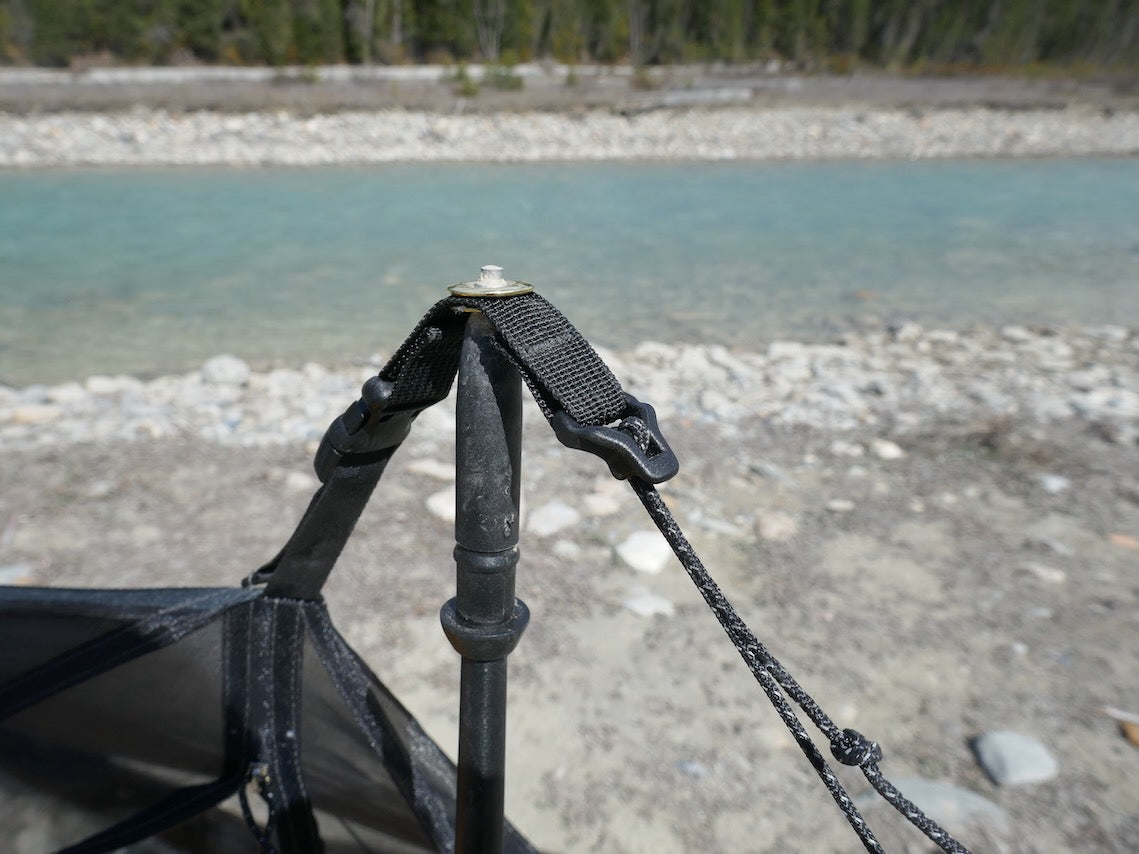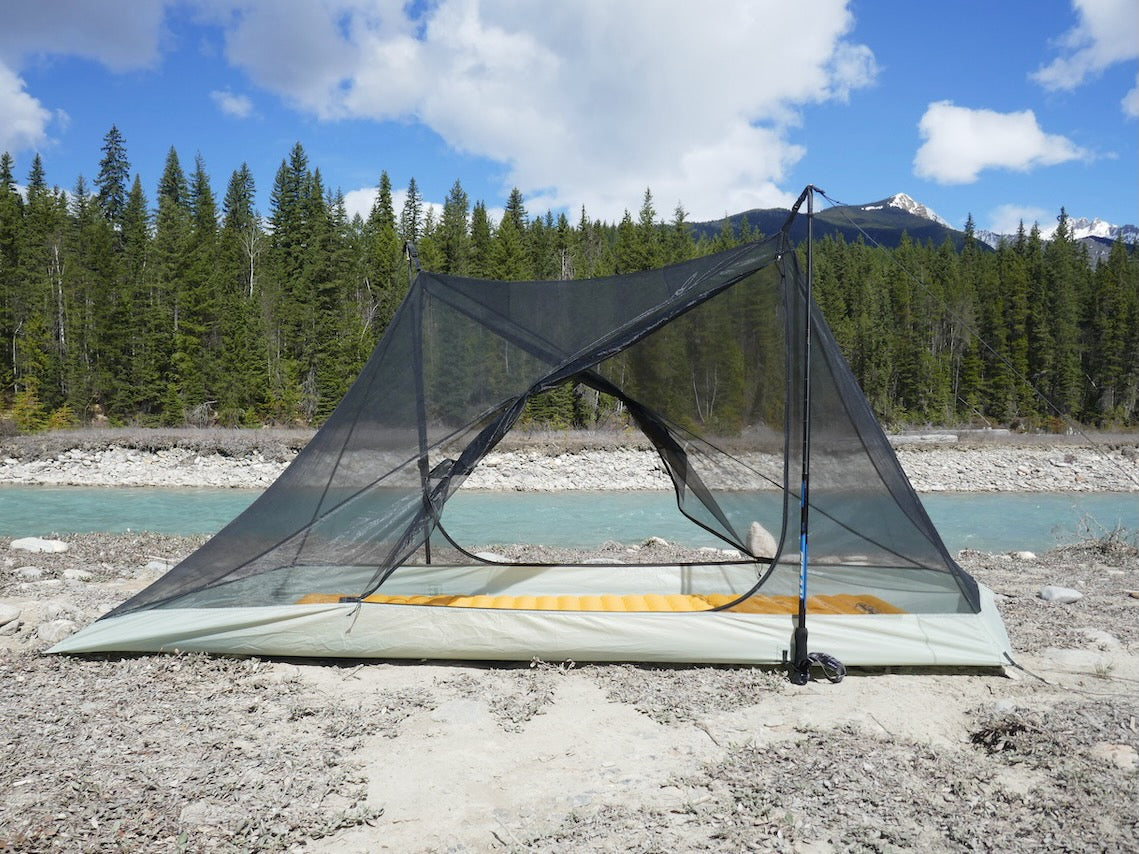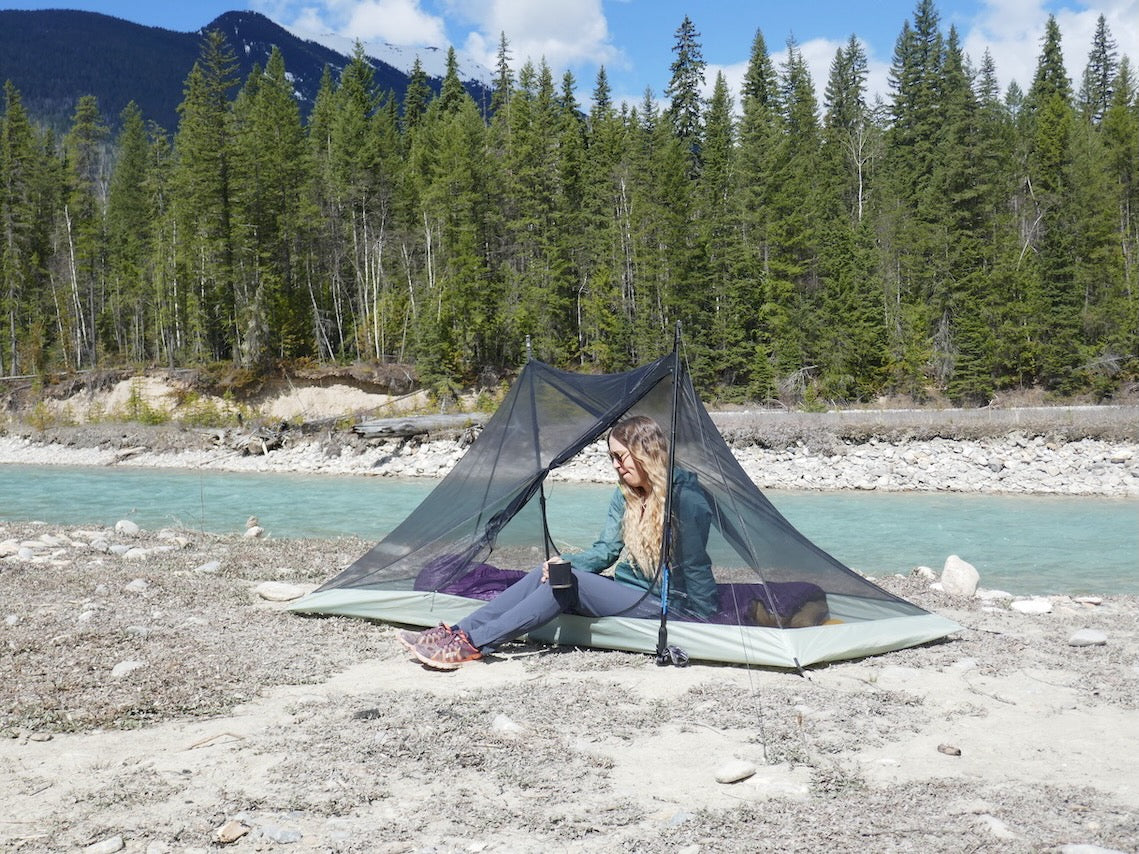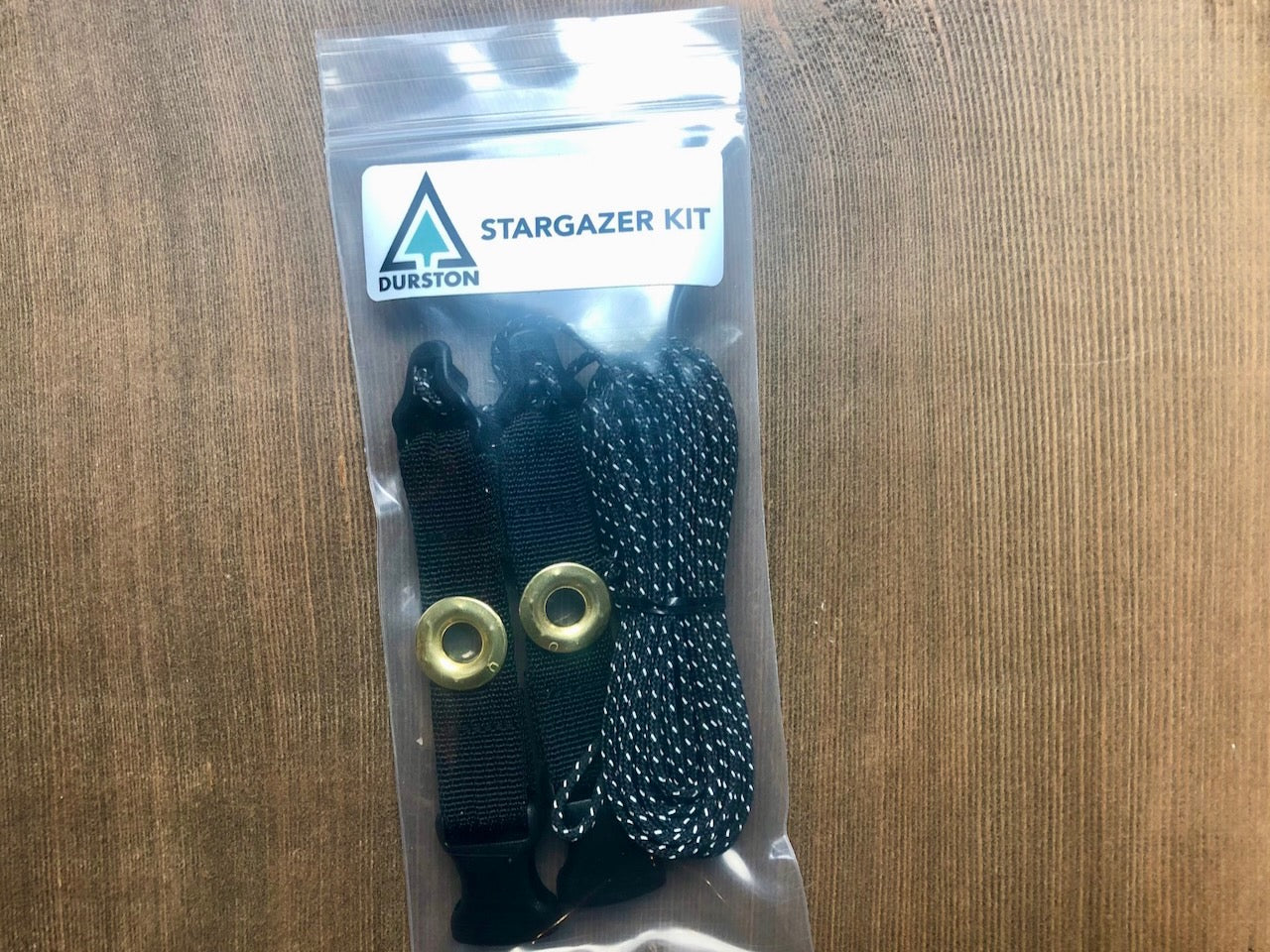 X-Mid Stargazer Kit
---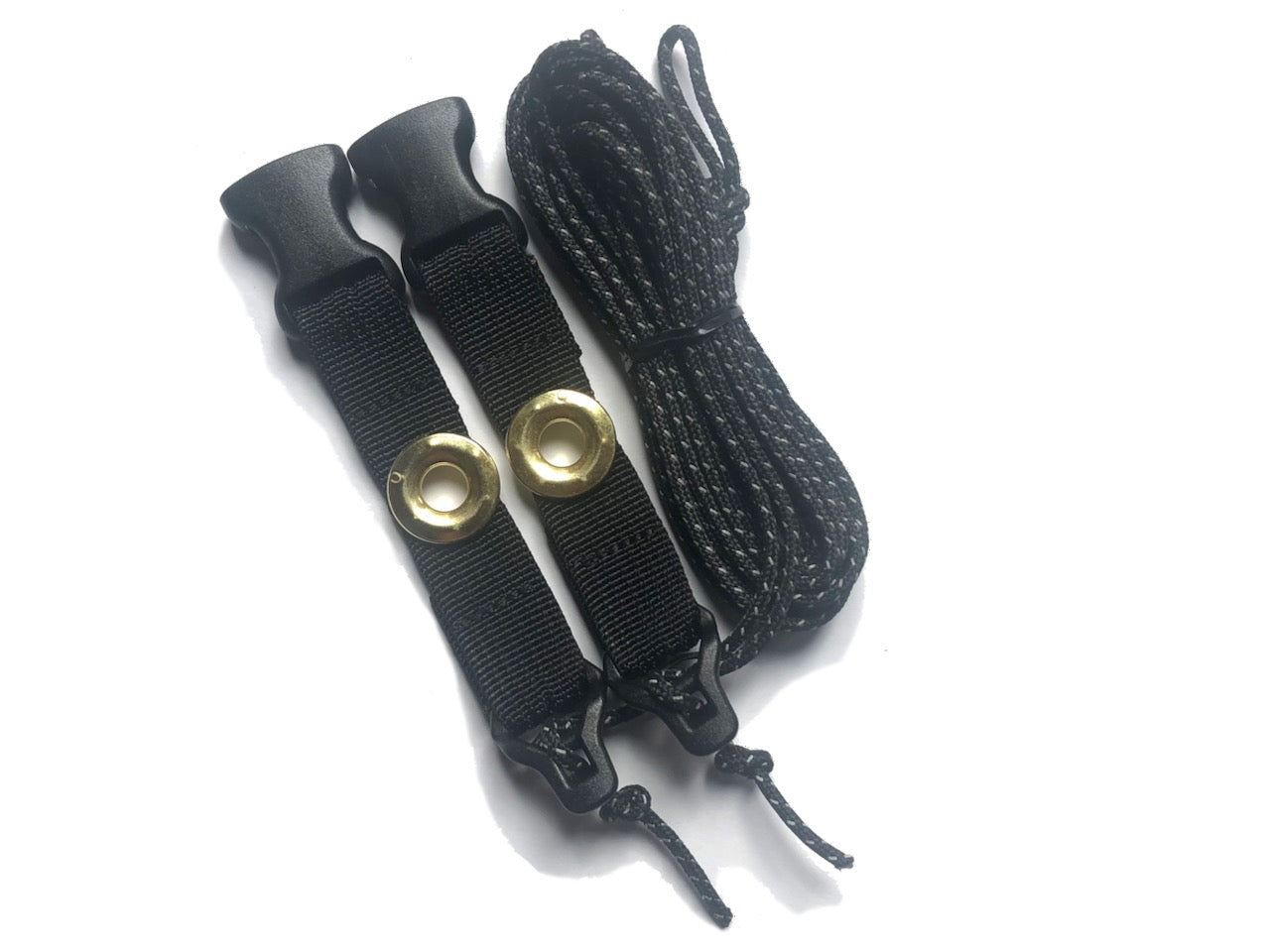 Simple Pitching of Your Inner Tent
The Stargazer Kit enables easy pitching of your X-Mid 1 or 2 inner tent (does not work with the Pro series tents). It uses matching buckles which clip to the existing buckles on the peaks of your inner tent while grommets makes it easy to add your poles. Peak guylines are included and easily adjust with cord tensioners that match the rest of your tent.
To use the Stargazer kit, start by staking out the 4 corners of your floor so it lays taut in its parallelogram shape. Then buckle the Stargazer adapters to the two peaks with the matching buckles.
Then one peak at a time, extend your pole so it is 2-4" (5-10 cm) taller than the inner tent peak, insert the pole tip into the grommet, and stake out the guyline. The guyline should be aimed approximately in line with the ridgeline. Orienting the guyline in other direction will twist the inner and decrease space.
Use the provided tensioner to snug up the line and repeat at the other peak.
-
2.5mm Reflective Nylon guyline
COMPATABILITY
All X-Mid tents except Pro series
This product is rated 4.8 of 5.0 stars.
It has received 11 reviews.
This product is rated 4.8 of 5.0 stars.
It has received 11 reviews.
Summer time must have
During hot summer nights, this item will help you regulate tent inner climate and offer nice chill. As added bonus, you'll get overwhelming night sky view. Only downside is privacy if you are in dense populated camp.
Gaze your eyes on this great idea
Gives the best tent out there, more options of use.
Awesome for Clear Starry Nights!
With this lil' add on, you're pretty much Bug Free & Big Sky! ...it fits right over the pole tips with my 1P or 2P; and works as described!
Starry Nights Without Mosquitos!
Finally had a night to try out the X-Mid Stargazer Kit. I enjoyed seeing the stars, especially when I awoke in the middle of the night. Recommended for warm nights when there is no chance of rain.