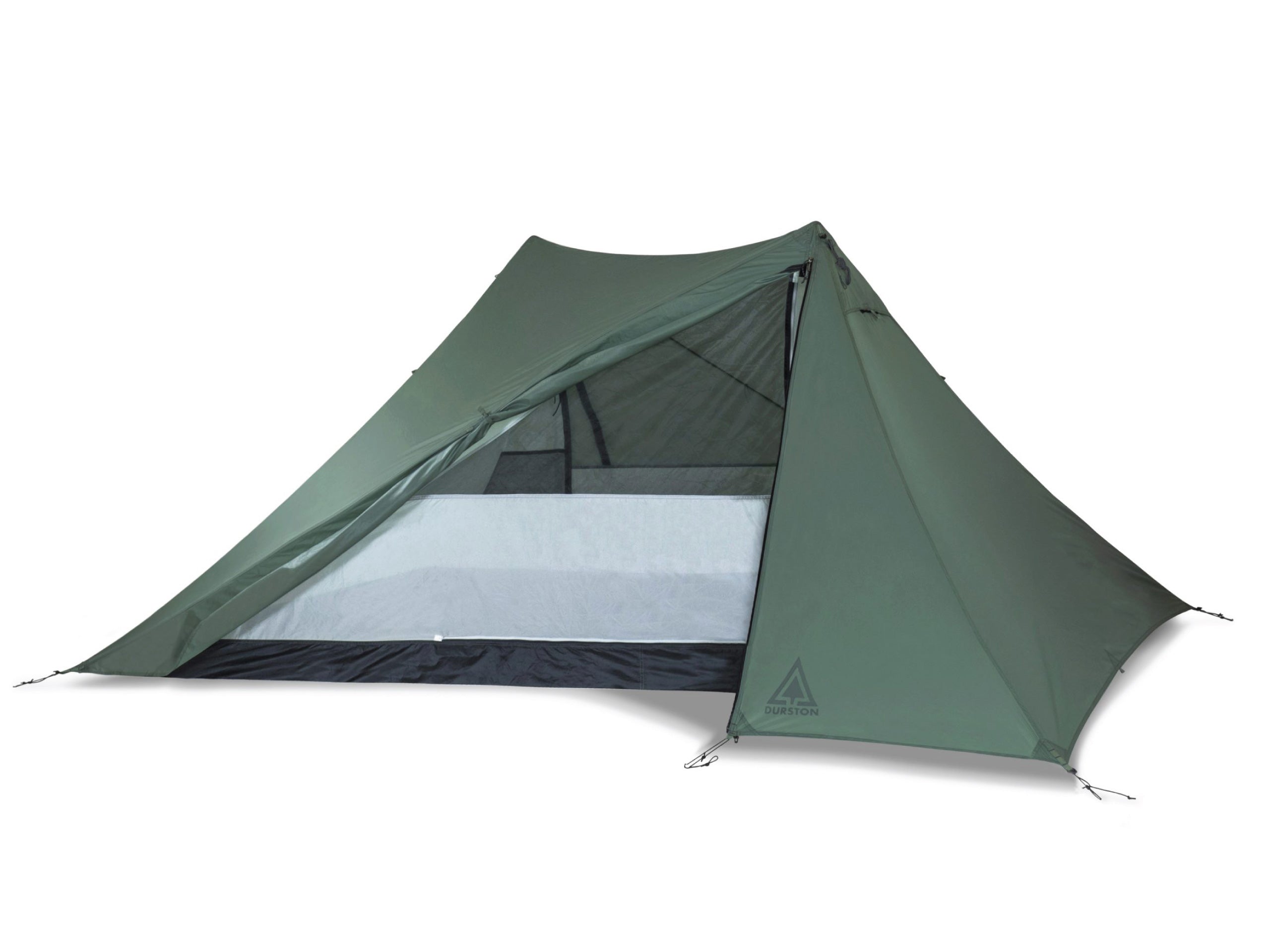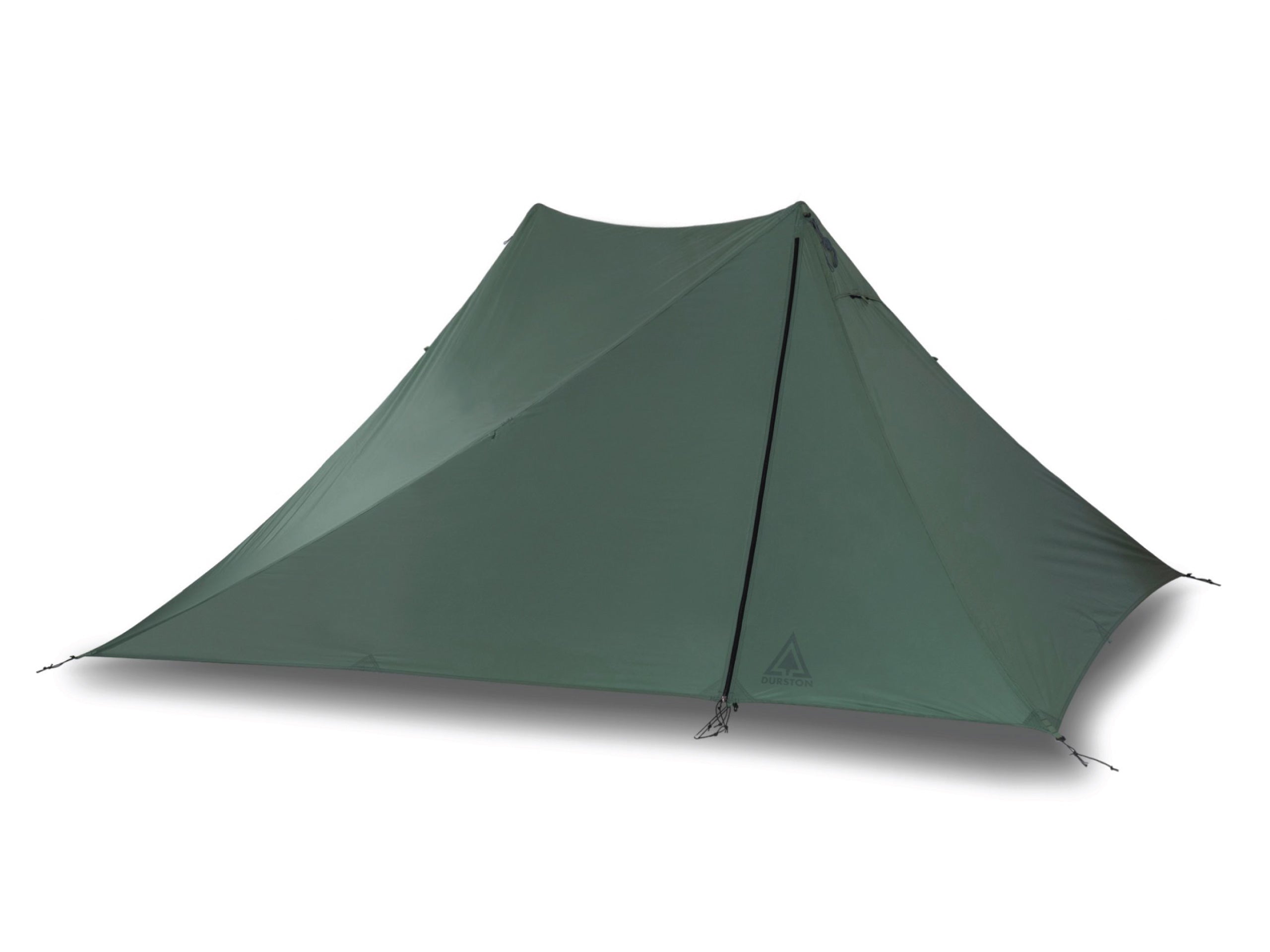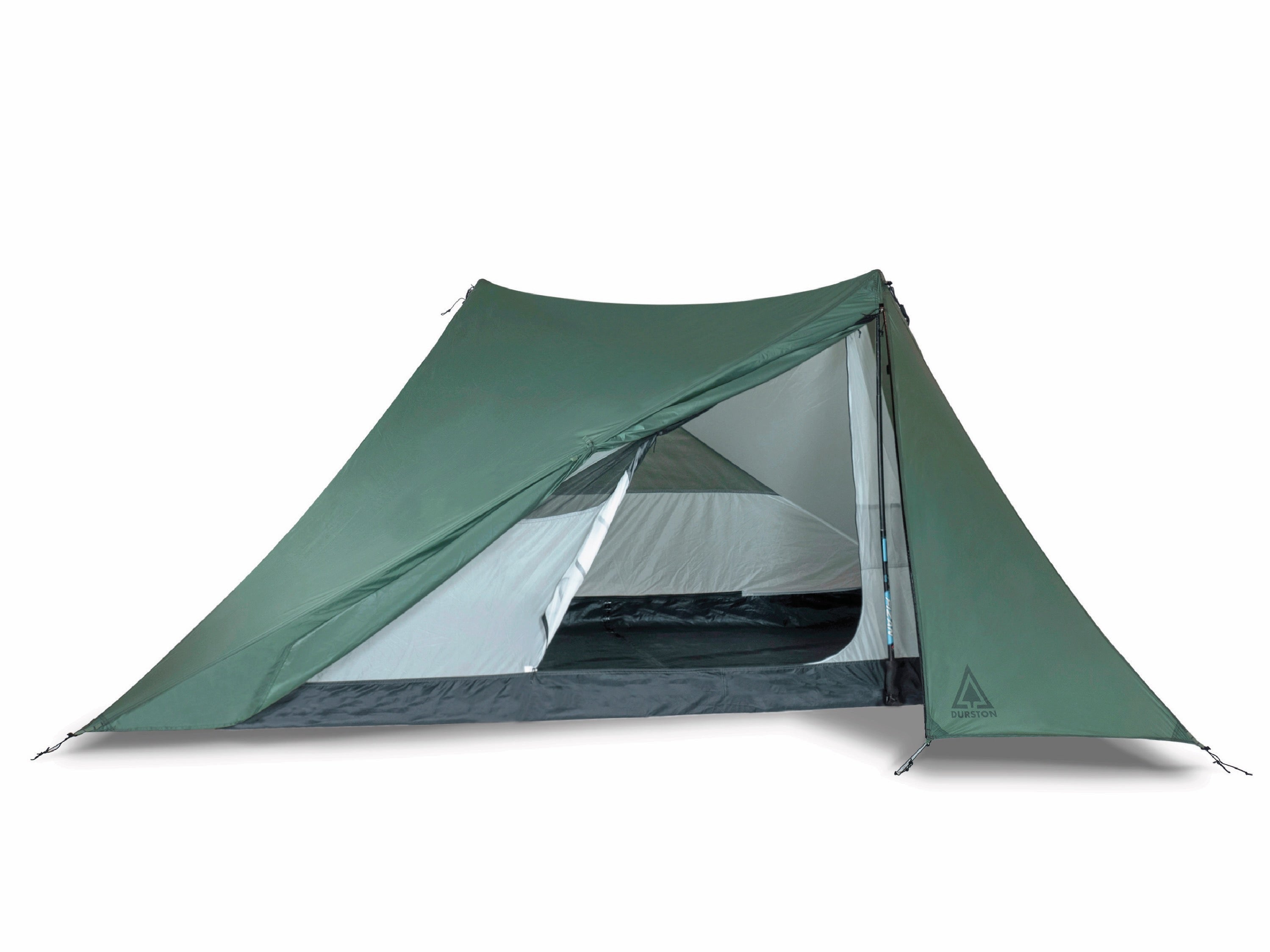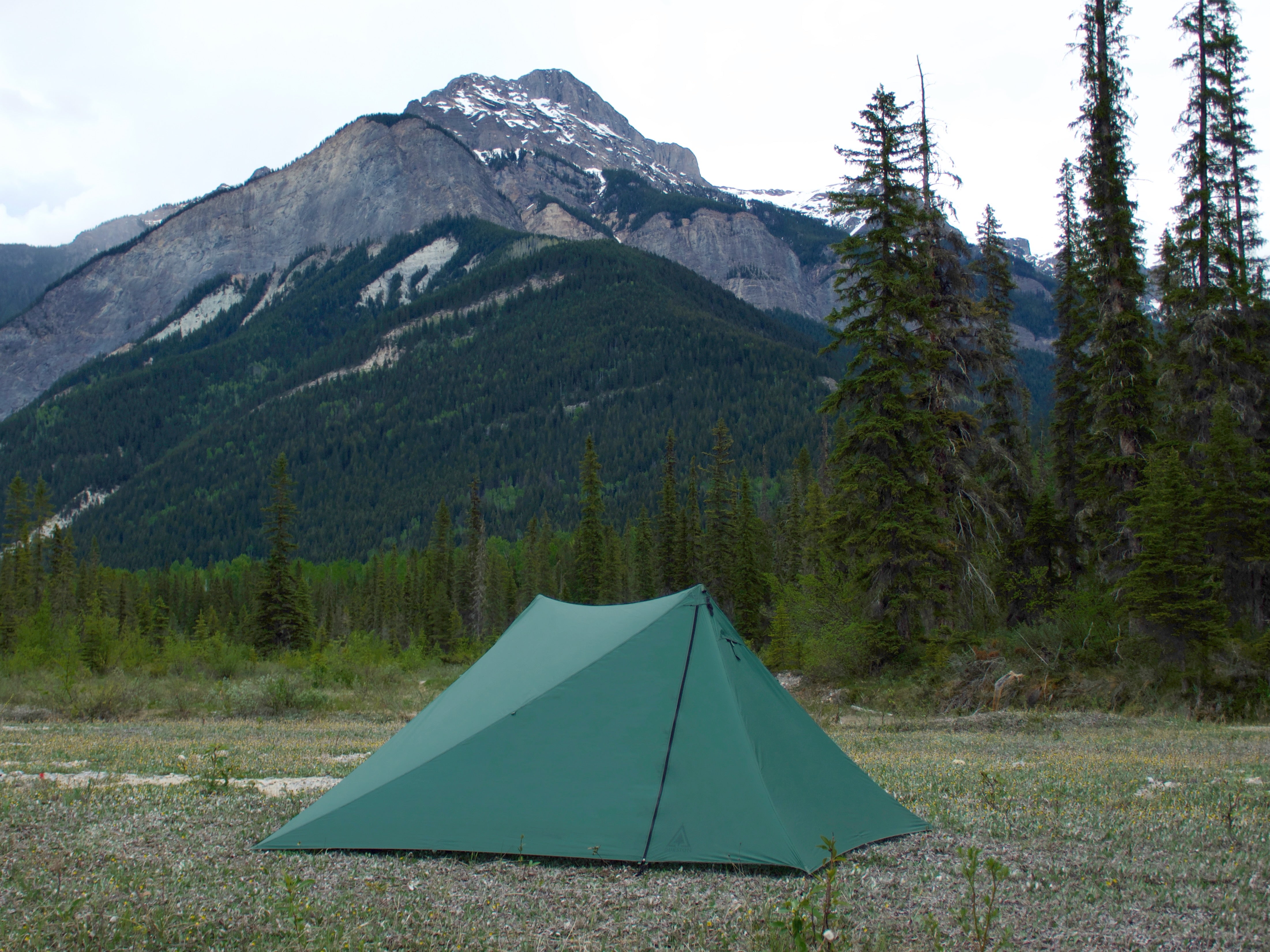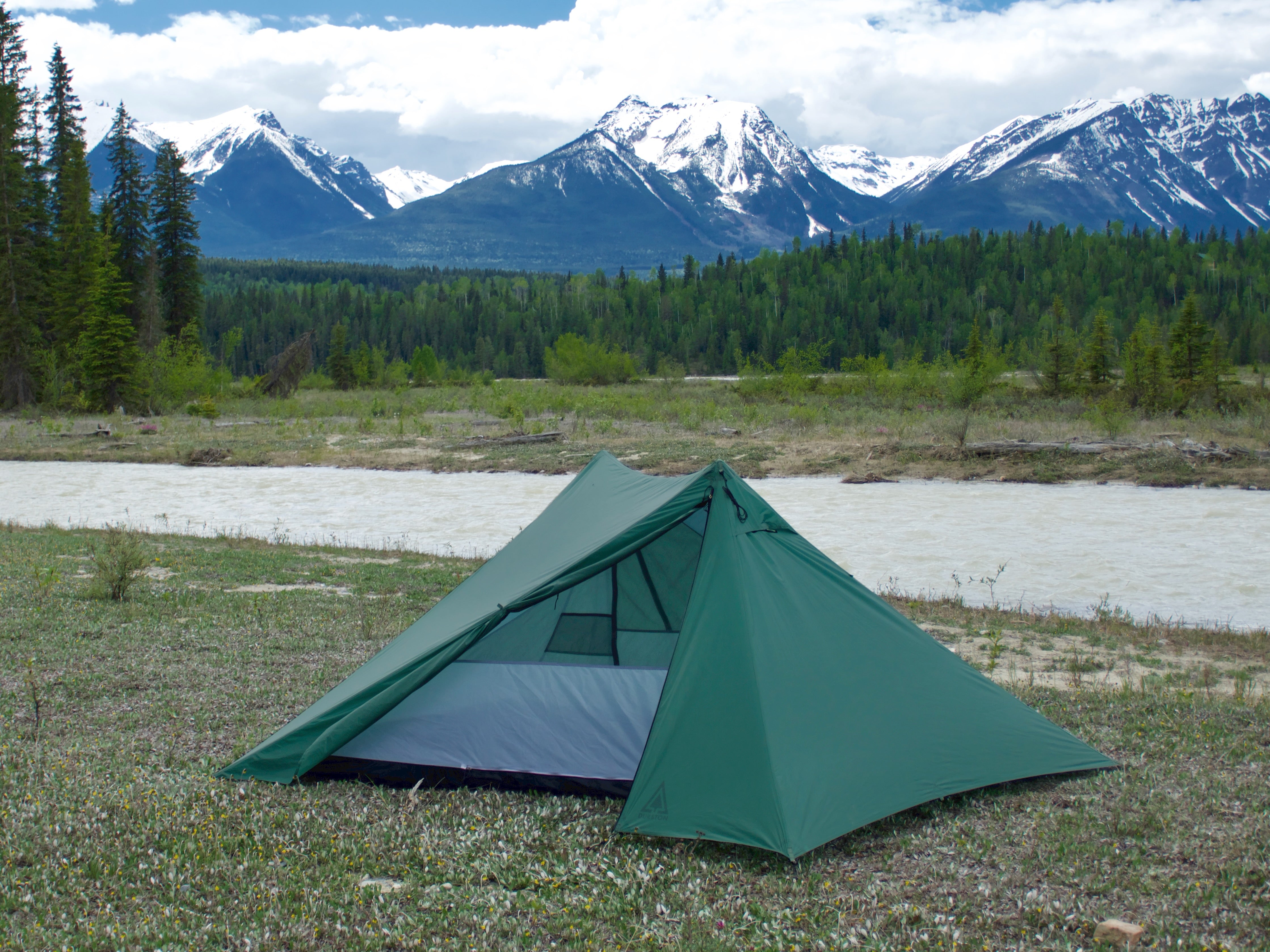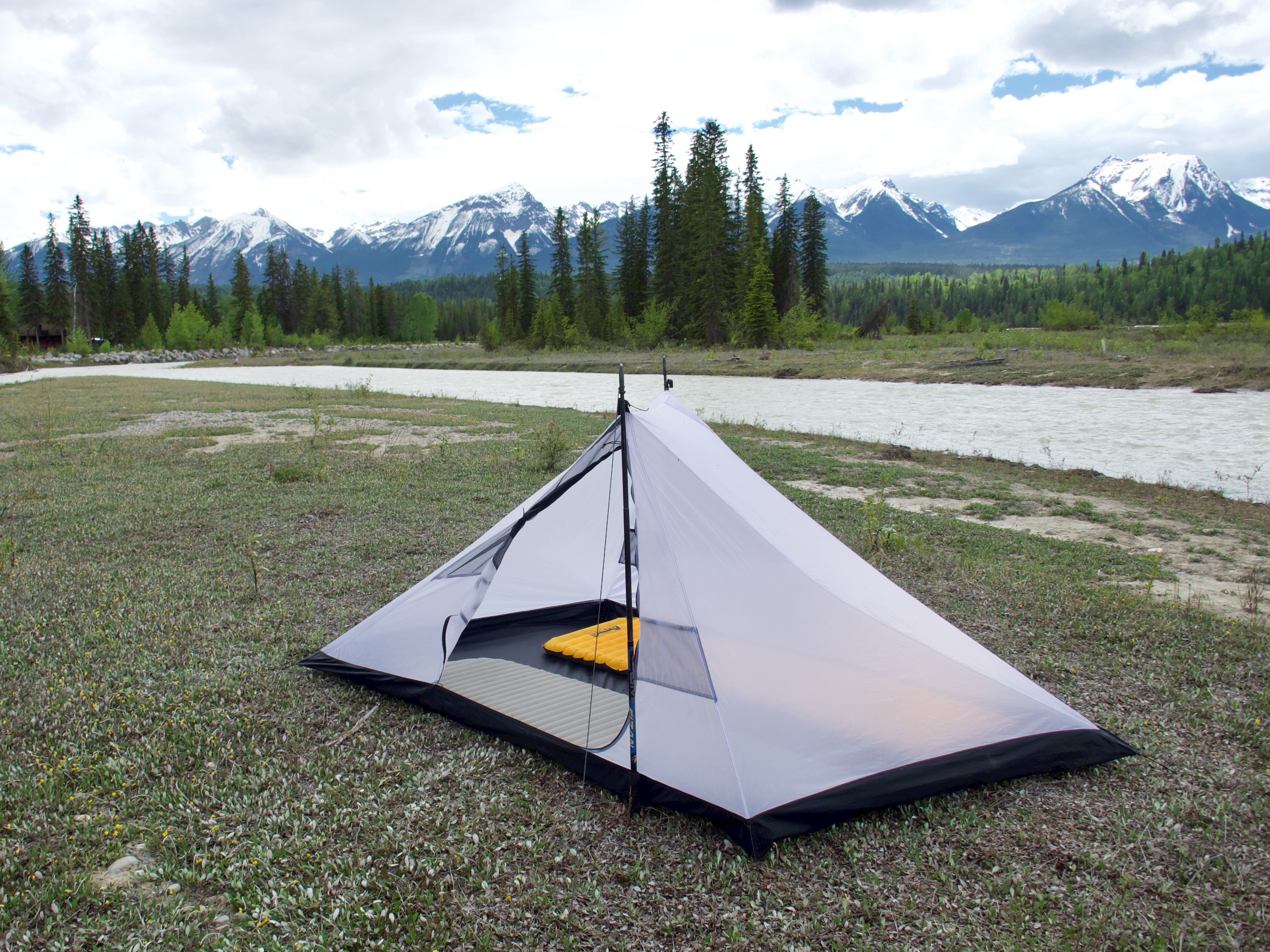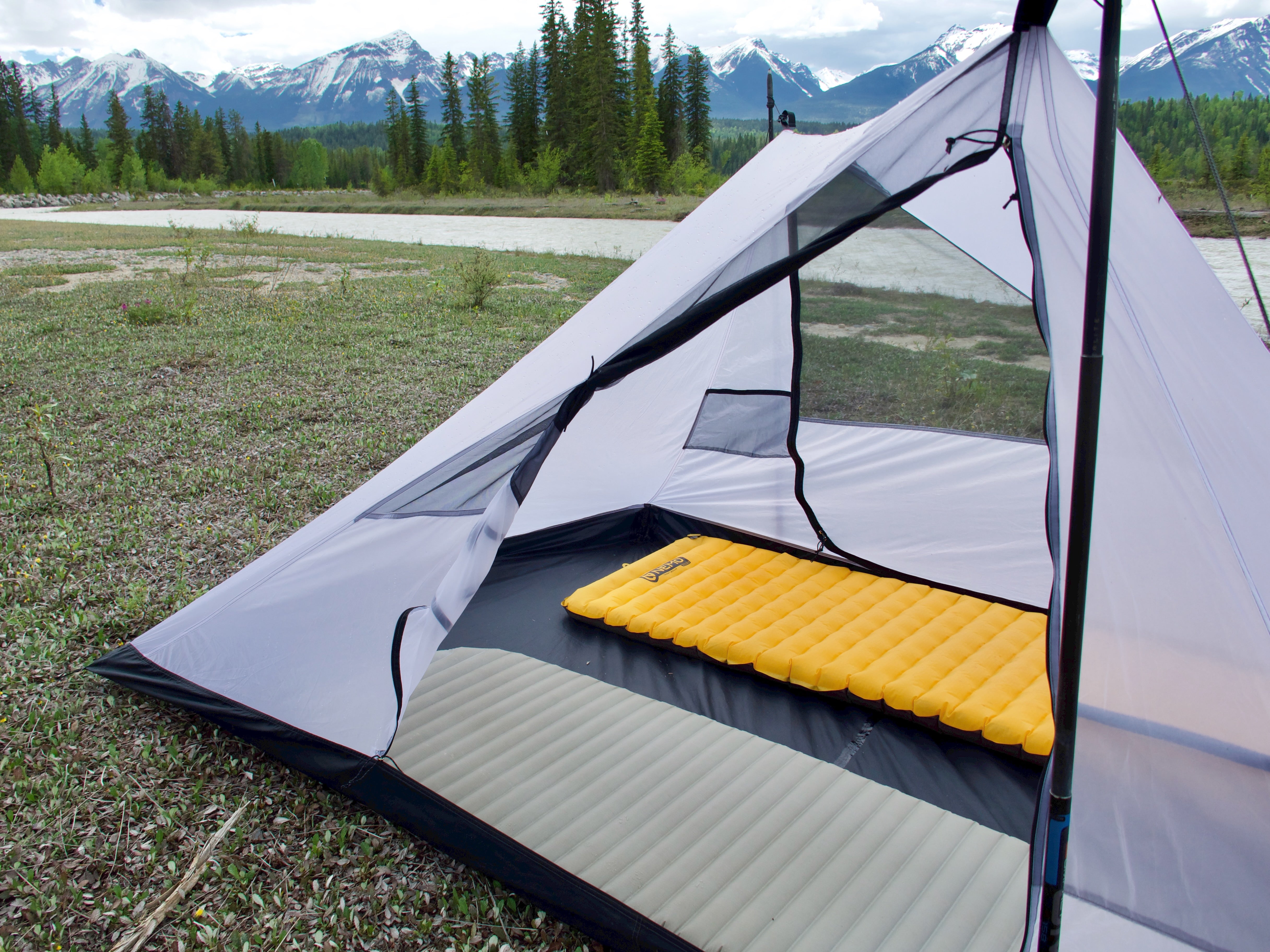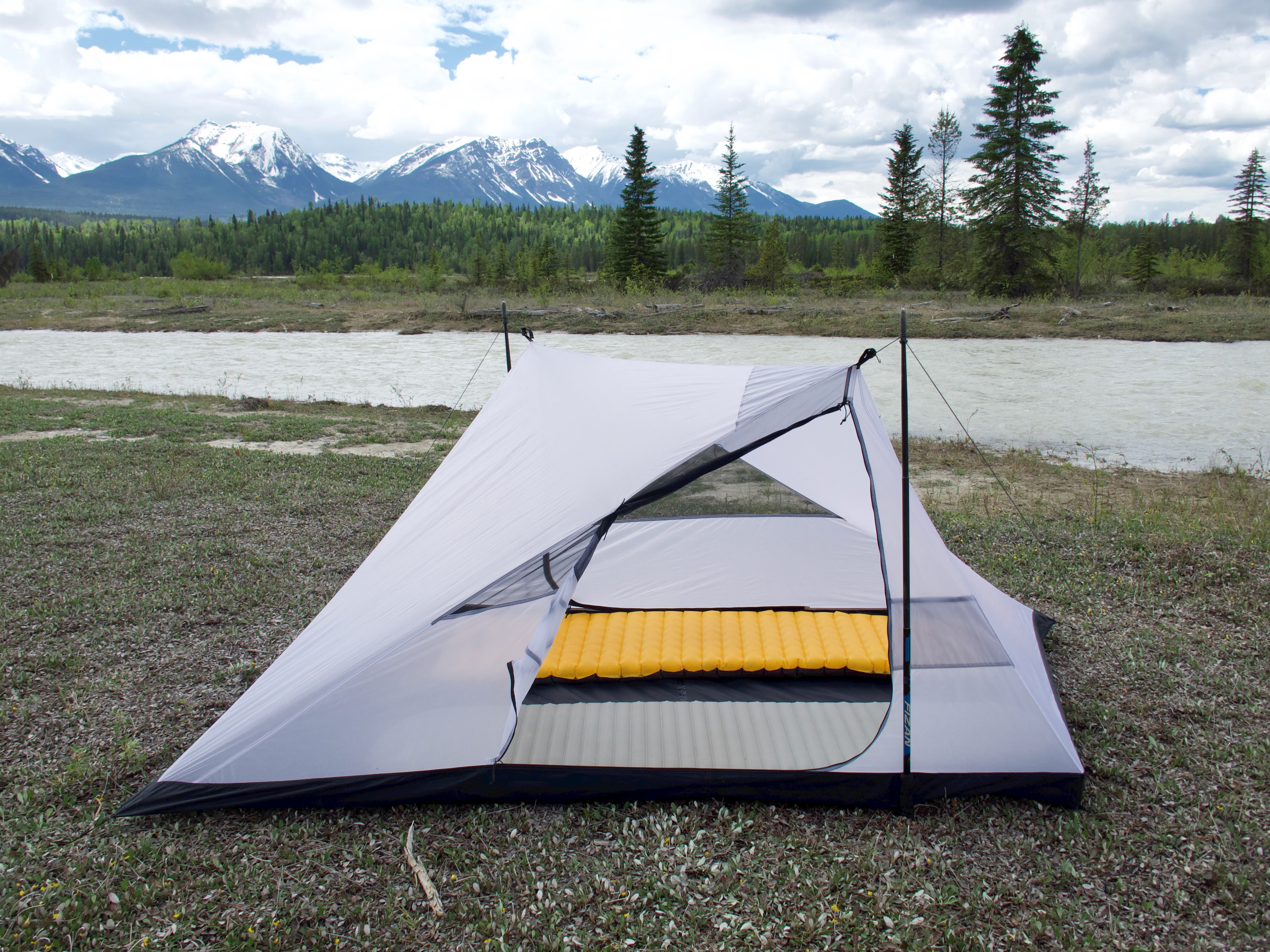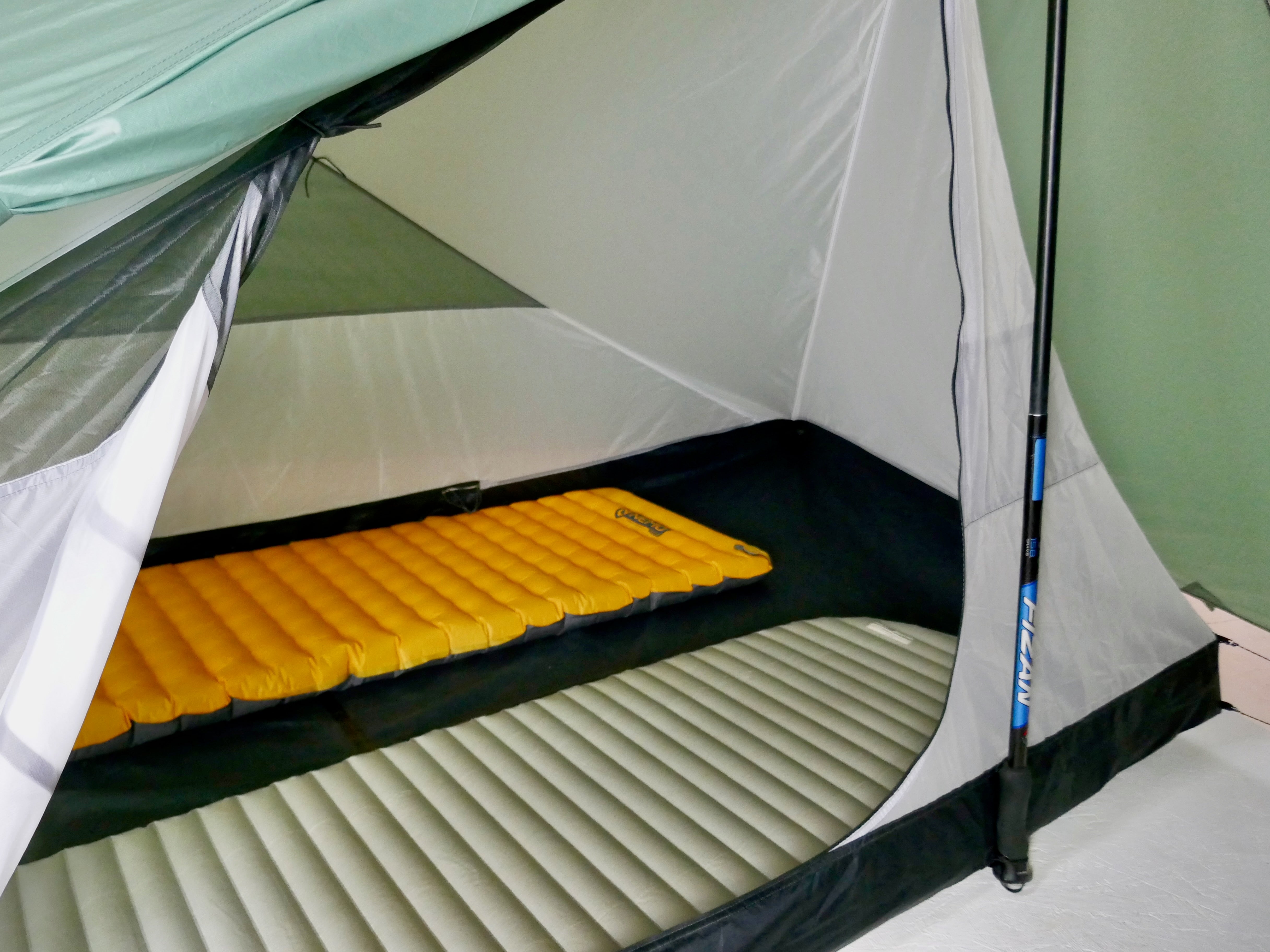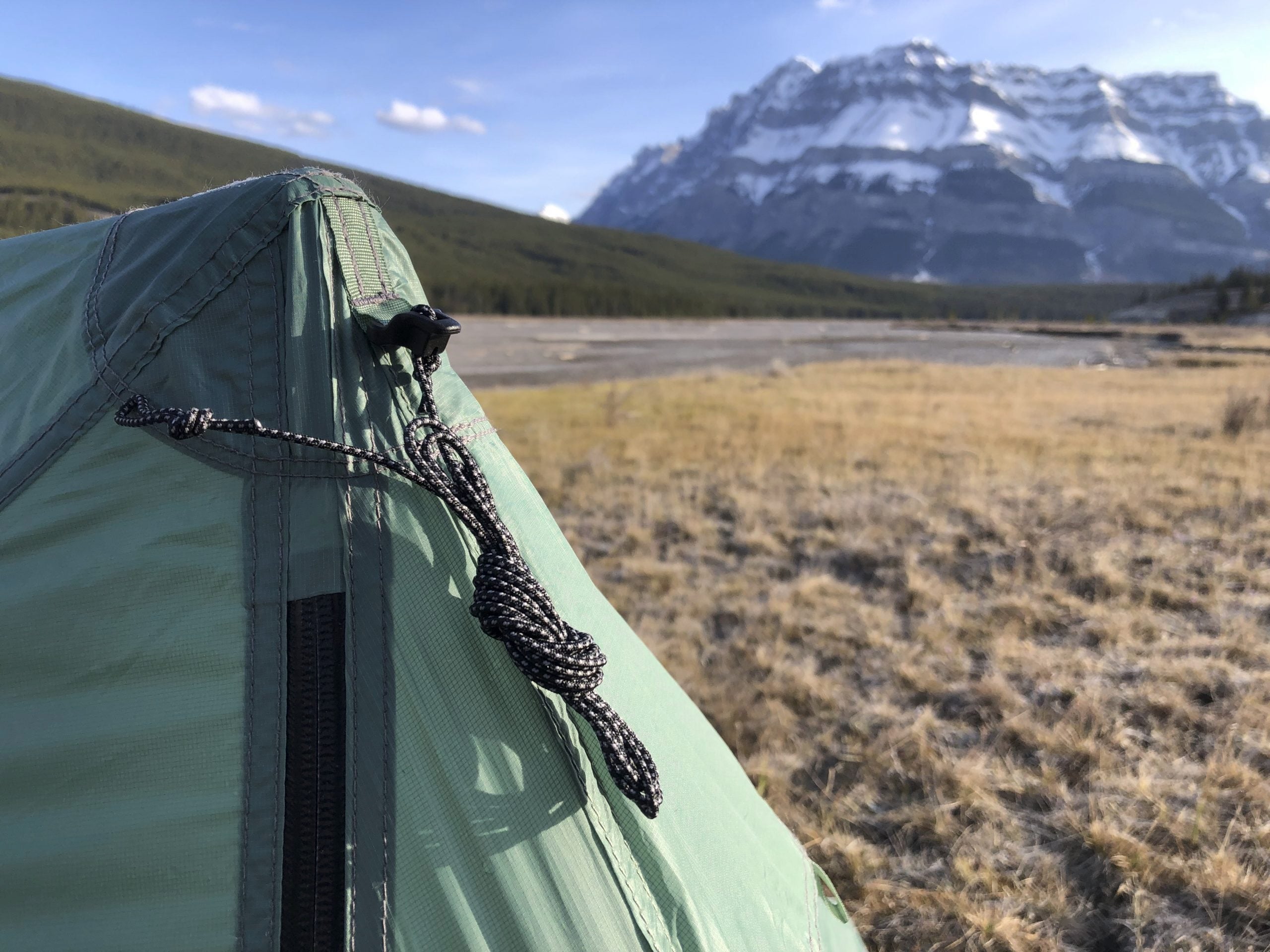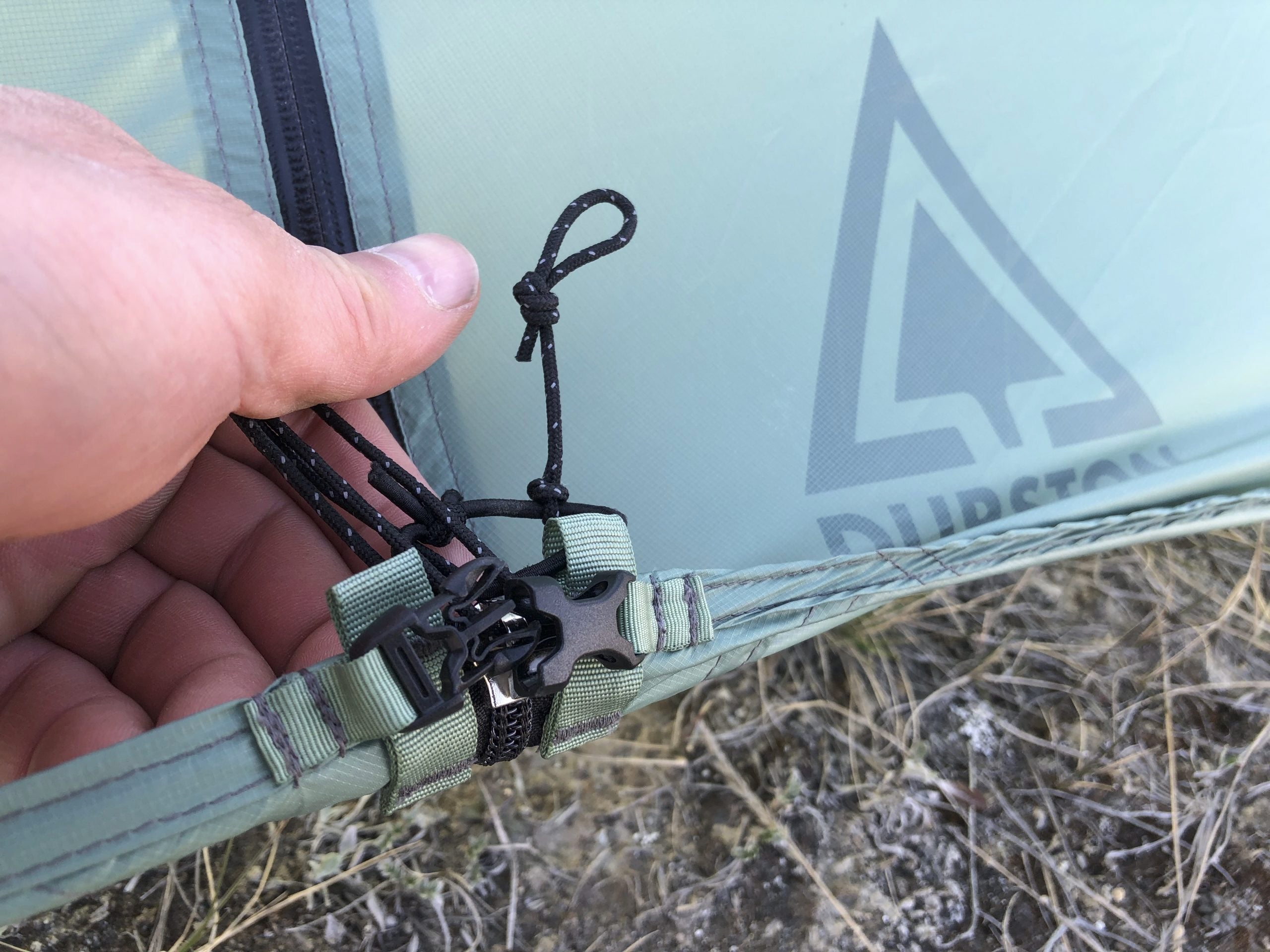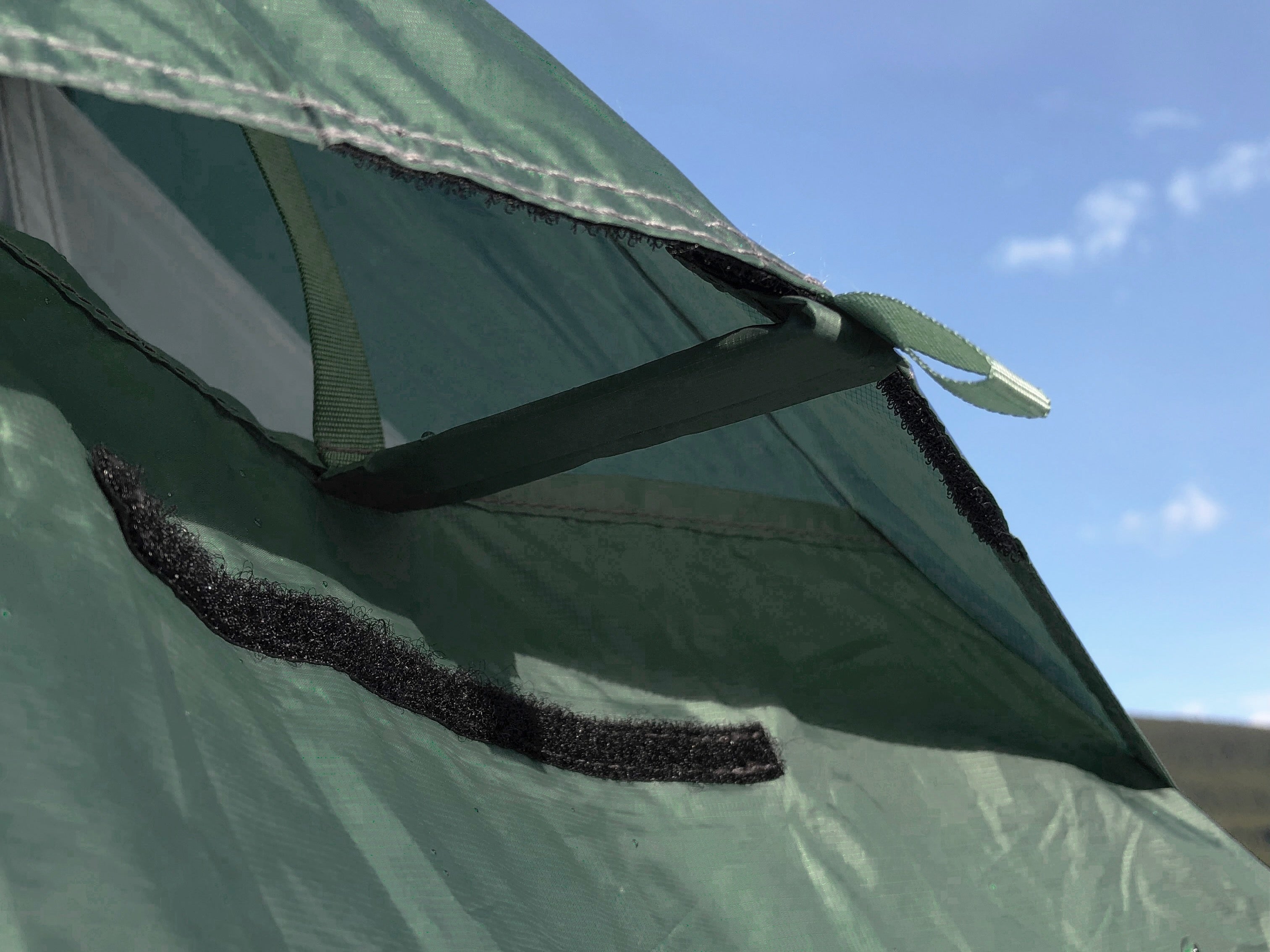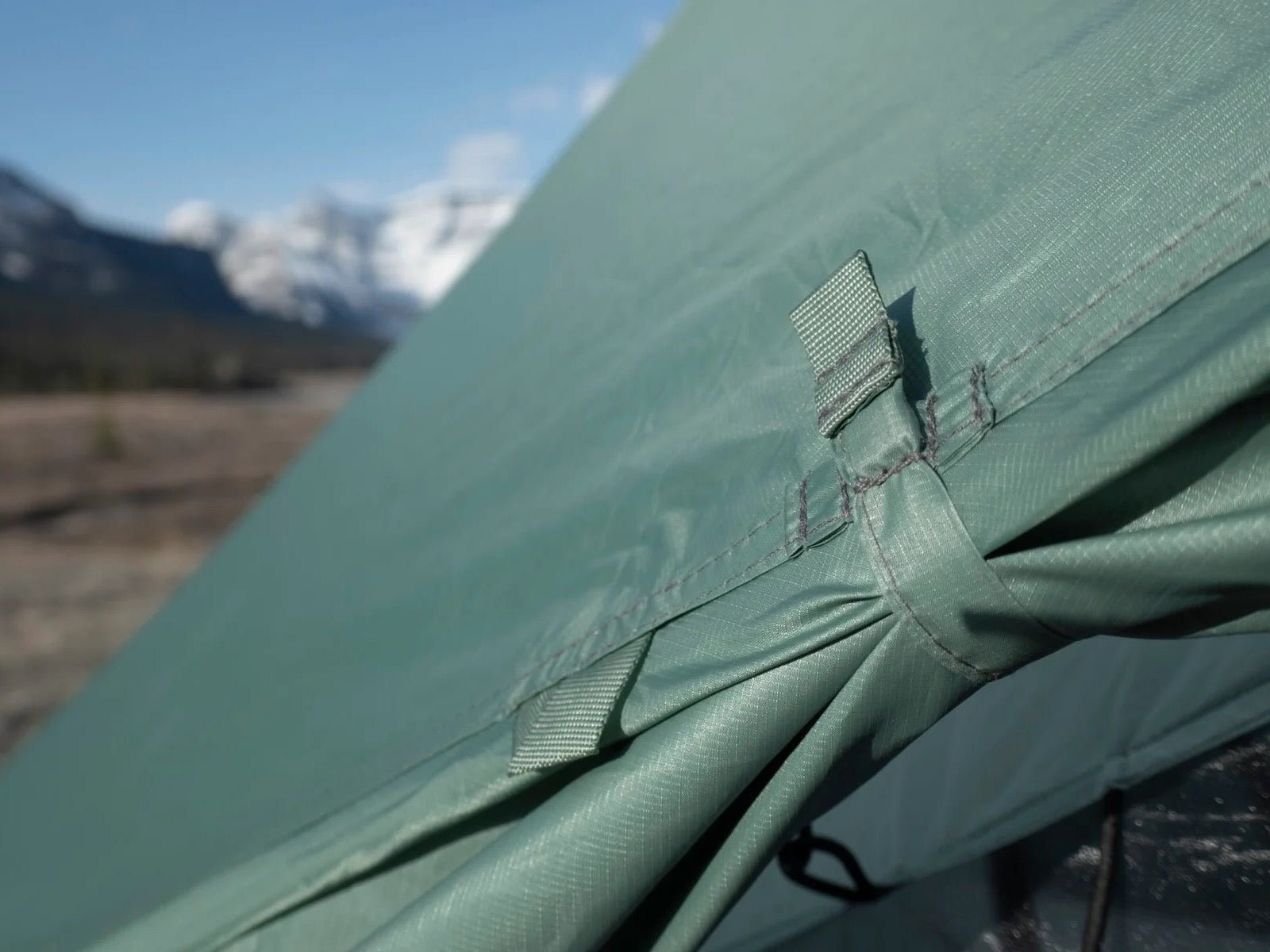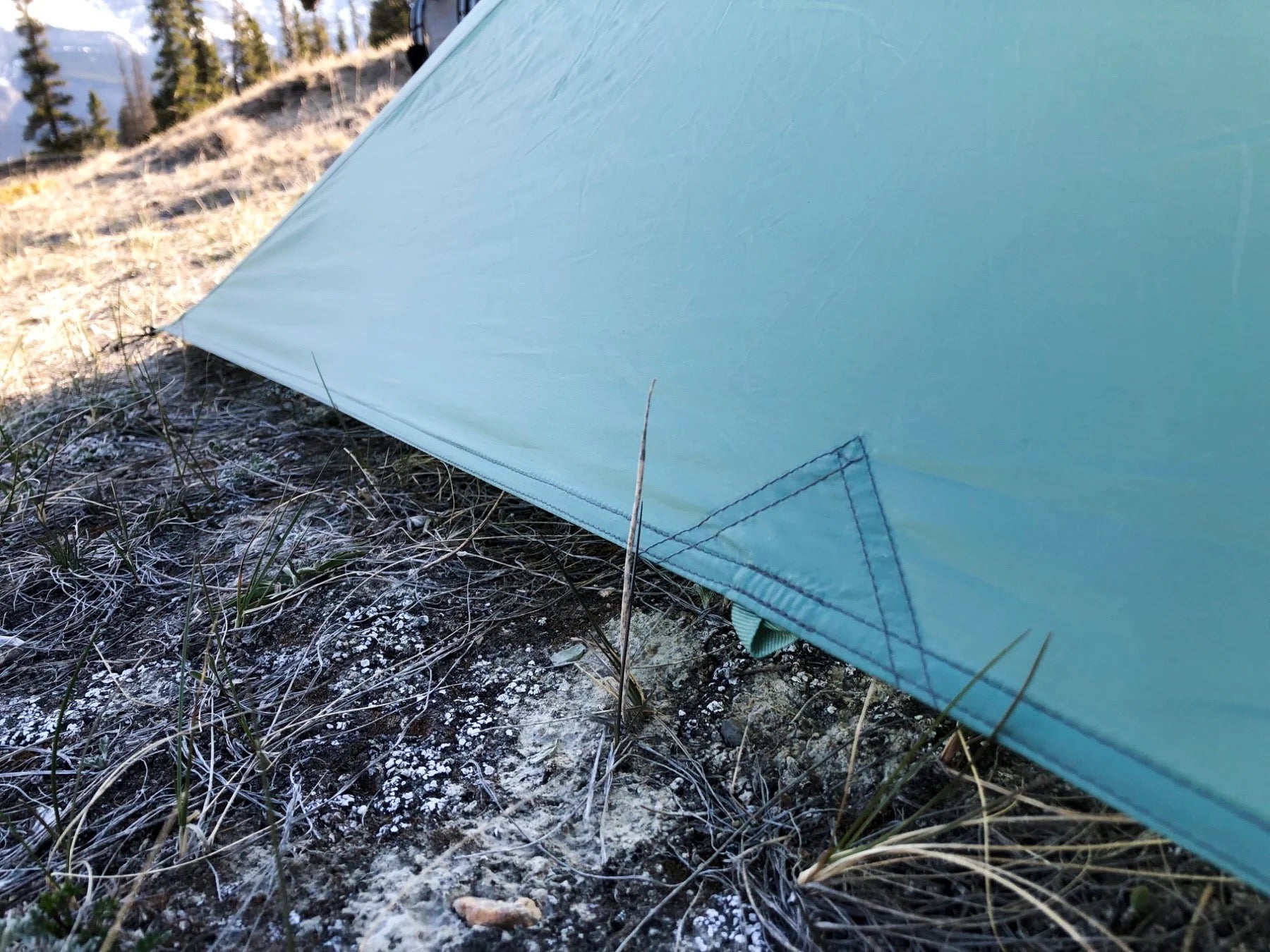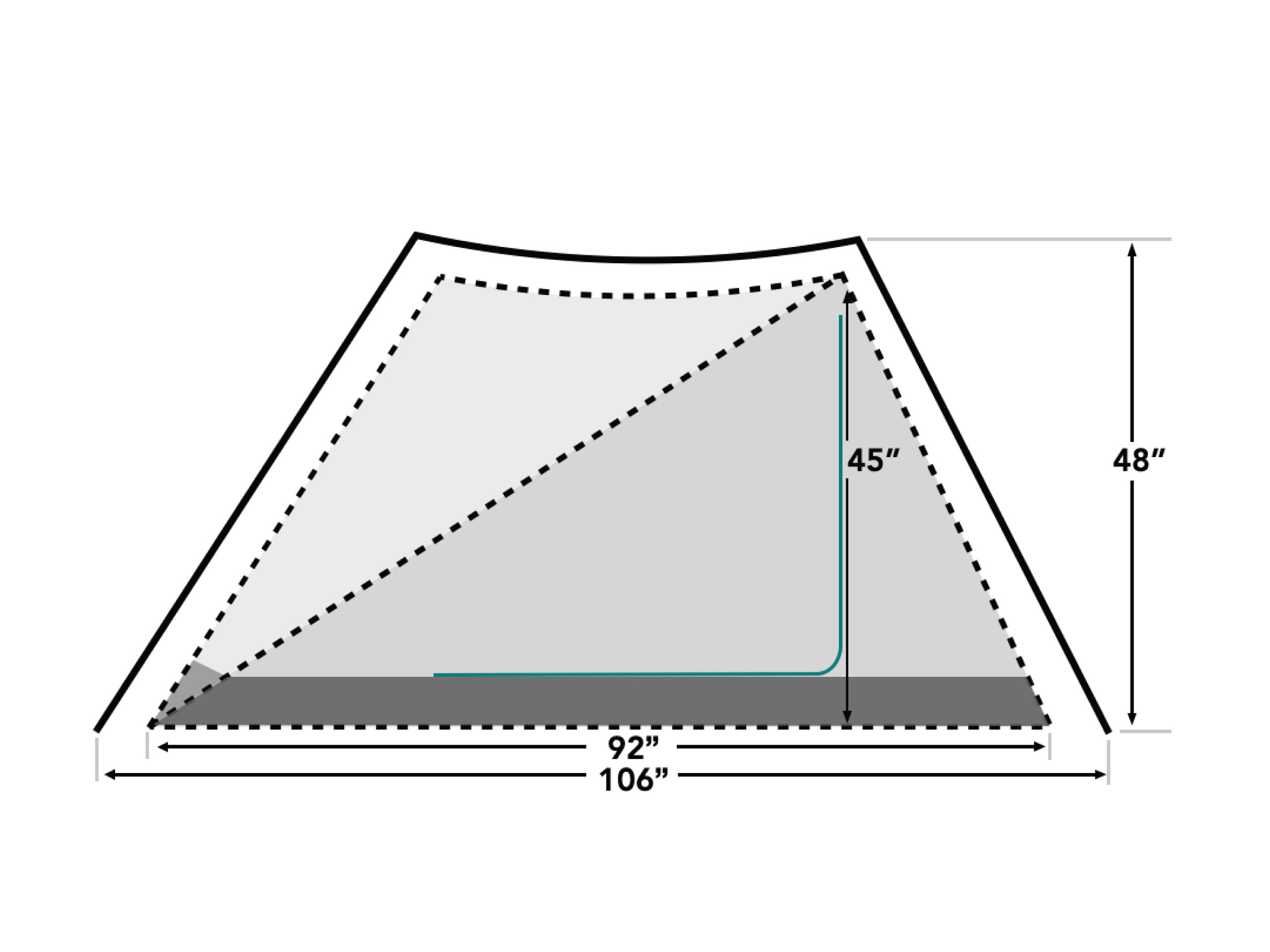 X-Mid 2 Solid
---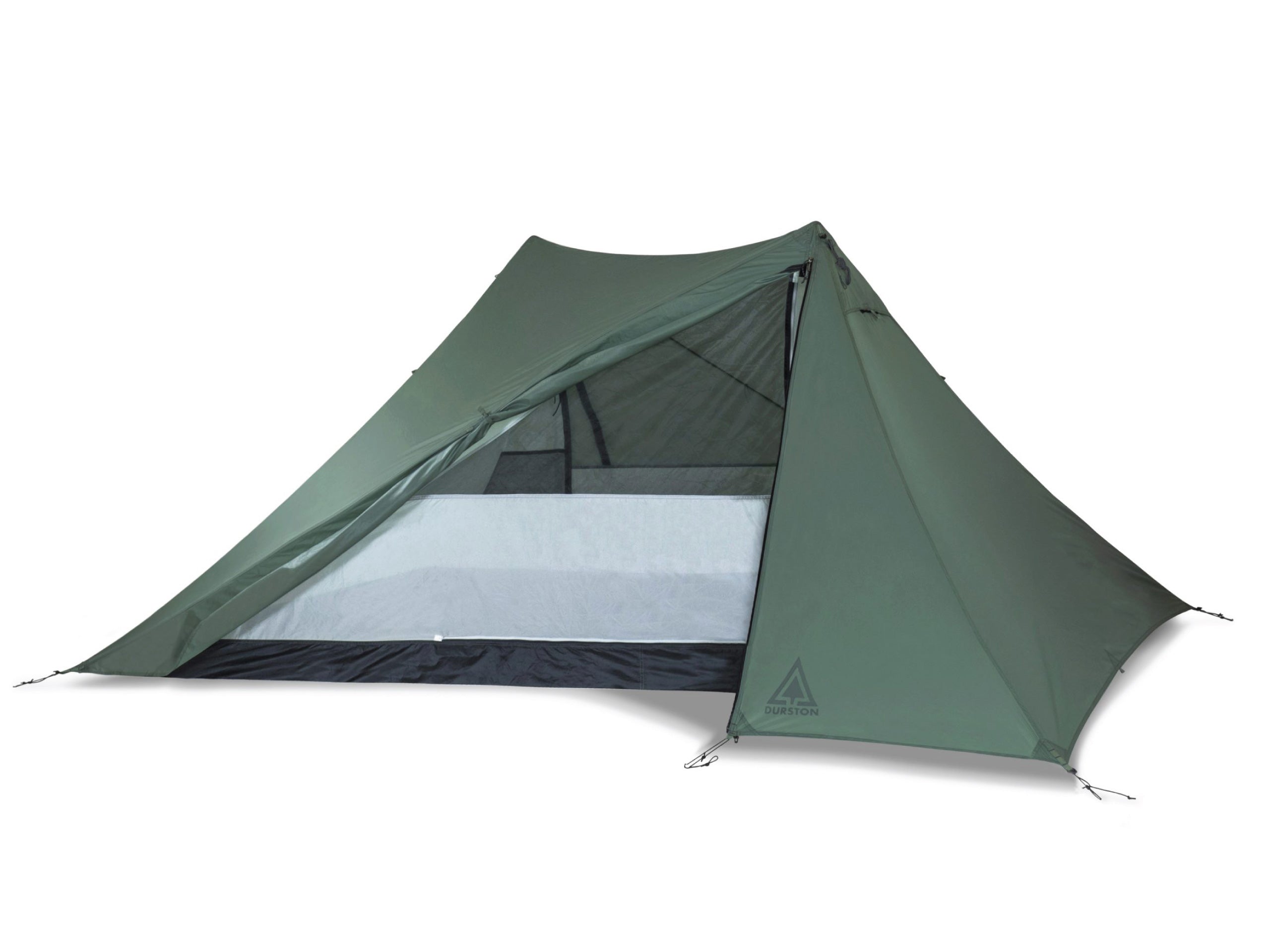 Pinnacle of Lightweight Tent Design
The X-Mid 2 Solid is a variant of the award winning X-Mid 2 that is tilted more towards use in the shoulder season, cooler conditions, and wind-swept areas like Northern Europe, while remaining an excellent all around backpacking tent. Like its sibling, it has been developed from the first principles of geometry to be the most weight efficient design for a trekking pole shelter. No comparable tent under the 2.5 lbs (1.1 kg) mark offers such a well rounded mix of stormworthiness, spaciousness, and simplicity, which is why the X-Mid 2 has become one of the most popular and highly awarded tents in recent years including top awards from BackpackingLight and Section Hiker.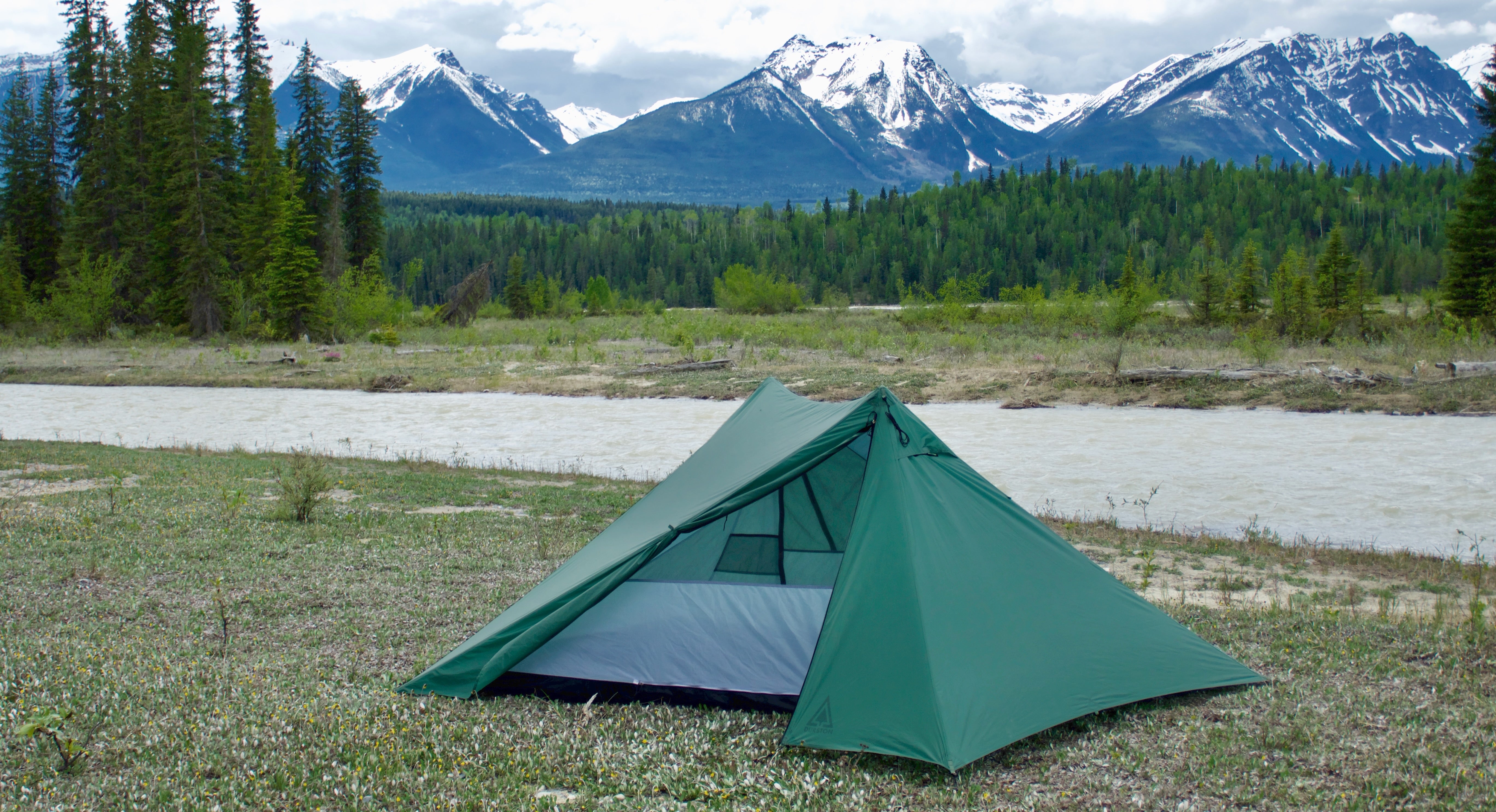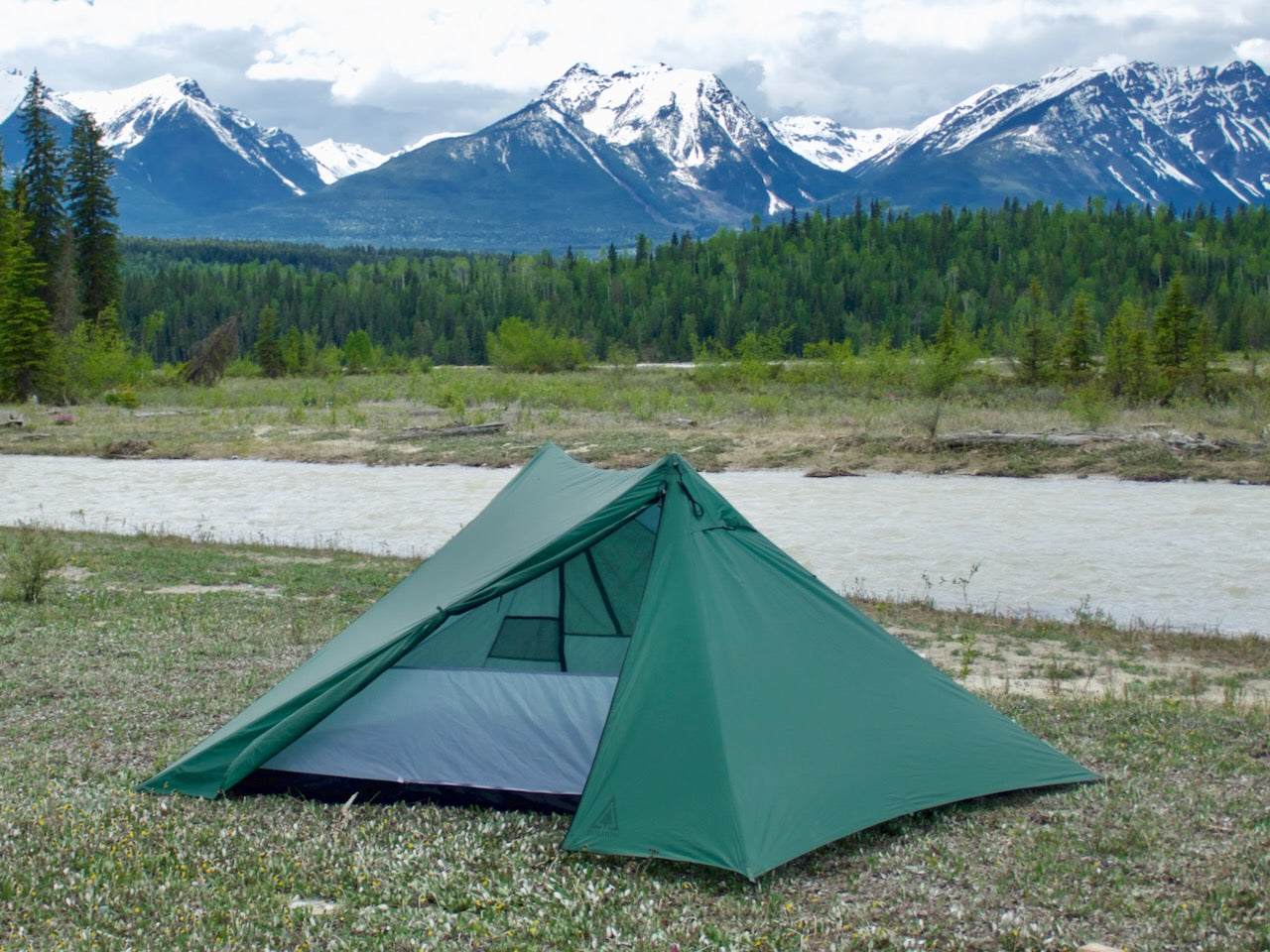 Most ultralight tents are designed more as fair weather shelters where they achieve their low weights by compromising in durability and stormworthiness. With the X-Mid 2 Solid, performance in tough conditions is a top priority, therefore the X-Mid saves weight through efficient design. This allows us to make a tent that is both ultralight and ready for tough conditions.
The X-Mid 2 Solid has a comprehensive set of protections including a full doublewall design, full coverage fly (extends low to the ground to blocks drafts and splatter), fly first pitch (keeps the inner dry during setup in the rain), polyester fabric (doesn't sag and loosen like nylon), large adjustable vents, robust waterproof coatings, durable 20D fabrics, factory waterproofed seams, and protected doorways that keep rain out even when open. No other tent offers this full list.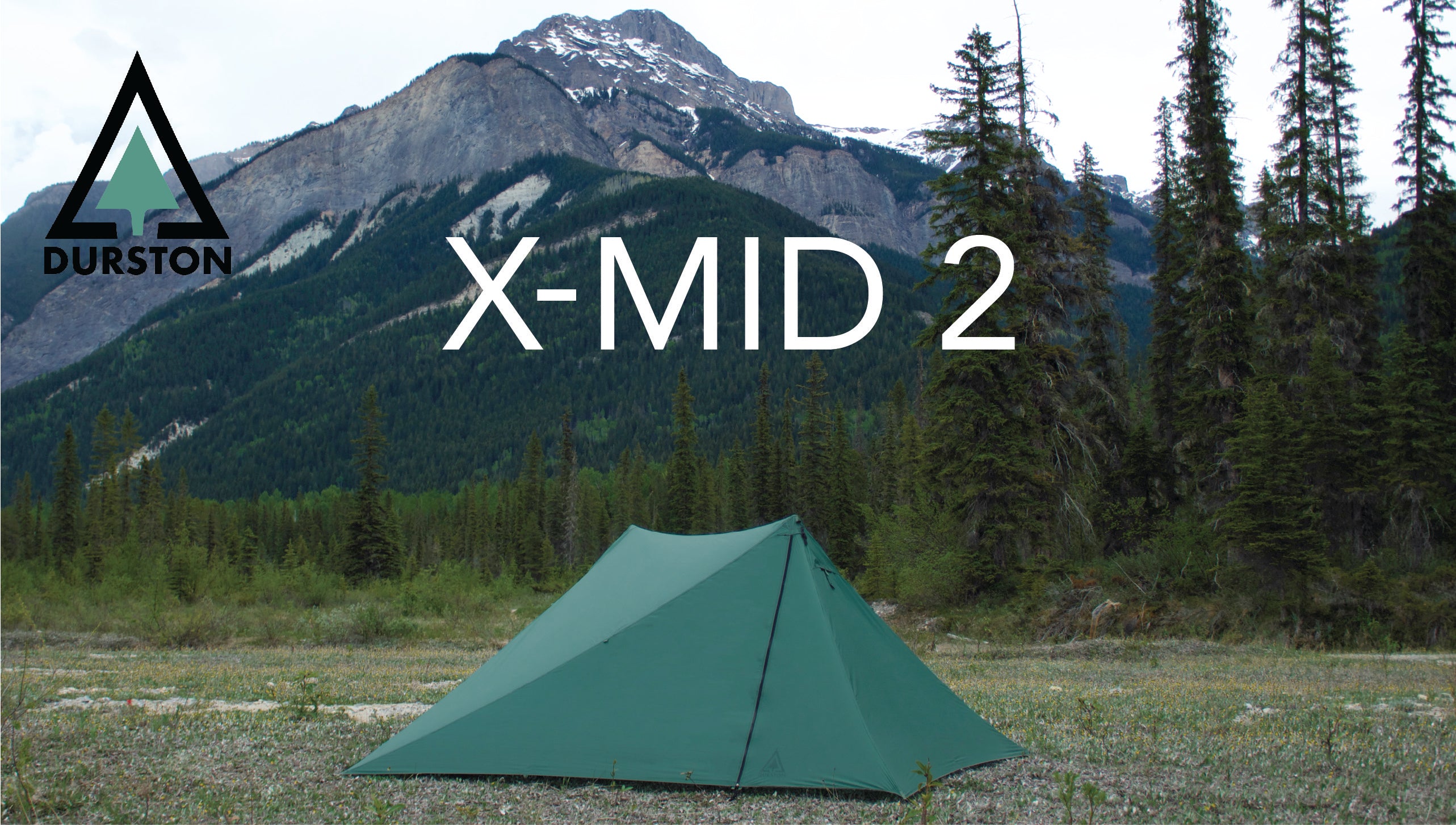 USER FRIENDLY
When the weather turns against you, it is critical to have a tent that performs simply and intuitively. To achieve this, the X-Mid 2 Solid is designed from obsessive attention to detail and from Dan Durston's extensive backcountry experience.

The user friendliness starts with a simple pitch with only 4 required stakes. There are no mandatory guylines, odd angles, or guesswork, which is a refreshing contrast to most trekking pole tents that require numerous stakes, guylines, and struts as part of a complex pitching process.

The eye for usability continues when the tent is set up including large doorways that are not blocked by trekking poles, roomy vestibules that are located beside the doors instead of blocking them, magnetic door toggles, a collection of 4 thoughtfully placed pockets, and one handed operating zippers.
Even the packed size of the tent has been obsessed over and optimized into a short shape that can store horizontally in any pack.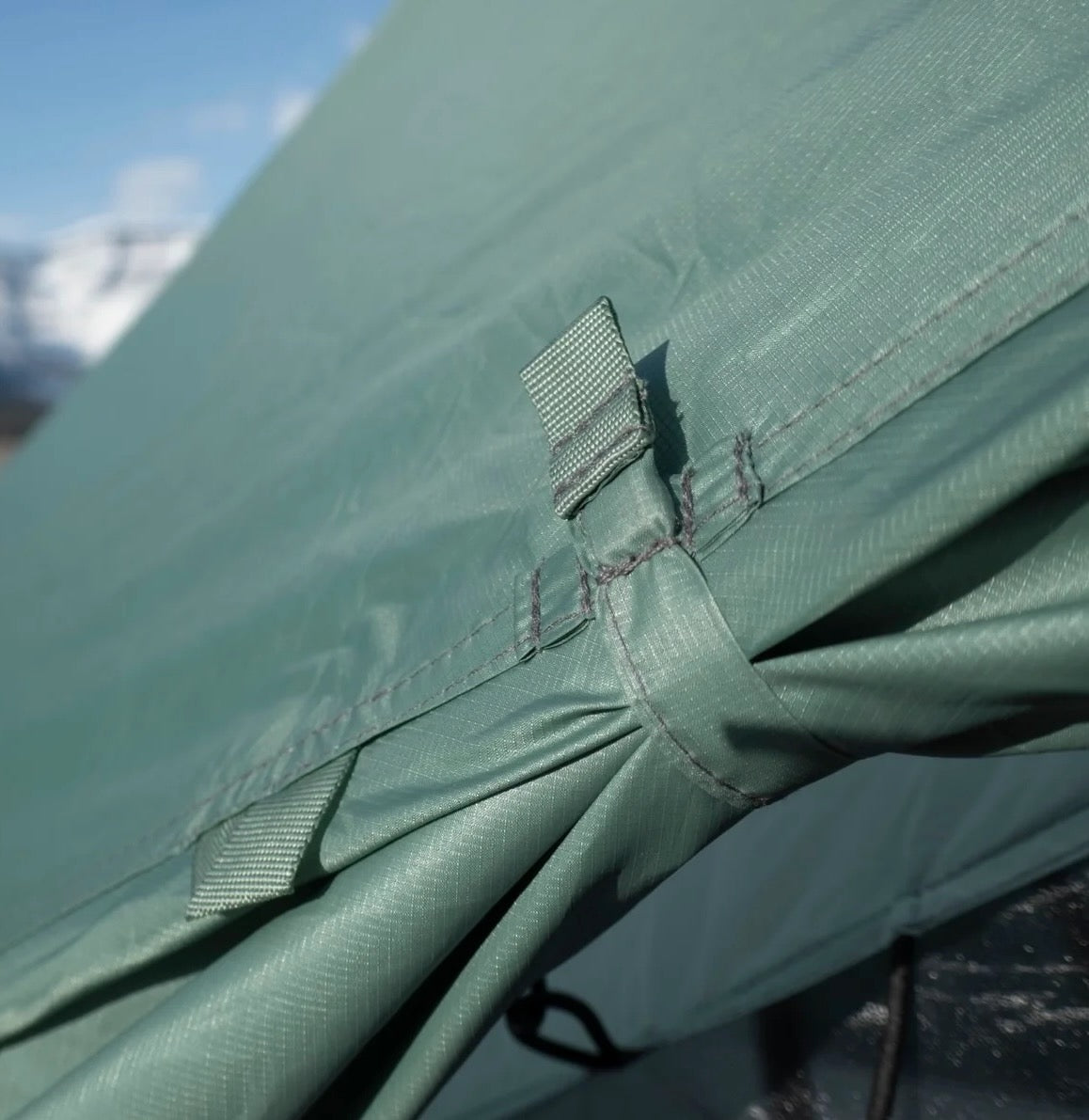 Highly Recommended
"Exceptionally high quality. Field performance was outstanding. Overall, it has simply been a joy to use."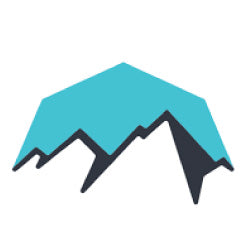 Surpasses the Hype
"The Durston X-Mid 2 is one of the most hyped products in the ultralight backpacking world, and it lives up to, and maybe even surpasses, that hype."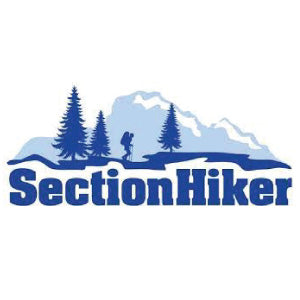 10 Best Backpacking Tents
"It's shape makes it extremely weather and storm-worthy. The all-mesh interior tent has offset peaks to maximize headroom"
Top Pick
"A winning combination of low weight, a ton of livable area and great condensation control."
SPACIOUS
The patented X-Mid geometry is the most space efficient architecture possible for a dual trekking pole tent. It accomplishes this with an innovative design that sets the two poles further apart for greater volume and headroom, while keeping them set back from the edges to avoid a boxy shape that would be less stormworthy and require more fabric.
The result is a generously sized 2P tent that provides ample space for two adults. That includes a 52" wide floor that fits the widest pads, and a long 92" length that accommodates hikers up to 6'4". The diagonal ridgeline also allows the two occupants to move further apart for greater personal space.

The dual vestibules are also generously sized and accommodate large packs and everything else - all without blocking the doorways.
QUALITY
The X-Mid 2 Solid is built at the most experienced tent factory in the world, who have been building nothing but premium tents for nearly 70 years.

In partnership with them, we go beyond high standards to specify premium components and robust construction methods including full double stitching, double folded edges, waterproof seam construction, and generous bartacking. We know of no other tent that uses double stitching as extensively as we do.
This focus on quality gives the X-Mid 2 Solid a higher cost of production than competing tents, yet the X-Mid 2 Solid is priced affordably because we sell it directly to you with only a slim markup.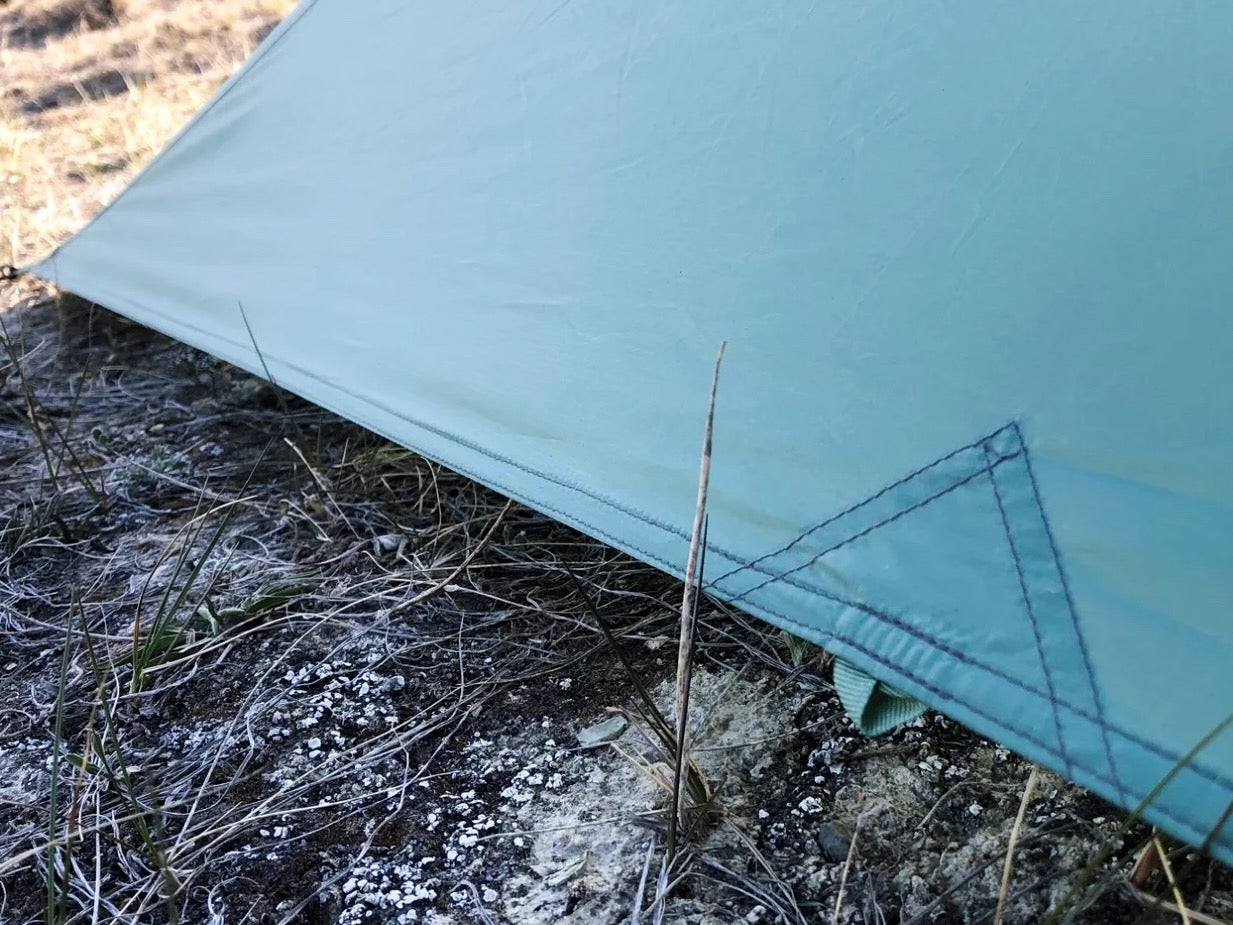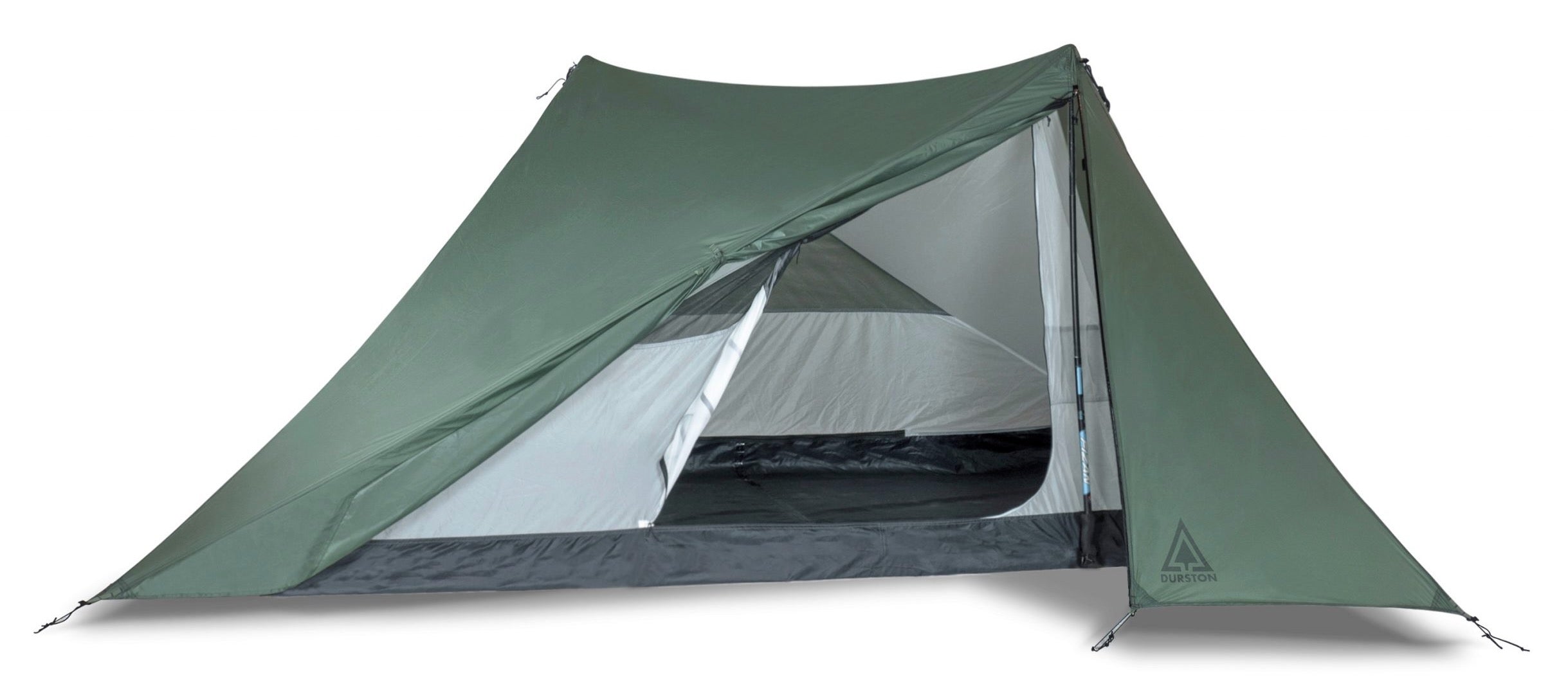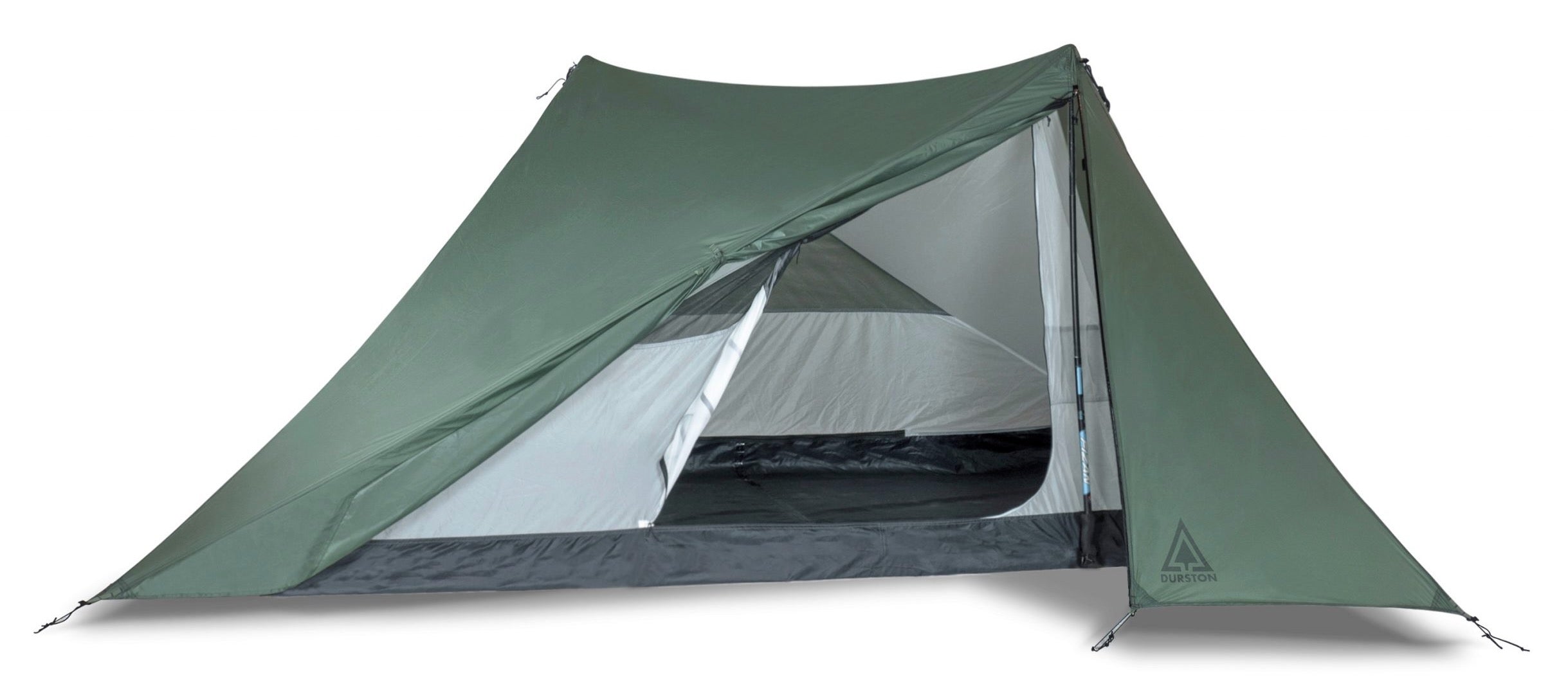 Magnetic Toggles
Magnetic door toggles with pull tabs provide easy one handed-operation.
Large Doorways
Unlike most trekking pole tents, the doorways are large and not blocked by trekking poles. They also have a protected design to keep rain out even when open, and can be propped open with a stick or pole to create a 'porch'.
Full Coverage Fly
The fly extends low to the ground to block drafts and rain splatter, yet can be raised higher for more ventilation. Other tents cut away the bottom of the fly to save weight but it leaves you more exposed.
Stormworthy Shape
The X-Mid provides the ideal shape with consistent and moderate panel slopes. All the panels are an ideal 50 - 55 degrees which balance wind and snow shedding to provide excellent all around performance. Most tents are less consistent with a mix of shallower panels (worse for snow shedding) and steeper panels (worse for wind performance).
Ample Headroom
The X-Mid's offset poles provides a longer diagonal ridgeline that extends the headroom over more of the tent. There is ample clearance to transition from laying down to sitting up without hitting the tent, and room to sit up anywhere in the tent.
PATENTED GEOMETRY
The X-Mid shape has been developed from the first principles of geometry to be as weight efficient, simple, and functional as possible.
That includes avoiding all the common pitfalls of trekking pole shelters such as a complicated pitch, mandatory guylines, poles blocking the doorways, and a lack of interior volume.

Read the story about how the X-Mid geometry was developed: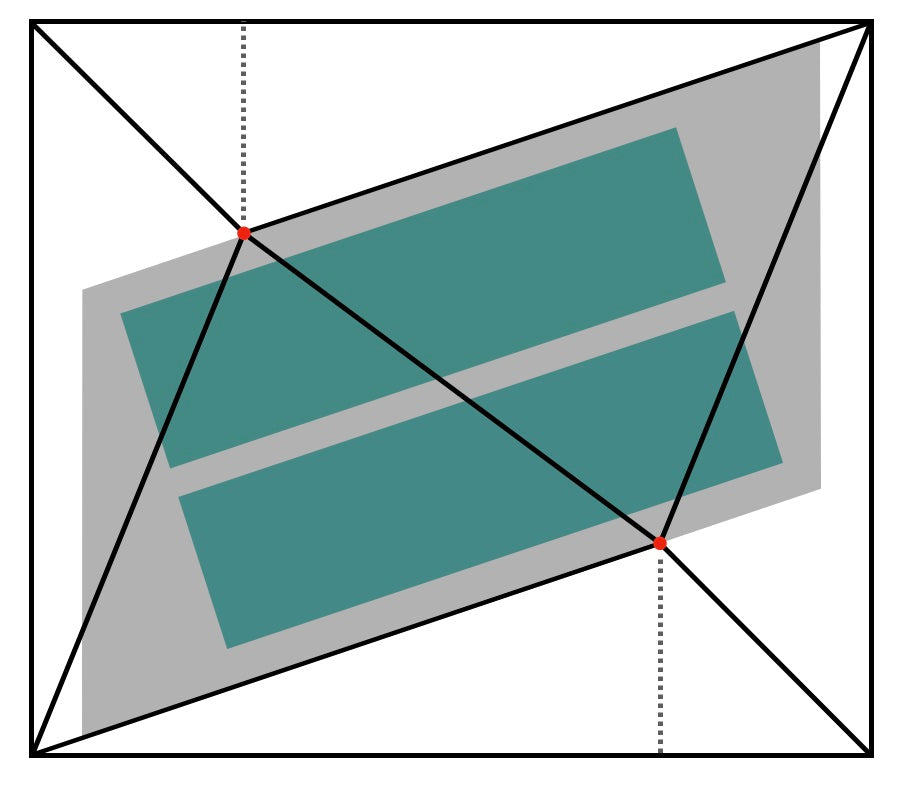 The X-Mid 2 Solid is a spacious and simple ultralight tent that shines when the weather turns challenging. It's a well rounded tent ready for everything from hillwalks in the UK's Lake District to remote traverses of Alaska's Brooks Range.
This product is rated 5.0 of 5.0 stars.
It has received 7 reviews.
This product is rated 5.0 of 5.0 stars.
It has received 7 reviews.