ABOUT
Durston equipment is designed by Dan Durston in the heart of the Canadian Rockies with a focus on creating highly functional ultralight gear that genuinely improves your backcountry experience.
Dan has been a hiker, gear geek, and adventurer for over 20 years. He has amassed hundreds of nights in the outdoors and written thousands of technical gear posts in ultralight online communities like BackpackingLight.com and r/Ultralight. Never content with the status quo, Dan was building his own gear for over a decade before he started this company, including building one of the first Dyneema tents back in 2009 before most other companies working with DCF even existed. Dan has also worked in gear development for several other ultralight companies and reviewed gear for BackpackingLight.com.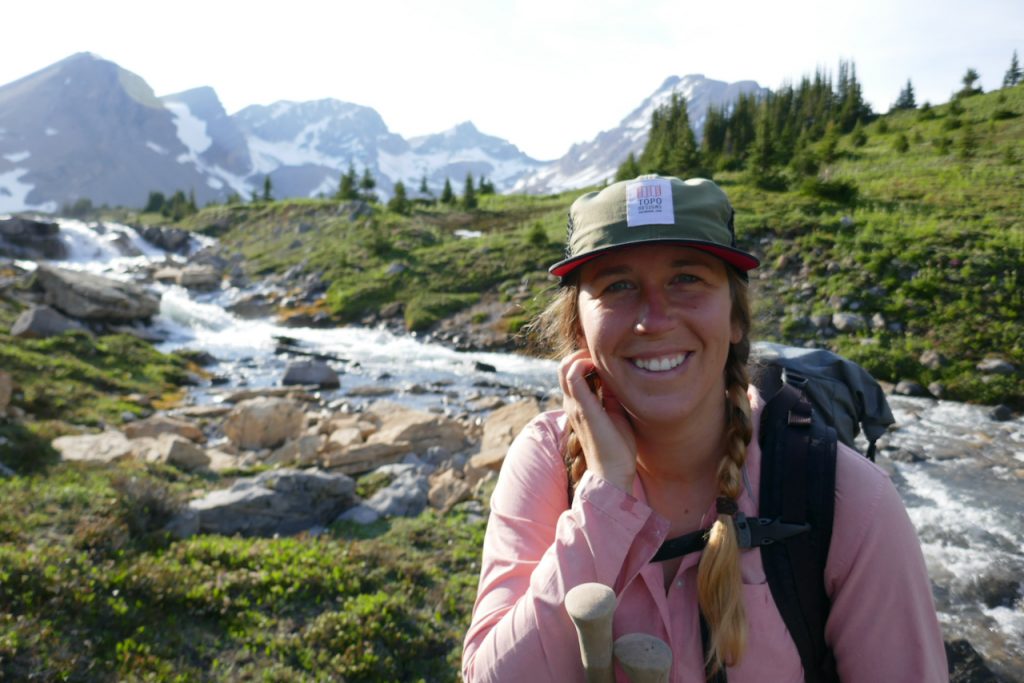 Family
Dan's wife T is also a key member of the family business. T is an accomplished hiker and trail runner, having hiked the PCT and GDT with Dan and then going on to solo hike the Great Divide Trail (2019-2020). She is often out backpacking and trail running, having ran long trails like the Skyline Trail, Rockwall Trail and many others.
With Durston Gear, T assists with product development, provides friendly customer support, ships orders, and builds accessories like the Stargazer kits.
Approach
With Durston Gear, Dan combines his comprehensive technical knowledge with extensive field experience to design equipment that is simpler, lighter, and more functional. His designs start from a first principles design philosophy to solve real-world problems. We only release a piece of gear if we feel passionately that it improves upon existing equipment.
With a product developed, we work with some of the world's top outdoor gear factories to produce the highest quality gear. The factories we use also build gear for respected brands like Arcteryx, Samaya, MSR, and Black Diamond. 
A unique aspect of our approach is our focus on constant innovation and improvement, as informed by both in-house development and feedback from our users. We focus on creating a small number of genuinely innovative products and then constantly updating and refining them to make them as functional and light as possible.
Accomplishments
Our first tent – the X-Mid 1 – was introduced in 2018 to widespread acclaim. With only grassroots interest from the hiking community and no advertising, the X-Mid has become one of the most popular tents on the Pacific Crest Trail and Appalachian Trail according to hiker surveys by Halfway Anywhere and The Trek. Along the way, it has received the highest awards from a long list of respected media outlets including BackpackingLight, Section Hiker, Outdoor Gear Lab, The Trek, and many more.

We have since expanded the X-Mid line with a 2P version (X-Mid 2) and the superlight X-Mid Pro series with DCF fabrics – all of which have all gone on to win a variety of awards and become some of the most popular gear on long trails. We have also introduced our award winning Kakwa series of backpacks which bring unprecedented load carrying ability and function to the sub 2 lbs niche, and continued to innovate on other products such as our Z-Flick tent poles.

Our focus on quality and innovation over quantity means we only release 1 or 2 items per year, but we are meticulous about quality and testing. We have several really exciting things in the works including a day pack launching in fall 2023 that will pack more innovation into a single product than we have ever done before, and several great things lined up for 2024.

Please join our mailing list and Instagram to stay in the loop. We only message the mailing list a few times per year when there's a major piece of gear to announce:
Find out about new gear + download Dan's ultralight gearlist: