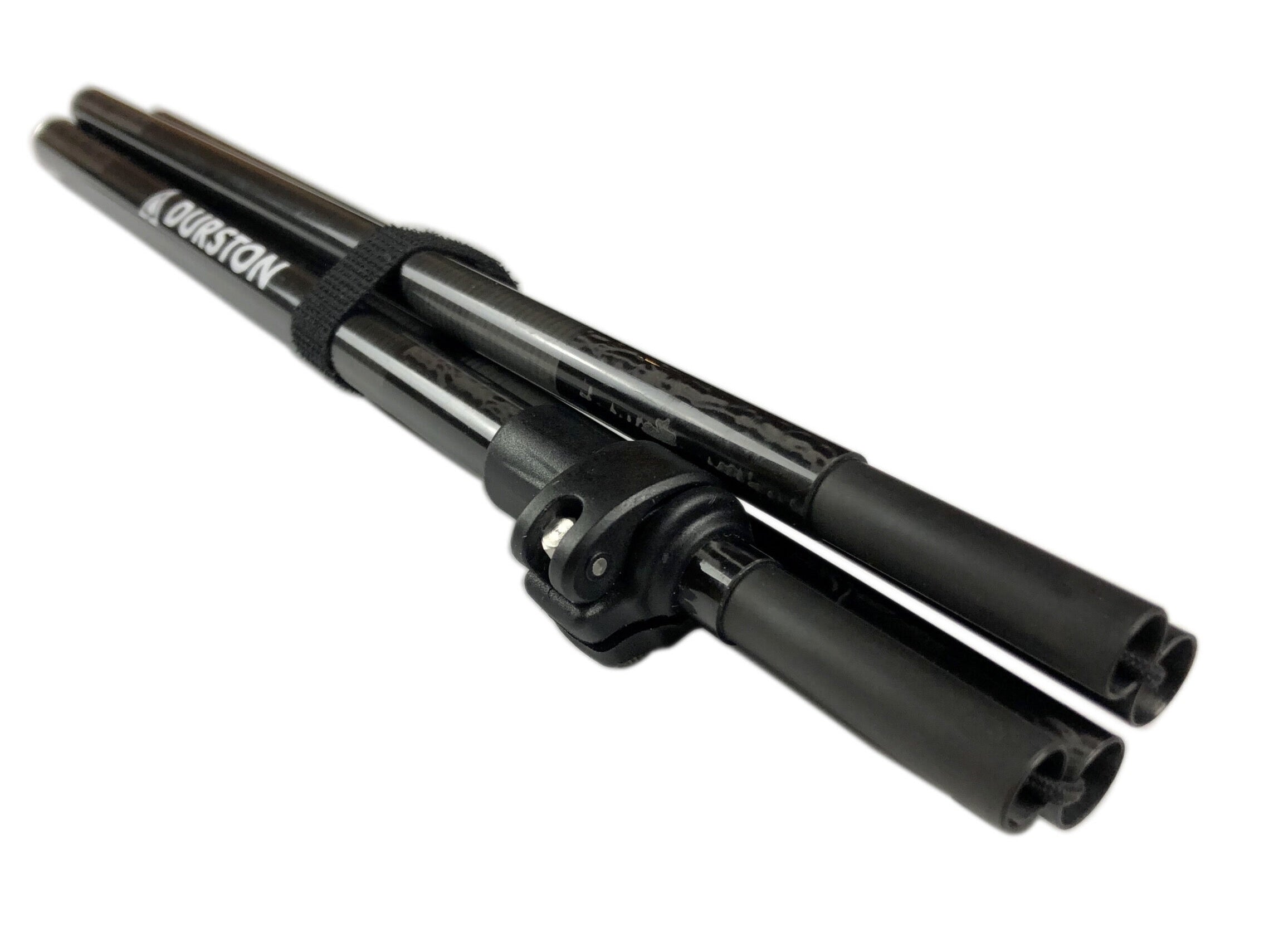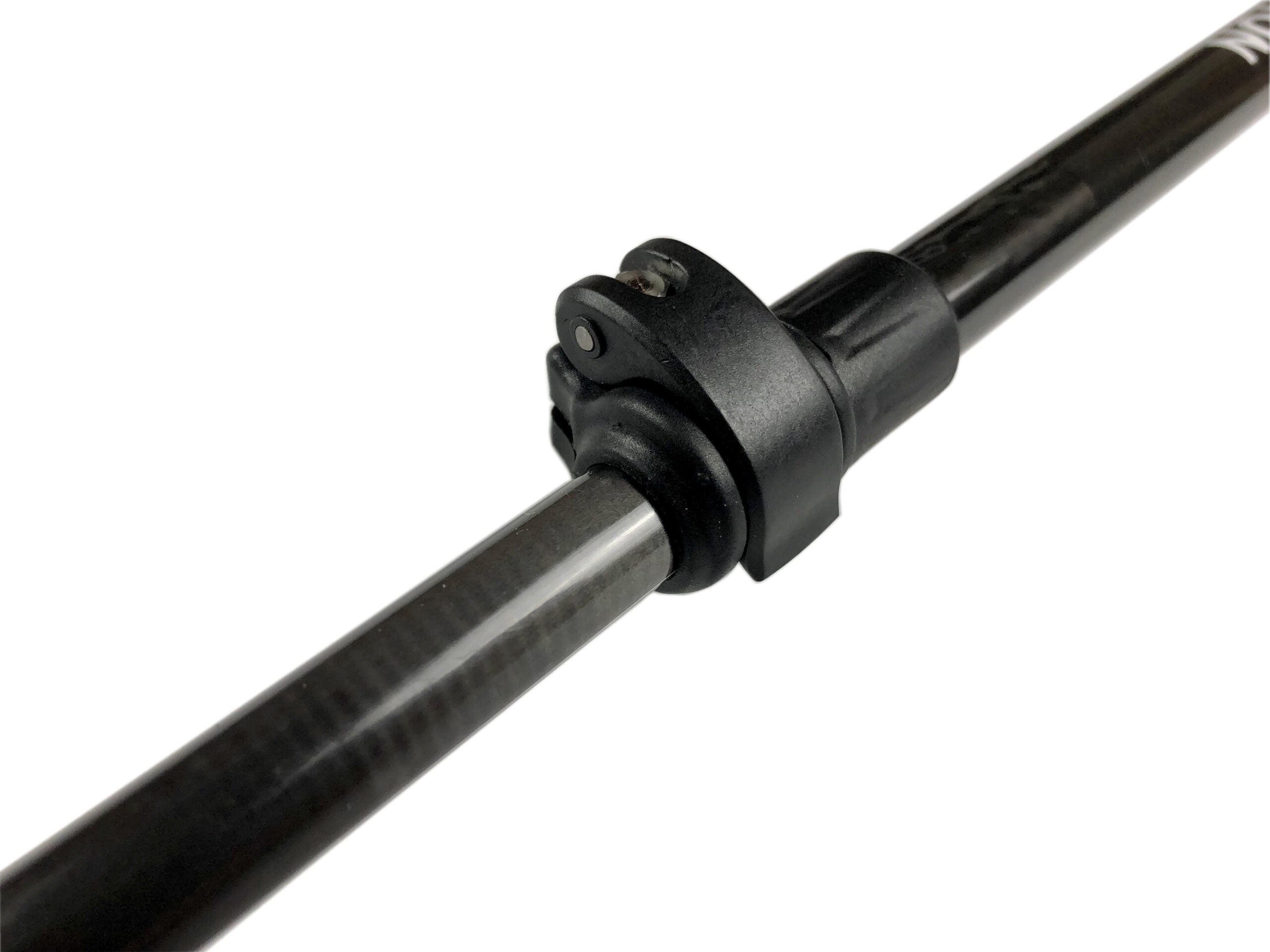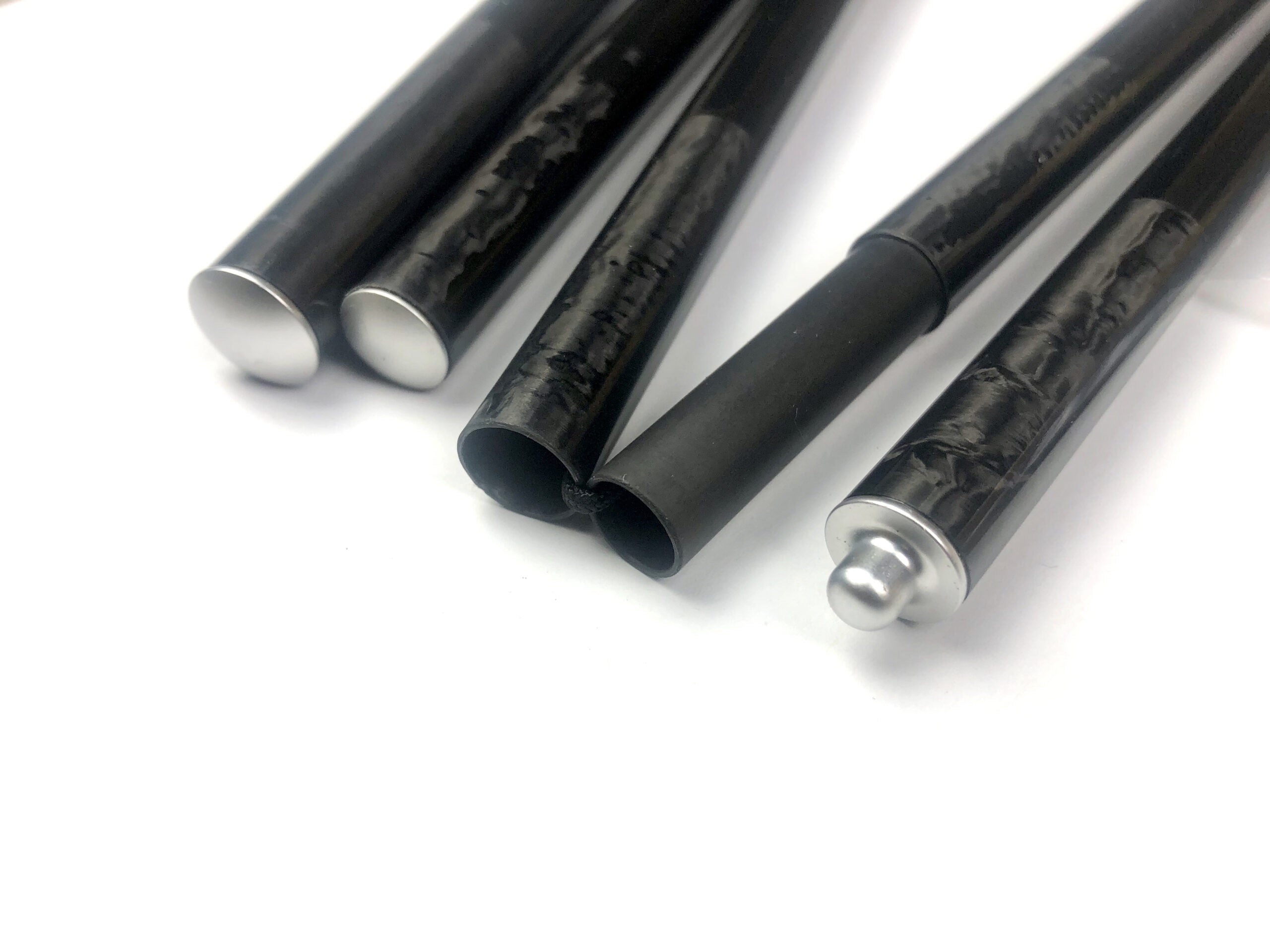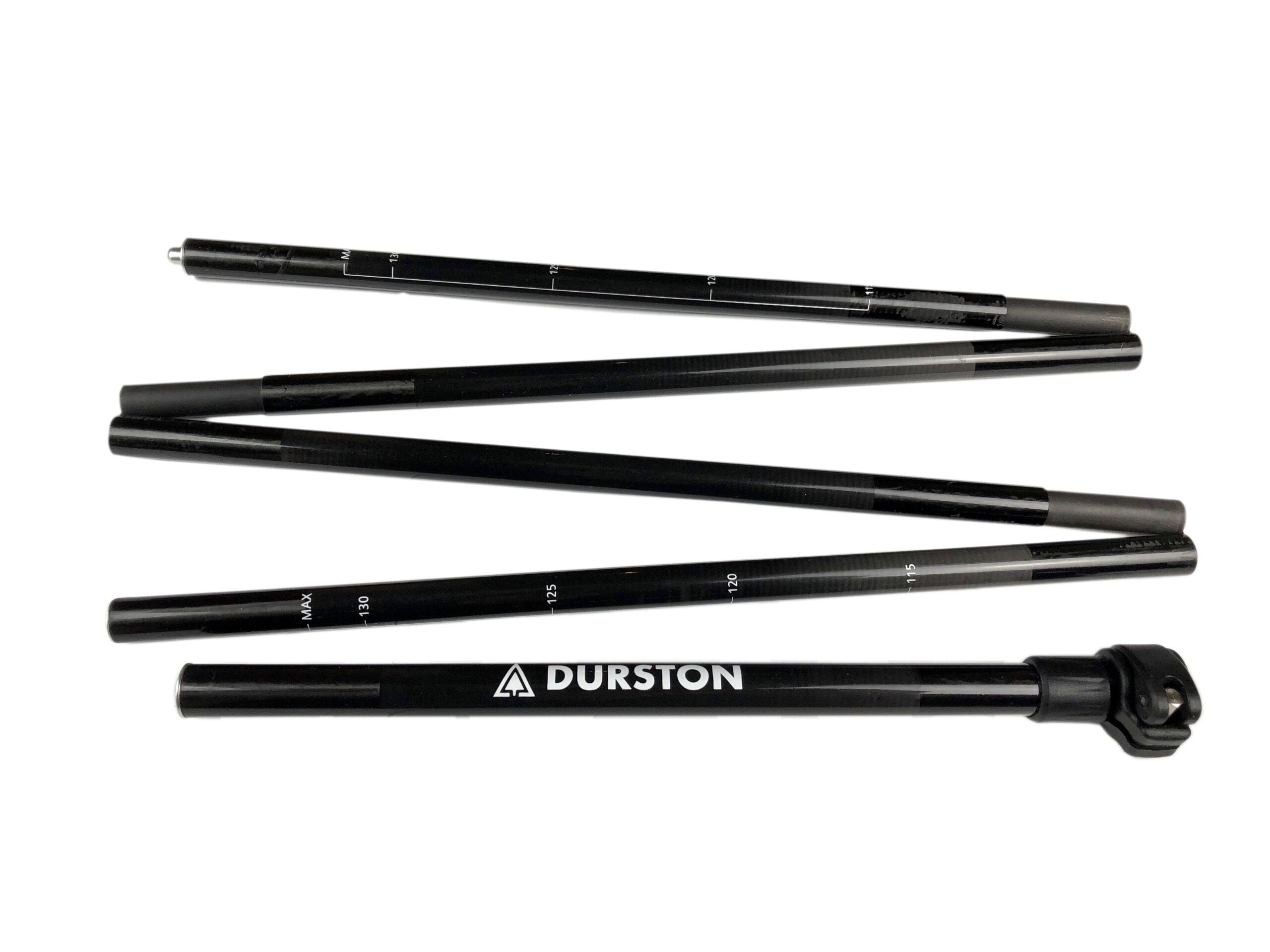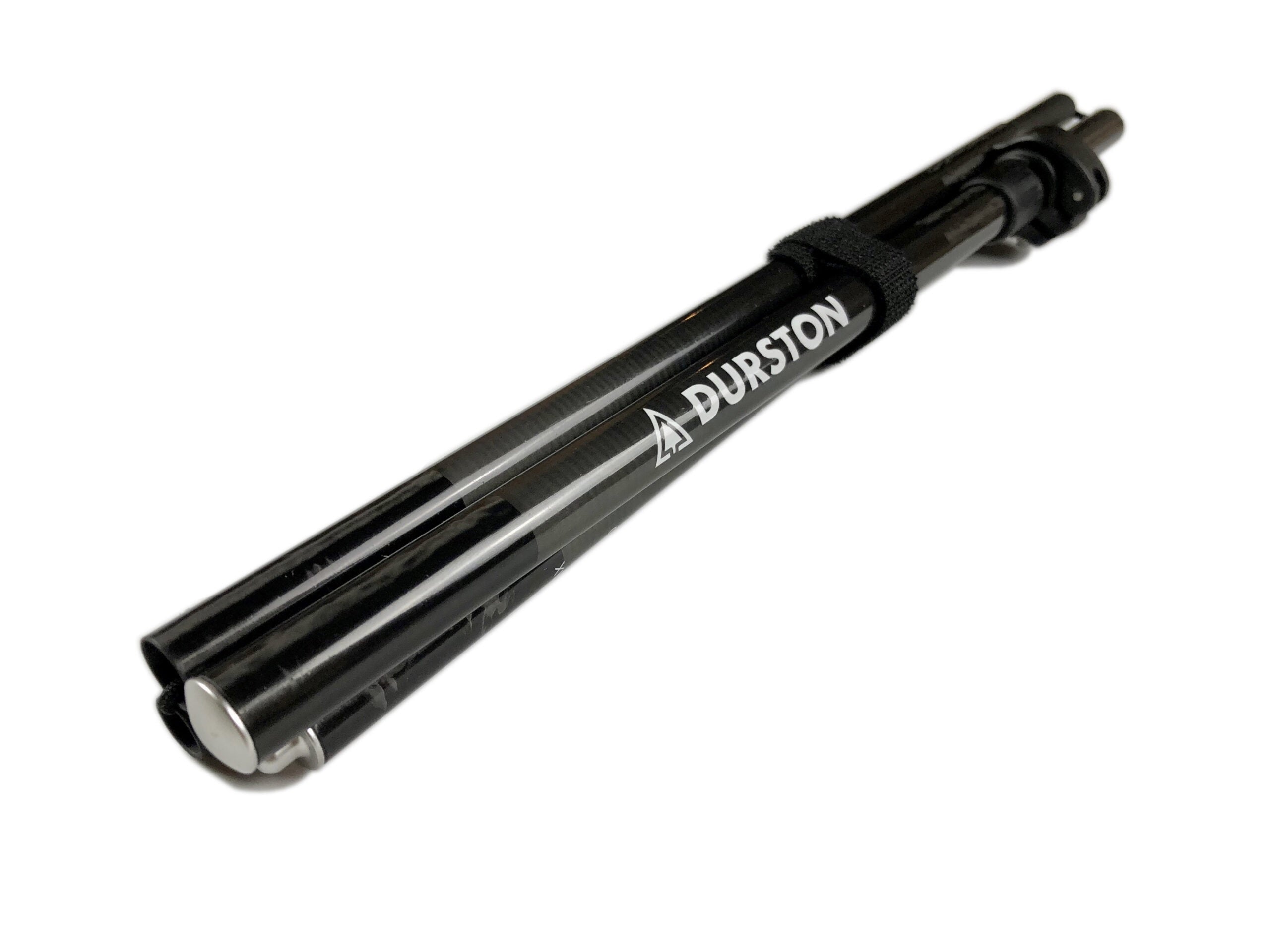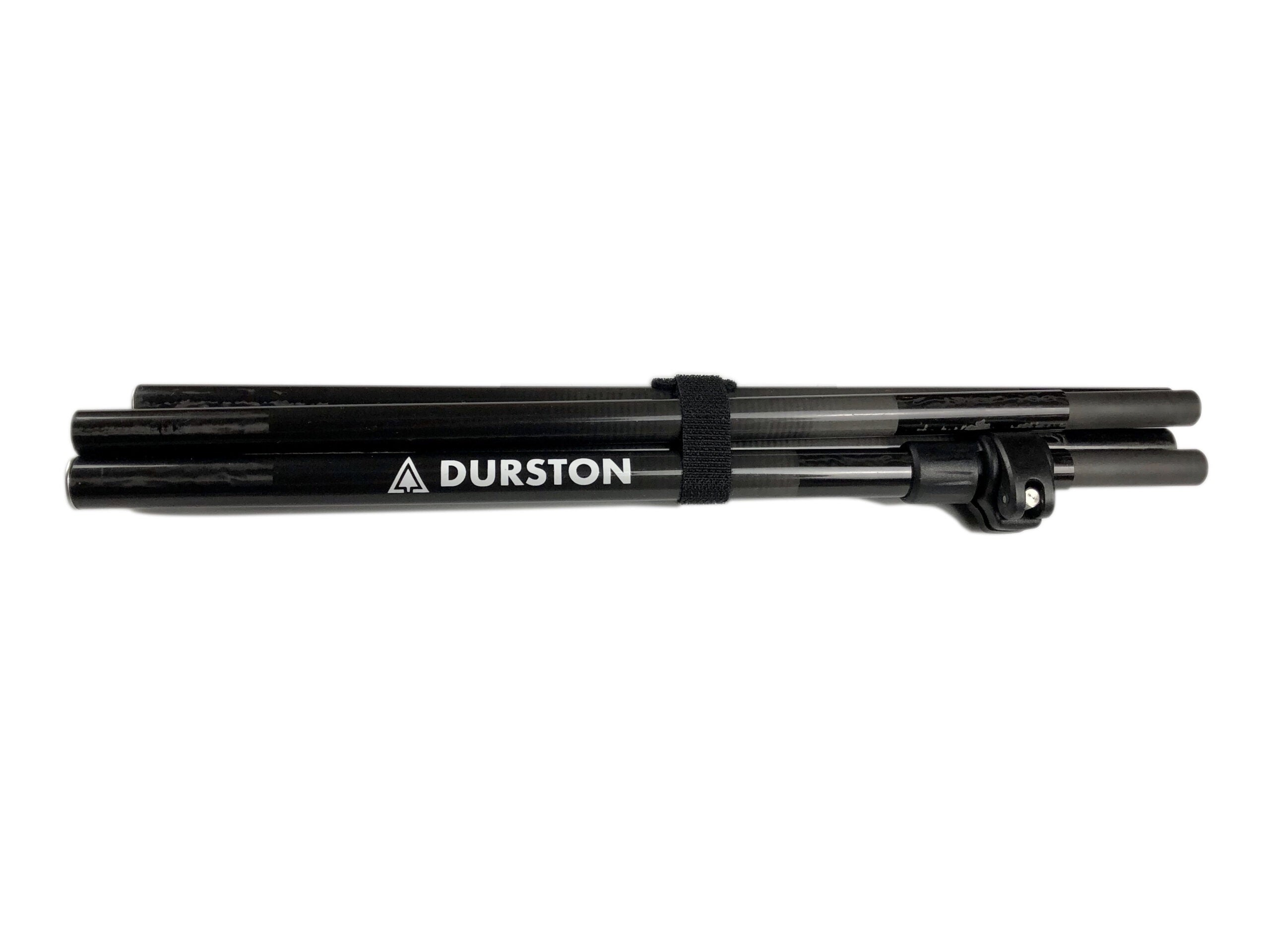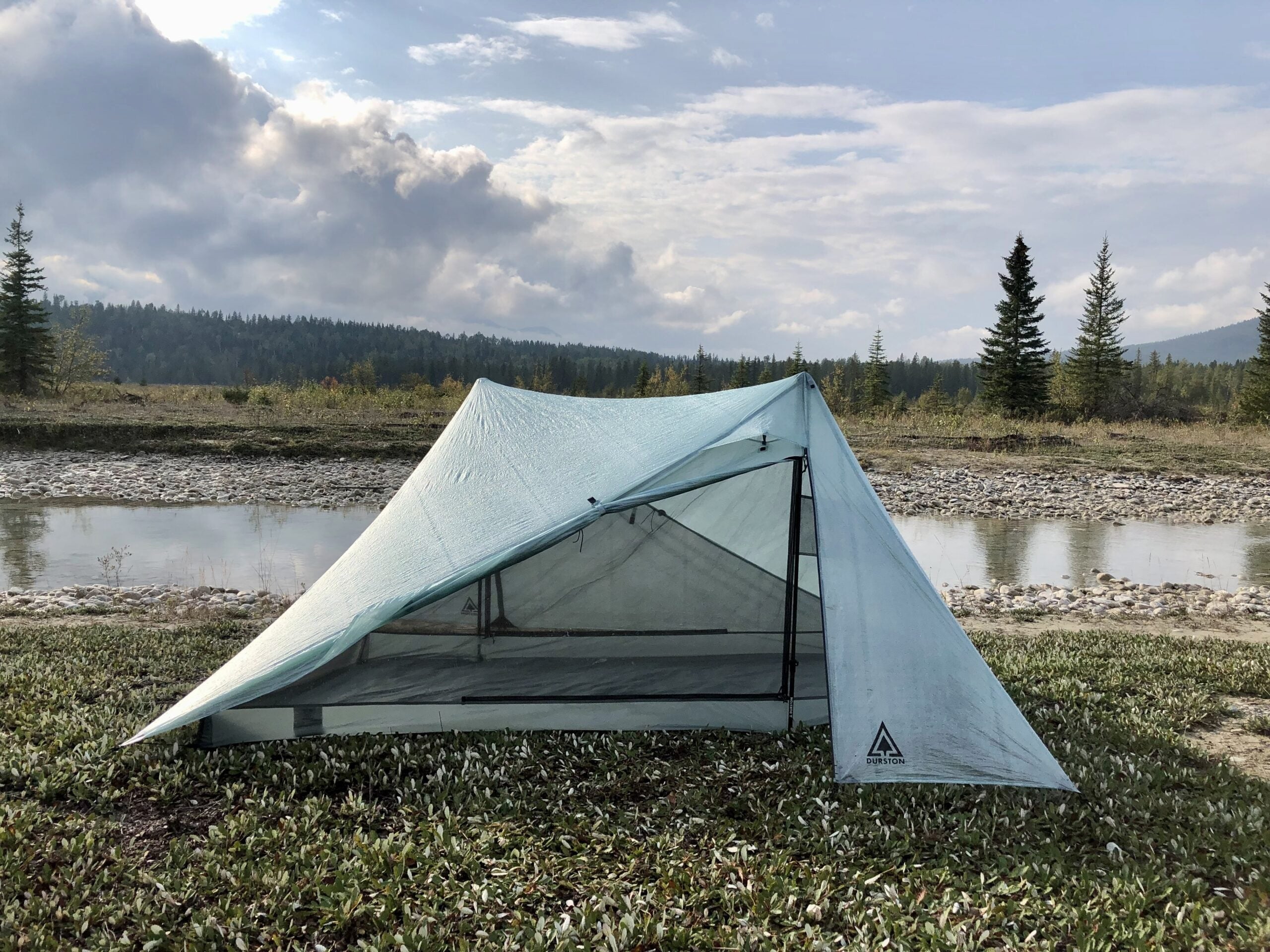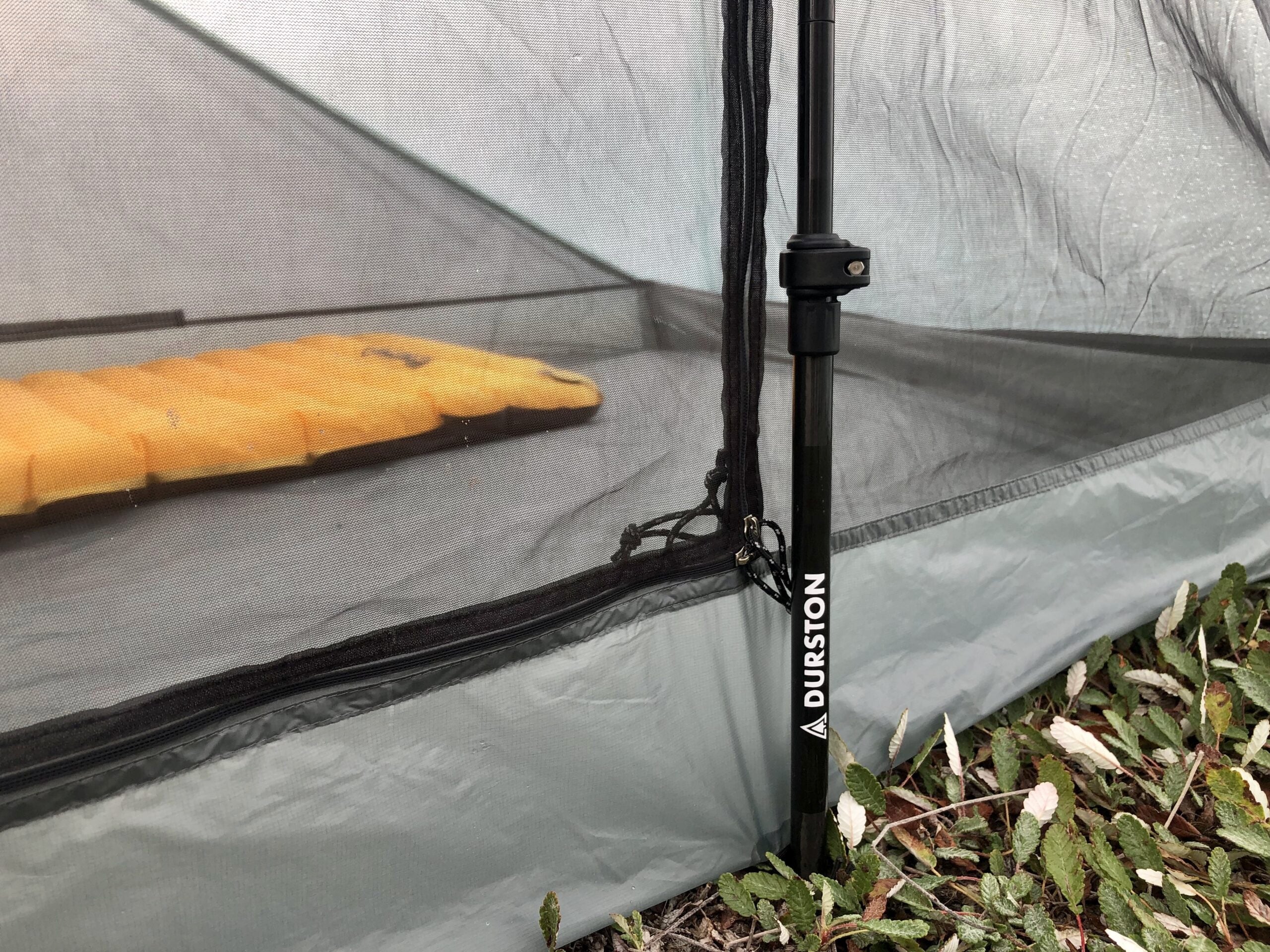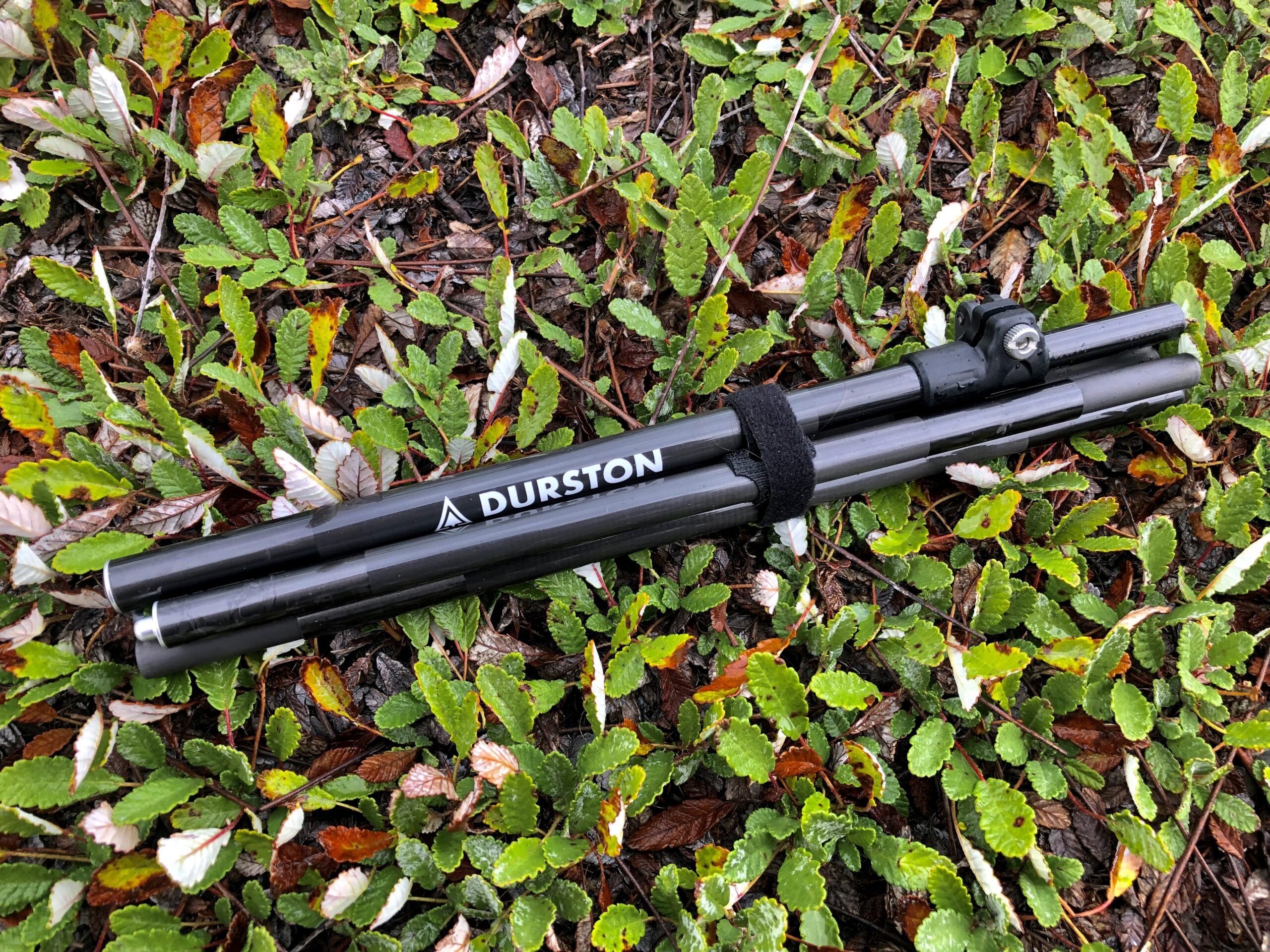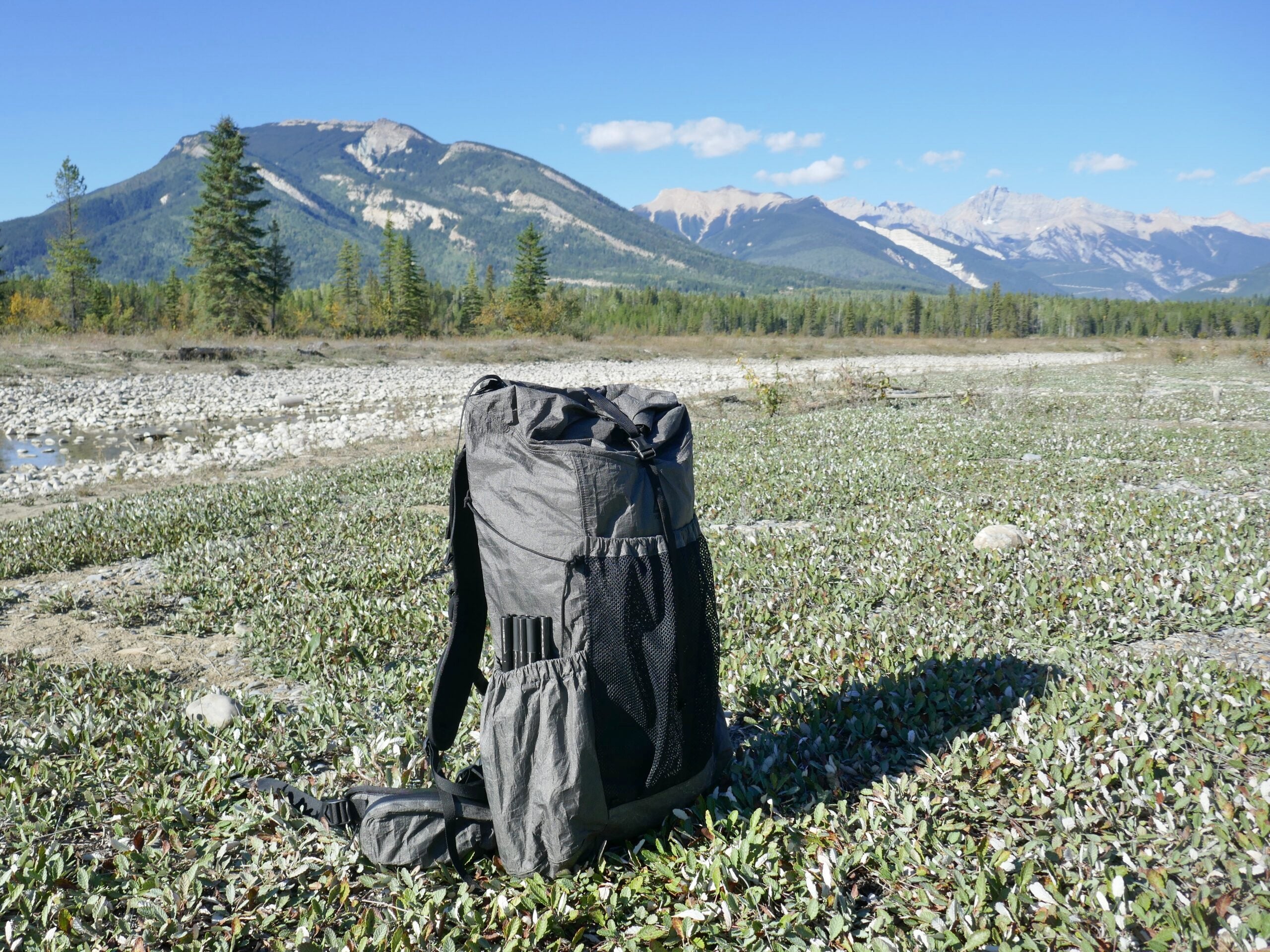 Z-Flick Tent Pole
---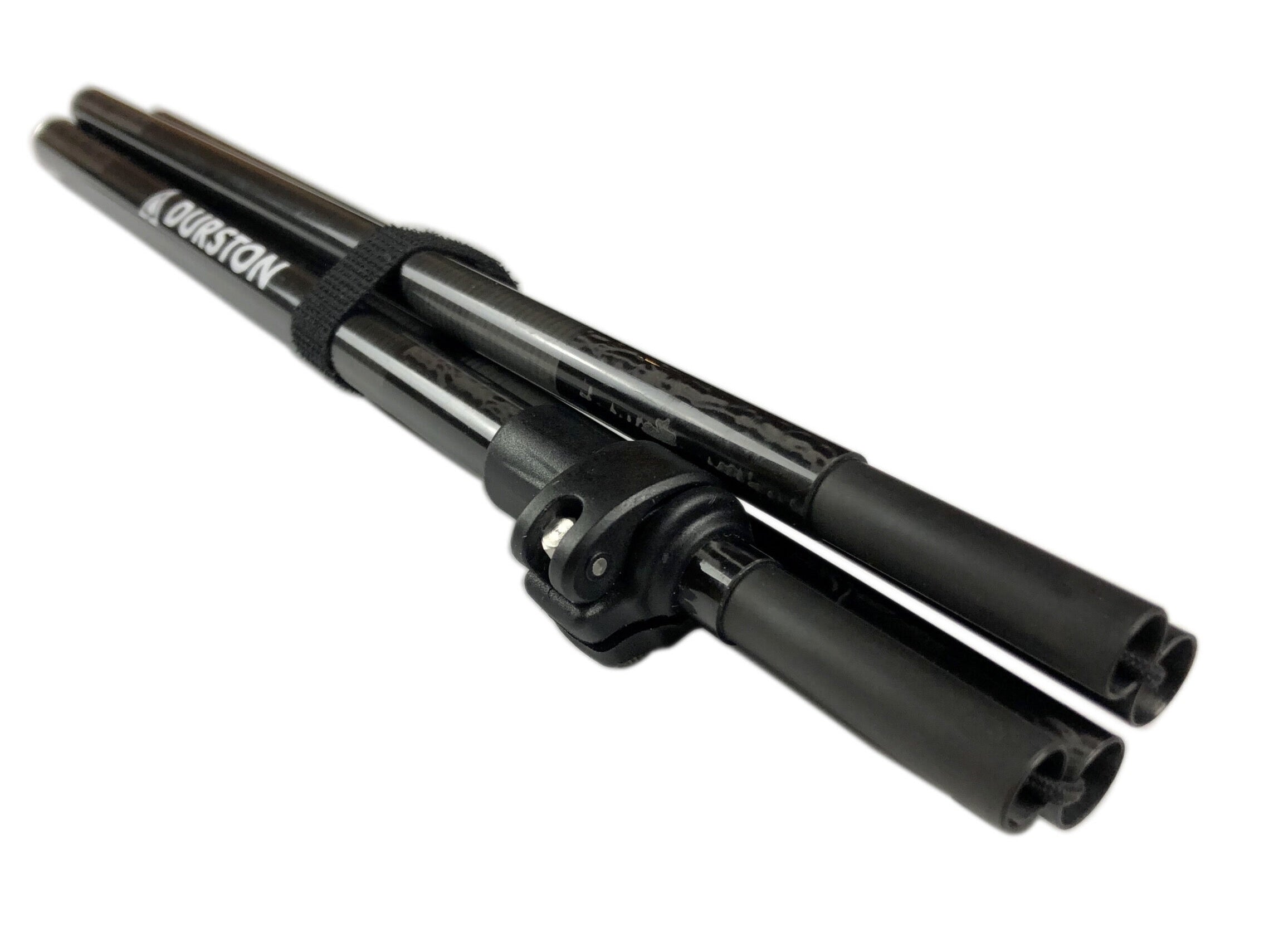 World's Lightest Adjustable Pole
The Z-Flick tent poles are a premium folding pole that allows bikepackers, canoeists, single trekking pole users, and others to enjoy the X-Mid and other trekking pole tents. By designing them specifically for this application, we've been able to create a folding pole that is truly the world's finest. That includes being the world's lightest adjustable pole, the stiffest pole in its class, the only folding pole with an easier to use external adjuster, and the only folding pole compatible with almost every tent on the market.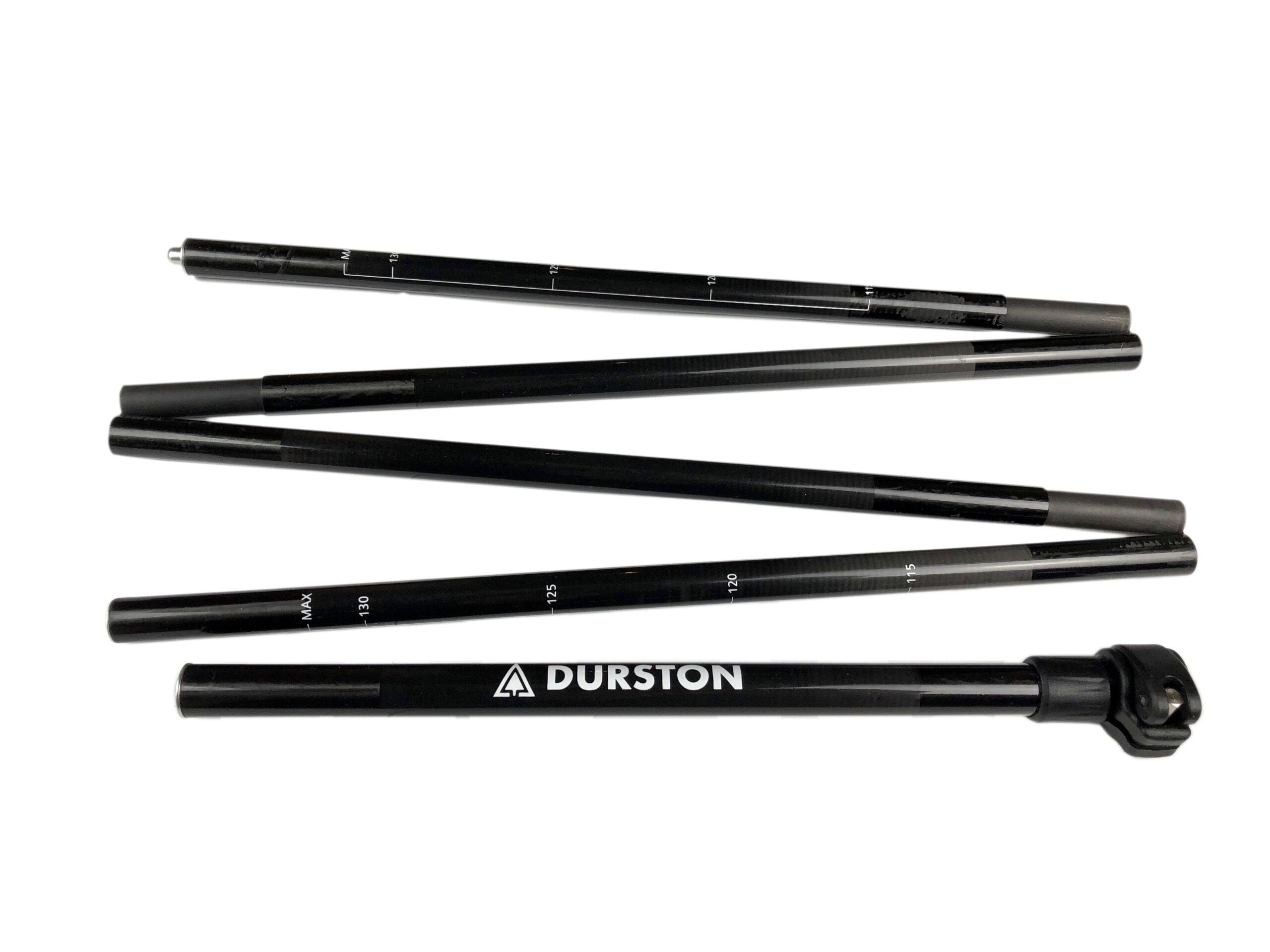 INNOVATION
Folding poles (to substitute for trekking poles) have typically been treated as an afterthought by most tent companies, with existing options being built from traditional tent poles (that are designed to flex) or generic carbon tubing (heavier than need be) resulting in a pole that is flexy, non-adjustable, unnecessarily heavy, or all of the above.
With the Z-Flick poles we started from scratch and applied our first principles philosophy to design a truly optimal folding pole. The result is the lightest adjustable pole on the market, the only folding pole with an external 'flick' style adjustment, the stiffest pole in its class, and the only pole compatible with almost every tent on the market. We are confident the Z-Flick poles are the finest available because they are:
ULTRALIGHT
These are the lightest adjustable poles on the market at just 93 grams (3.3 oz). We accomplish this with premium carbon fiber and larger diameter tubing which delivers more strength for the weight.
ADJUSTABLE
Adjustability is important for fine tuning the pitch of your tent, yet few folding poles are adjustable and the ones that are use twist locks or a pin system that are harder to use and may only adjust in increments. External 'flick' style adjusters are quicker, continuously adjustable, and the most reliable way to adjust a pole, which is why we are pleased to offer the first and only folding poles with an external adjuster.
STIFF
The Z-Flick poles are the stiffest poles in their class for reliable use in rough weather. We achieve this in three ways: (1) we use carbon tubing that is designed to be highly rigid (as opposed to tent pole tubing that is intended to flex), (2) we use precise tolerances between the sections to avoid slop, and (3) we use slightly larger diameter tubing that gives greater strength for the weight (12 mm vs 9.5 - 11 mm typically).
HIGH QUALITY
Our goal is to build the highest quality outdoor gear, which is why we partnered with the same factory that builds premium carbon trekking poles and carbon avalanche probes for several leading brands. This quality is a clear contrast to folding poles built with generic aluminum or carbon tubing.
COMPACT
A compact pole is important for bikepackers and many users, which is why the Z-Flick pole uses 5 sections to achieve a short 12″ packed length.
UNIVERSALLY COMPATIBLE
More than just a great pole, the Z-Flick poles are the most widely compatible folding poles on the market. All other folding poles only work with a subset of tents even if they are adjustable because they have only one tip style, while the world of trekking pole tents is divided into models that pitch either handles up or tips up.
The Z-Flick poles address this by being adjustable and the only poles that work for both tip up and handle up style tents. That means they'll work for any tent with a peak under the 51.5" (131 cm) maximum (almost all tents).
We've accomplished this with a unique idea: the four upper folding sections can be flipped to insert either end into the external adjuster, so we provide a different tip style on each end. One end has a custom shaped pointed tip for grommet style tents while the other end has a blunt aluminum cap for handles up tents. The result is a highly versatile pole that works with almost ever trekking pole tent on the market. They'll work for your current tent and your next tent, and will be much easier to resell if the time comes.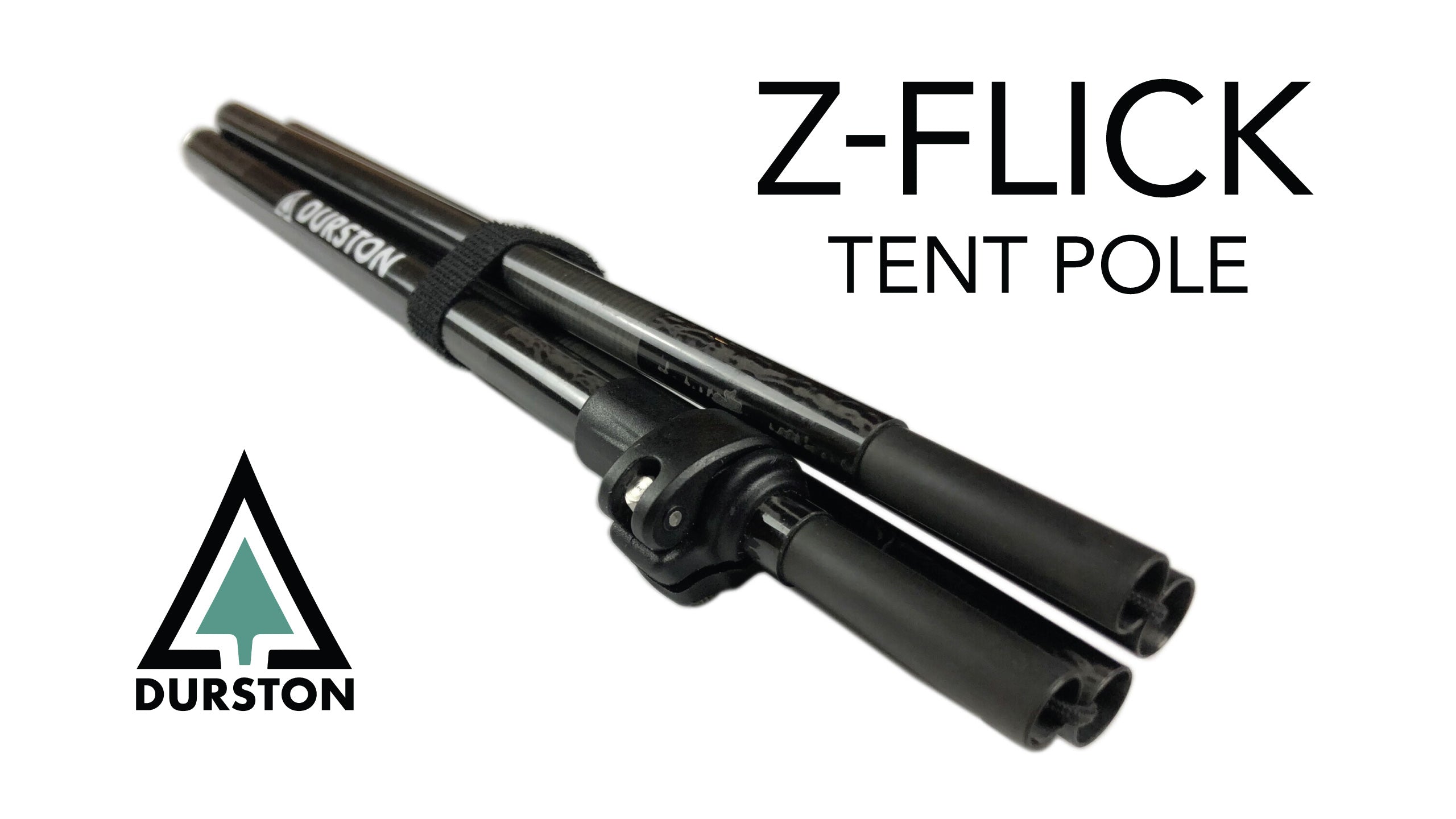 The Z-Flick poles set the standard for folding poles, as they are not only the lightest adjustable poles on the market, but also the stiffest poles anywhere near this weight, compatible with almost every tent, and the only pole to have continuous external adjustment. Any pole that is lighter has a fixed length and is quite likely much less stiff. Whether you own a tent from us or someone else, almost certainly these poles are your best choice.
Adjustment Range
43.5 - 51.5" (111 - 131 cm)
Diameter
14 mm / 0.55″ (bottom section)
12 mm / 0.47″ (upper sections)
This product is rated 5.0 of 5.0 stars.
It has received 17 reviews.
Excellent poles
Worked exactly as described
Z-Flick Tent Pole
I bought this for Kayak camping with a 3F UL Gear Lanshan 1 pro. It does everything I hoped it would, Its lightweight for an adjustable pole. It can be adjusted after its in place, it feels sturdy enough to support the tent. I like that it is designed that it can be used point up, or point down, so that it will have use in future tent purchases. This purchase also got me looking at the X-mid 2, for when I am camping with family.
It works!
Now I can use one of my hiking poles for day hikes instead of collapsing my tent.
Simple & Effective
I'm using a pair of them. Flip-lock is great, adjustment is easy, small size and low weight makes them invisible in a Hyperlite side pocket. These small features make them well worth the cost. Won our "innovation of the trip" award.
Excellent for trips without trekking poles.
I'm using these tent poles with my X Mid 1 for trips that are flat or less technical where I am not using trekking poles. They are an excellent balance between light weight and stiffness. The external cam clamp works very well for adjusting the pole height to get a solid overall tent setup.