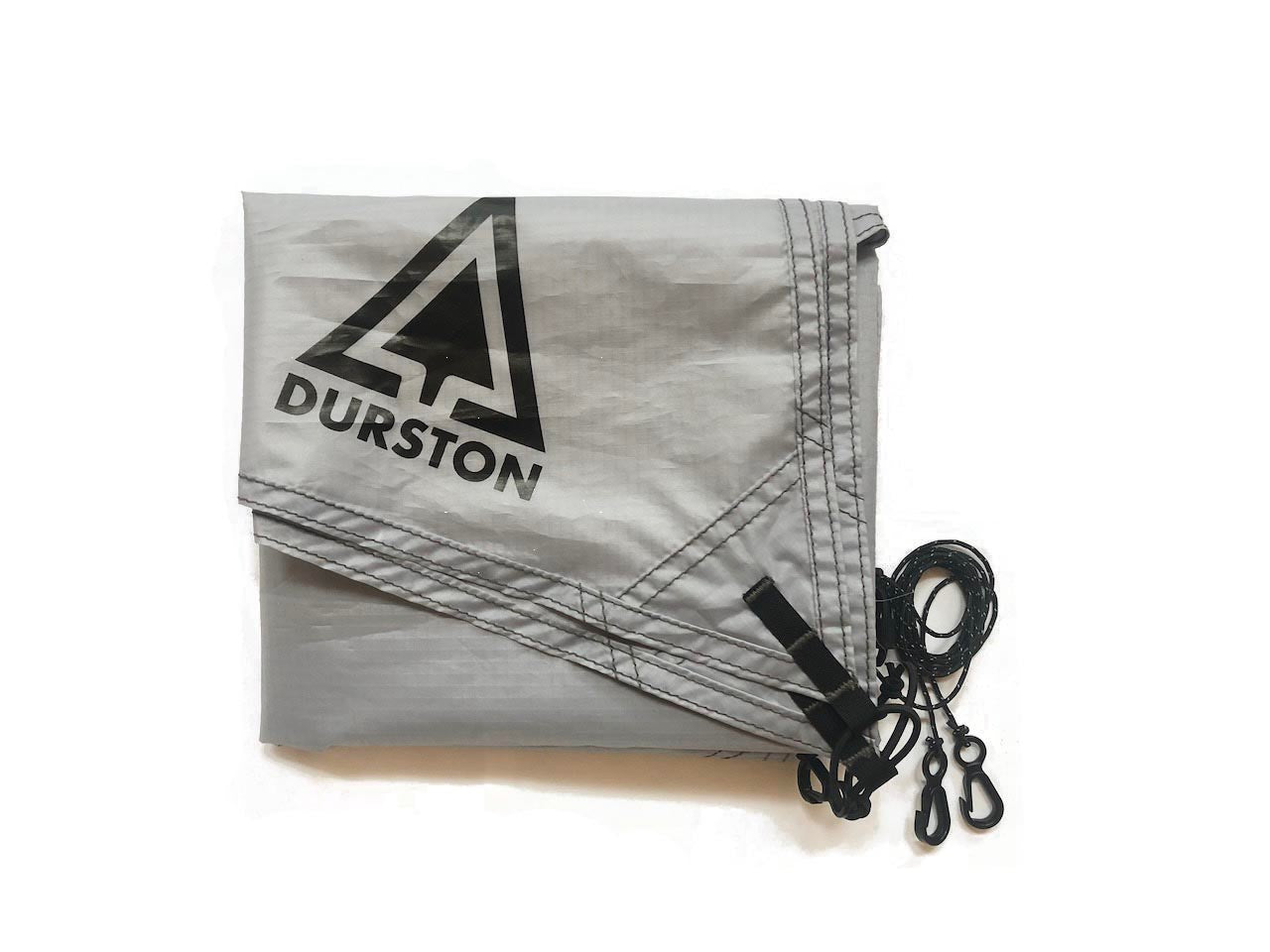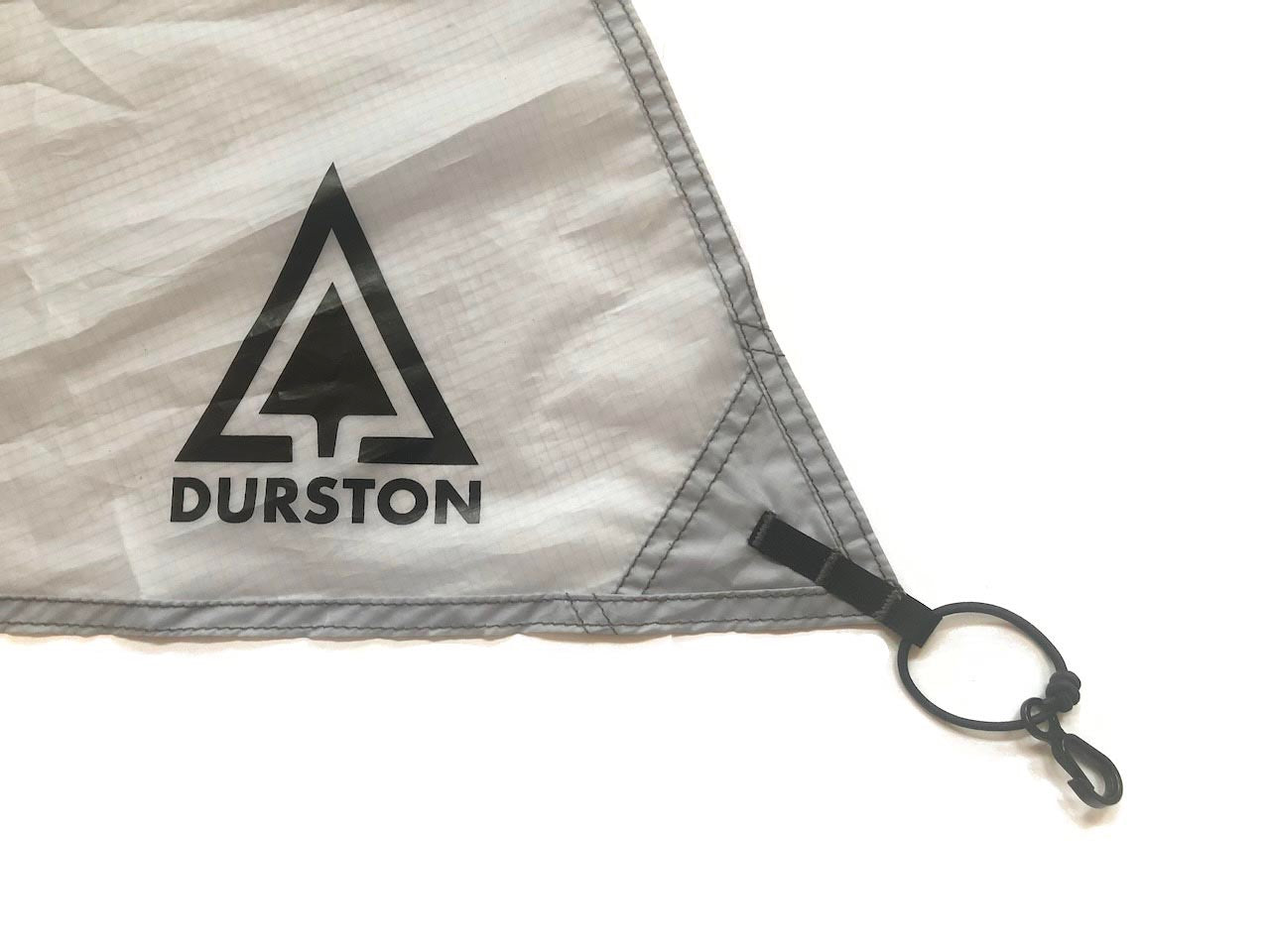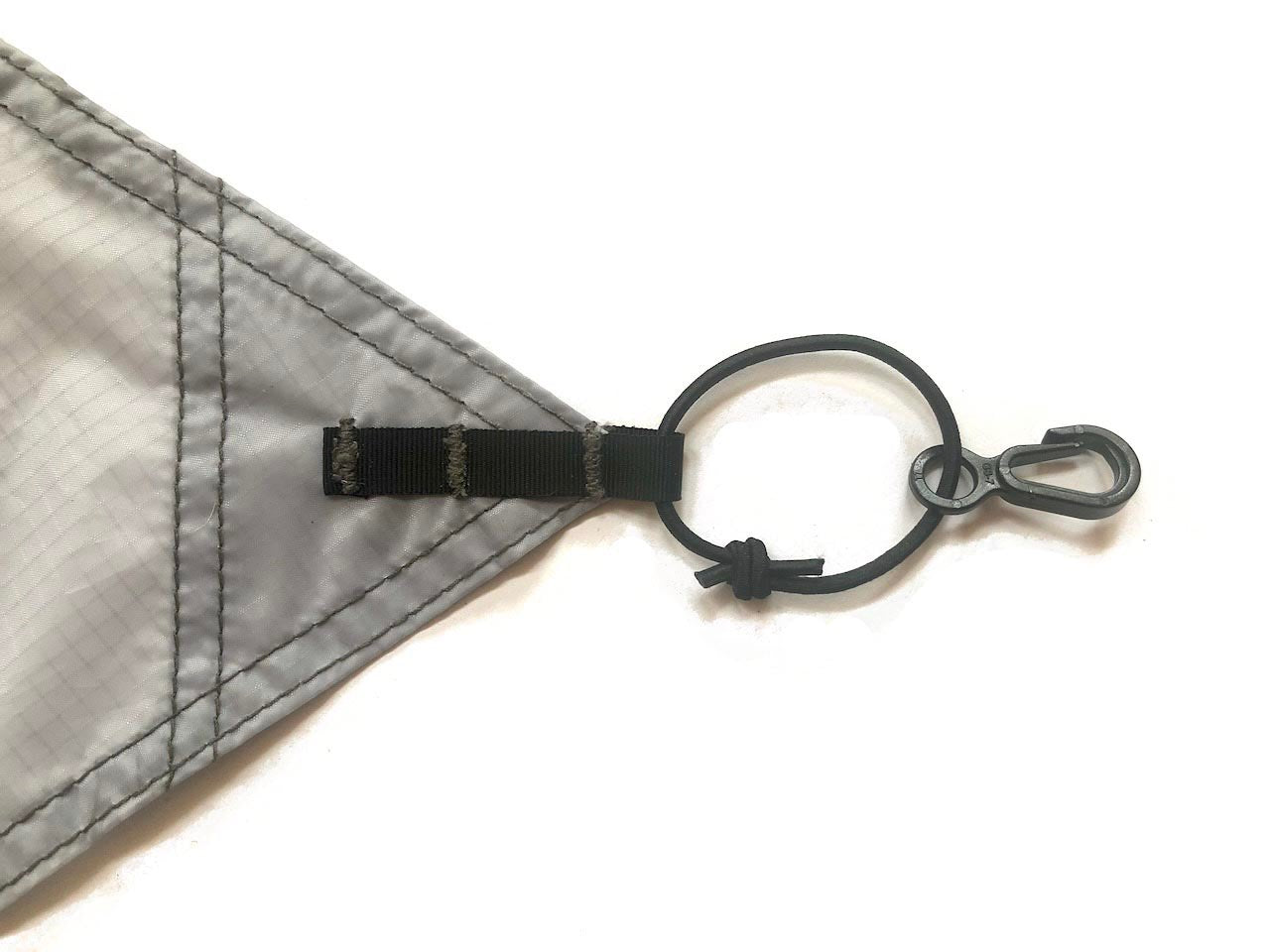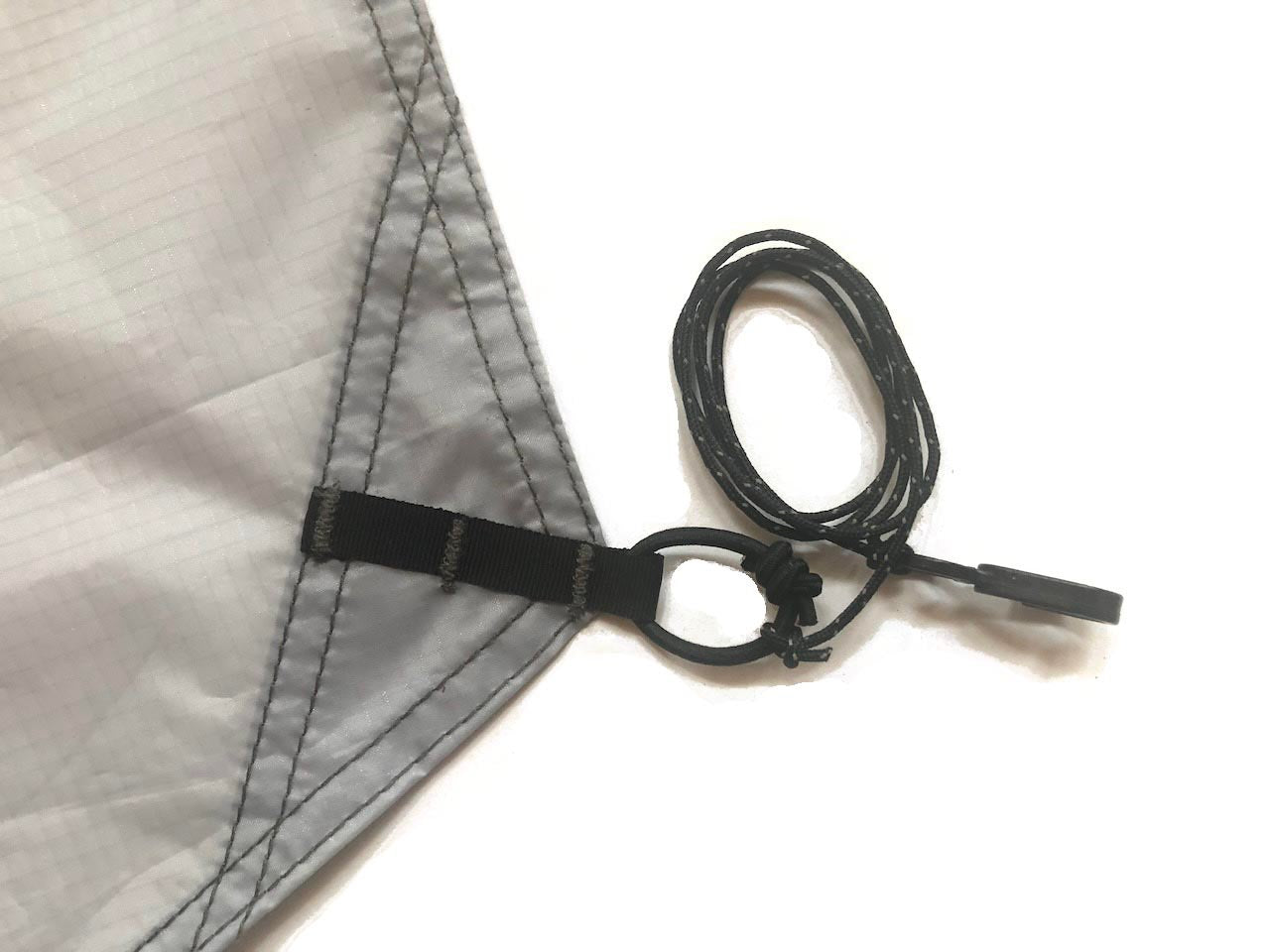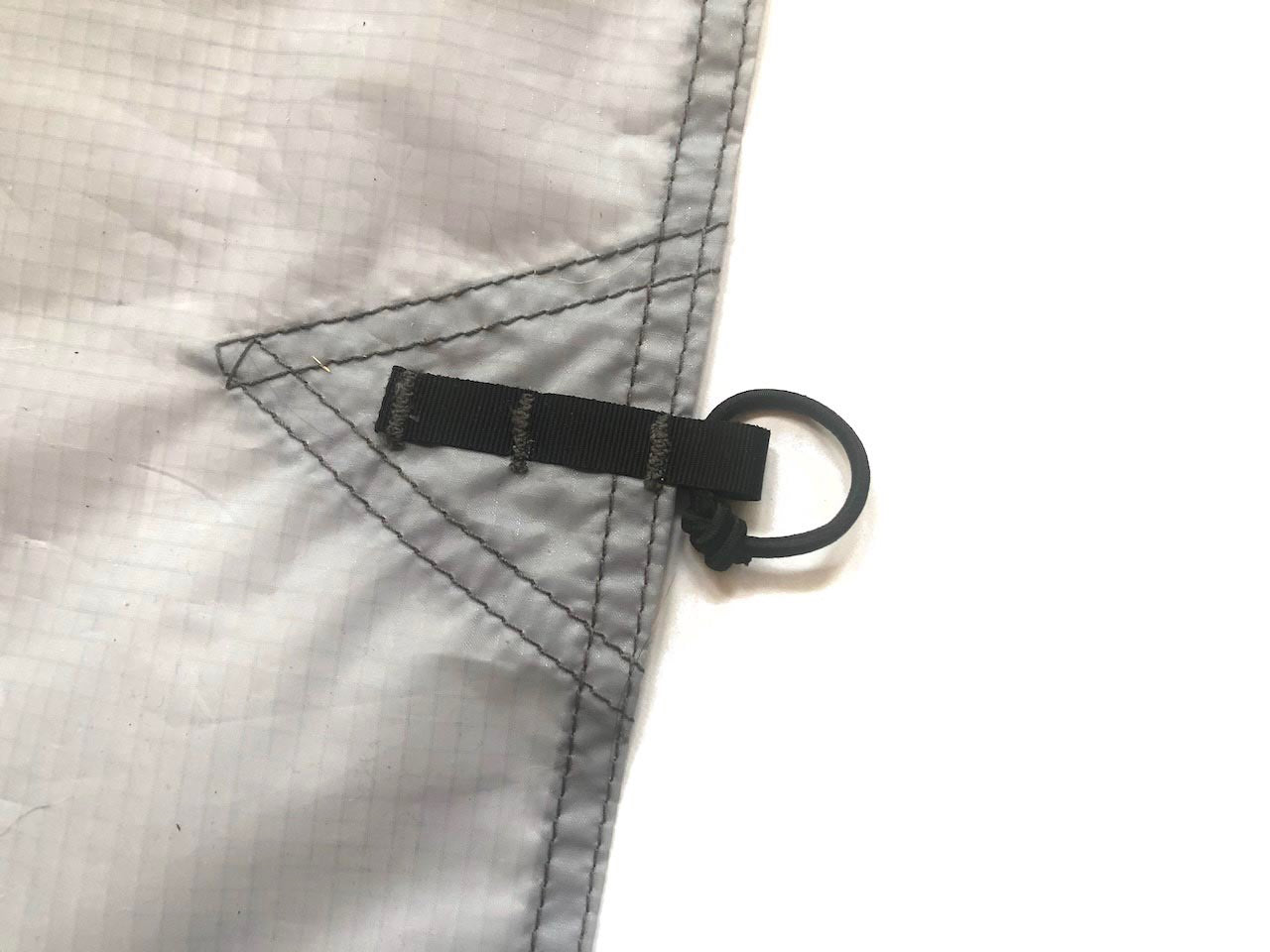 X-Mid Groundsheet
---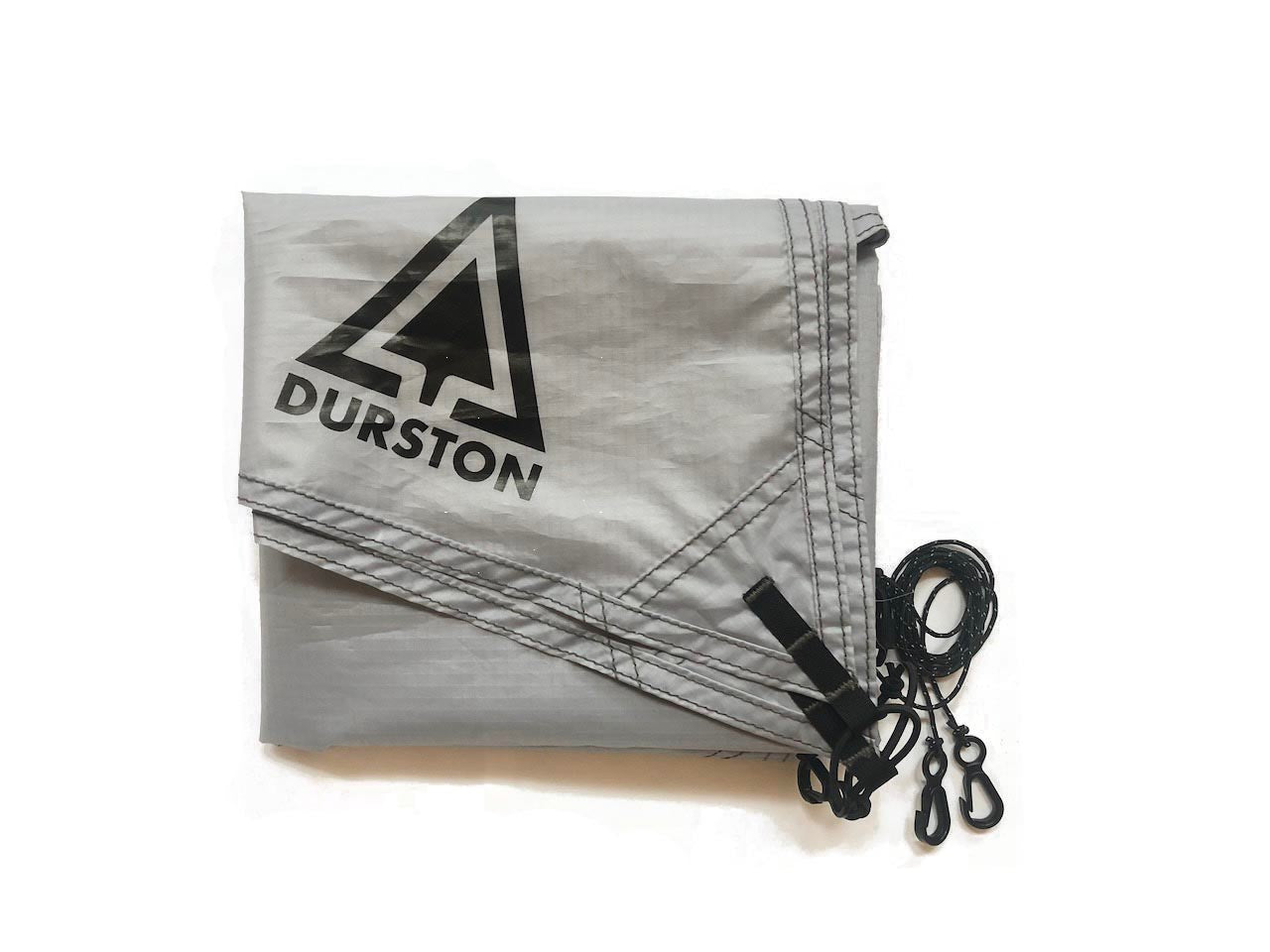 All groundsheets that are sold out will be re-stocked in mid-October and available in ample supply then.
Our factory built groundsheets offer greater protection and a cleaner floor for your X-Mid tent. The stock X-Mid floor is durable enough to last hundreds of nights without a groundsheet provided it is used with care on regular surfaces. A groundsheet is recommended for camping on harsher surfaces (e.g. rock, gravel), to provide a greater level of protection against unforeseen objects, and to keep your tent cleaner.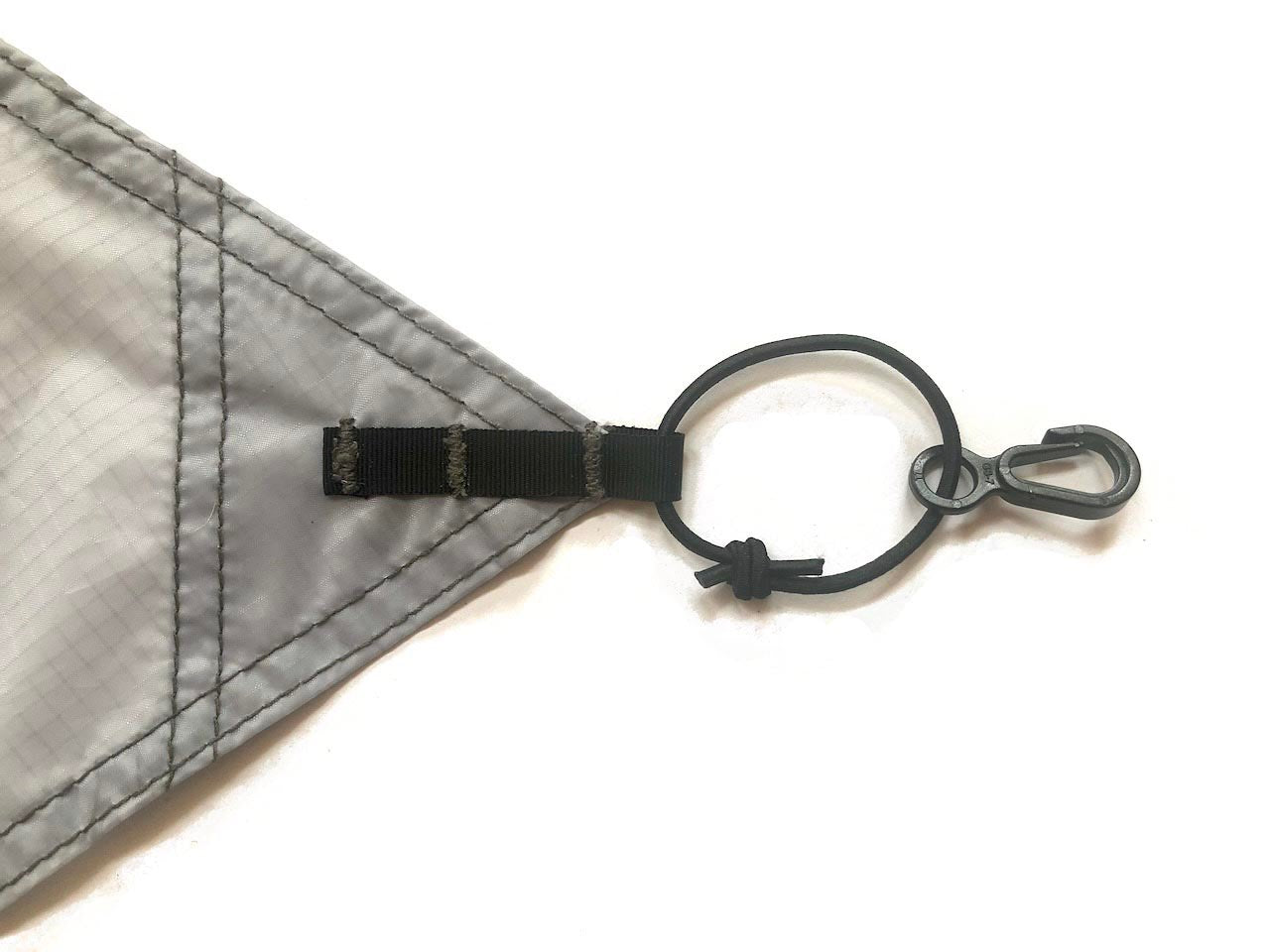 QUALITY
While many companies are content to sell you a piece of tyvek or a simple bit of fabric, we think groundsheets should be built to the same high quality standards as the tent you are using it with.
Our groundsheets are built using top of the line custom materials and construction methods. Unlike perhaps any other company, our groundsheets are fully double stitched, use double folded edges (to hide the raw fabric edges), have generous bartacking, and reinforce all of the connection points.
Unnecessary perhaps, but for a negligible weight difference we can make a groundsheet to be proud of.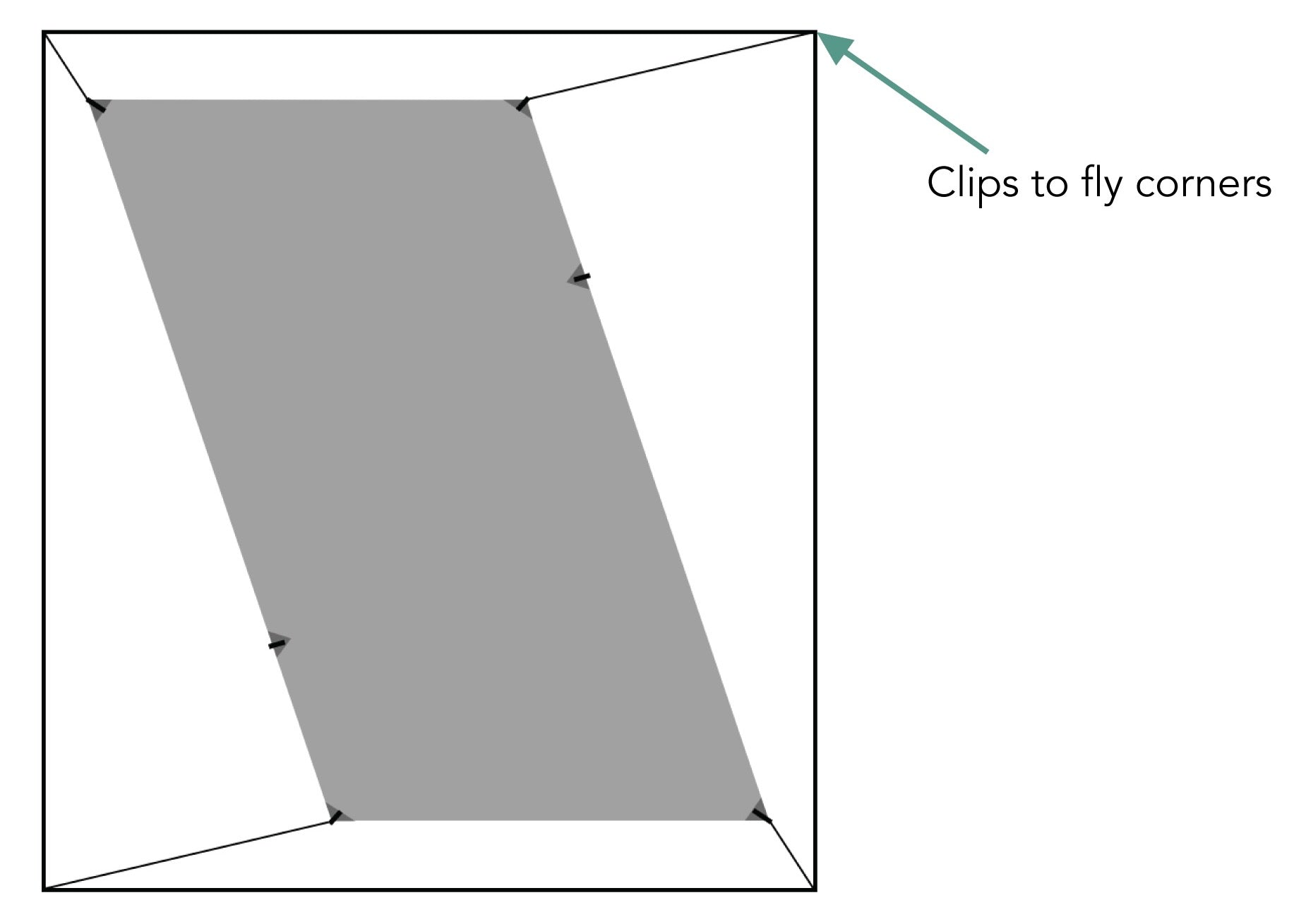 REGULAR GROUNDSHEETS
The regular groundsheets fit the regular and Solid series tents.

Since the inner is removable in these tents, these groundsheets maximize versatility by having the same cords at the corners as the inner, so the tent can be used without the inner in fly + groundsheet mode. For greater simplicity you can remove the cords and re-tie the clips directly to the corners so they clip to the floor corners.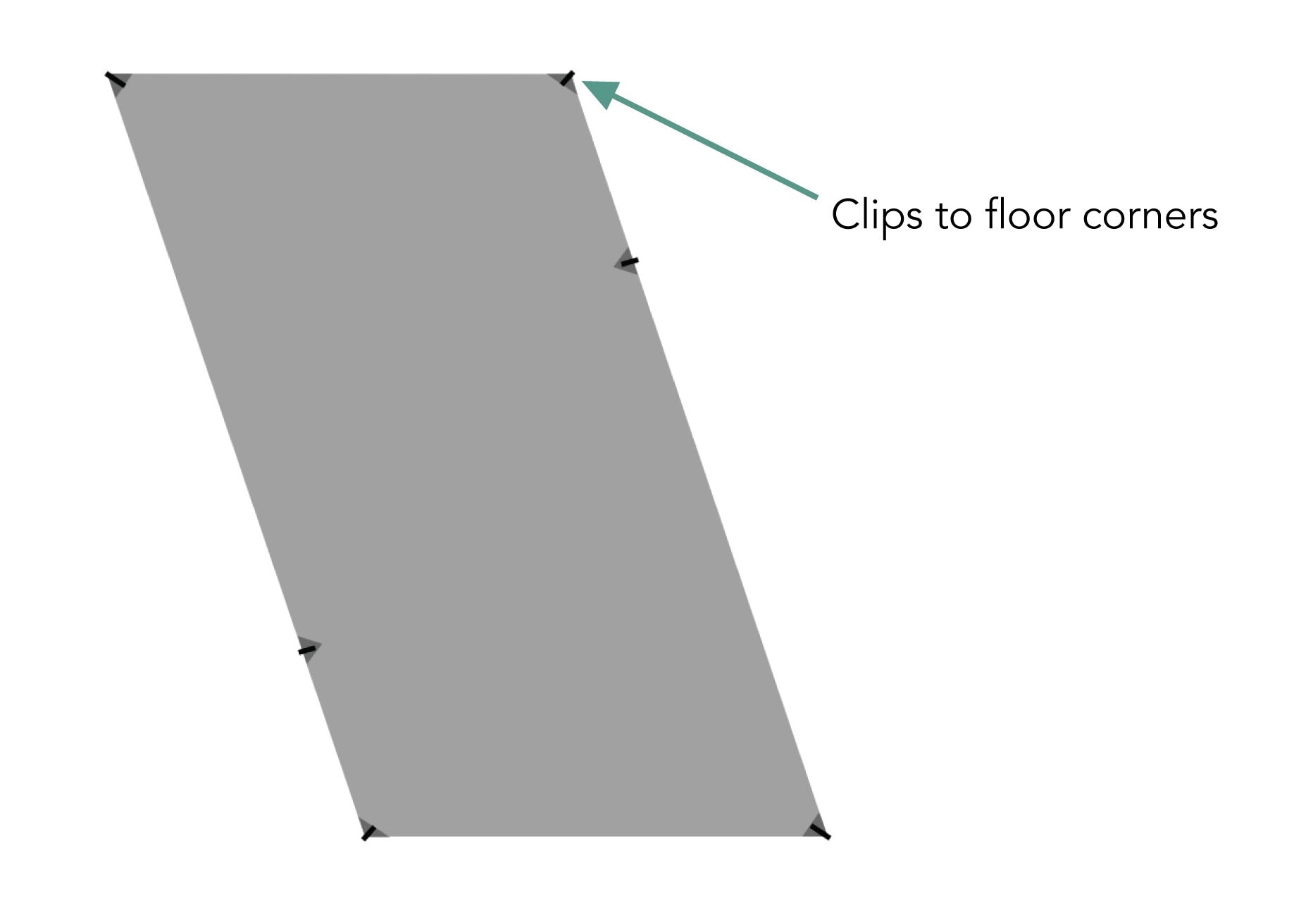 PRO GROUNDSHEETS
The Pro groundsheets are intended for the Pro series tents.
Since the inner cannot be removed from the Pro tents, these groundsheets maximize simplicity and weight savings by clipping to the 4 corners of the floor.
-
Sil (bottom) and PEU (top) for durability and low slip.
X-Mid 1
Works with all years of X-Mid 1 and will work with the X-Mid Pro 1 if the lines are shortened (since the Pro fly is smaller) or removed (so that it clips the floor corners).

X-Mid 2
Works with the second generation X-Mid 2 (mid-2022 to present). Can be used with the 2020 - 2021 X-Mid 2 by lengthening the two longer lines by 5" each to fit the larger fly. Can be used with the X-Mid Pro 2 by shortening the connector cords but it will have 2" (5 cm) extra width on each side.

X-Mid Pro 1
Works with the X-Mid Pro 1 and regular X-Mid 1 (these share the same floor size).

X-Mid Pro 2
Works with the X-Mid Pro 2 only.
This product is rated 4.6 of 5.0 stars.
It has received 12 reviews.
x-mid groundsheet
The groundsheet attached easily to the tent body. The tent system is very easy to set up and use.
What most people expect. Just could have been better
String ties needed minor tightening ,(no issue),and wish ground sheet extended to one vestibule to keep out door gear dry from ground water..
Olympic
Took the Derstan X mid to out to Olympic Park for three nights. It rained on us, and everything was dry. It was a Eazt to set up and take down. Really like the rain fly first set up. It is a great tent, awesome weight, and great price for the type of gear that it is excellent product I would recommend 10 times out of 10.
X-Mid ground sheet
I purchased the X-Mid 2P tent and ground cover the same week. Used them both on the Appalachian Trail hike on Big Bald Mountain 2 nights. The ground sheet worked great. The tent not so good. On Big Bald, elevation 5516, the wind blew all night long. I watched the pitching guide video on this tent 3-4 times before my hike. I used all guideline, all stakes, pulled tight before inserting my treking poles but during the night my tent still fell on me several times. I repitched the tent again for night , sam results. I have not been on the trail again but at this point I am not sure about this tent due to these issues.
Thanks for sharing your experience. When you mention watching the pitching guide, was that the v2 version we released a few weeks ago? That one is a fairly new video on our YouTube channel and quite a bit more helpful.
I'm not clear on what sort of issues you had with the tent, but for high winds you may have needed larger stakes, and then it is more important to get the base quite tight before adding the poles (to give tight sides) plus extending the poles quite firmly to tighten the tent. The tent relies on tension to be tight so you do need good stakes for the conditions and then pull things quite tight.
Hope that helps,
Dan
Xmid 2 groundsheet
Fits the xmid 2 perfectly, as expected. Extra layer of protection. Glad we had it since the campsite we were at was gravelly