Second Generation X-Mid 2
Smaller footprint, more stormworthy, new solid inner version, more user friendly, and lighter.
1. SMALLER FOOTPRINT - YET BIGGER
The most common critique of the X-Mid 2 was that the footprint was somewhat large – making it harder to fit into small sites. While the footprint was similar to many tents and mainly larger because it is also a nicely sized 2P tent for two real adults (compared to many 2P tents which are tiny), we have managed to trim the footprint area by an appreciable 10% for the second gen. We've accomplished this by fine tuning the angles and gaps to eliminate wasted space and adding tiny struts to two corners of the inner tent to increase the height, so the space inside the tent actually becomes slightly more spacious. The main area of vestibules continue to be the same generous size.
The footprint is now:
Shorter at 100″ (from 102″)
Narrower at 83″ (from 88″)
10% smaller at 57.6 sq ft (from 62.3 sq ft)
The inner tent is now:
2″ wider at the floor (now 52″ from 50″)
2″ wider at shoulder height (40″ from 38″)
1″ taller (45″ from 44″)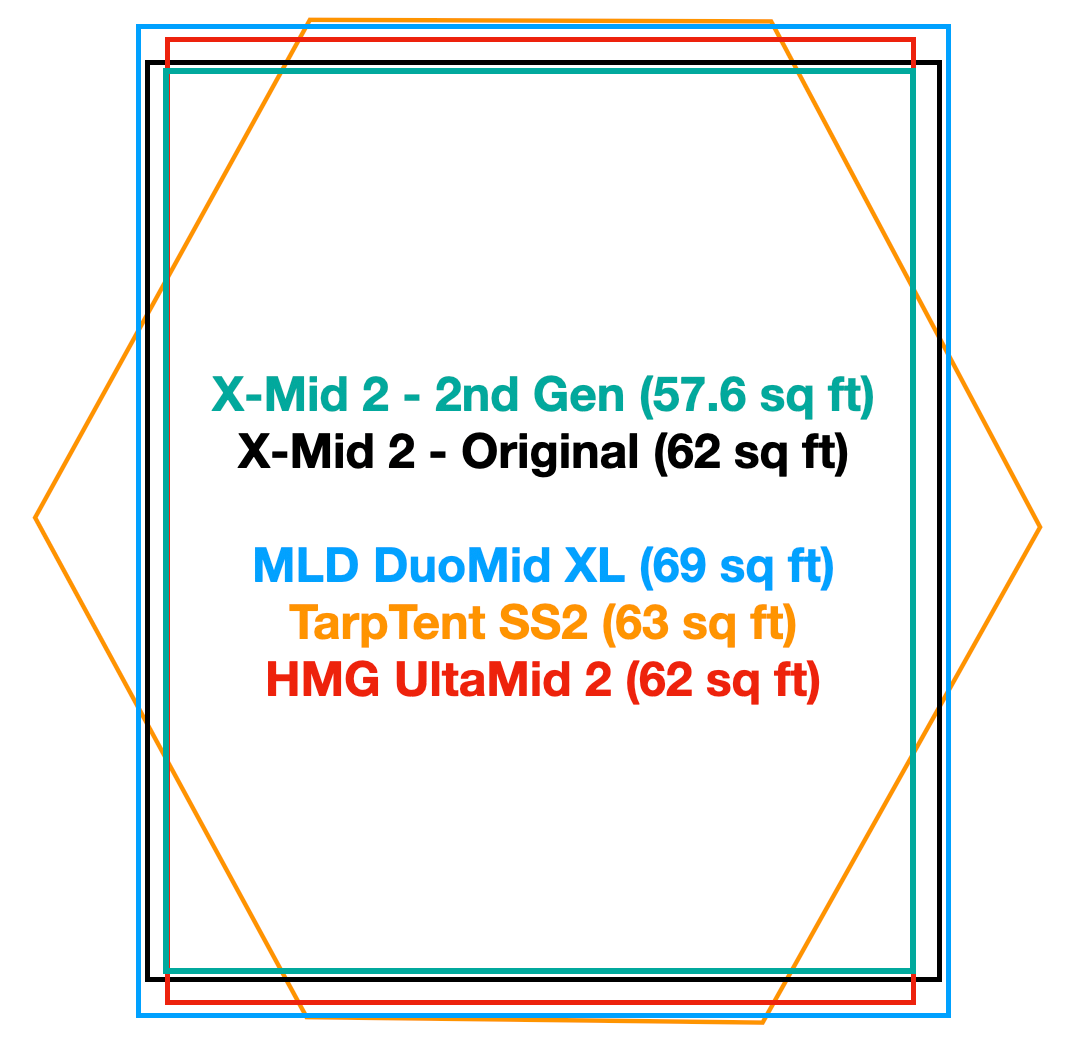 2. STORMWORTHY
The X-Mid 2 is a very stormworthy tent, with incredibly good rain and snow performance thanks to the shape and materials. However, the weakest point has been vulnerability to wind gusts on the side panels. For the second generation we've improved this by re-patterning the fly with additional catenary cuts. The new shape is very familiar but now it pitches substantially tighter and is less sensitive to uneven tent sites. In addition to this tighter pitch, the stormworthiness has been further improved by:
The smaller fly reduces the profile to the wind
Additional mid-height guyout points on the side panels (added early 2022)
Additional mid-height guyout points on the end walls
The result is a substantial improvement in harsh weather performance and reduced need to use the peak guylines in moderate conditions.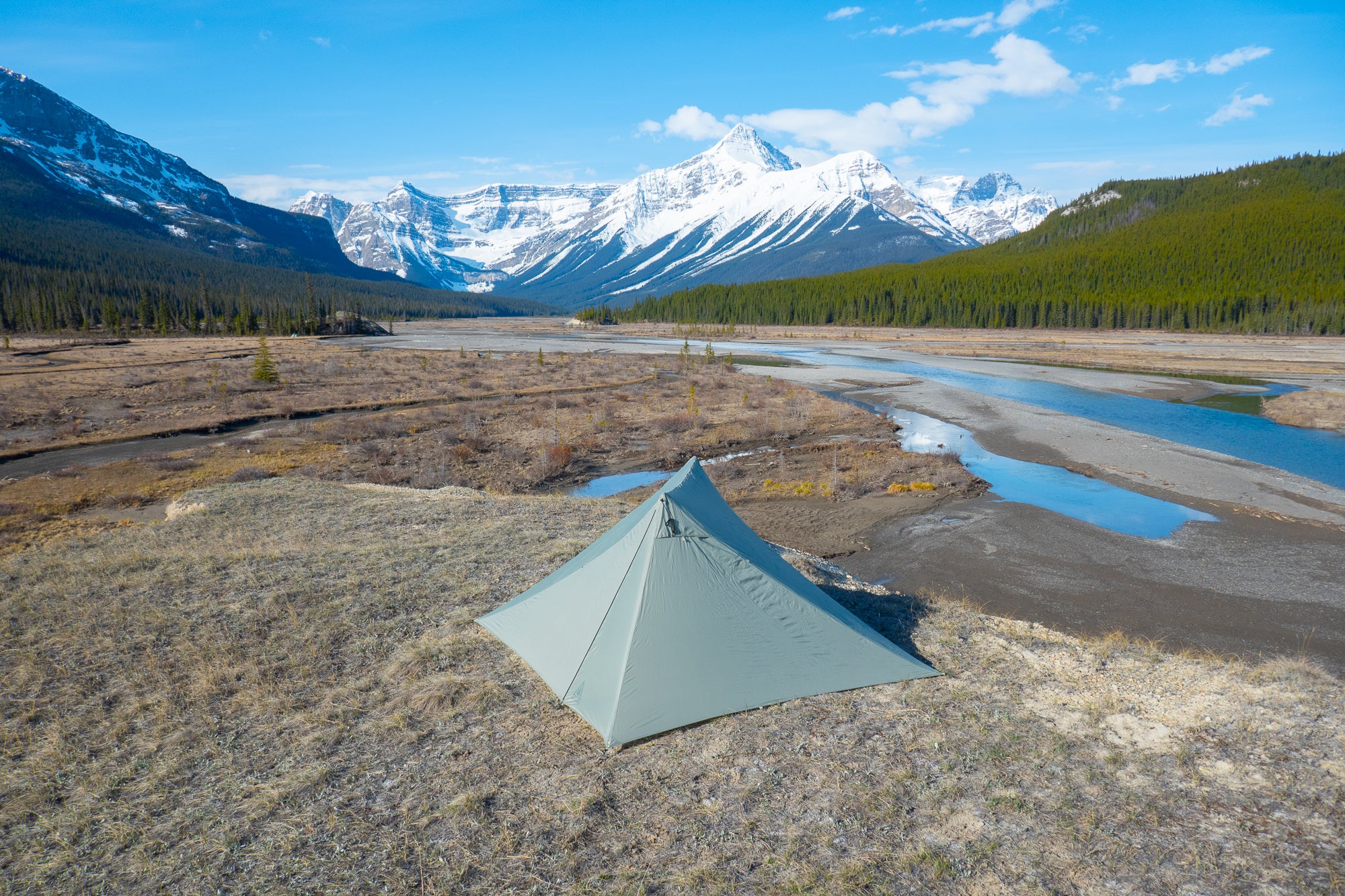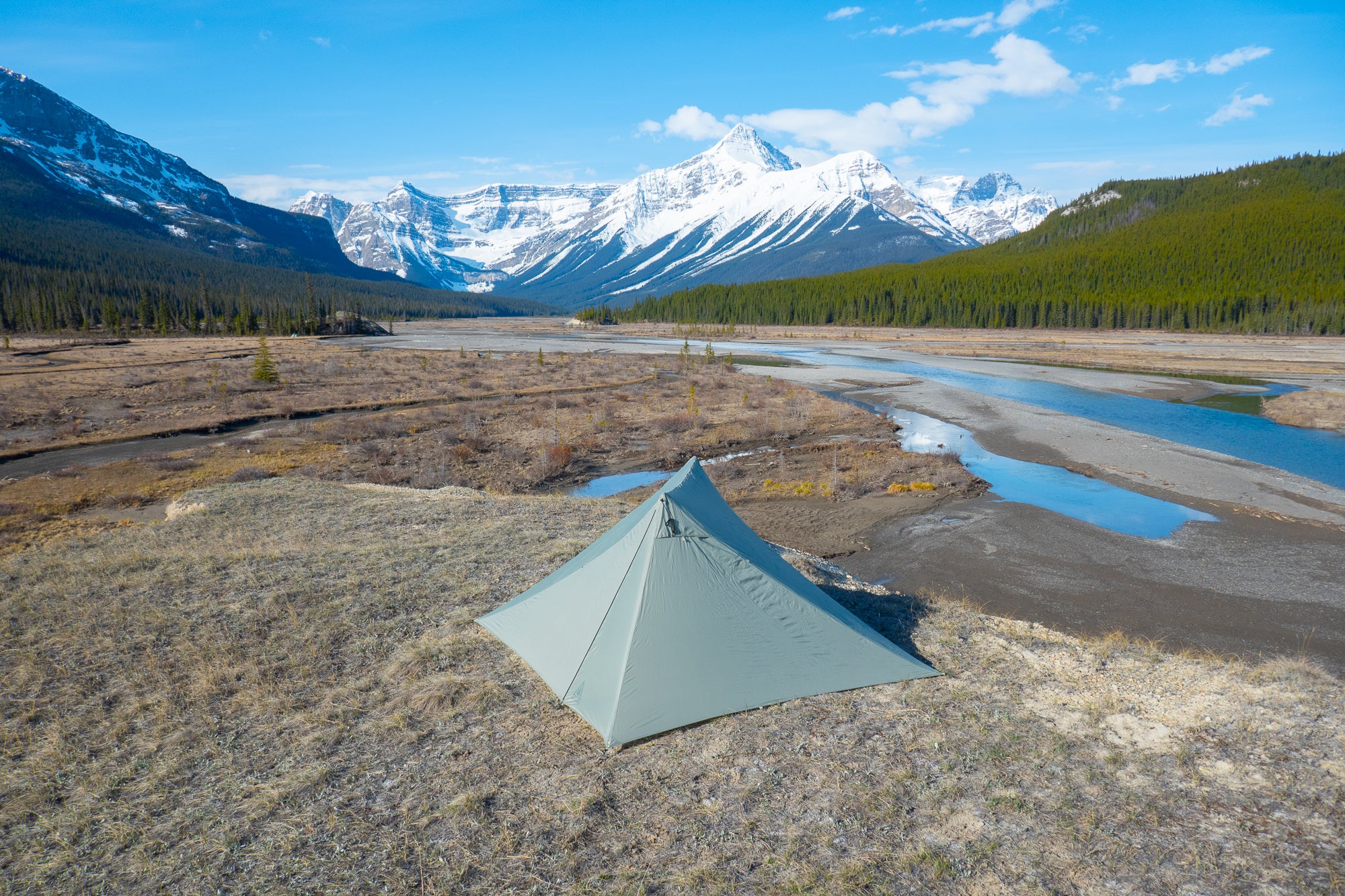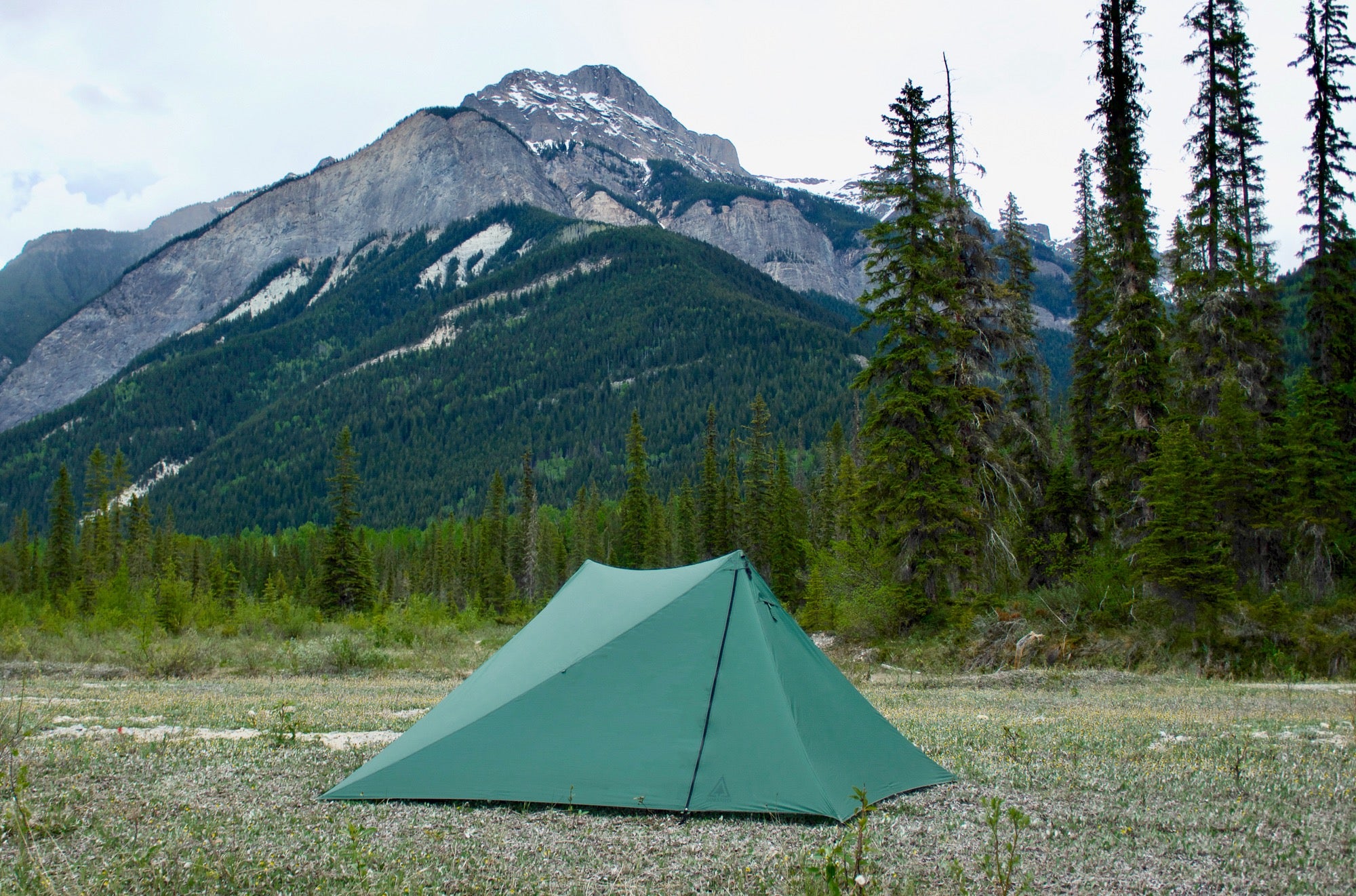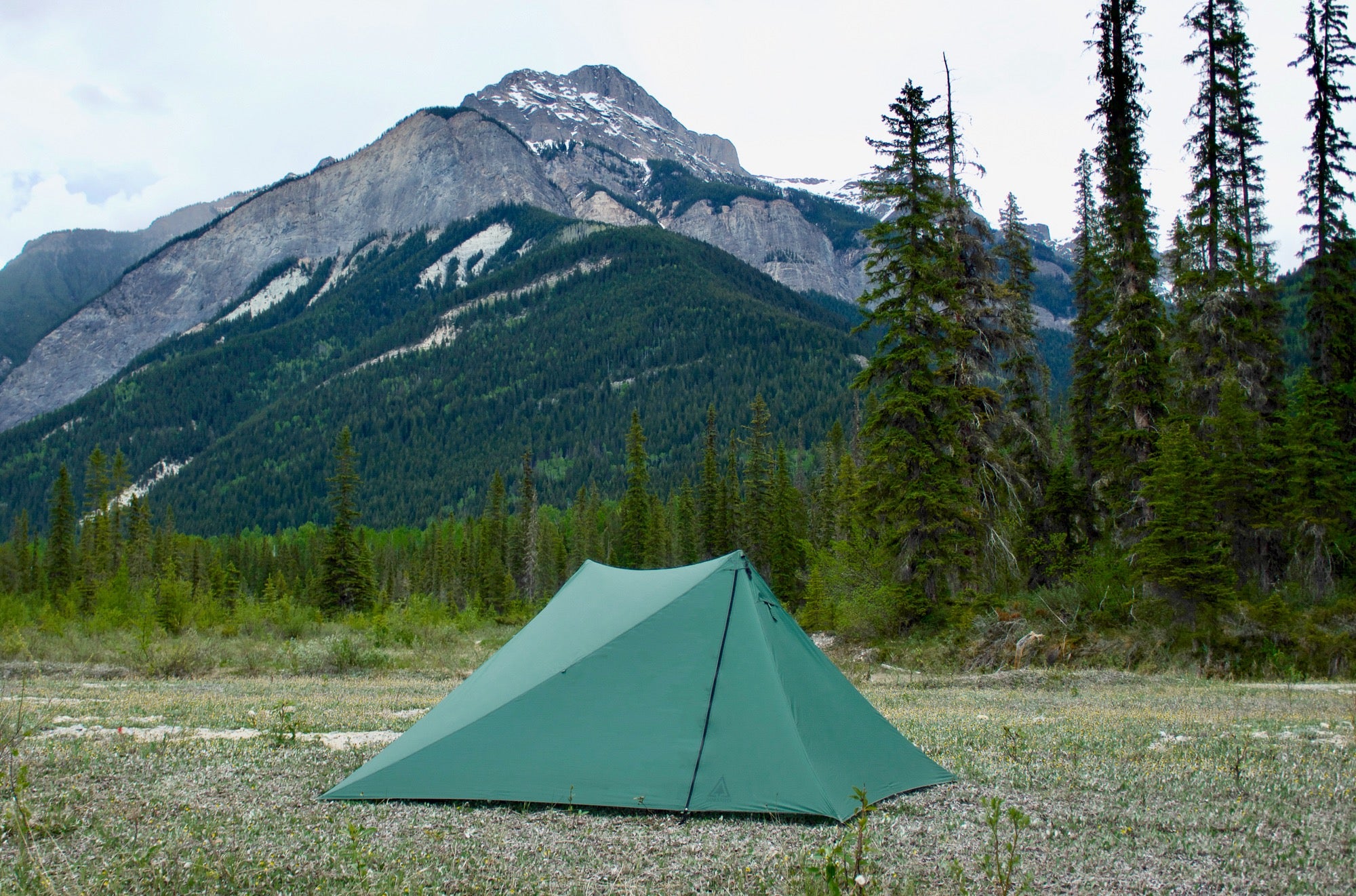 3. SOLID INNER VERSION
In response to requests from people who push their X-Mid's into more challenging conditions and winter use, we've added a new solid inner version called the "X-Mid 2 Solid" in our new Alpine Sage color. This version replaces most of the inner mesh with 15D woven fabric to provide greater warmth and protection from drafts, snow, sand, and rain splatter while remaining an excellent all around backpacking tent. We've kept mesh on the upper half of the inner doors for fresh air and the ability to see out.
In addition to the solid fabric, we made a few other changes to optimize the X-Mid 2 Solid for high winds including:
10mm buckles reinforce the base of the fly zippers
New reinforcement patches strengthen the extra stake points along the hem
The peak guylines are upgraded from regular cord to new stronger and low stretch cord to help the tent deflect less in high winds.
All of this adds only 1 oz / 30 g on top of the mesh version. Both the mesh and solid versions are an excellent all around tents and will work well in almost all conditions. We recommend the mesh version for general use, hot areas, and stargazing, while the solid version is also excellent for general use while being optimized for cooler areas and shoulder season conditions.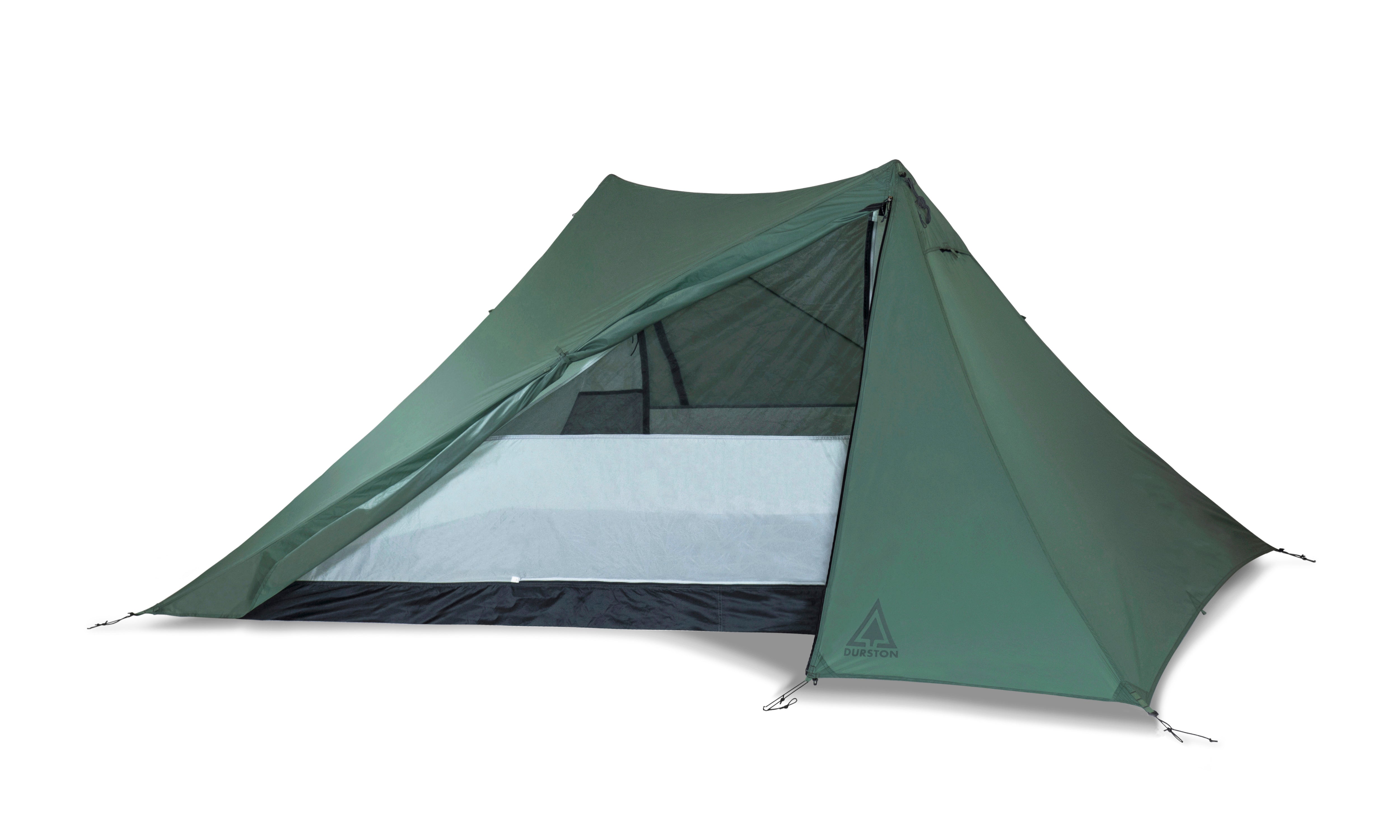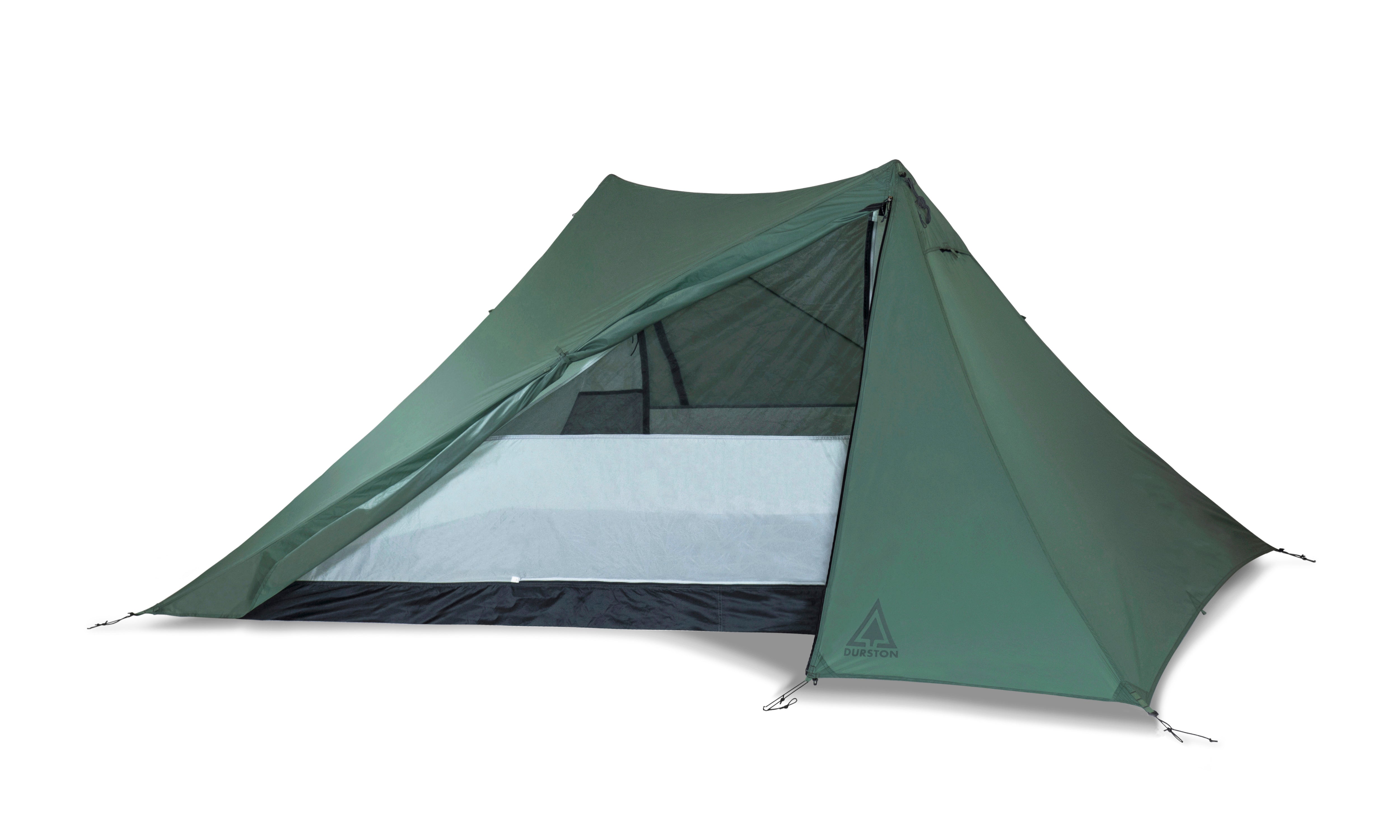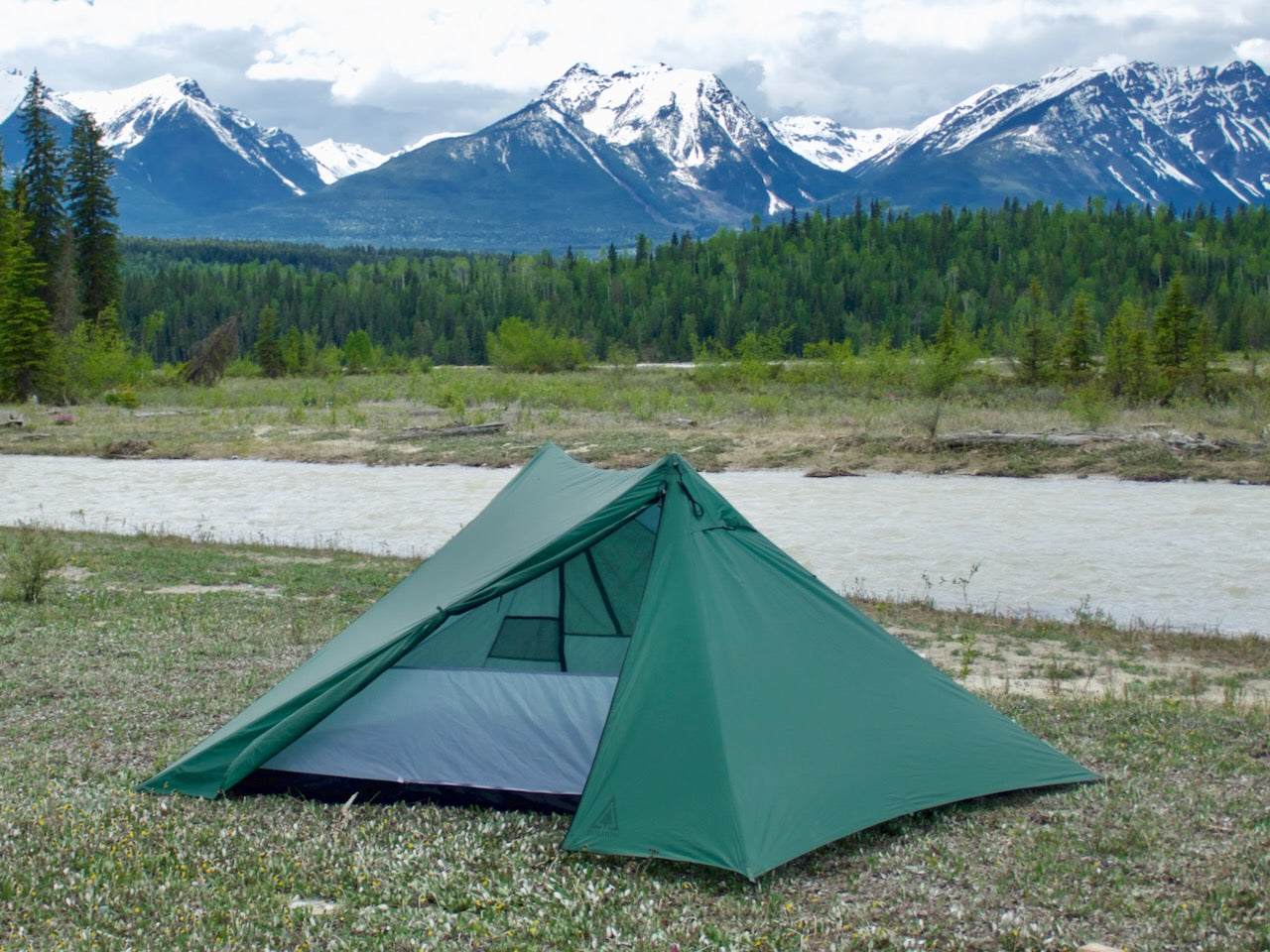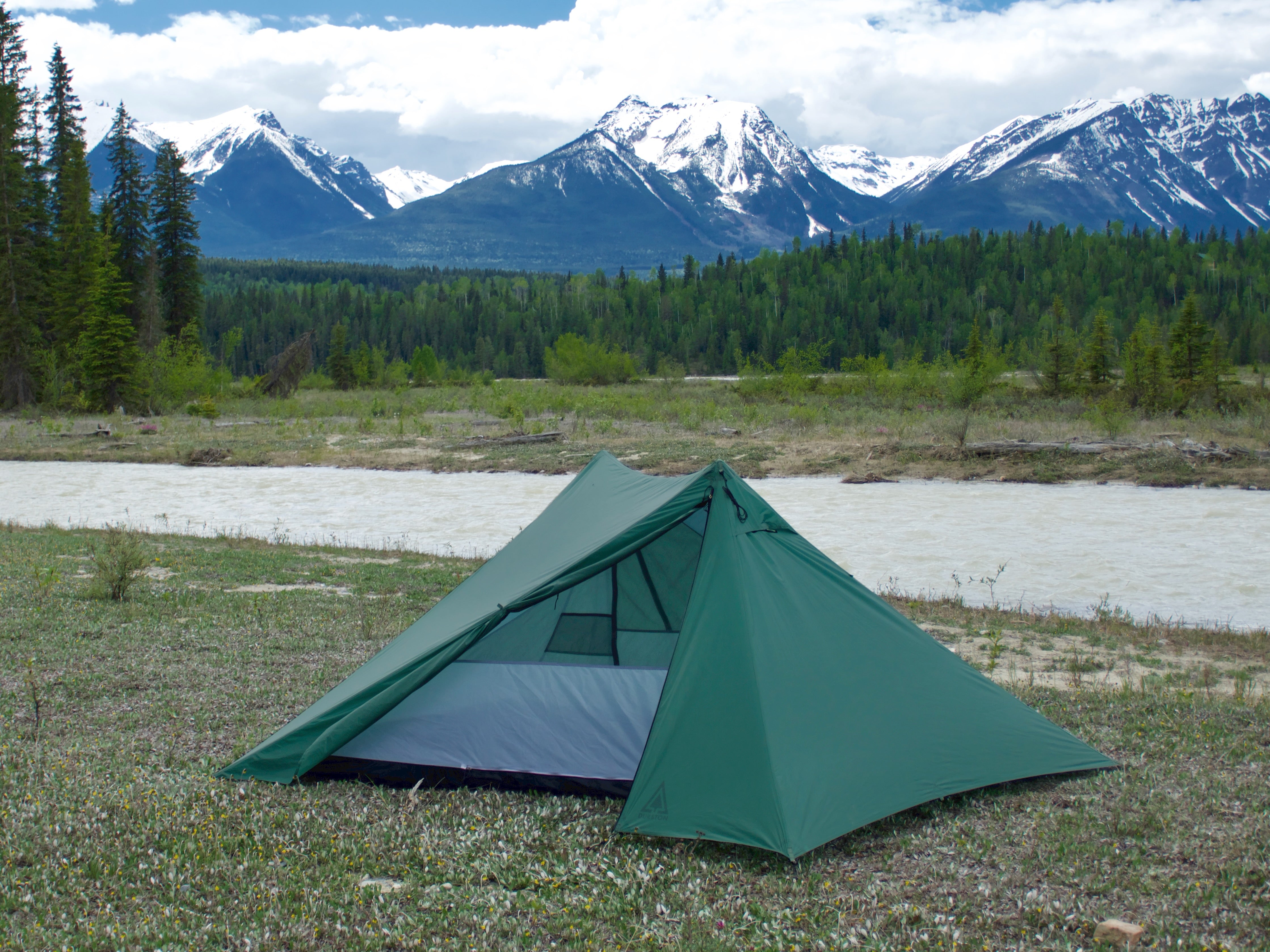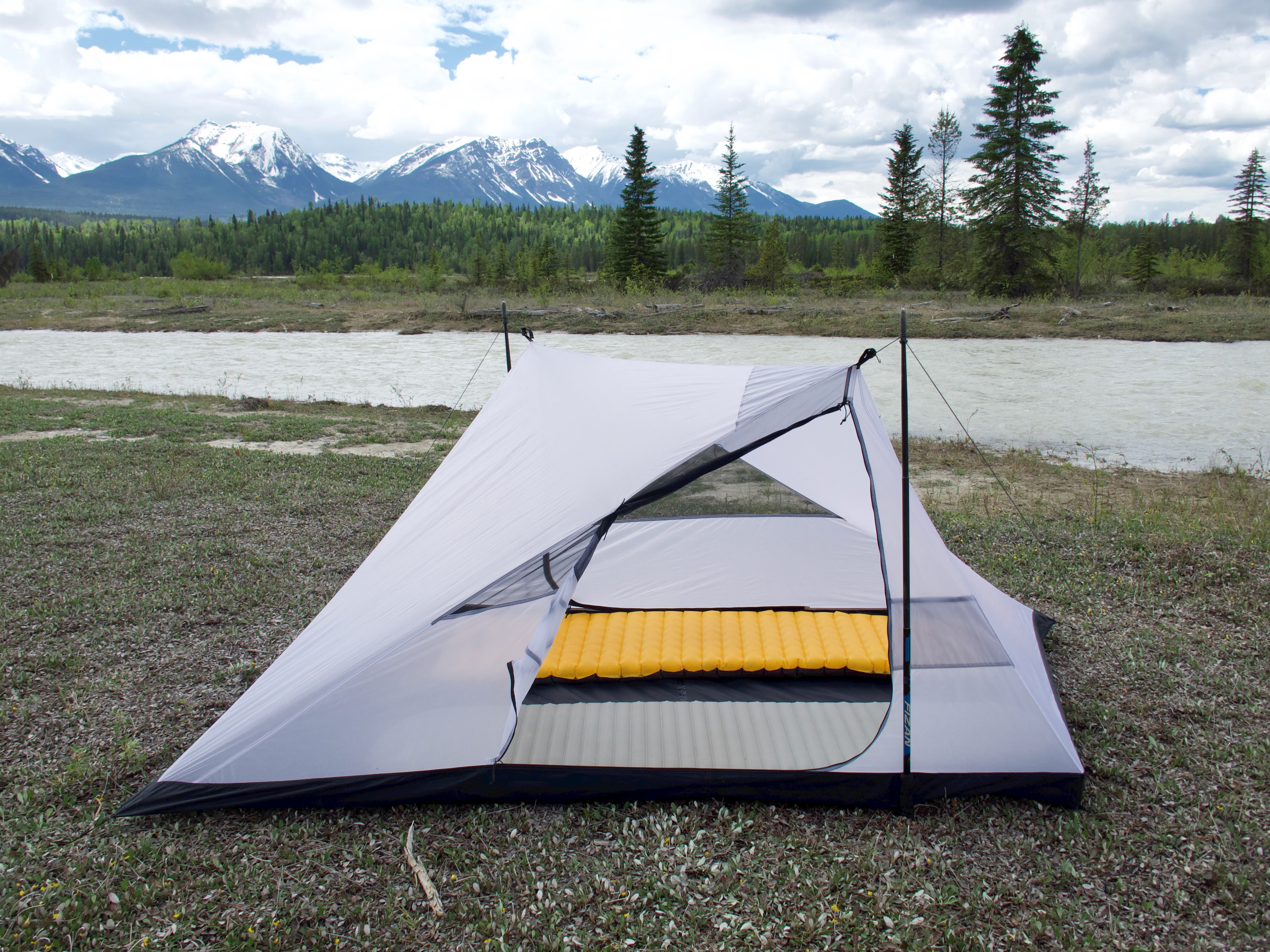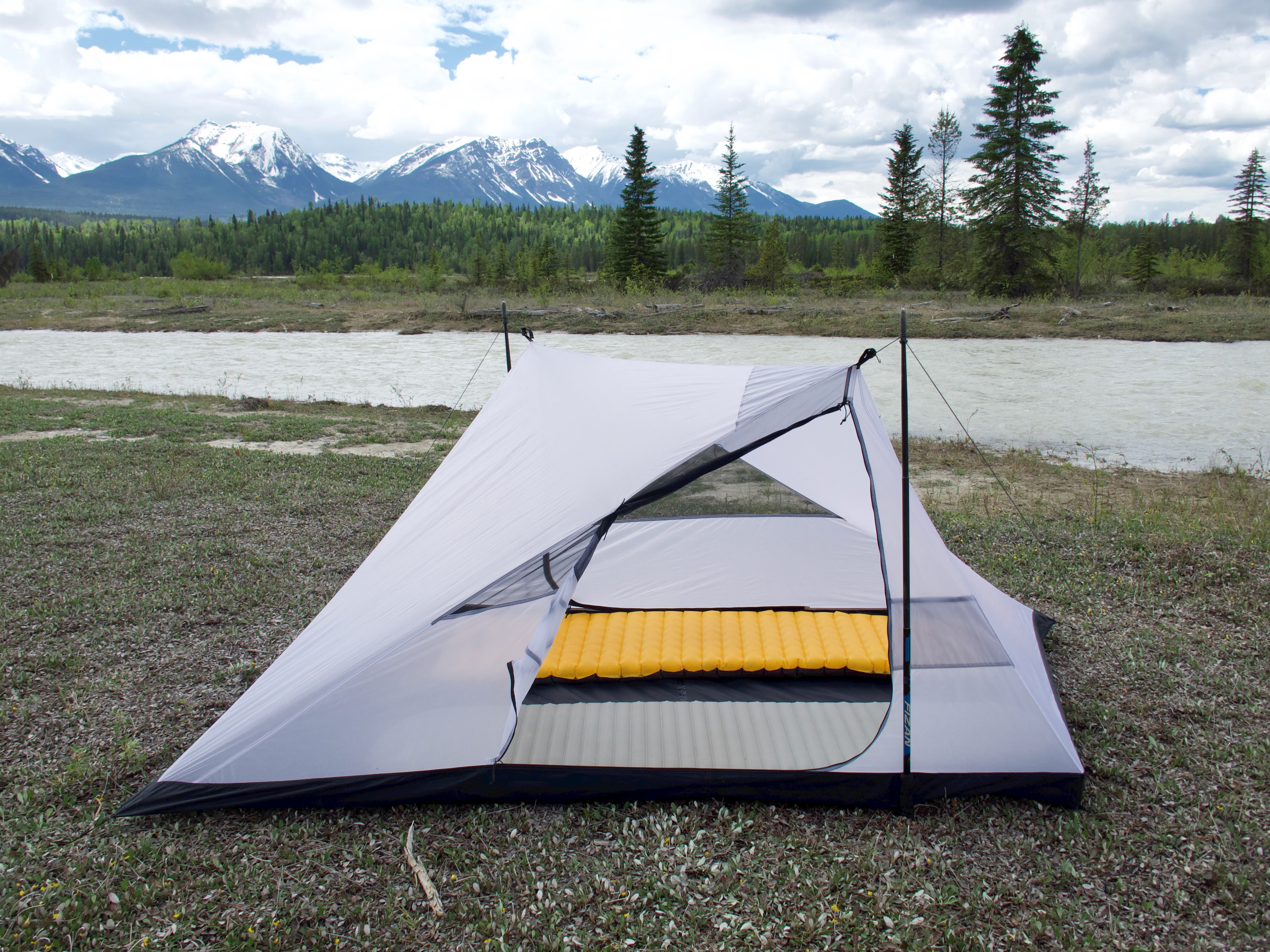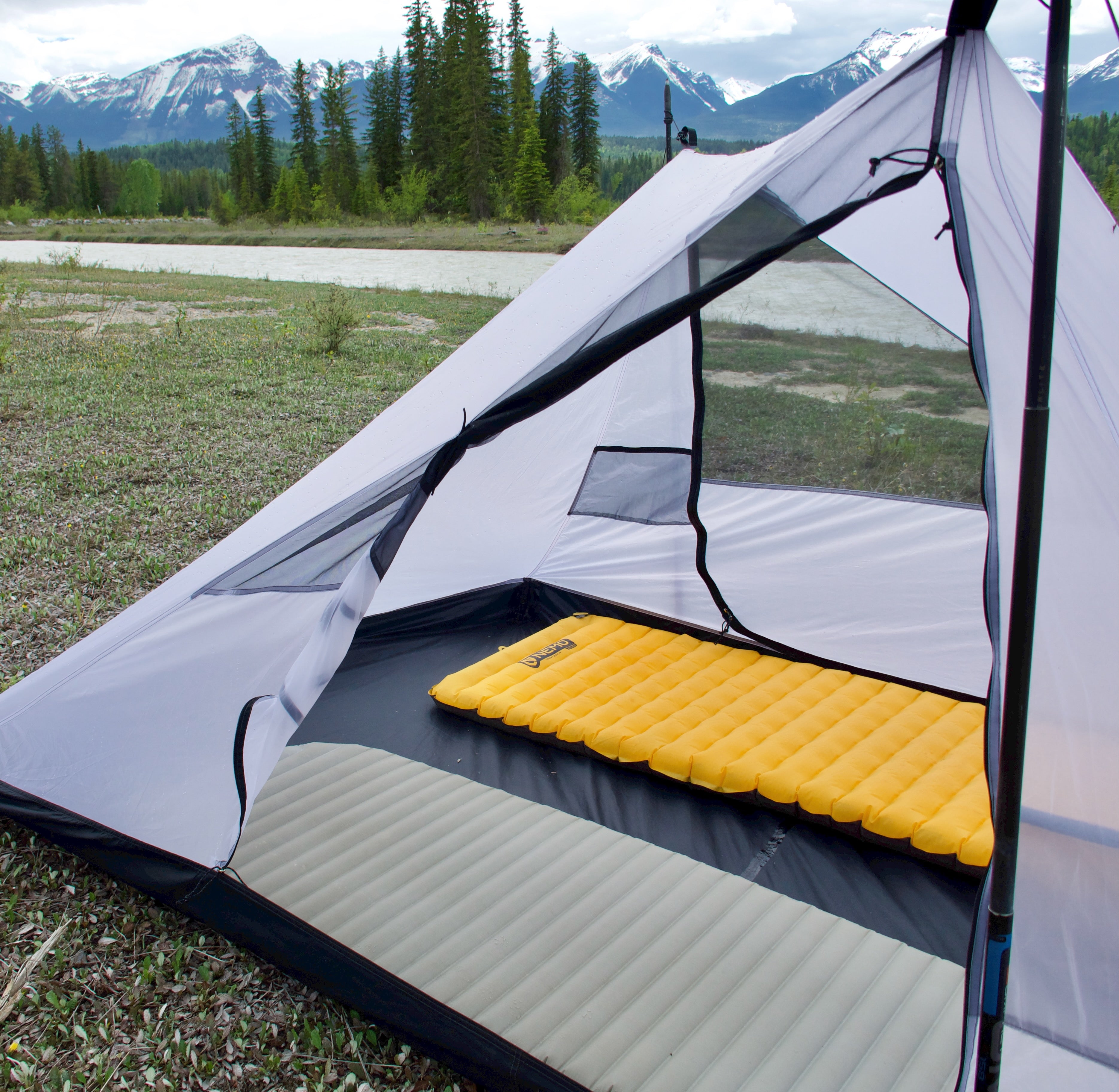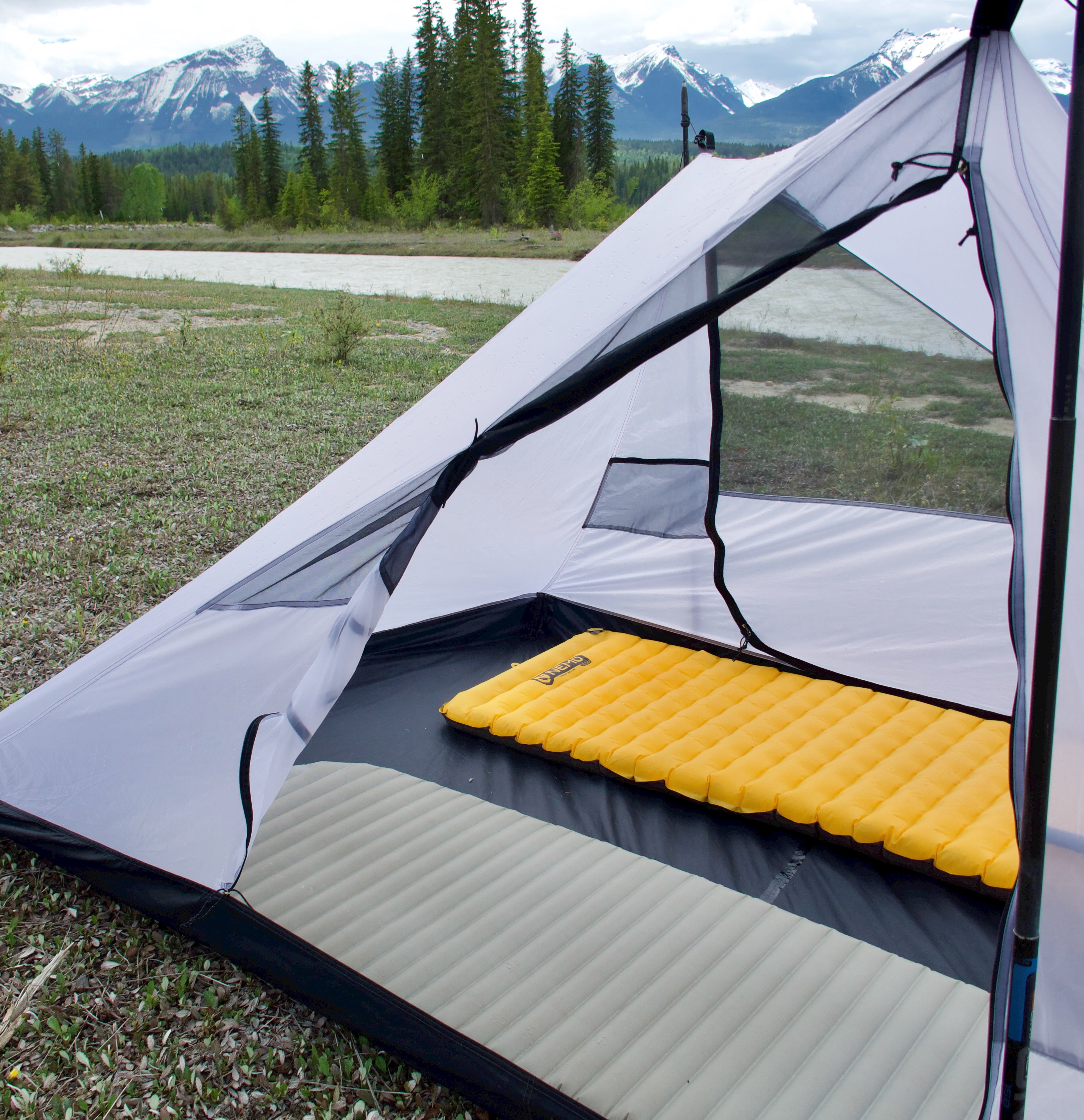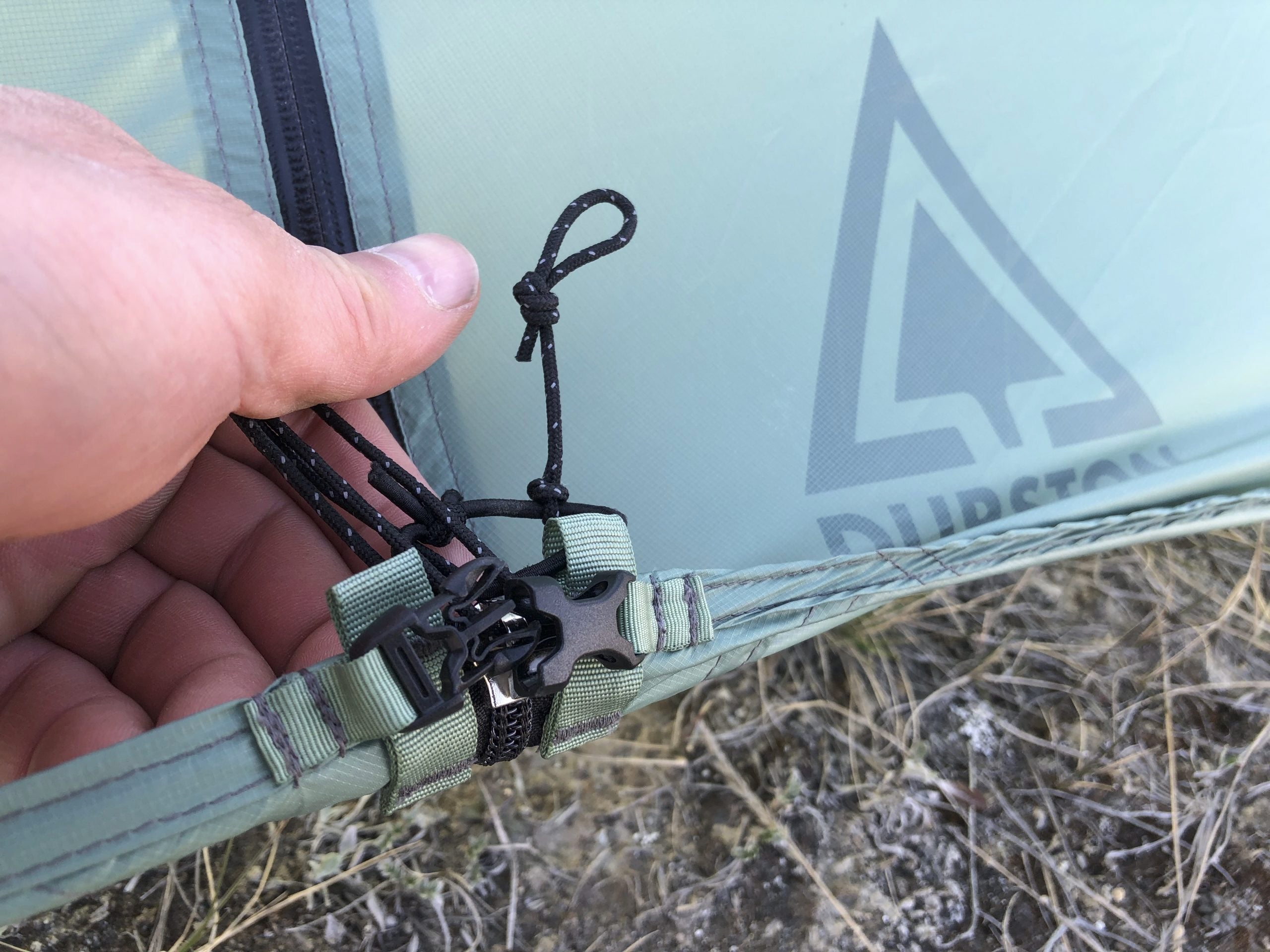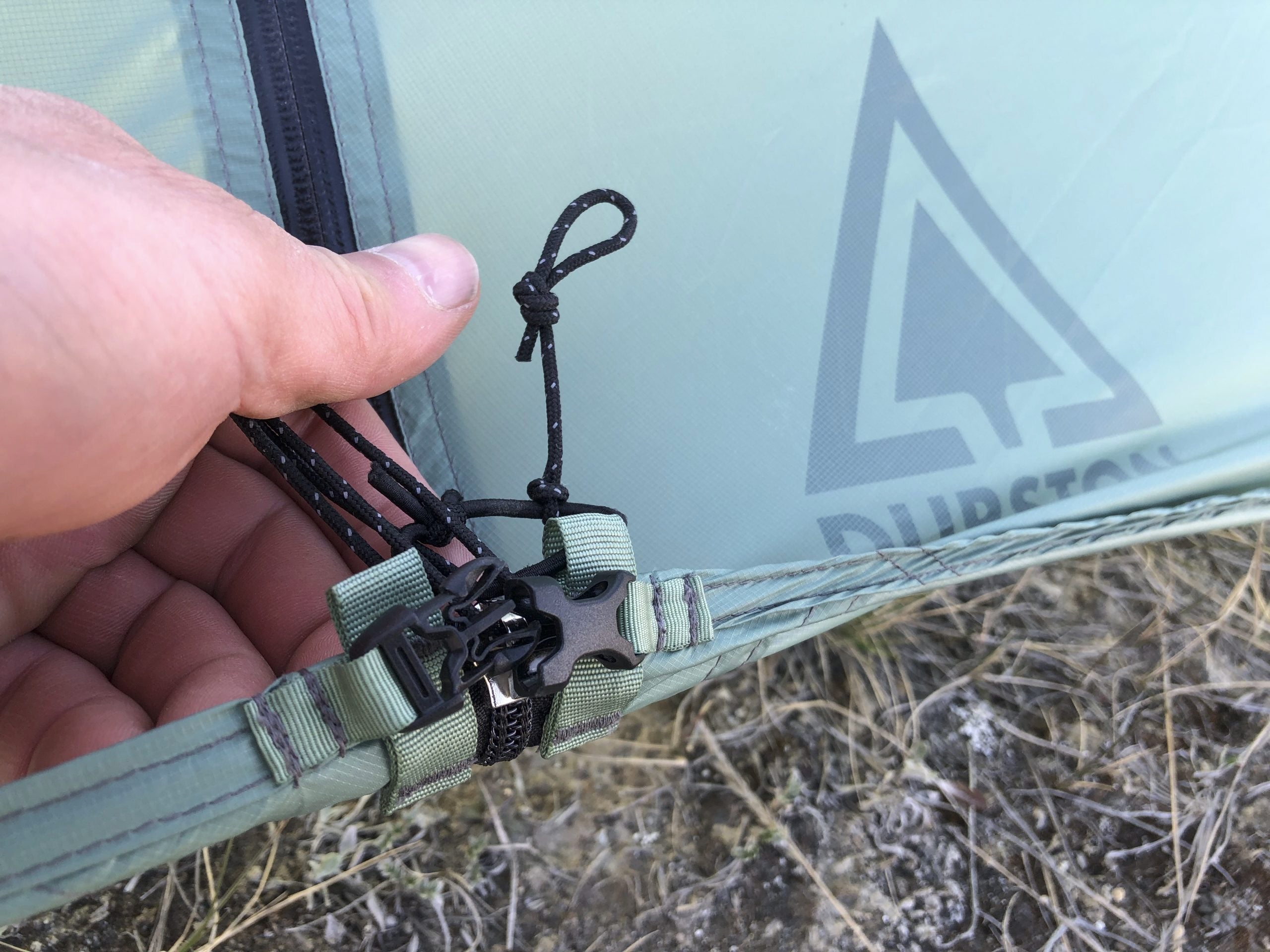 4. USER FRIENDLY
User friendliness is a top priority because when the conditions are tough you need a shelter that just works. We've made further improvements here for the second generation, including:
New magnetic door toggles use super strong magnets and make securing and releasing the doors easier.
The connections between the inner floor and trekking pole handles have been revised to avoid sliding up the pole (this provides a more solid connection for easier one handed operation of the zippers).
Interior sidewall pockets are a bit less deep so they are easy to retrieve smaller items from.
New flexible vent struts are easier to pack up compared to the previous rigid struts.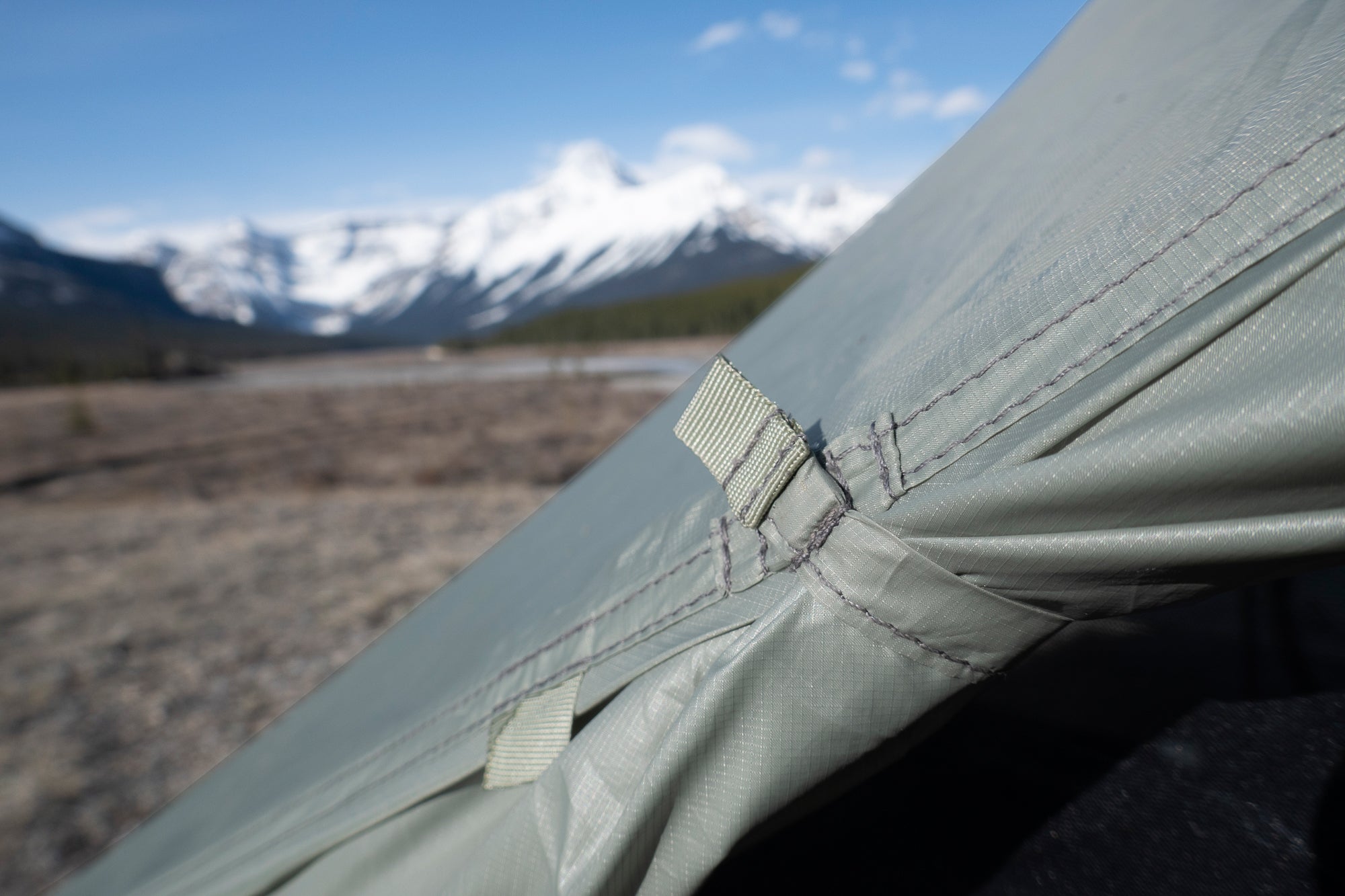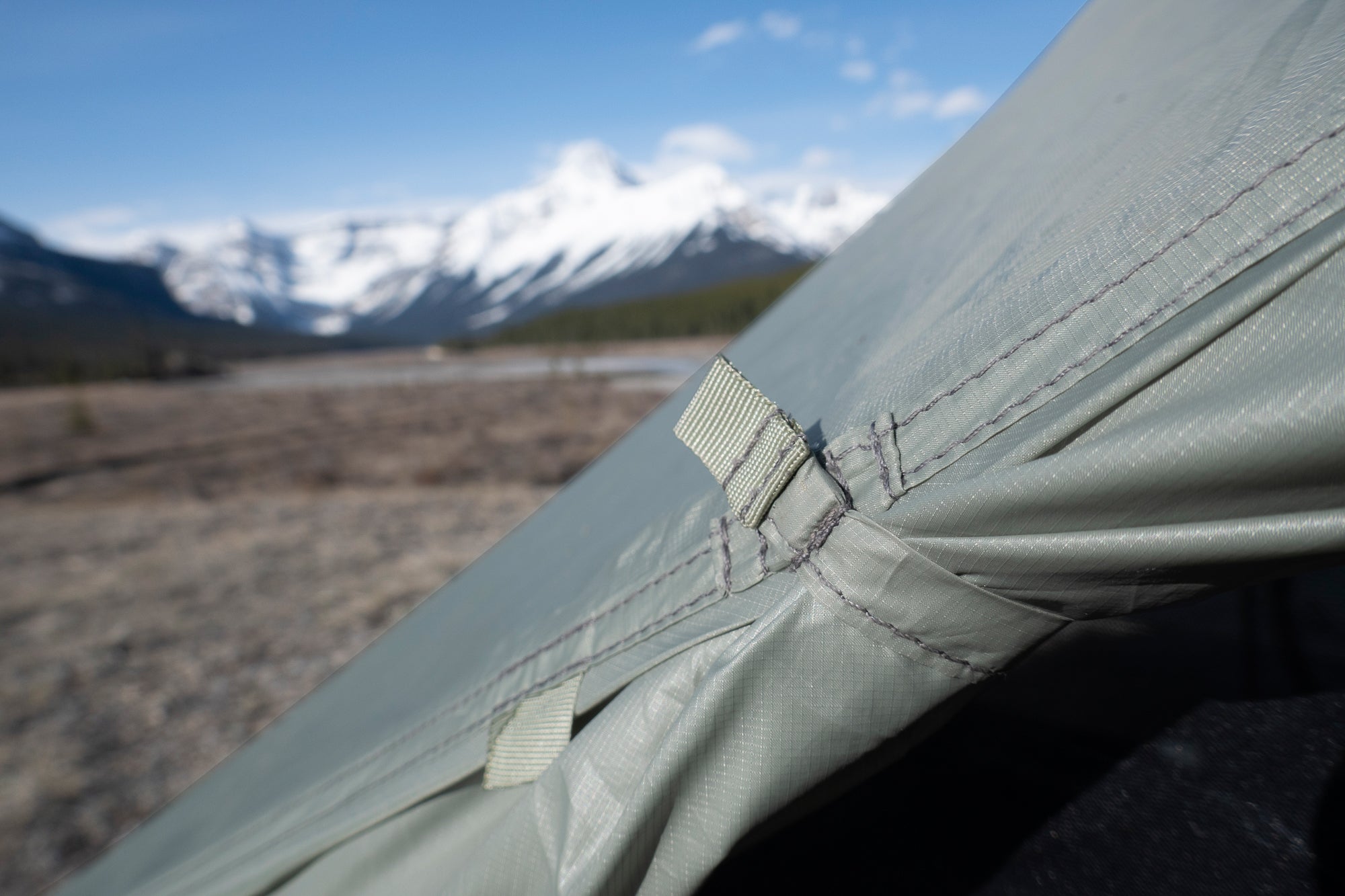 5. LIGHTER
It's easy to make a tent better and more stormworthy if weight is not a concern, however improving a tent while keeping the weight the same or reducing it is a major challenge. With second generation X-Mid 2 we did make some changes that add weight and yet we managed to reduce the overall weight by 0.7 oz (20 grams) to just 35 oz (1005 g) for the regular mesh version.
We did this in the best possible way: through improvements in design efficiency rather than switching to less durable components, thinner coatings, or omitting functionality. Specifically, we've saved weight by:
Slightly small fly saves some material
Waterproof seam construction (double needle lap felled seam with waterproof thread) on the two steeper fly corners above the vestibules saves seam tape. 
Revised inner pocket design saves a few grams of mesh.
In total, the second generation X-Mid 2 is a big step forward. It's substantially tighter pitching and fits better into small sites, while being spacious and refined. And it still comes in sage…only now it's your choice between Desert Sage or Alpine Sage.
Back to Main X-Mid 2 page