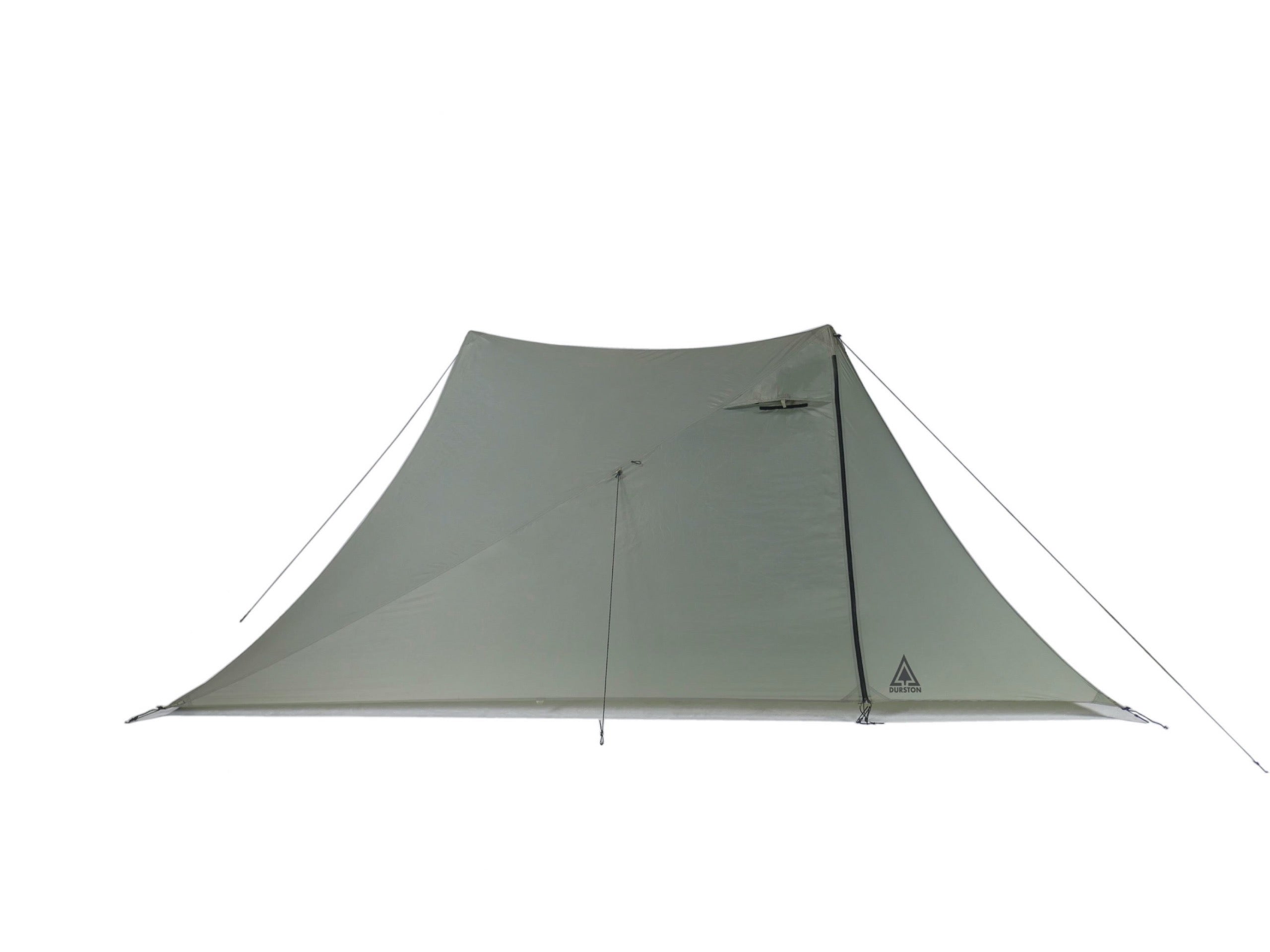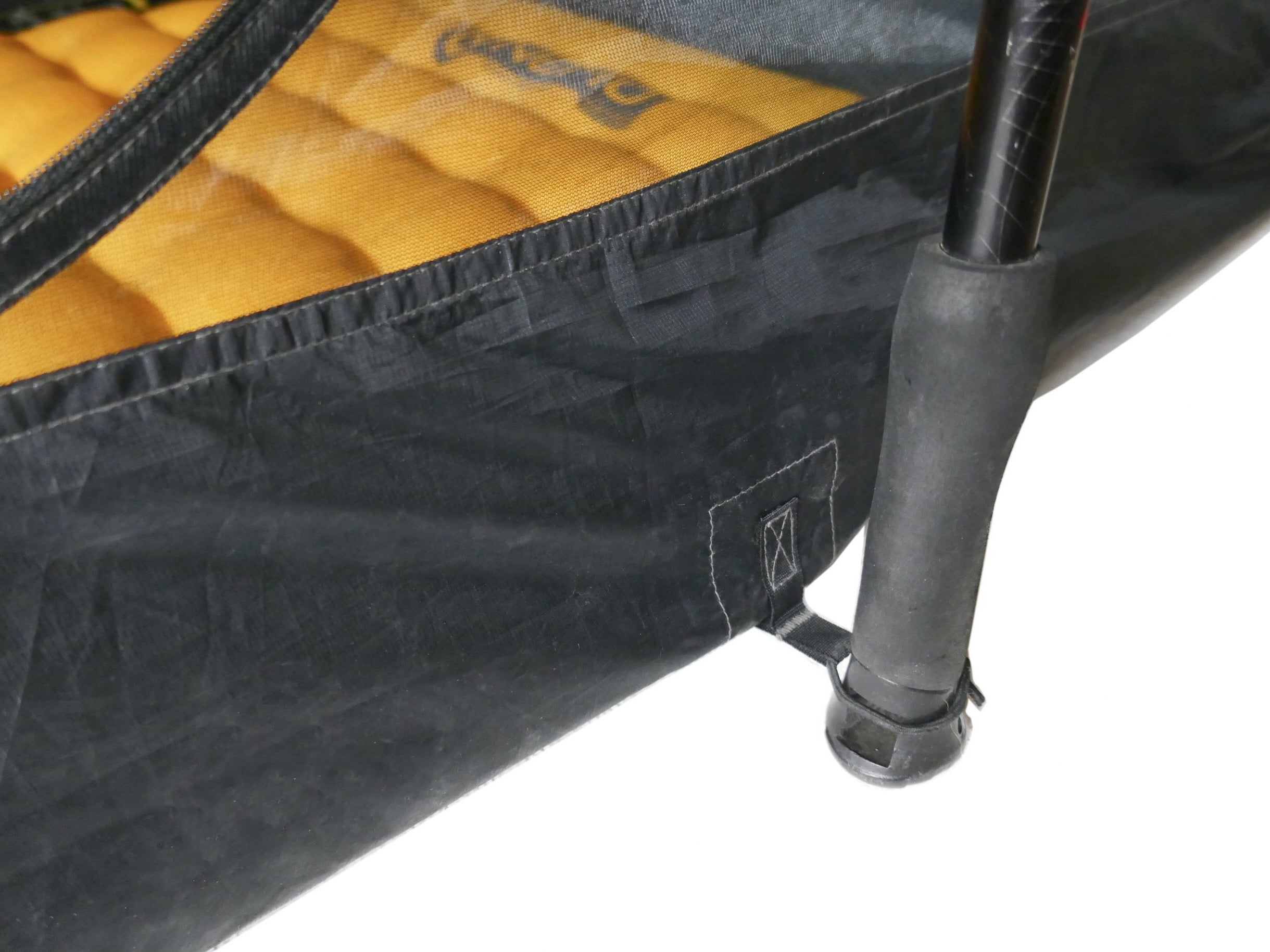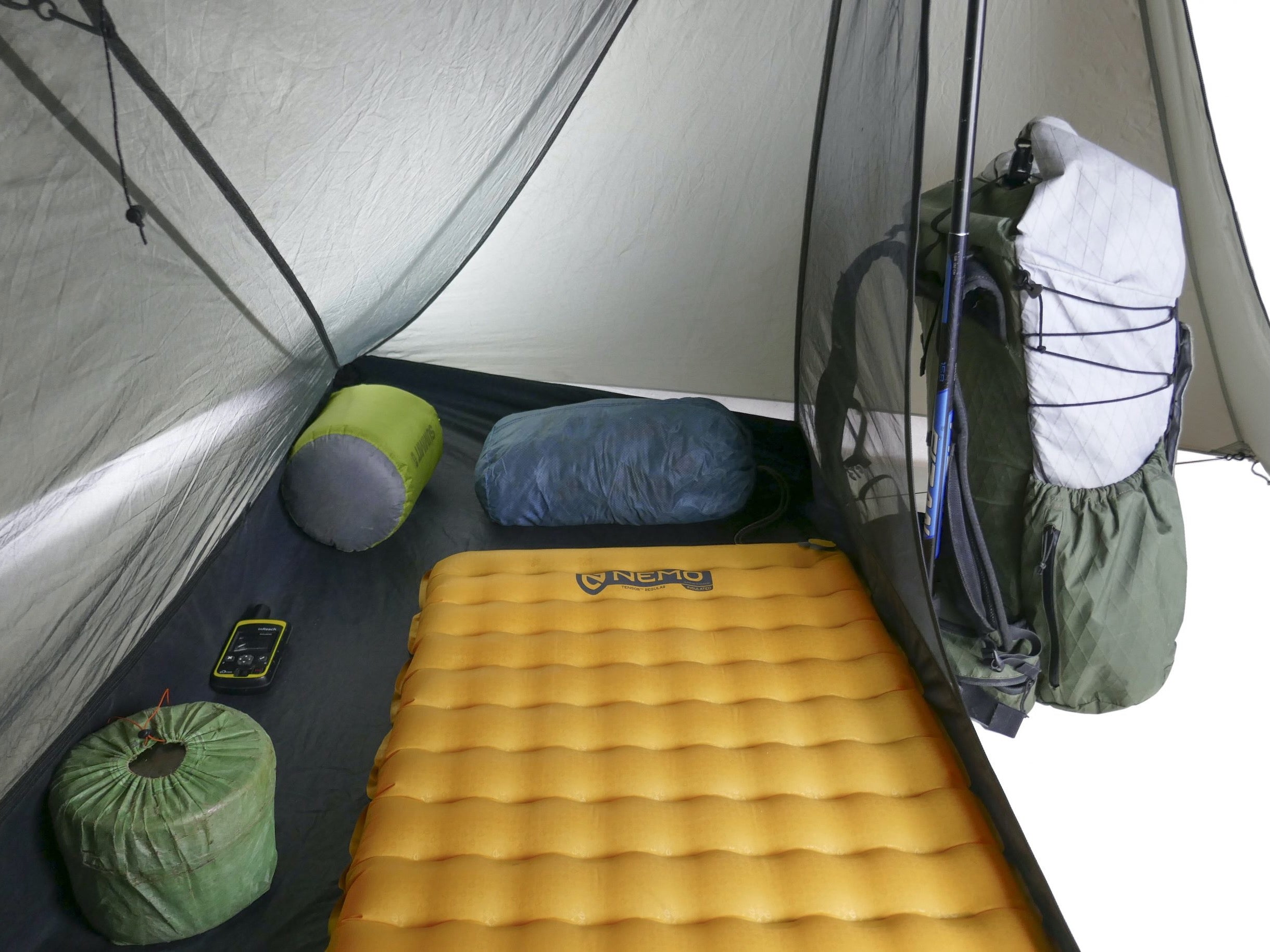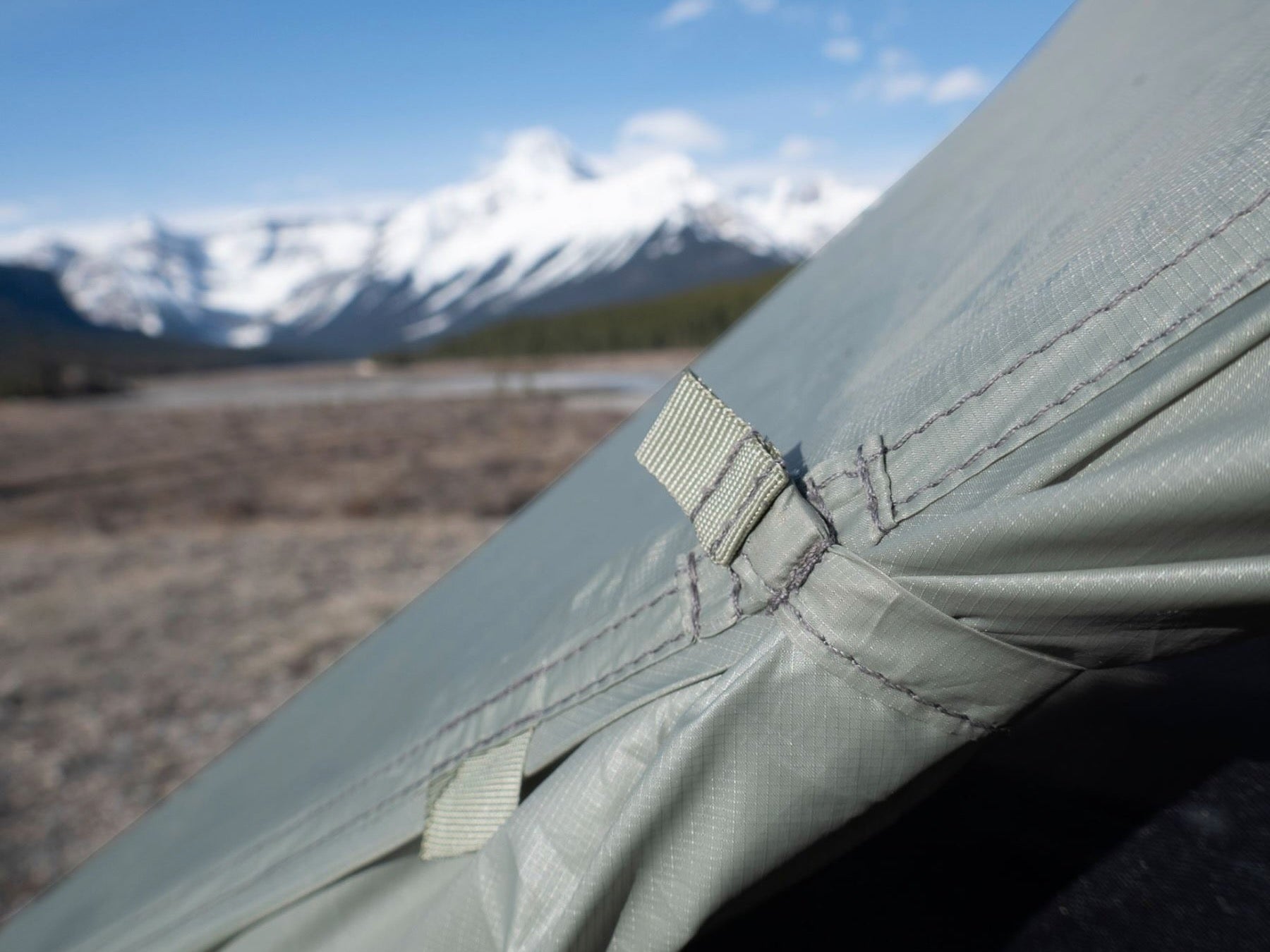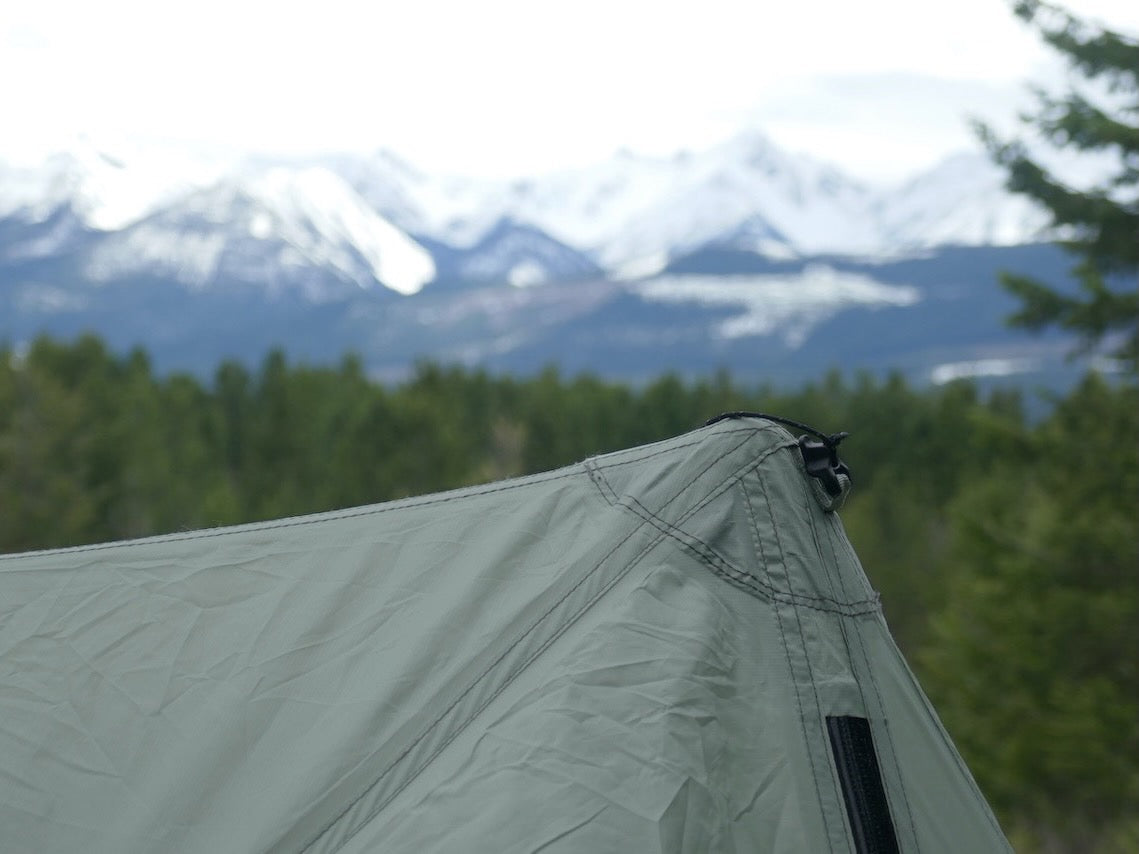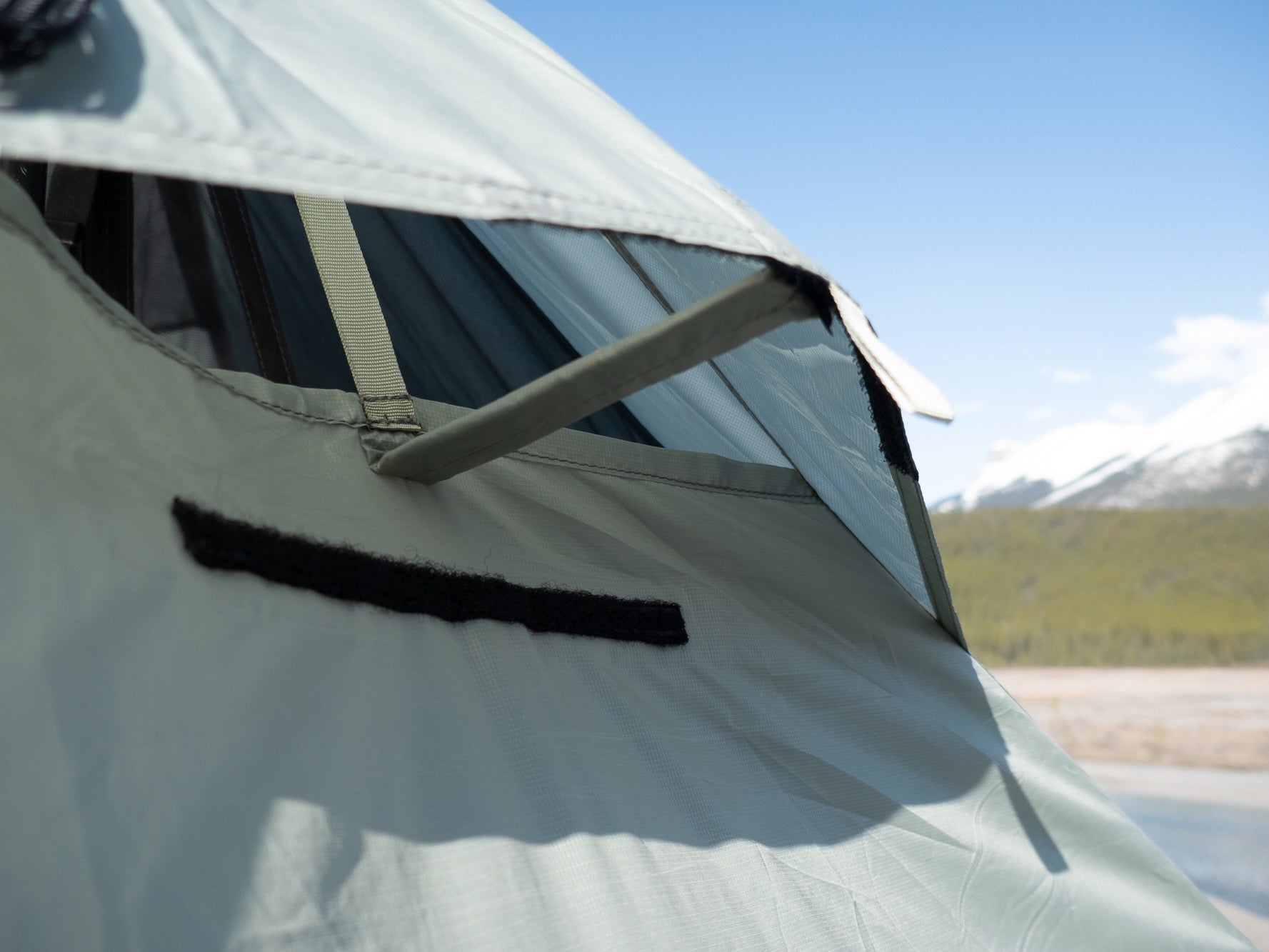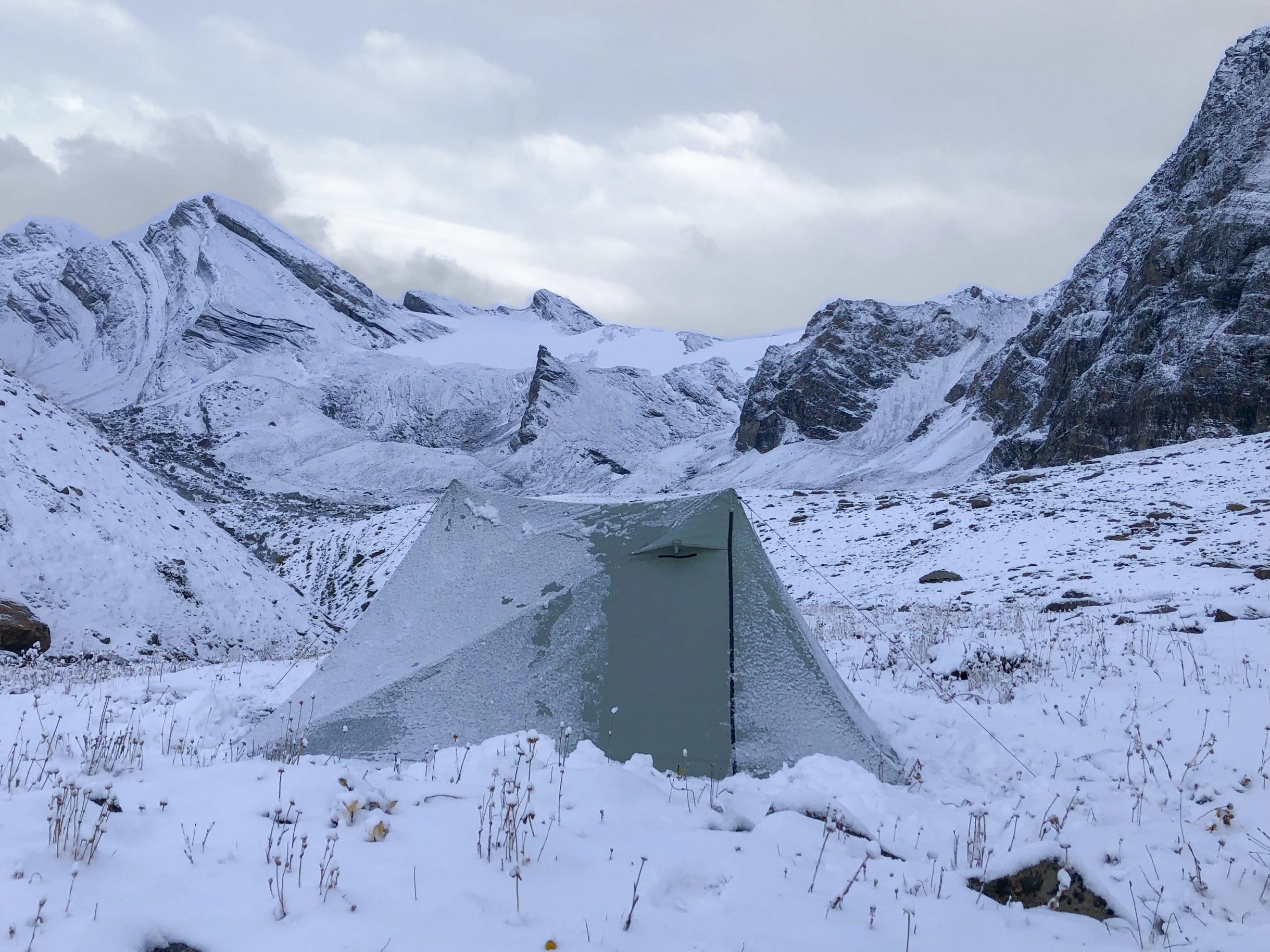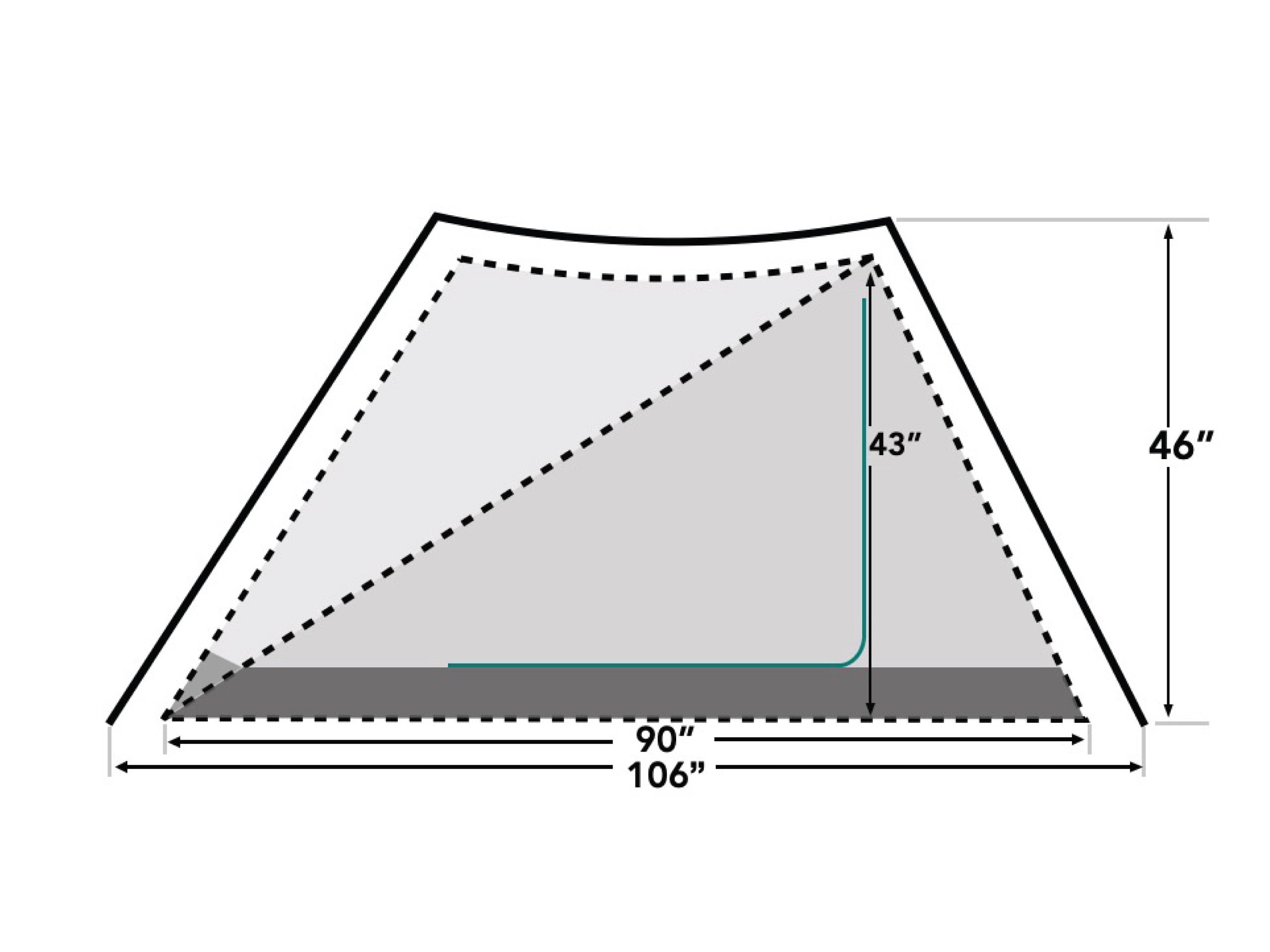 X-Mid 1
---
X-Mid 1
Sale price

$240.00 USD
Regular price
(/)
Pinnacle of Lightweight Tent Design
The X-Mid 1 has been developed from the first principles of geometry to achieve the most weight efficient, simple to use, and stormworthy design for a trekking pole shelter. The result is a double wall tent that is incredibly user friendly, capable and spacious while weighing just 28 oz (795 g). As a result, it has become one of the most awarded tents in recent years, and has received awards for best tent from The Trek, Outdoor GearLab, Section Hiker and numerous other respected outlets.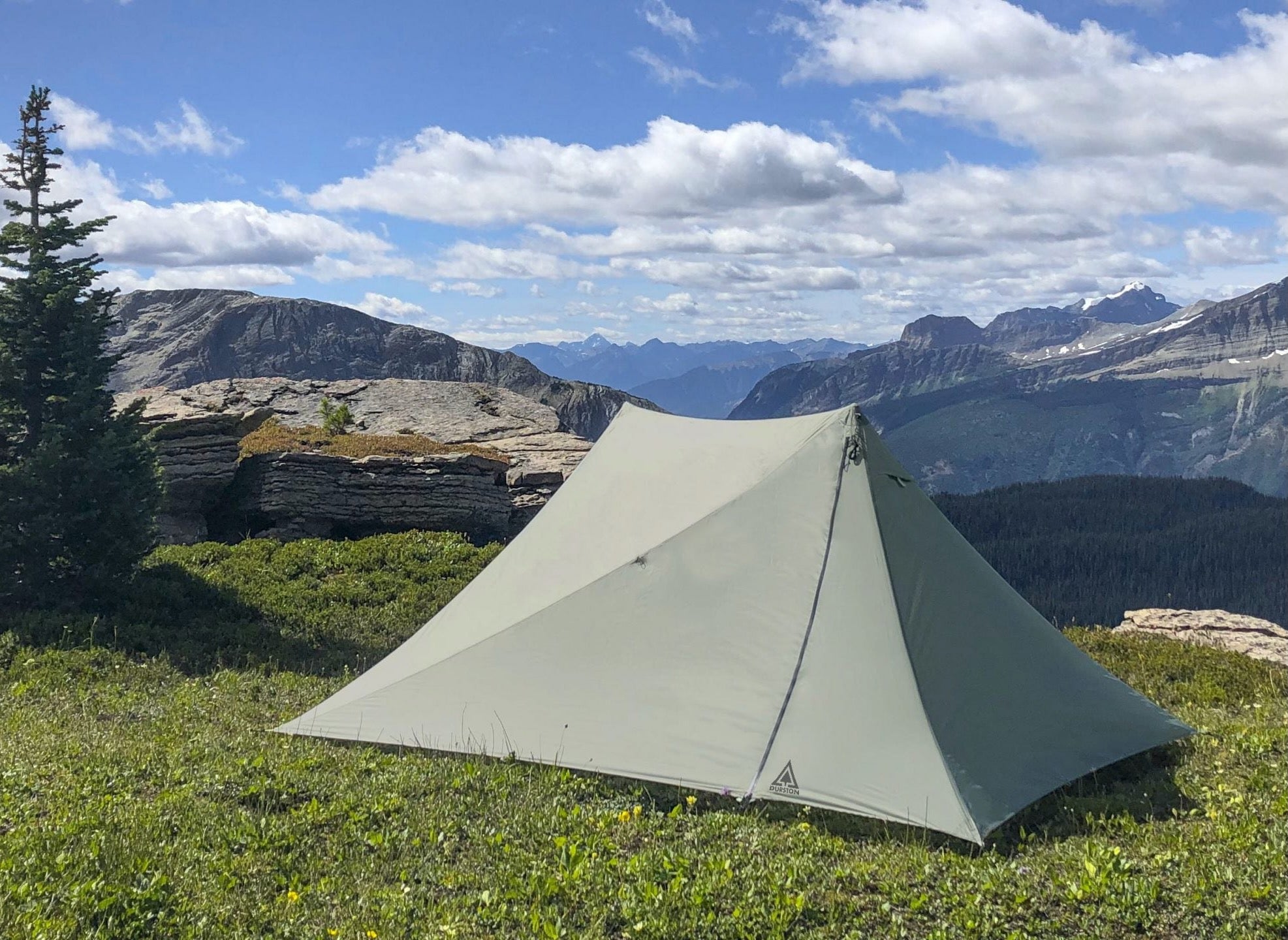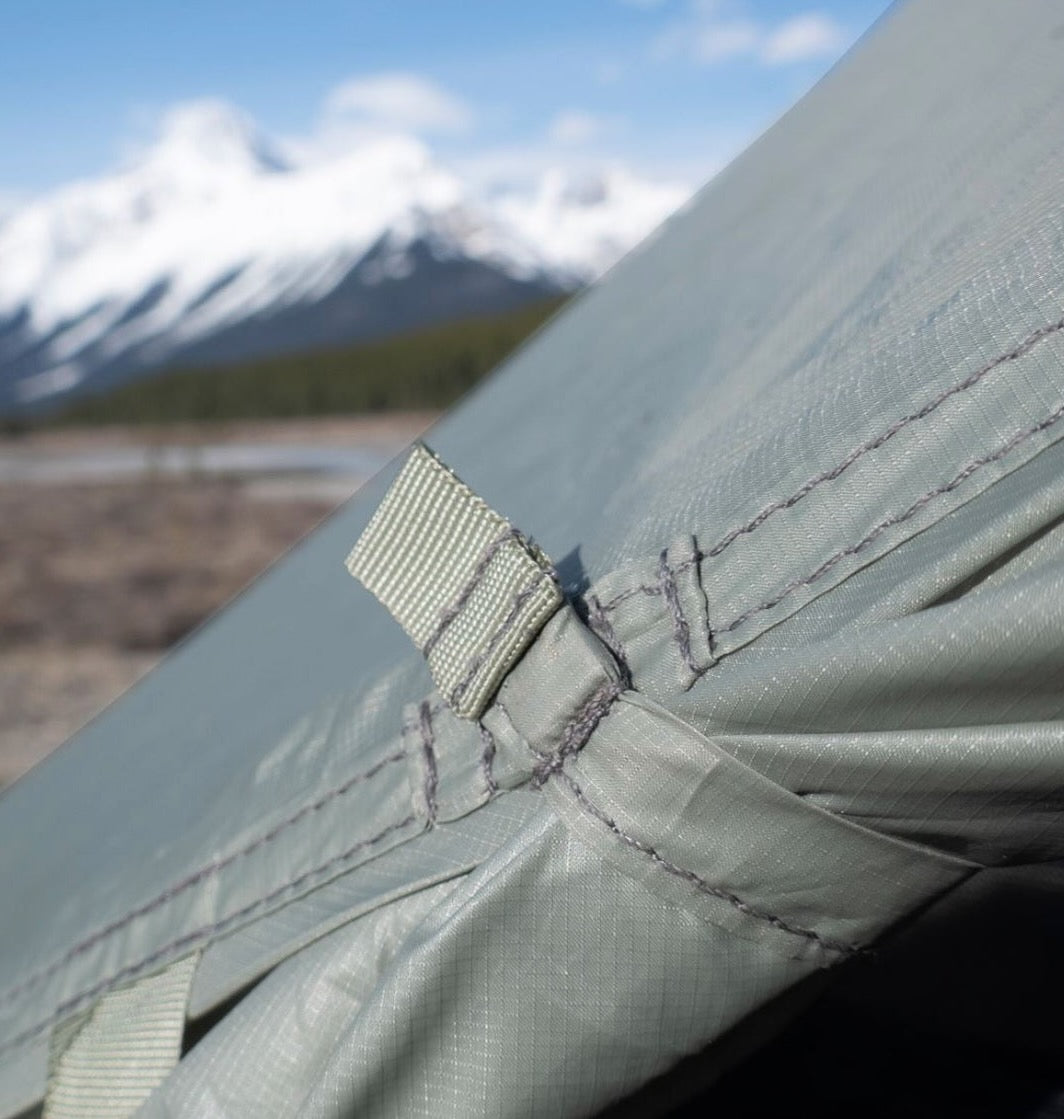 USER FRIENDLY
Simplicity and user friendliness are a major focus for the X-Mid because the last thing you want in bad weather or at the end of a long day is a tent that is a hassle to use. We avoid complexity and improve the user experience with our focus on first principles design, combined with obsessive attention to detail and extensive real-world validation.
Unlike most trekking pole tents, the rectangle based X-Mid offers a simpler 4 stake pitch. There are no mandatory guylines, no struts that are harder to pack up and store, and no measuring pole heights or estimating odd angles. It goes up quickly with just 4 required stakes and 2 poles that can be extended without measuring.
Once pitched, the user friendliness continues with large doorways that aren't blocked by poles, vestibules that put the main area beside the door instead of blocking it, magnetic door toggles, intuitive pockets, and one hand operated zippers.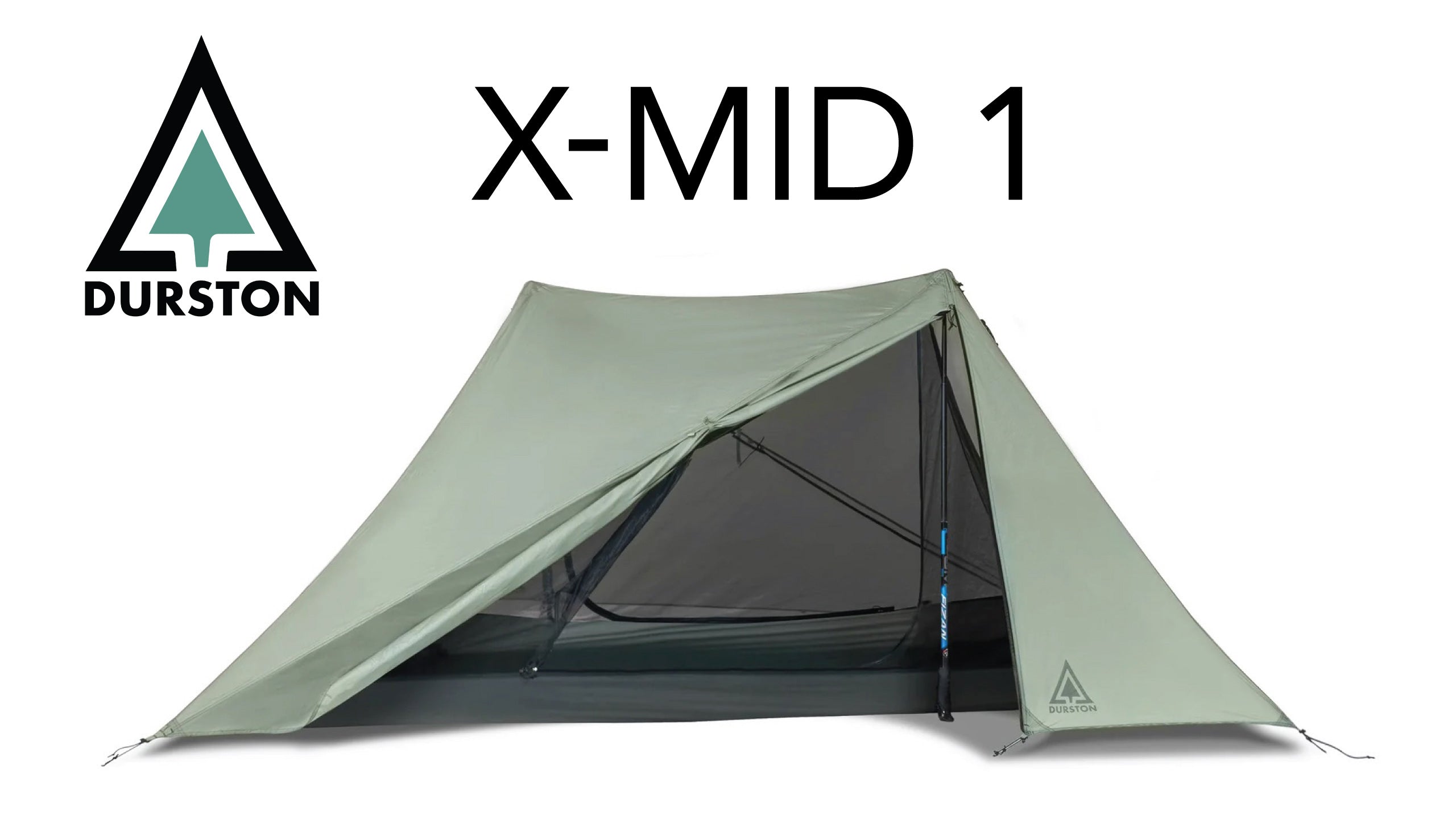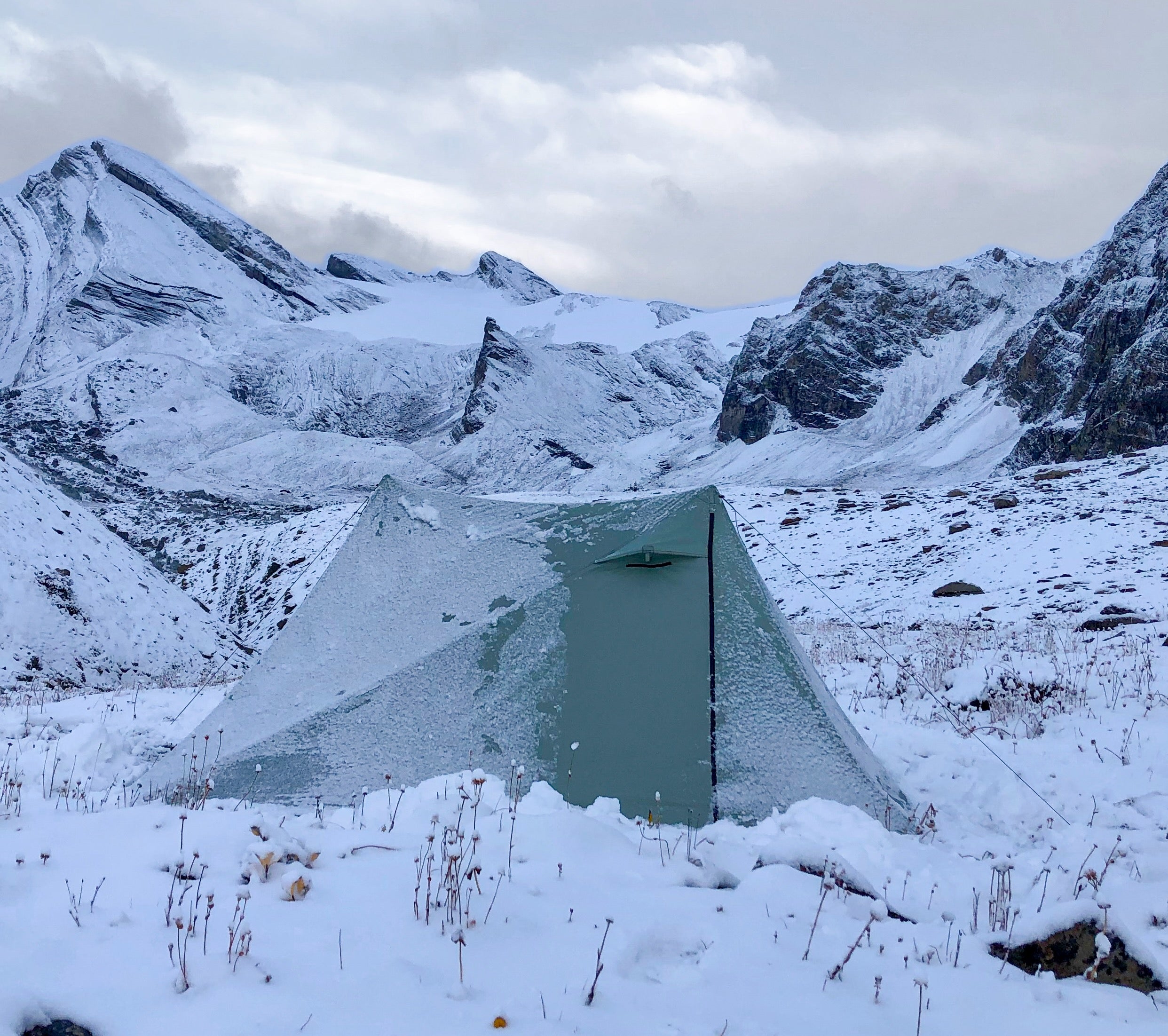 STORMWORTHY
Most ultralight tents are designed more as fair weather shelters, and thus compromise stormworthiness and protection for weight savings - such as using lighter coatings that are barely waterproof, extremely thin fabrics, cutting away areas of the fly which leaves you most exposed, and omitting important features like peak vents and guy out points.

With the X-Mid we prefer to save weight with efficient design, so we can create a tent that is both light and capable in rough conditions. The X-Mid excels in tough weather with its fly first pitch, full doublewall design, non-sag poly fabric, large adjustable vents, factory waterproof seams, full-coverage fly (blocks rain splatter and drafts), stormworthy shape, and protected entryways that avoid rain falling inside. No other tent can claim that list.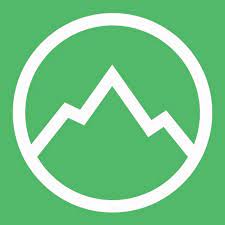 We Love This Tent
"A laundry list of well-thought-out details makes this tent exceptional in rough weather....it is our all around best thru-hiking tent of 2023."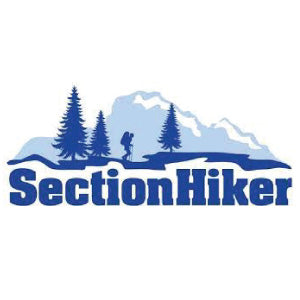 Editors Choice
"The X-Mid 1 is my favorite tent...it is a great shelter if you want a trekking pole tent that is affordable, spacious, stormworthy, and packs up small."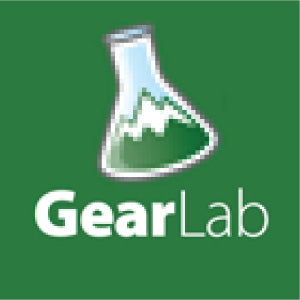 Best Ultralight Tent
It's still hard for us to believe that such an easy-to-set-up tent can be so delightful to spend camp time in while also being almost invincible to storms....it's our favorite 1P tent.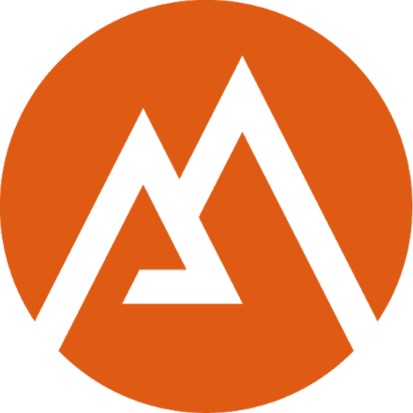 Best 2023 Tent
"A brilliant tent.....there's been a lot of hype around this tent and I think it's justified. It does everything really really well....the X-Mid ticks more boxes than any other"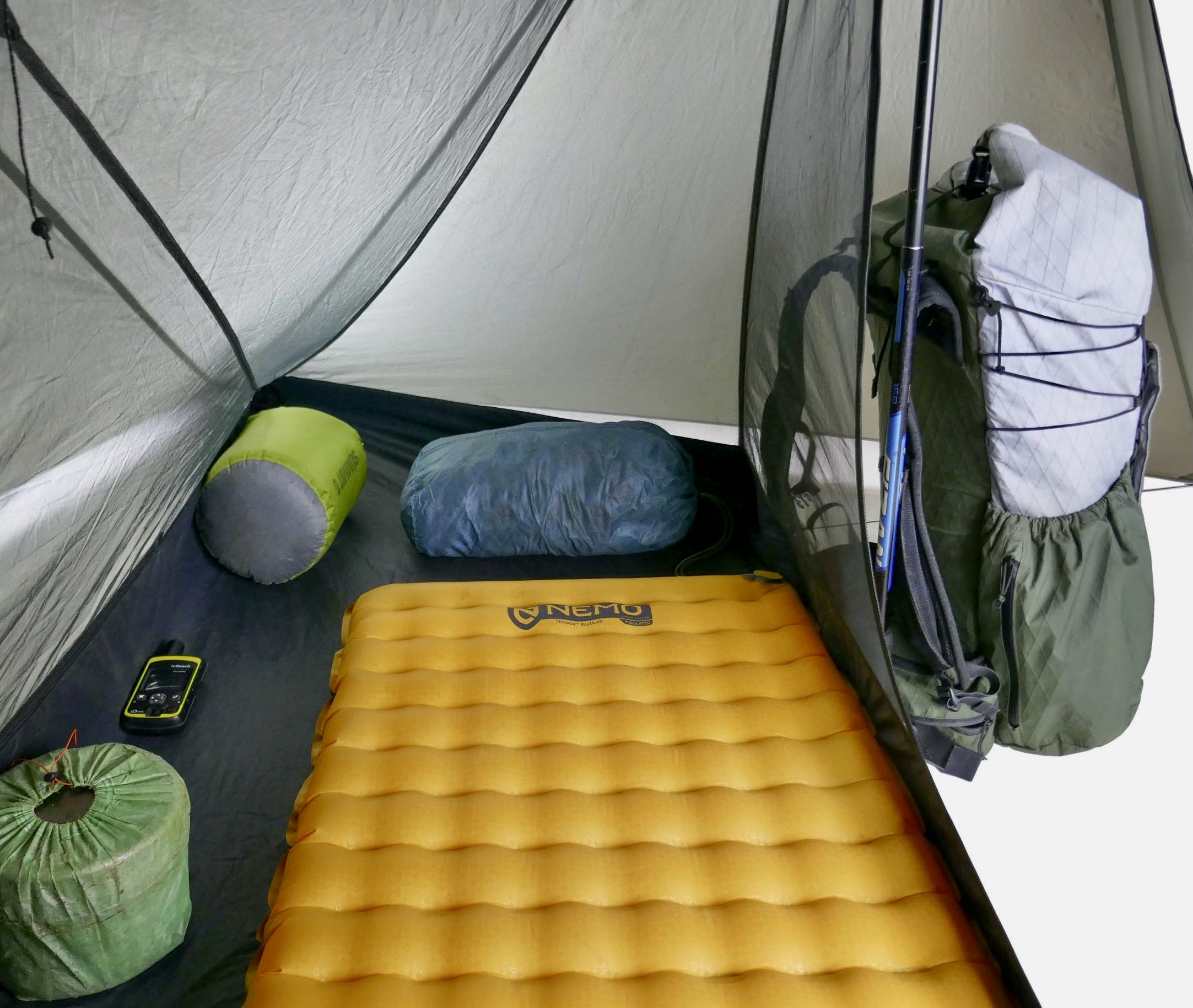 SPACIOUS
The X-Mid geometry maximizes the space possible from two poles by using a diagonal ridgeline that positions the two poles further apart, while avoiding placing the poles near the edges that would detract from wind performance.
The result is a spacious 1P tent with best in class headroom. The two poles give headroom throughout the length of the tent so you can sit up anywhere in the tent and easily transition from laying down to sitting up without hitting the tent ceiling.
The floor has a generous 90" length which is combined with steep end walls to provide suitable length for hikers up to 6'4" (193 cm), while the floor width is a comfortable 32" that accommodates the widest pads. Also generous are the dual vestibules, which are spacious, tall, and easily hold even large packs.
QUALITY
In addition to the highest performance design, the X-Mid boasts the highest quality.
The tent is crafted at arguably the best and most experienced tent factory in the world using premium components, full double stitching, double folded edges, and generous bartacking.
We're not aware of any other trekking pole tent that uses full double stitching and true double folded edges. While this premium quality gives the X-Mid a higher cost of production than comparable tents, the X-Mid 1 is priced lower simply because we sell it to you direct with only a modest markup.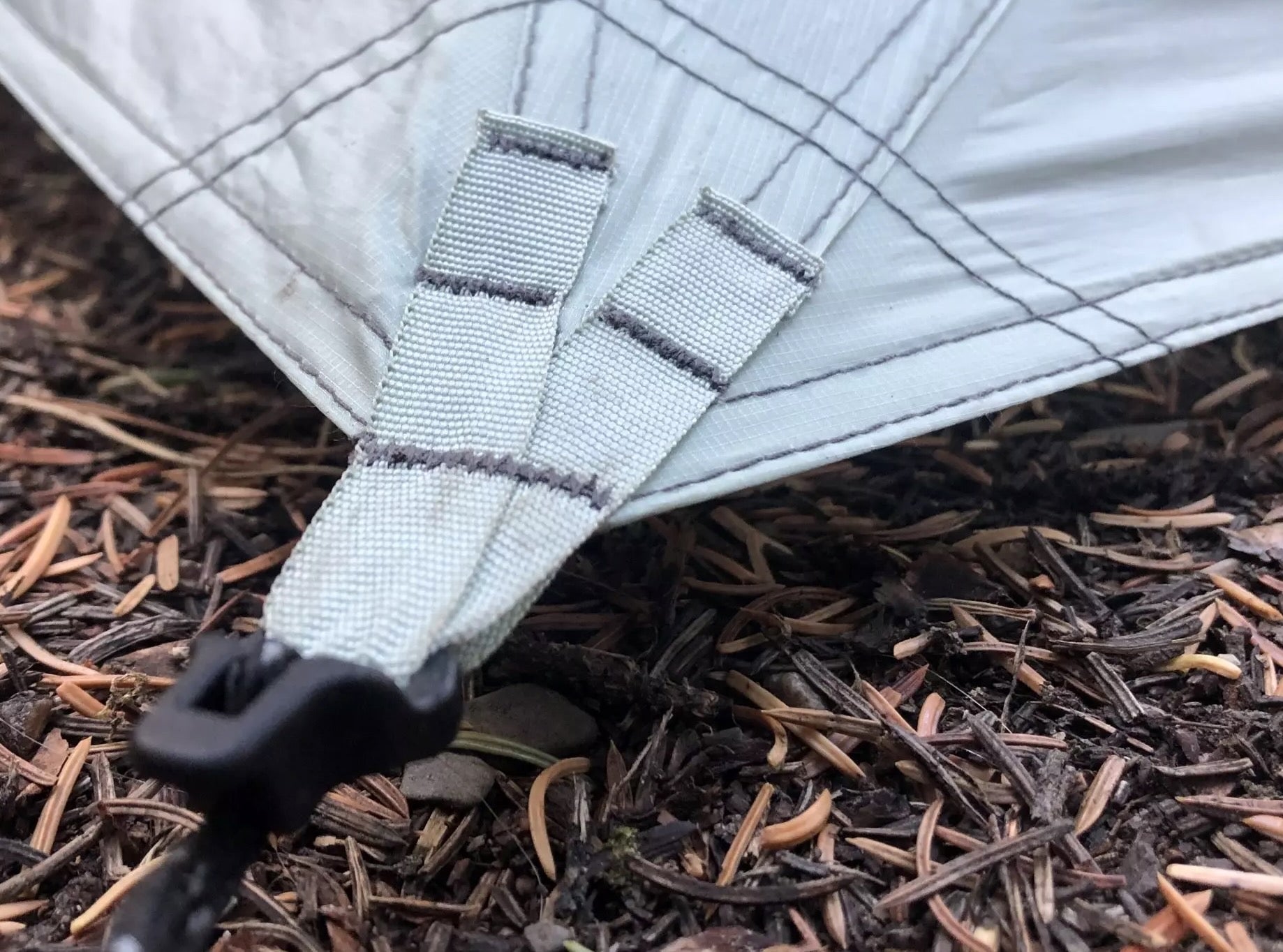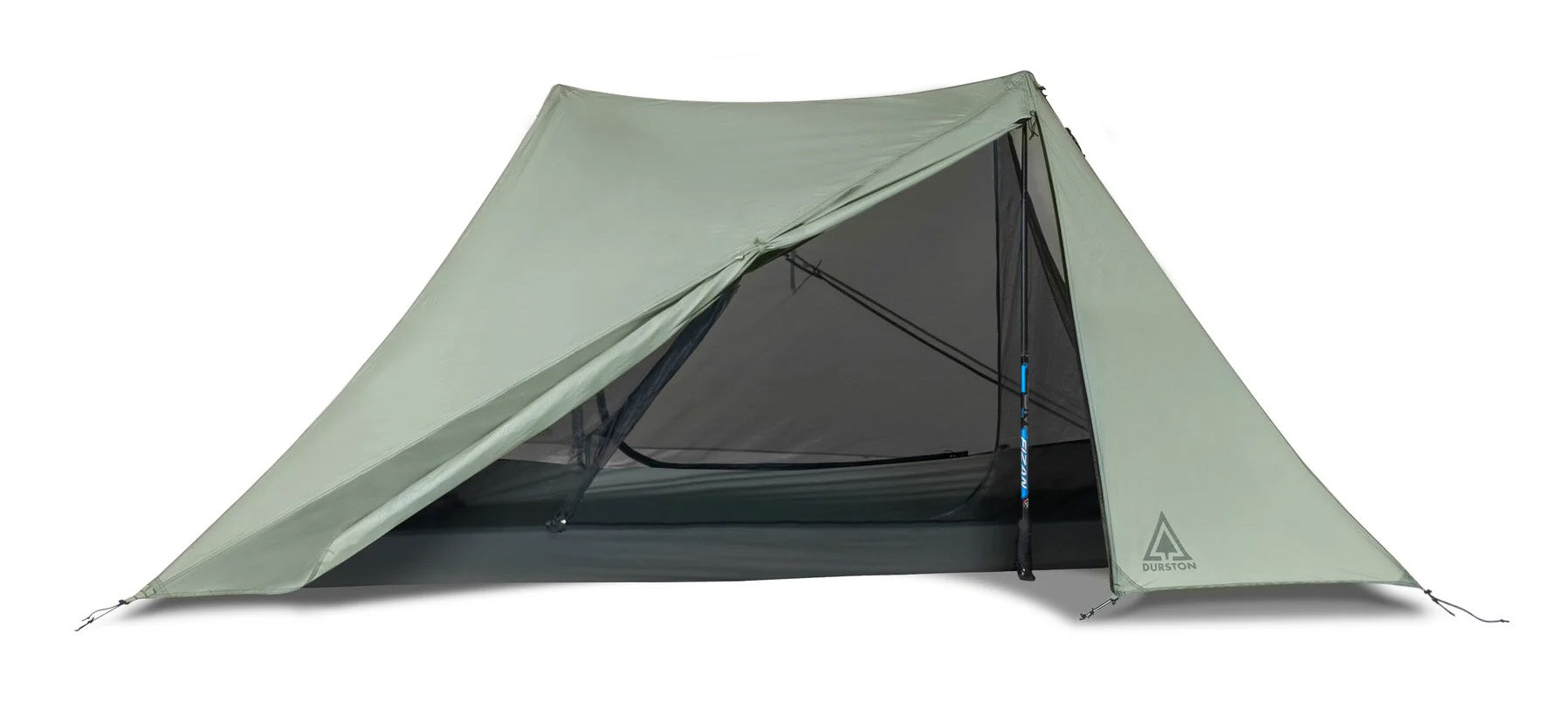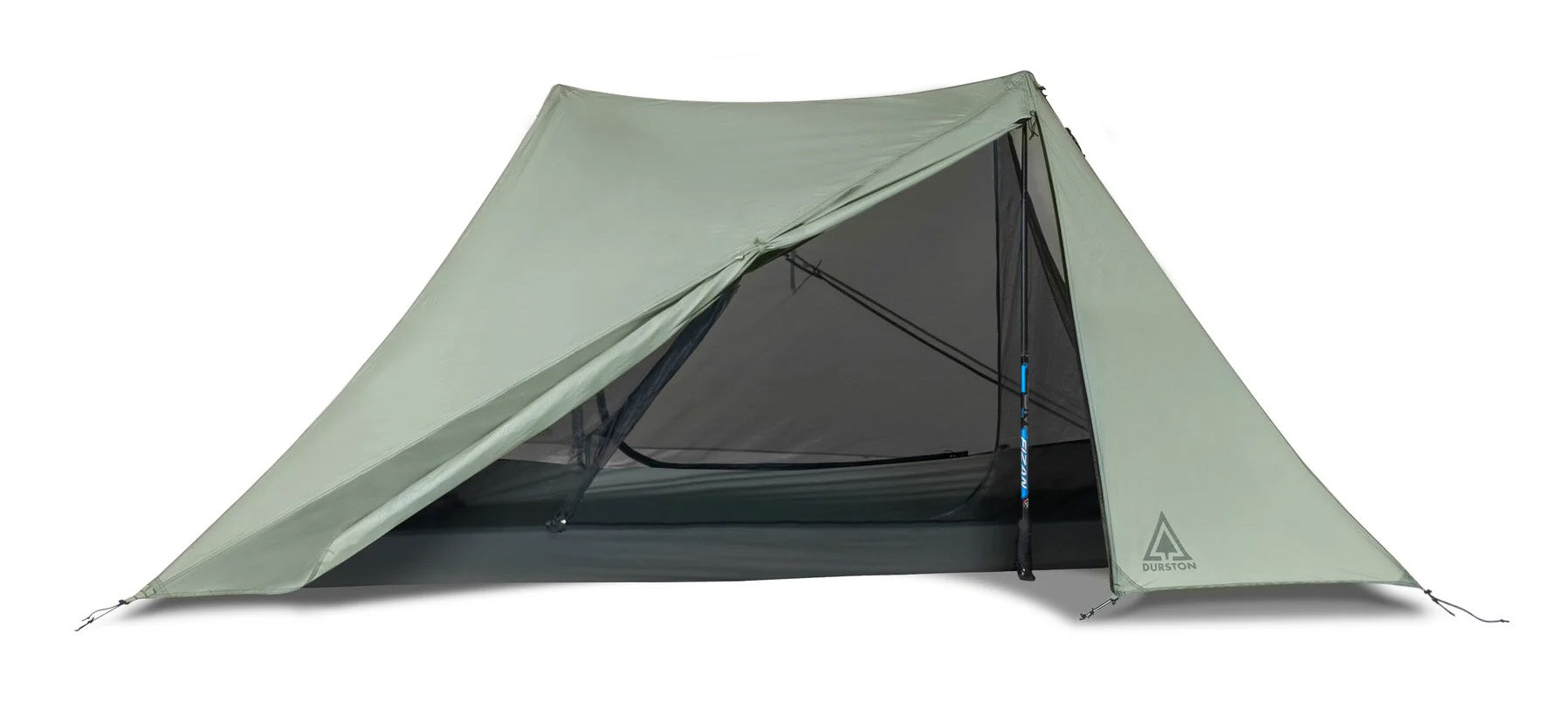 Magnetic Toggles
Magnetic door toggles with pull tabs provide easy one handed-operation.
Large Doorways
Unlike most trekking pole tents, the doorways are large and not blocked by trekking poles. They also have a protected design to keep rain out even when open, and can be propped open with a stick or pole to create a 'porch'.
Full Coverage Fly
The fly extends low to the ground to block drafts and rain splatter, yet can be raised higher for more ventilation. Other tents cut away the bottom of the fly to save weight but it leaves you more exposed.
Stormworthy Shape
The X-Mid provides the ideal shape with consistent and moderate panel slopes. All the panels are an ideal 50 - 55 degrees which balance wind and snow shedding to provide excellent all around performance. Most tents are less consistent with a mix of shallower panels (worse for snow shedding) and steeper panels (worse for wind performance).
Ample Headroom
The X-Mid's offset poles provide a longer diagonal ridgeline that extends the headroom over more of the tent. There is ample clearance to transition from laying down to sitting up without hitting the tent, and room to sit up anywhere in the tent.
PATENTED GEOMETRY
The X-Mid shape has been developed from the first principles of geometry to be as weight efficient, simple, and functional as possible.
That includes avoiding all the common pitfalls of trekking pole shelters such as a complicated pitch, mandatory guylines, poles blocking the doorways, and a lack of interior volume.

Read the story about how the X-Mid geometry was developed: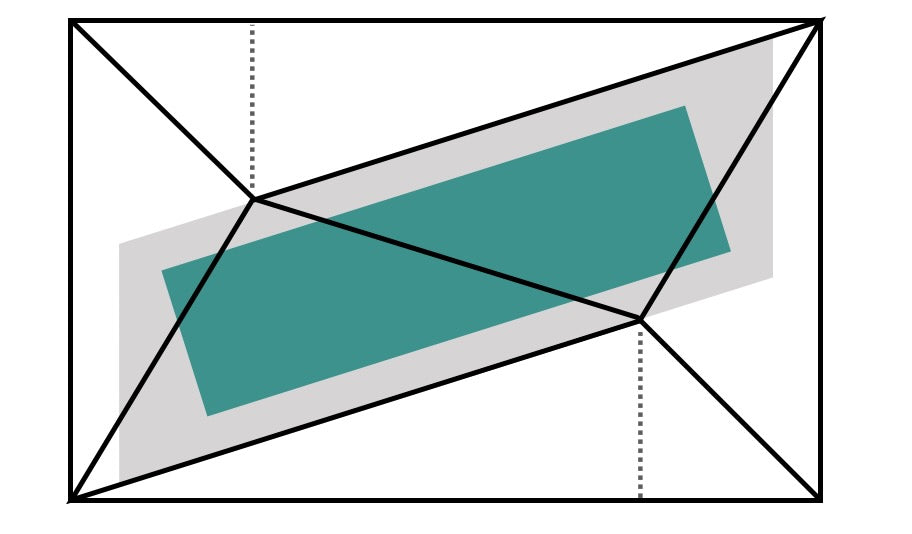 As an incredibly well rounded, spacious, and capable shelter, the X-Mid 1 is the ideal lightweight tent for everything from long treks on the Appalachian Trail to remote adventures on Canada's Great Divide Trail.
This product is rated 5.0 of 5.0 stars.
It has received 22 reviews.
This product is rated 5.0 of 5.0 stars.
It has received 22 reviews.
6'4, Misery No More!
Being a tall freak like myself, it can often be difficult to find gear that works with my abnormal geometry. My tent solution up until getting the Durston was to use a 2 man tent, and then sleep diagonally as not to touch either end of the tent. You can imagine my excitement when I discovered a tent that used this principle as the basis of its design! I can sleep comfortably in this tent without touching either end. For the weight-to-cost ratio, this tent is really the best on the market. I spent 5 days on the AT with my X-mid, and after getting the hang of the pitch, it went up quick and sturdy. I never got the chance to test it in inclement weather, but I did kick it a couple of times as a test and it remained standing! My one complaint is that the included stakes got bent to hell after the first use. Despite the rinky-dink stakes, I love what Dan is doing in the outdoor industry and I'm proud to call myself a Durstonite!
Thanks for the kind words and support. I agree those stock stakes weren't the best. Stakes were hard to source during covid, but we have some better ones now and I'm working on taking it up another notch next year.
Great in Summer Sierra Storms
Bought the second generation X-MID 1 in summer 2023 for a four-night backcountry hike into Dusy Basin in late August. It was a wet week, which included the tail end of Tropical Storm Hilary. The tent withstood heavy rain and high wind very well. I stayed dry, and so did all of my stuff. Having vestibules on two sides was a huge plus, as I could move my pack and my preferred entry/exit to one side or the other depending on which direction the weather was coming from. The small bathtub footprint (compared to footprint with rain fly) was also a huge plus because I was able to fit into smaller campsites--I wanted to stay close to my father's tent. At a couple sites the bathtub barely fit onto a gravel pad, and the corners of the fly were staked between (or by) large rocks. The simplicity of setup is also great, and fast. I brought the fly on a couple day hikes after we had already set up camp. If the weather turned nasty, the two of us could wait it out under the tarp setup. This was never needed, but the simplicity of the whole system made it a no-brainer to bring the fly whenever we thought we might need it. It's been a wet, mosquito-heavy summer so I was too wimpy to do this trip with just they fly, but I look forward to doing some tarp-only camping with this setup in the future.
So far so good!
I've only taken this tent out for a handful of trips, so this is still a very early impressions review.
I bought the X-Mid 1p in January 2023 and immediately took it out for a winter camp in southern Minnesota. It was quite windy and snowy. Took a bit to set up since it was my first time winter camping and using a trekking pole tent, but the whole operation went smoothly and the tent stayed up all night. No condensation/sag issues whatsoever! I took it out again in the summer for two overnights (only took pictures of one). There was condensation those trips, but nothing dripped into the mesh area of the tent. Pitching was very easy and intuitive. I ended up pitching faster than my friend in their Nemo Dagger and helped them when I was done setting up my camp!
If you're coming from a 2-person tent and worried about feeling claustrophobic, here's my two cents. The interior bug net will feel closer than you're used to; I felt that too coming from a 2-person hubbed tent. But what I will say is that it is a very livable space. The tent gives the illusion of roominess with its offset peaks and two very generous vestibules. I'm just shy of 5'6" (166cm) and use a wide pad; I still had room at my head, feet, and side for small things I wanted in the tent, and was able to sit up and change comfortably inside. My pack and boots fit in one vestibule with no issues, and I cooked in the other vestibule on a rainy day. As long as you are able to organize your gear well you will have plenty of space, guaranteed! Not to mention the pack size is tiny!
This tent is definitely my new to-go-to tent and I cannot wait for all the adventures I will have in it :)
Good choice partnering with Kaviso!
This is a cross-post from Kaviso.com.
I purchased a Durston X-Mid 1 tent from Kaviso. I've set it up exactly 3 times and I get better at it with each repetition. I haven't used it in the field yet. But that's ok because this isn't a product review. This is a Kaviso review. I had purchased and returned a bivy sack and returned it. I purchased two different 1-person tents from great and reputable ultralight companies. I returned them both. From a product perspective, they were just to claustrophobic for me. Then I ordered the X-Mid which introduced me to the Kaviso "experience". First thing I noticed and got excited about was how small the Kaviso box was. If my tent could fit in there it will be a pleasure to pack. Okay that's more of a kudo to Dan Durston. But before I even opened the box I was impressed by the artistic design of the box and the quality packing job. That's the second thing that impressed me. The third thing was they did not add any additional cost to the transaction. DurstonGear's website said $240 and that's what Kaviso sold it for. I'm based in California and the shipping was free and no state tax was charged. I think that's the 4th cool Kaviso thing. The 5th thing was Kaviso advertised free returns. This was very important as I already returned 3 previous candidate shelters. Thank you Kaviso for an excellent buying experience
Perfect and durable
I bought the original version of this tent in 2021. It has been used frequently in good weather and bad and has held up great. Will buy again when this one finally wears out, if it ever does. Love that it doesn't sag when damp, and I can disconnect the inner and pack my pack from inside the tent if it's raining. The vestibules are very spacious also.